Summer is the one time of year my husband can drag me outside to camp. I try to make the most of the great outdoors by letting my children play in (and eat) dirt while I sit in a collapsible chair and relax. I also use camping as an excuse to eat some sort of decadent, gooey, campfire dessert creation.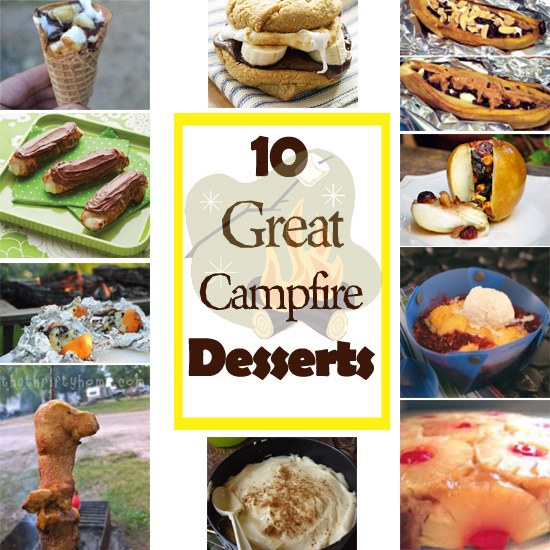 I have yet to figure out why one would want to sleep outside if S'mores were not involved. This year, I'd like to expand my dessert options with some of these great campfire desserts!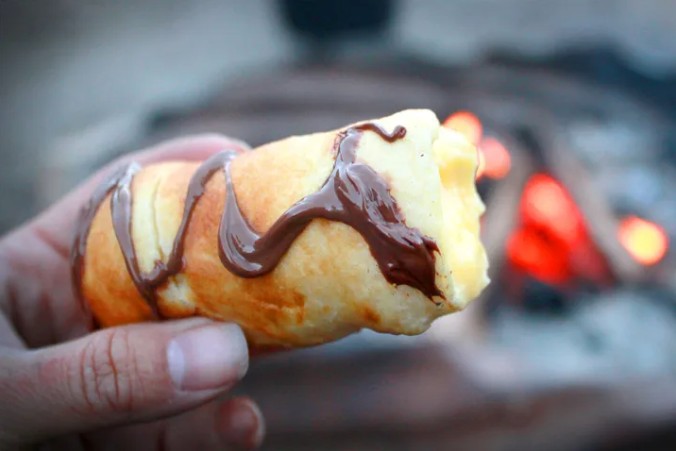 What? Fresh eclairs outside? Are you kidding me? I'd sleep outside for a month if I could have these every night.
Campfire Eclairs
This easy-to-make campfire dessert is one of my favorite camping recipes from my childhood. It's fun to make and is guaranteed to be a highlight of your next camping trip.
Check out this recipe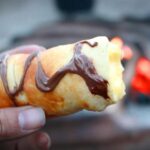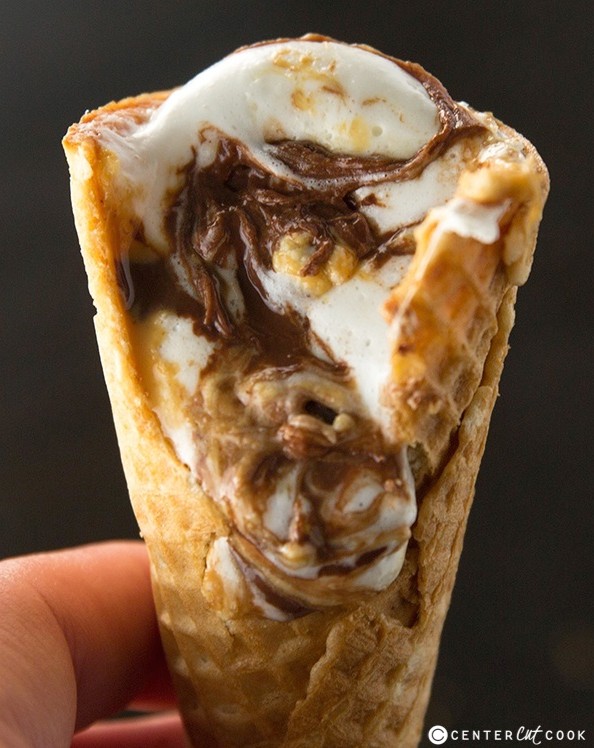 My daughter recently discovered the joys of ice cream cones. She would lose her marbles if she knew you could fill them with other goodies like marshmallows!
Campfire Cones
Campfire Cones filled with your favorite s'more ingredients can be made on the grill, in the oven, or heated over a campfire!
Check out this recipe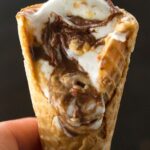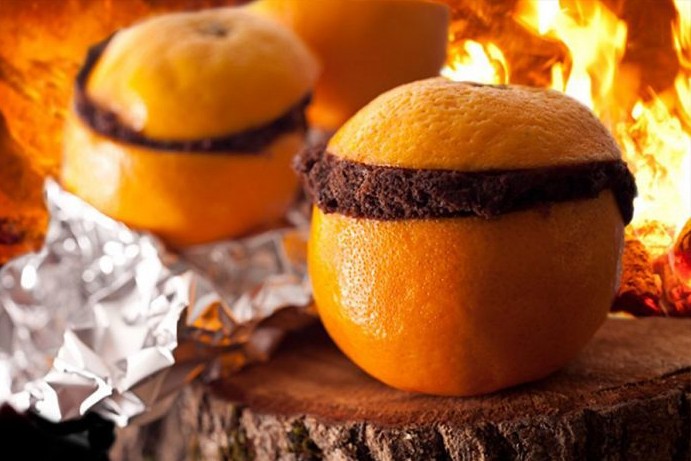 These work well as a dessert or breakfast while camping. What would make waking up on the cold, hard ground better than knowing you had warm muffins waiting for you?
Campfire Muffins
Entertain the kids while camping with this recipe for muffins baked inside oranges
Check out this recipe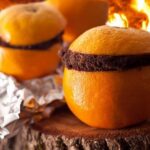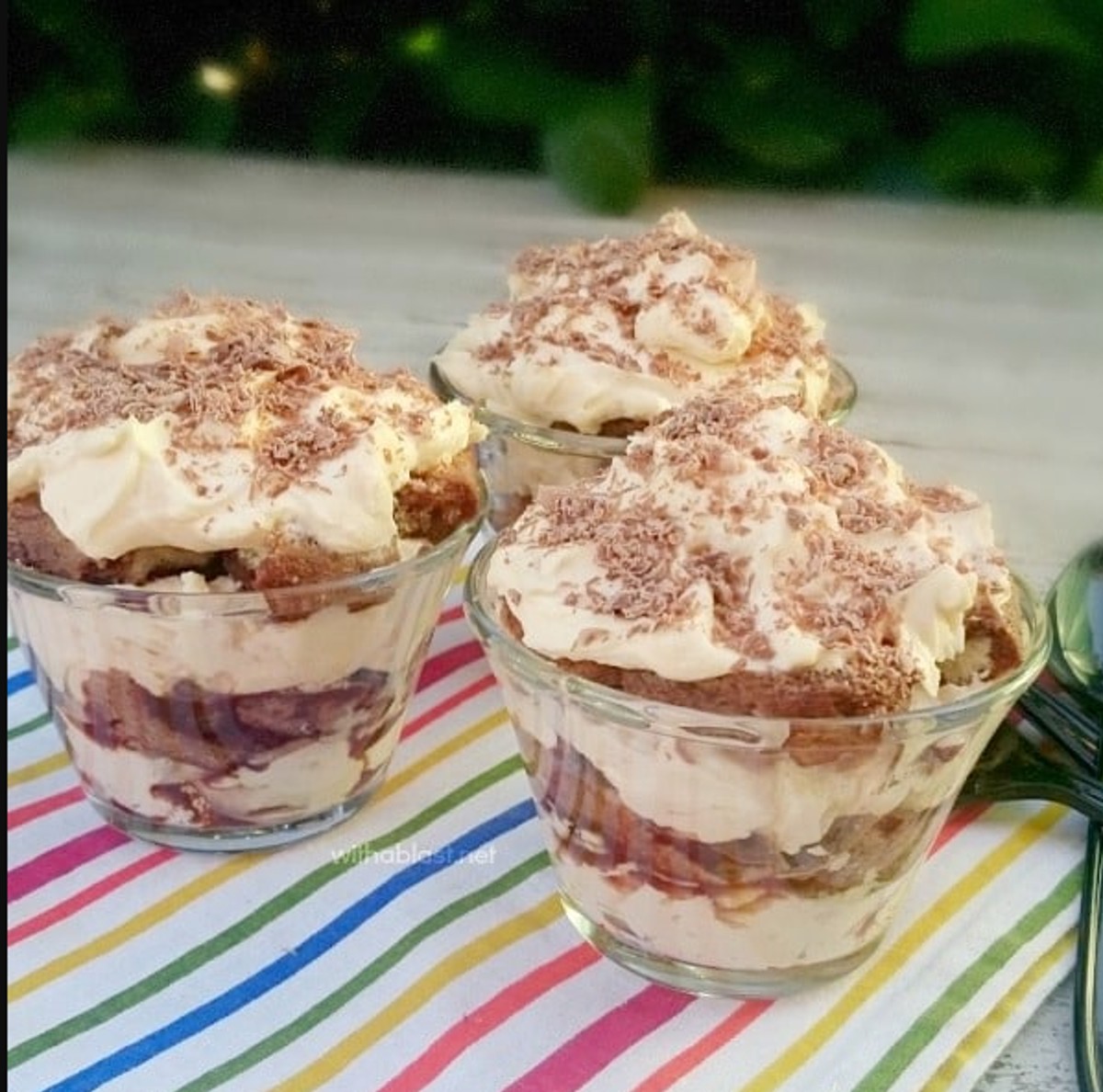 This makes S'mores look like a lame dessert. (Ok S'mores, if you are reading this I'm sorry and I don't really believe what I just said it's just that it is freakin' Tiramisu that you can make outside. That is insane.)
Camp Tiramisu
Camping Tiramisu is a must-have dessert recipe when camping ~ creamy, chocolatey and always a favorite ~ quick and easy to make with a non-alcoholic suggestion too !
Check out this recipe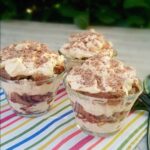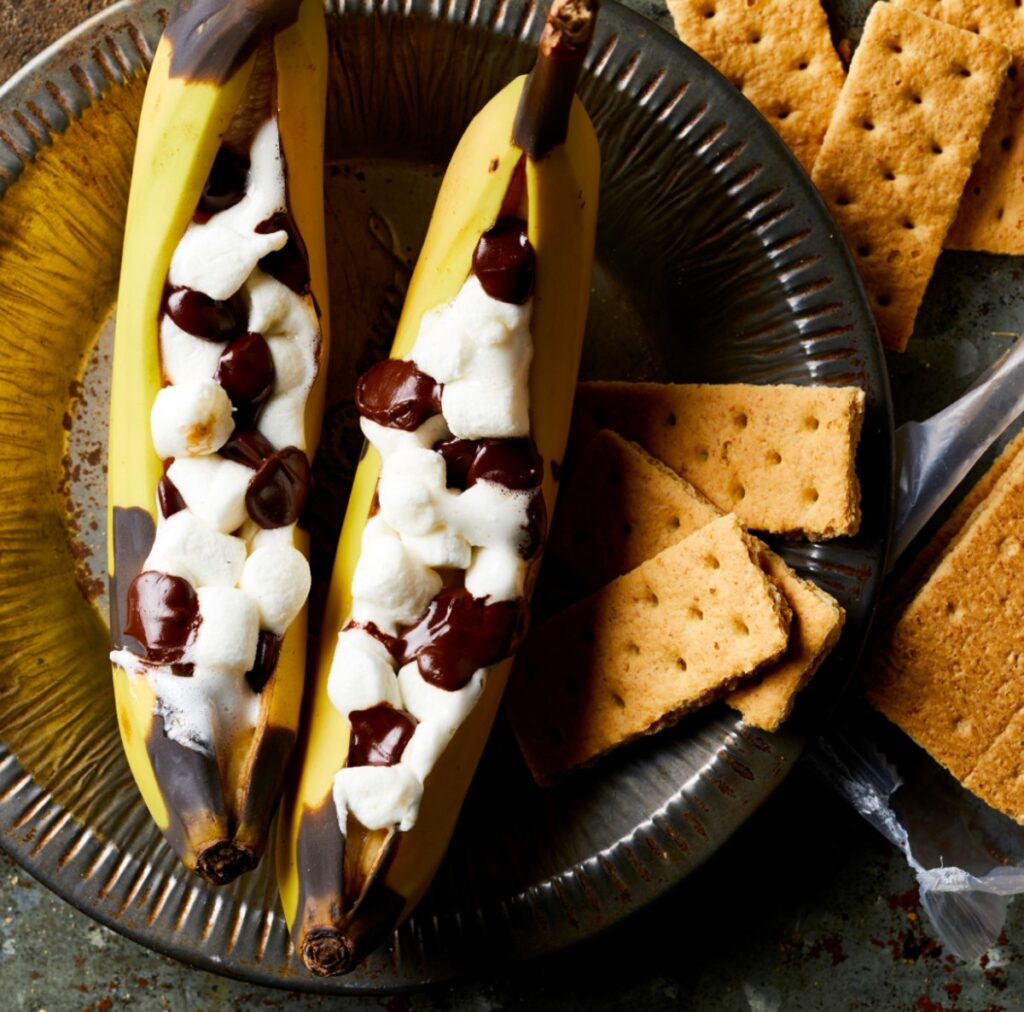 These are easy and I'm always one for getting some fruit in with dessert.
Campfire Banana S'mores
You'll never go camping again without this fun twist on classic s'mores made inside a split banana. Plus, it's easy to make gluten-free or to cut some carbs–just ditch the graham crackers and scoop this gooey treat up with a spoon instead.
Check out this recipe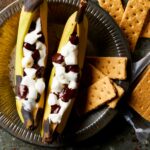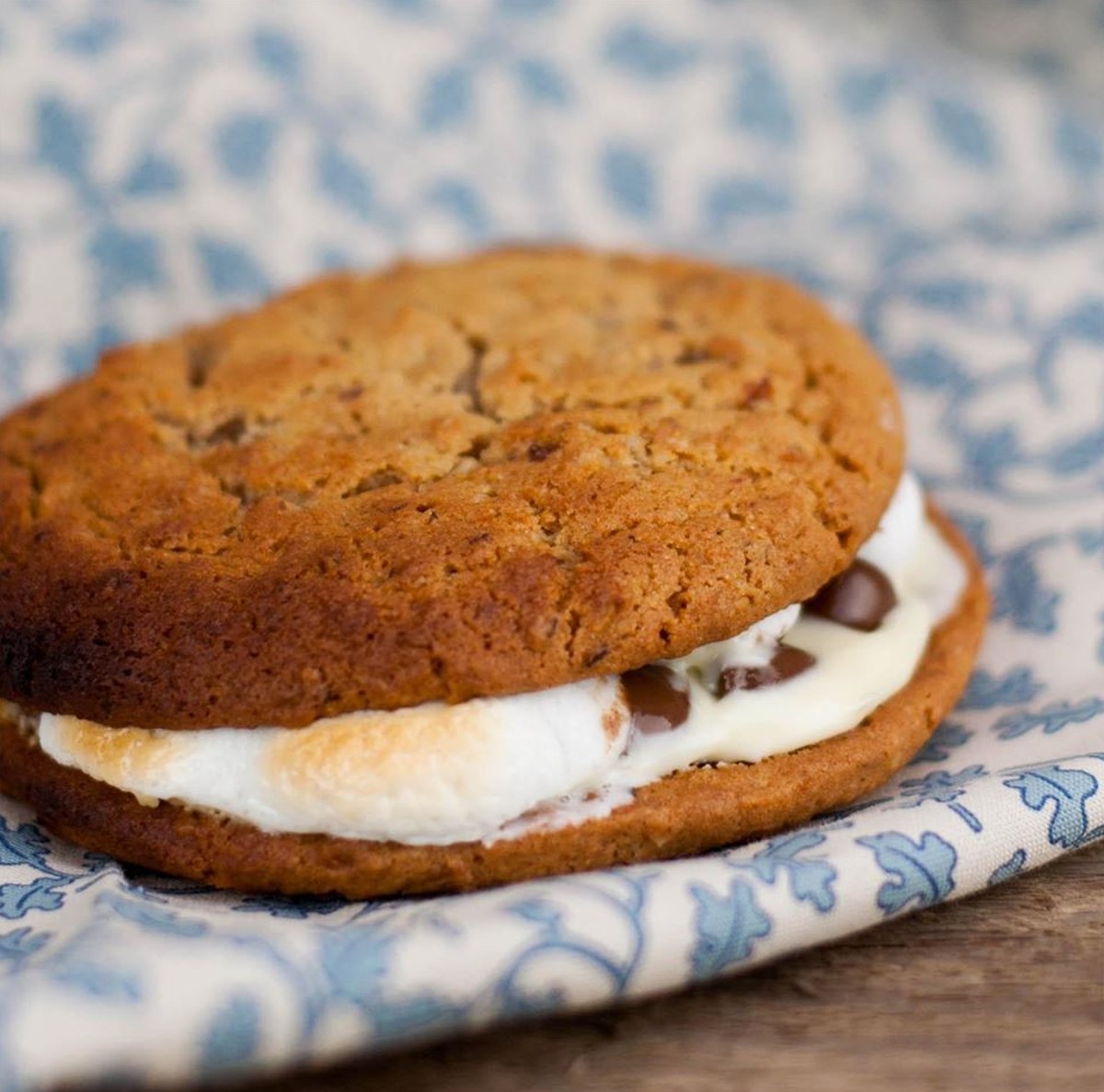 Tasty cookies to make around the campfire!
Toasty Campfire Cookies
I created these cookies while camping, they are the tastiest campfire cookies you will ever eat! You can also make them at home over the stove.
Check out this recipe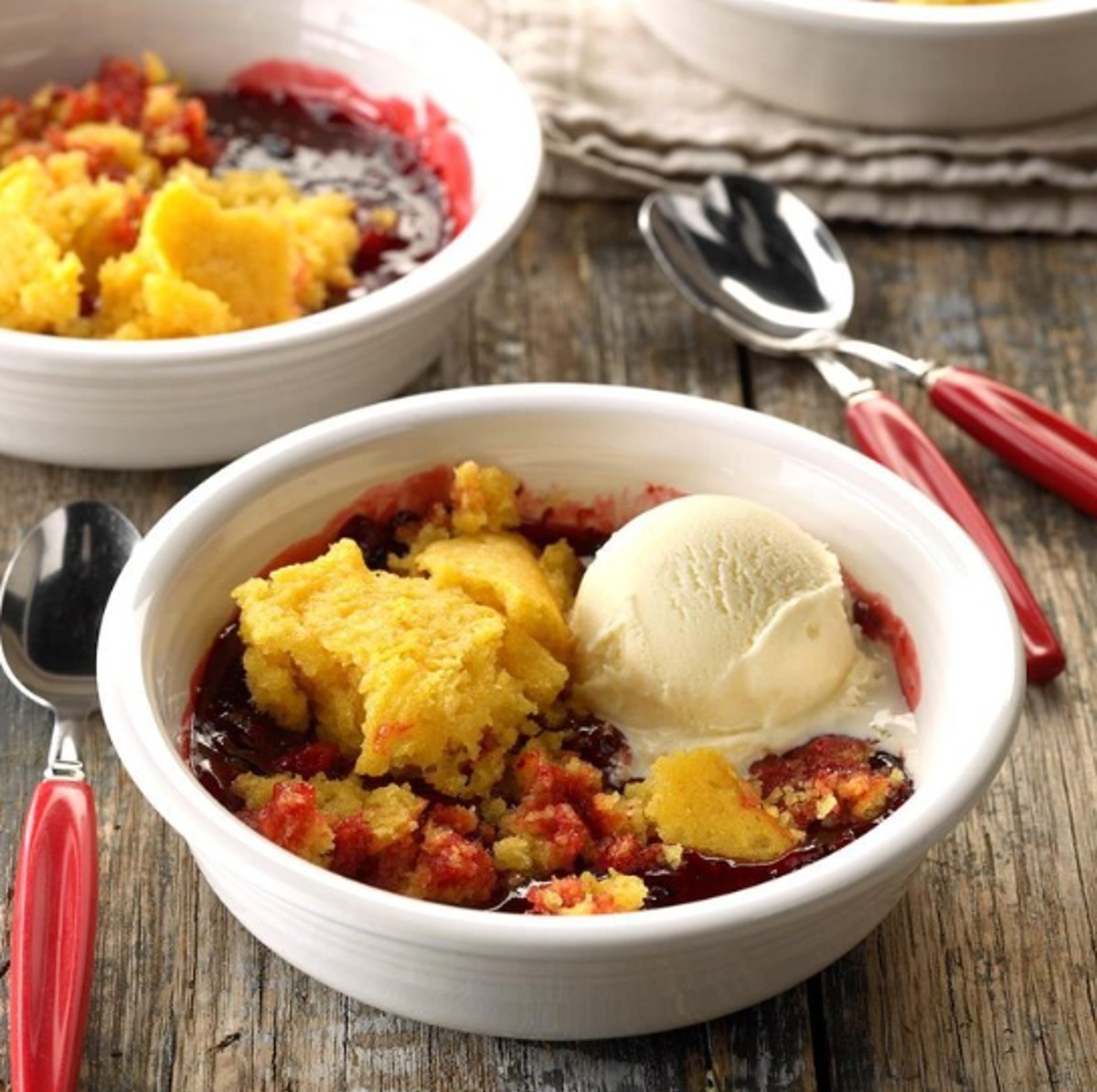 Cobbler is my go-to dessert recipe when I am at home, so why not enjoy it while camping as well? You can use raspberries as the recipe calls for, or sub in peaches, cherries, or plums.
Campfire Cobbler
This warm Dutch oven cobbler is one of our favorite ways to end a busy day of fishing, hiking, swimming or rafting. It's yummy with ice cream—and so easy to make!
Check out this recipe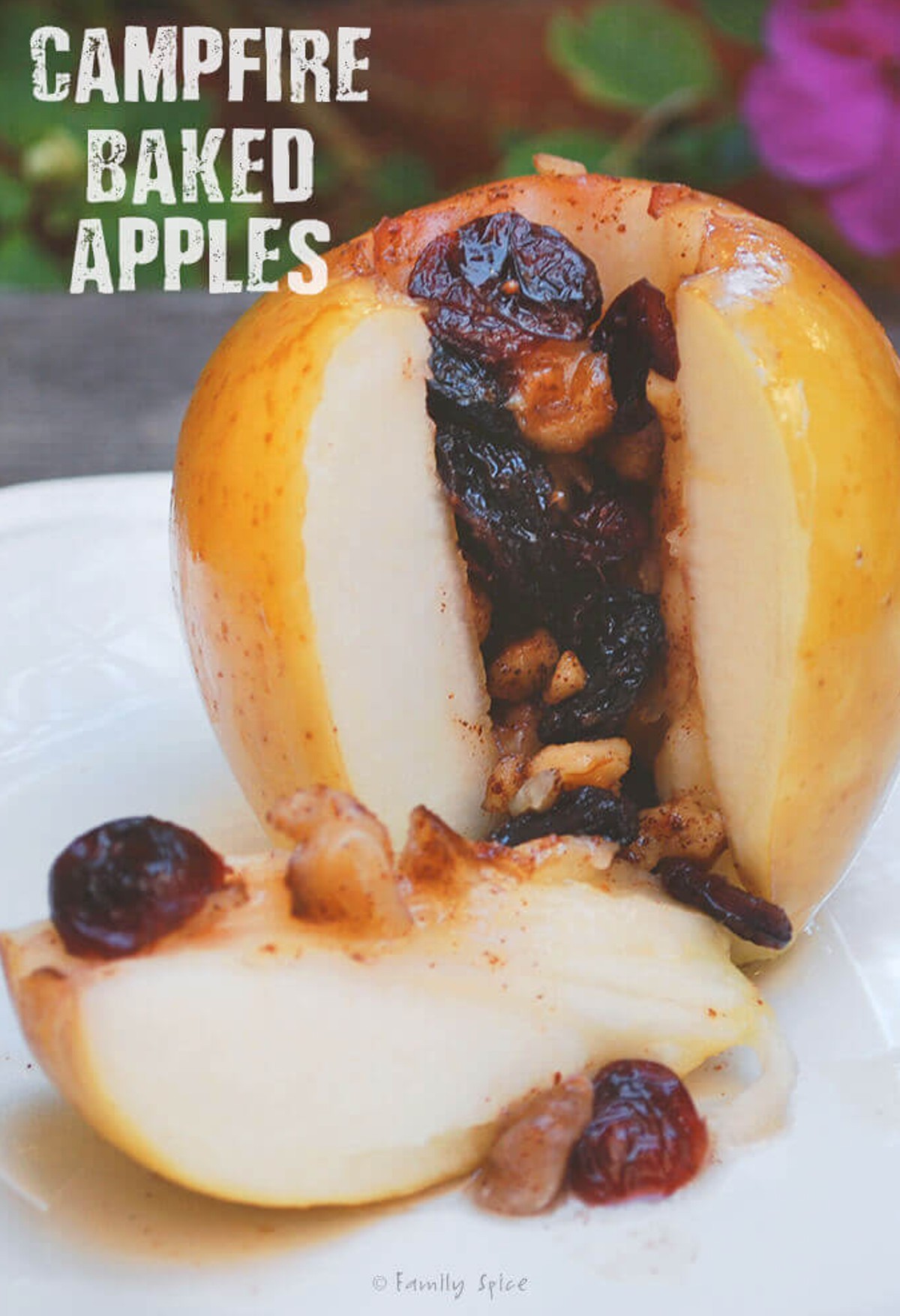 This barely qualifies as dessert in my book because it is just fruit with a little butter, but it is so good that I'll let the lack of chocolate slide.
Campfire Baked Apples
These Campfire Baked Apples are easy to make while on a camping trip. Wrap them in foil and cook in the campfire, bake in a Dutch oven, or bake them at home in your own kitchen!
Check out this recipe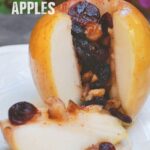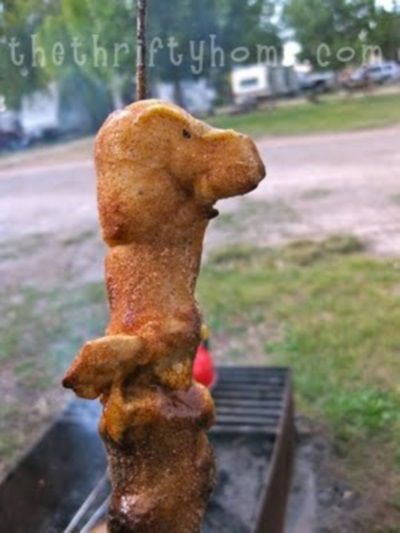 Brown Bears
This is a lovely combination of warm dough, cinnamon, and sugar. Even young kids will be able to help make it by winding the dough and sprinkling on the topping.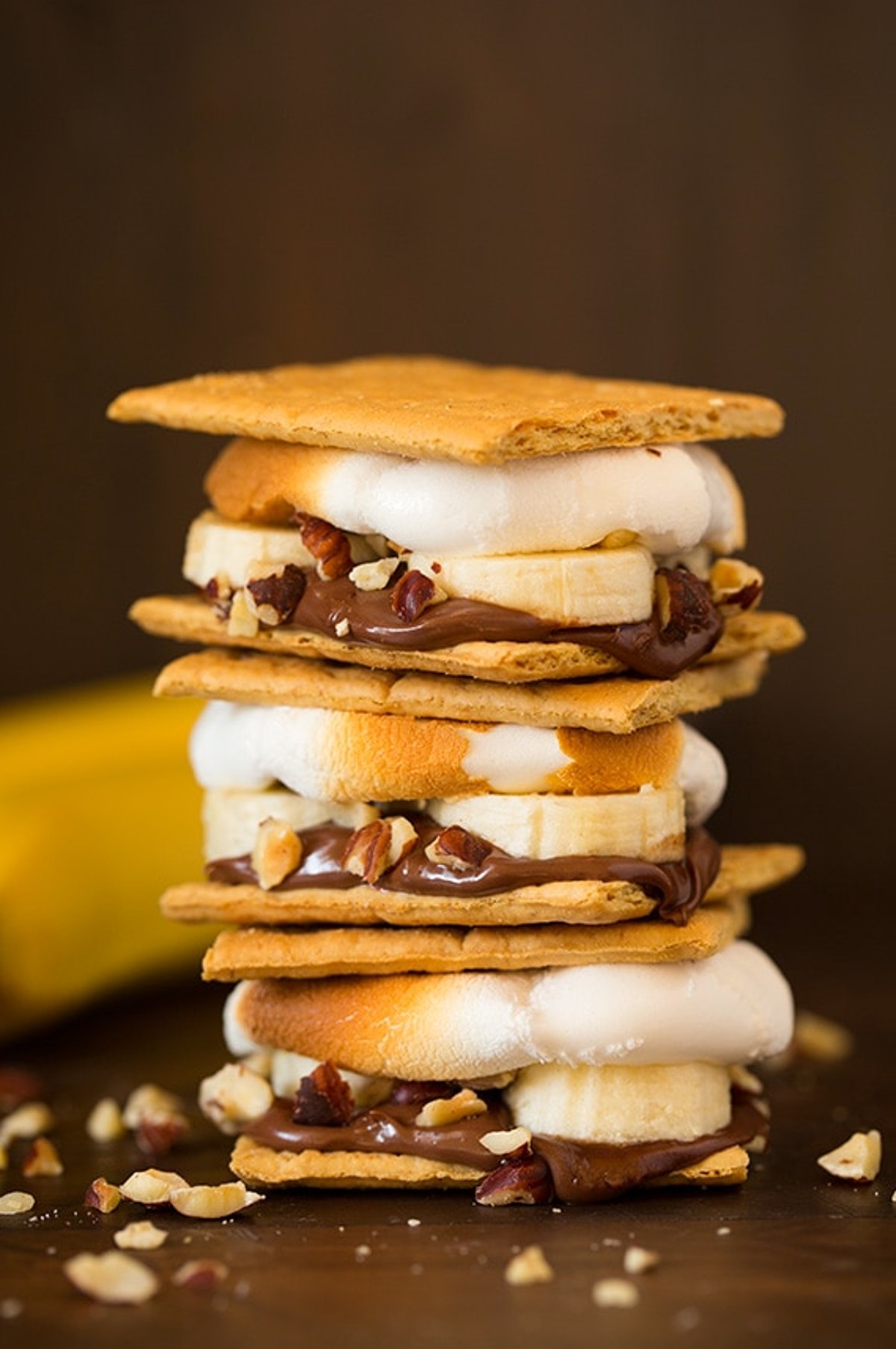 Ok, I couldn't totally ignore the original camping dessert! This one has all new flavors though so it will be like the old classic kicked up a few notches.
Nutella Banana Smores
Banana Nutella Hazelnut S'mores // grahams, Nutella, banana, chopped hazelnut, vanilla marshmallow
Check out this recipe