My 4 year old and I homeschool for preschool, but that doesn't mean we don't incorporate the tradition of Valentine's Day cards. Nope! We embrace them – big time – and like coming up with simple (but fun and cheap) ways to share our love with her little friends and our family.
When all was said and done, I was able to print all our Valentine's for just a few dollars. Like, $3. And they're super darling!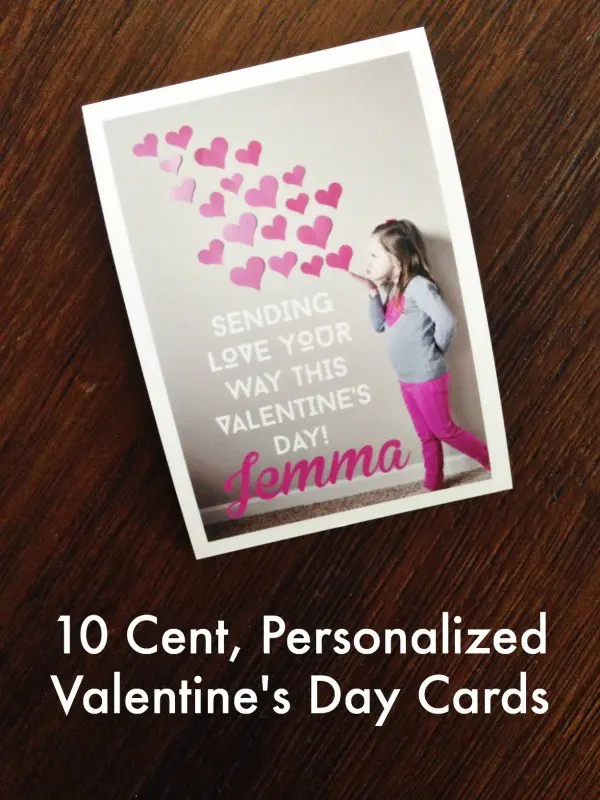 This year our Valentine prep started with a mini photo shoot one rainy morning. The set up was simple, because that's exactly how I like craft projects to be 🙂
First, we cut a bevy of hot pink hearts – you could cut these by hand, but I trusted our Silhouette Cameo to do the job for us. Haven't heard of a Cameo before? Here's my board of Cameo ideas and a project I did as a gift for my mom. With the Cameo, craft projects are endless!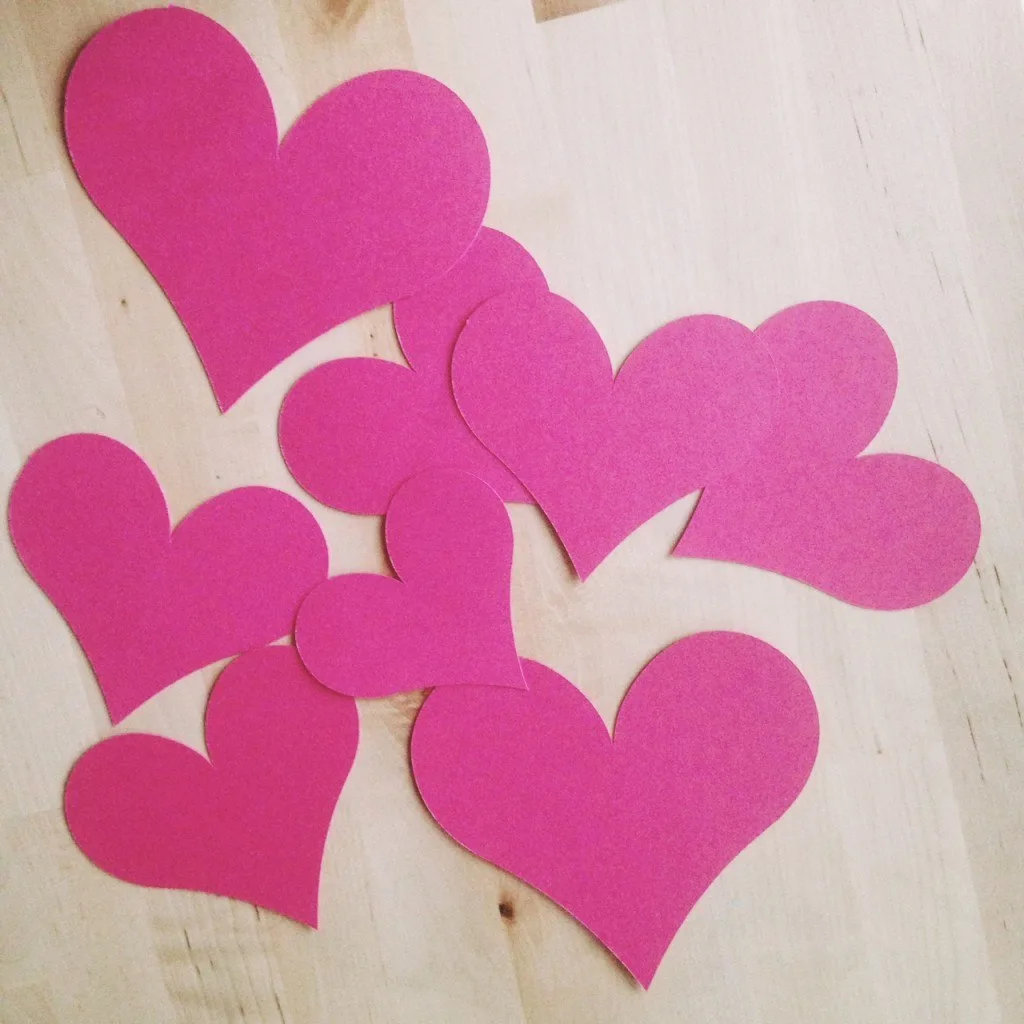 Next, we used blue painter's tape to adhere them to a blank wall …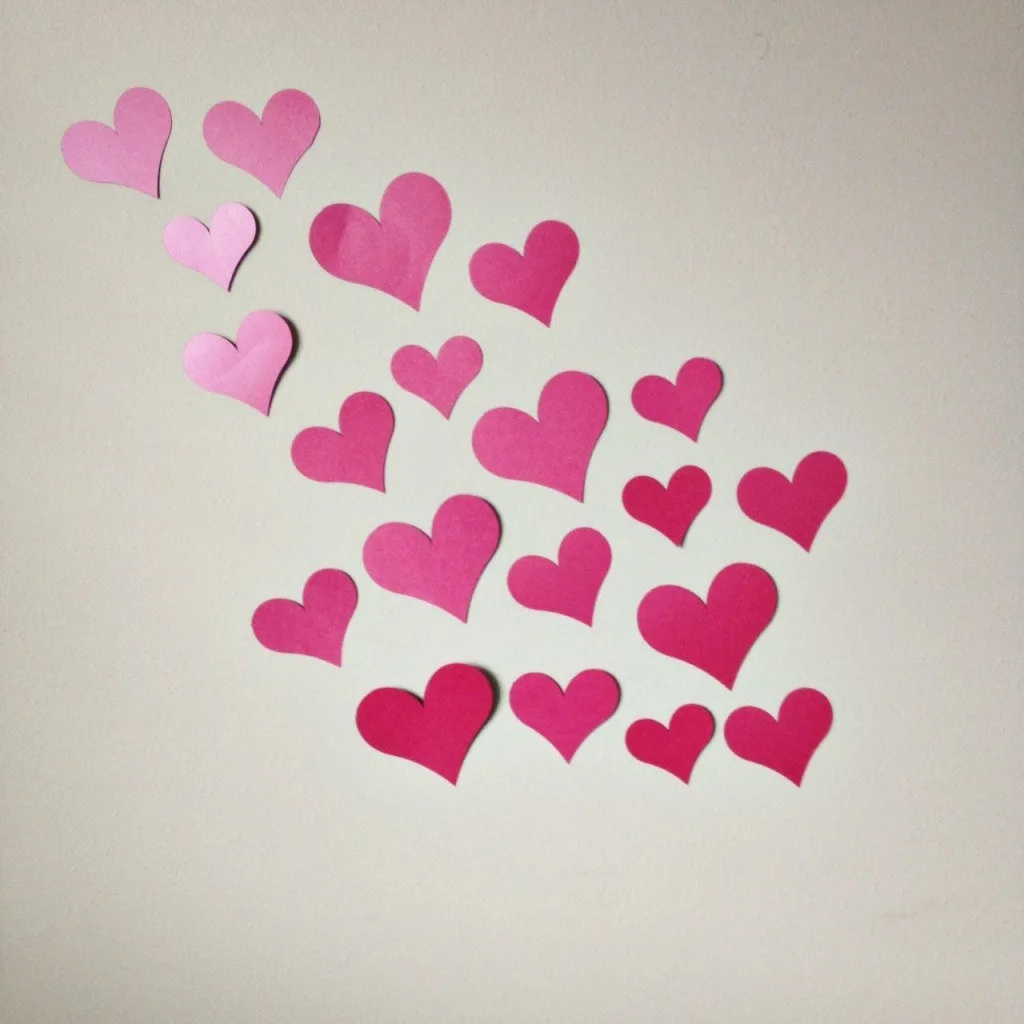 Finally, I instructed Jemma to choose a "love" outfit from her dresser and she did quite fine selecting a heart sweater (The Children's Place, thrifted) and hot pink jeggings (currently on sale at Gymboree here)!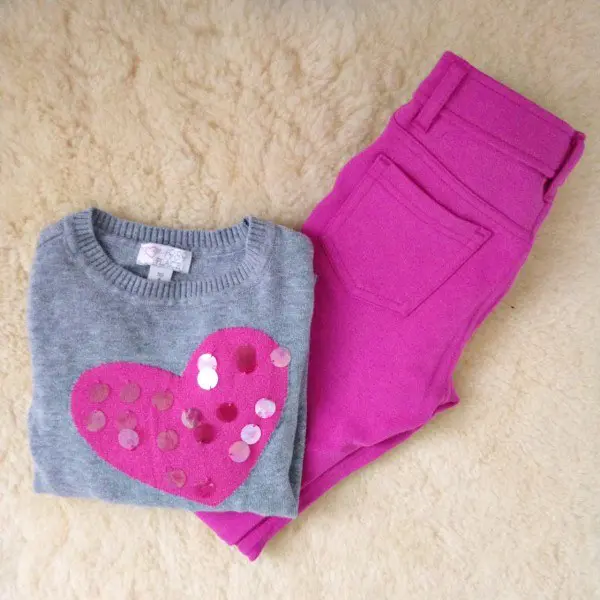 We spent about 5 minutes perfecting our "blow a bundle of kisses" look while I snapped away with my camera. She was the cutest thing running to the camera after each click to see how it was all coming together. I just adore how 4 year olds can grasp a project "vision" and become excited about it coming to life.
I added text to our final photo through the iPhone app Rhonna Designs and then uploaded to Costco's Photo Center for a mix of 4×6 (grandparents think bigger is better!) and wallet size photos for her friends.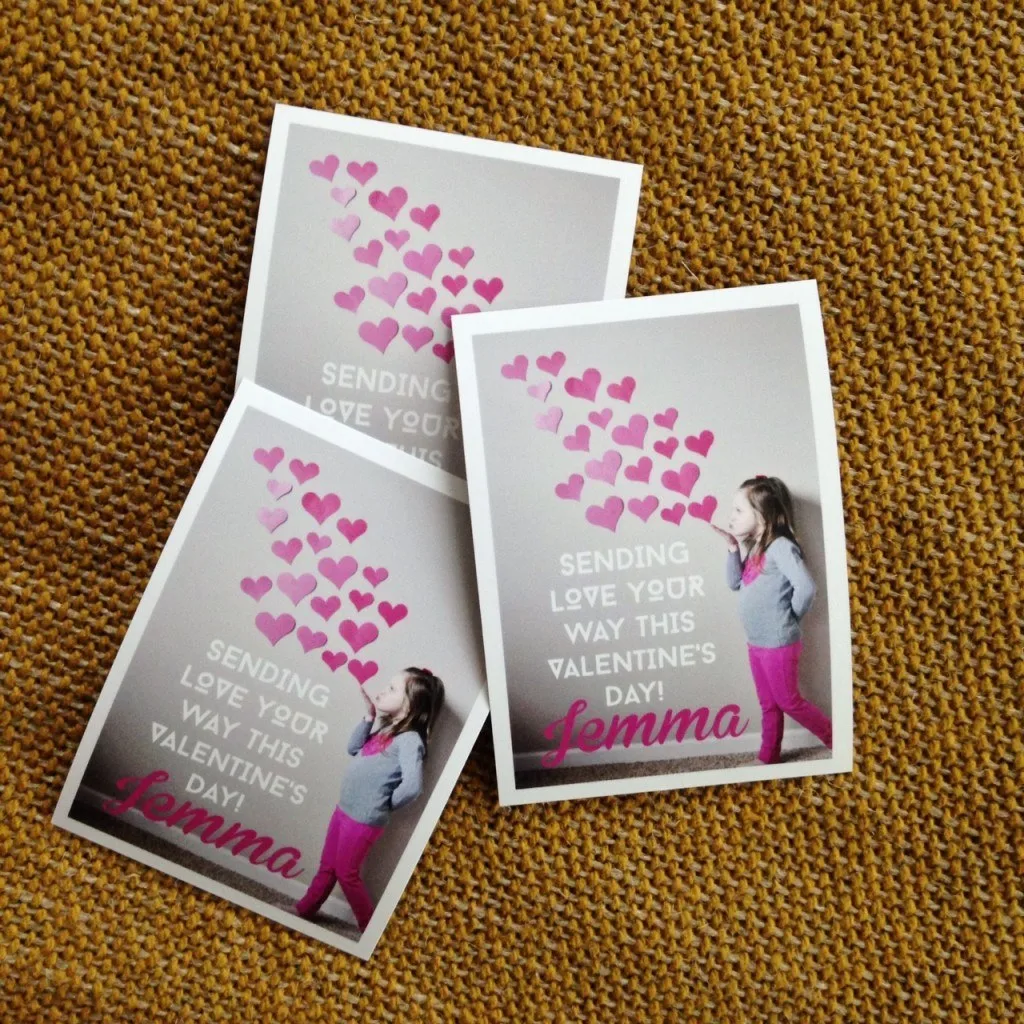 Boom! Done! Simple, cheap and a super personal Valentine to share our love this Valentine's Day!