Valentine's Day Board Books For Your Baby
We have a pretty heavy rotation of favorite books around our house, but what I love most about the changing seasons is the opportunity to introduce NEW books! With Valentine's Day around the corner it's the perfect opportunity to amp up our reading on the topic of L-O-V-E with board books. So, whether you're heading to the library or doing some late night Amazon shopping, take a peek at some of these darling board books just for your wee ones this Valentine's Day…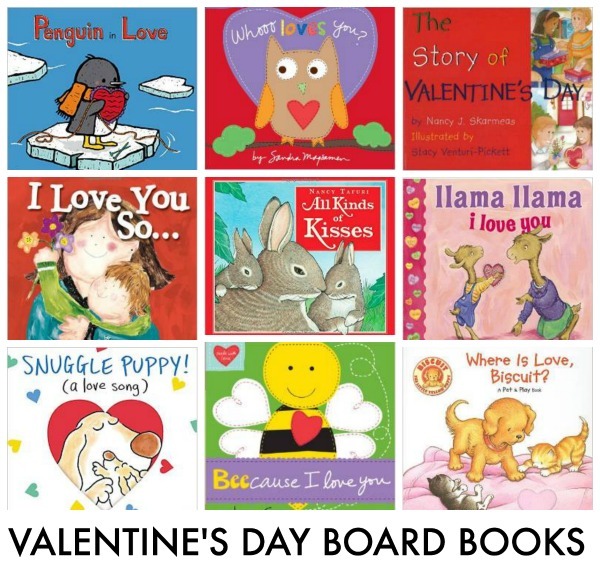 Penguin in Love /// Whooo Loves You? /// /// The Story of Valentine's Day /// I Love You So /// All Kinds Of Kisses /// Snuggle Puppy /// Llama Llama I Love You /// Beecause I Love You /// Where Is Love, Biscuit?
Thankfully, board books aren't just for babies! They're sturdy little creatures that last well into the toddler, preschool and elementary years. The stories are the same – they just last longer thanks to their durability! There is no doubt in my mind that these stories of love and kindness will bring joy to your family for many Valentine's Days to come – get collecting!
Looking for other books for kids? We got you. Books about Dragons.