Yep, it's zucchini season and many of us have an overflow of zucchinis sitting around begging to be included in a delicious zucchini recipe. For those who don't grow their own zucchinis, it's also the time of year that the grocery stores are stocked with zucchinis and they are selling at a great price.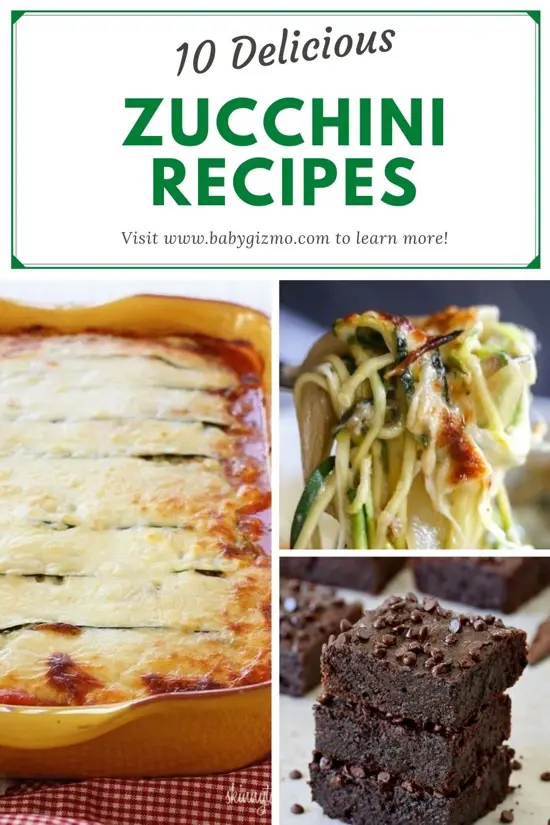 That means we need ALL THE ZUCCHINI RECIPES as not to waste a single one. Today, we are sharing with you 10 of our favorite recipes to give you a head start on what to do with all those green veggies. If you'd like some squash recipes, we have those too!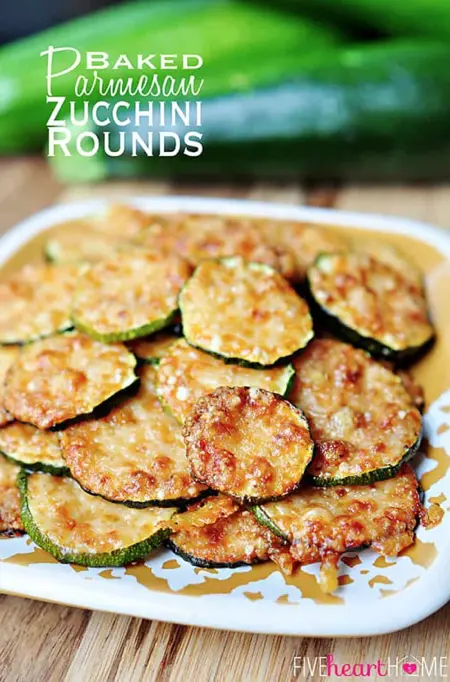 BAKED PARMESAN ZUCCHINI ROUNDS – Let's start out easy with this quick recipe for Baked Parmesan Zucchini Rounds by Five Heart Home. It only takes 2 ingredients and can be whipped up in just minutes!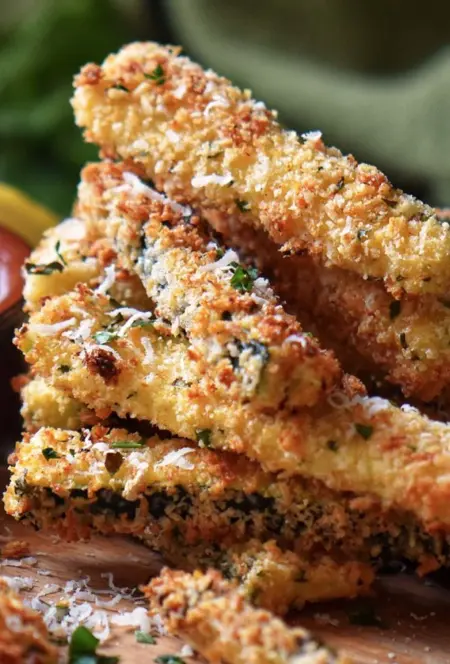 BAKED ZUCCHINI STICKS – We are taking a change of shape with these Zucchini Sticks by She Loves Biscotti. This is another easy to make recipes that the whole family will love. While you can make them in the oven, we LOVE making these in the Air Fryer for that extra crispness.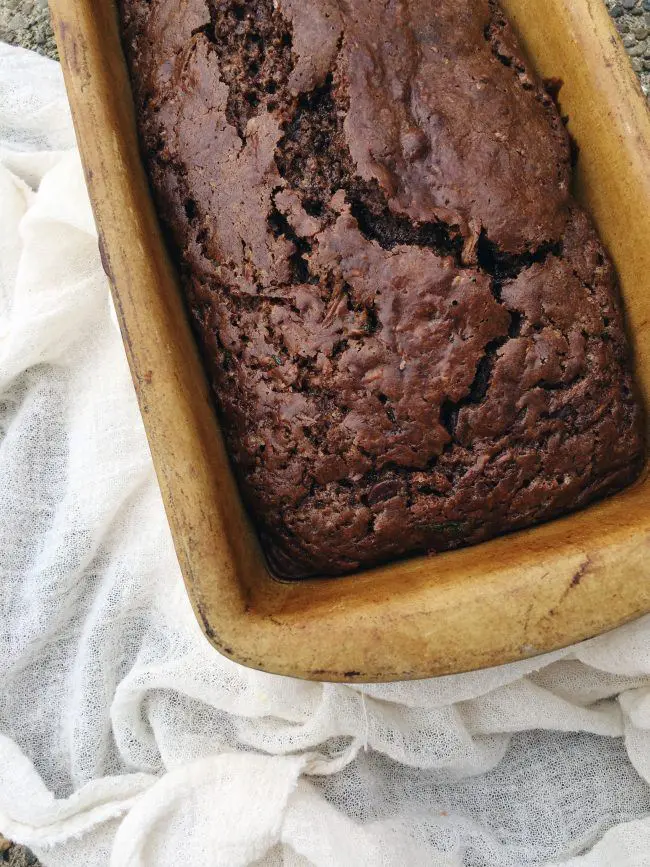 This delightful loaf will make you toss your former zucchini bread recipe. The chocolate takes it up one amazing notch making it a spectacular way to use up any excess zucchini you've got laying around!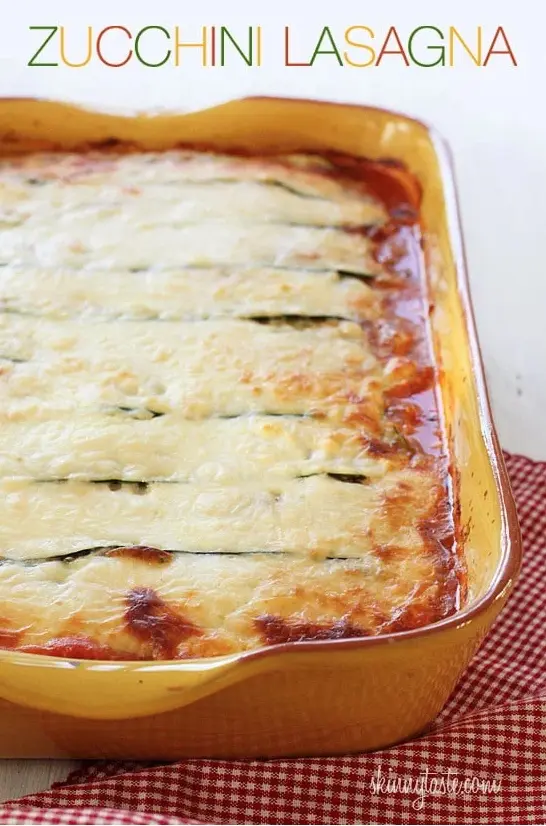 ZUCCHINI LASAGNA – Do you love lasagna but are looking for a healthier, low-carb option? Zucchini Lasagna is your answer from Skinnytaste! It's low-carb, wheat-free and gluten-free but big on deliciousness!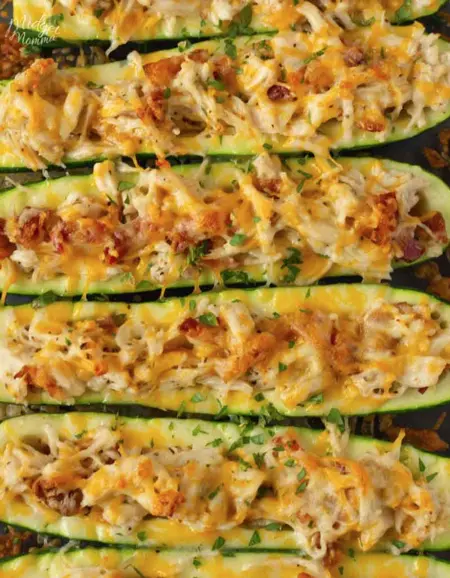 CHICKEN BACON RANCH ZUCCHINI BOATS – Why not mix things up by adding the chicken bacon ranch flavor to zucchini boats? This main dish by Midget Mama is the dinner recipes I can get behind.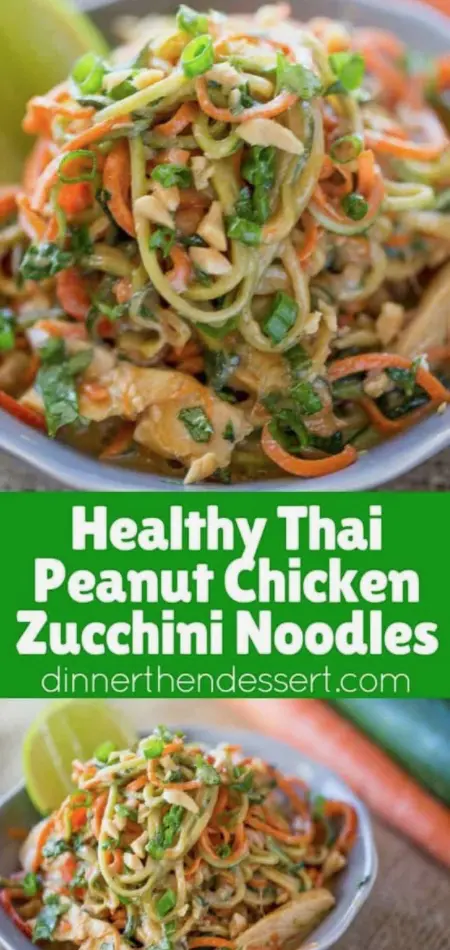 HEALTHY THAI PEANUT CHICKEN ZUCCHINI NOODLES – Take all those zucchinis and make some zoodles! Yep, zucchini noodles are my favorite when going with a healthy, low-carb eating plan. This dish by Dinner Then Dessert satisfies the Thai cravings I get but with a healthier option.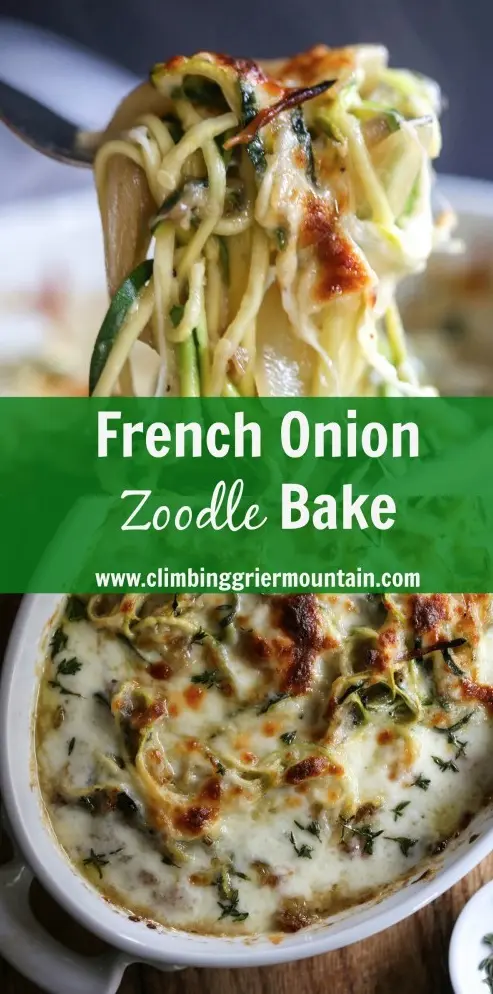 FRENCH ONION ZOODLE BAKE – Speaking of zoodles, do you like French Onion Soup? If so, then you'll love this variation by Climbing Grier Mountain that adds in zucchini for a delicious twist.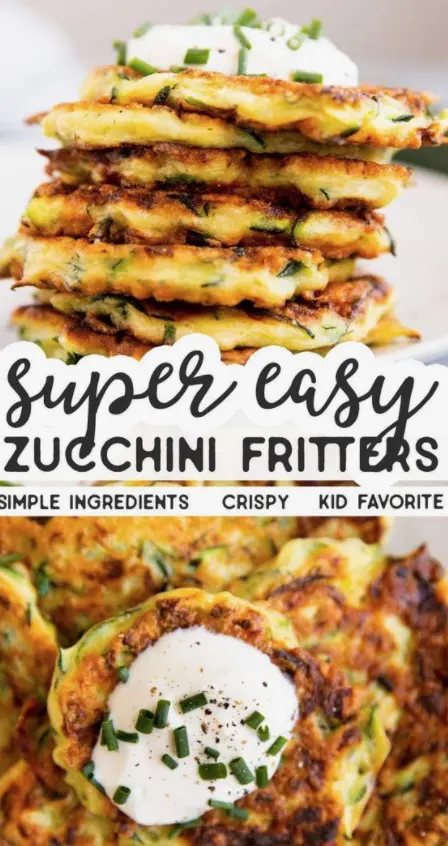 ZUCCHINI FRITTERS – You just need a handful ingredients to make these delicious Super Easy Zucchini Fritters by Savory Nothings.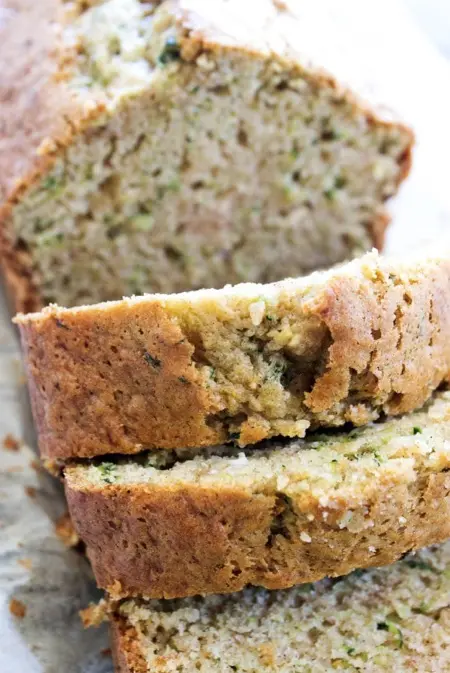 ZUCCHINI BREAD – If you haven't made zucchini bread, you need to stop what you are doing and run to the kitchen. This Zucchini Bread from Dash of Sanity will have your kids begging for more!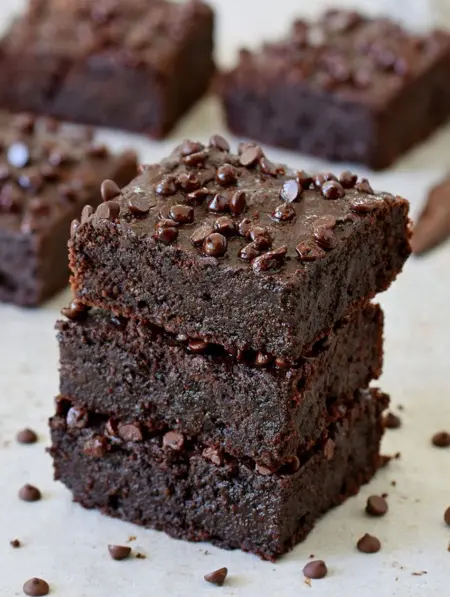 VEGAN ZUCCHINI BROWNIES – Zucchini doesn't have to be all about entrees and side dishes! Yep, you can make chocolate BROWNIES with zucchinis. This Vegan Zucchini Brownies recipe by Ela Vegan will satisfy the entire family without them even knowing that they are made with zucchinis.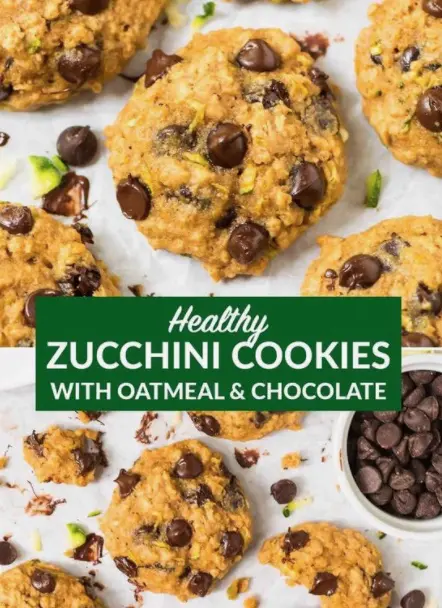 HEALTHY ZUCCHINI COOKIES WITH OATMEAL & CHOCOLATE – Surprisingly, there are many kinds of cookies you can make with zucchinis but this Zucchini Cookies recipe by Well Plated is one of the best.