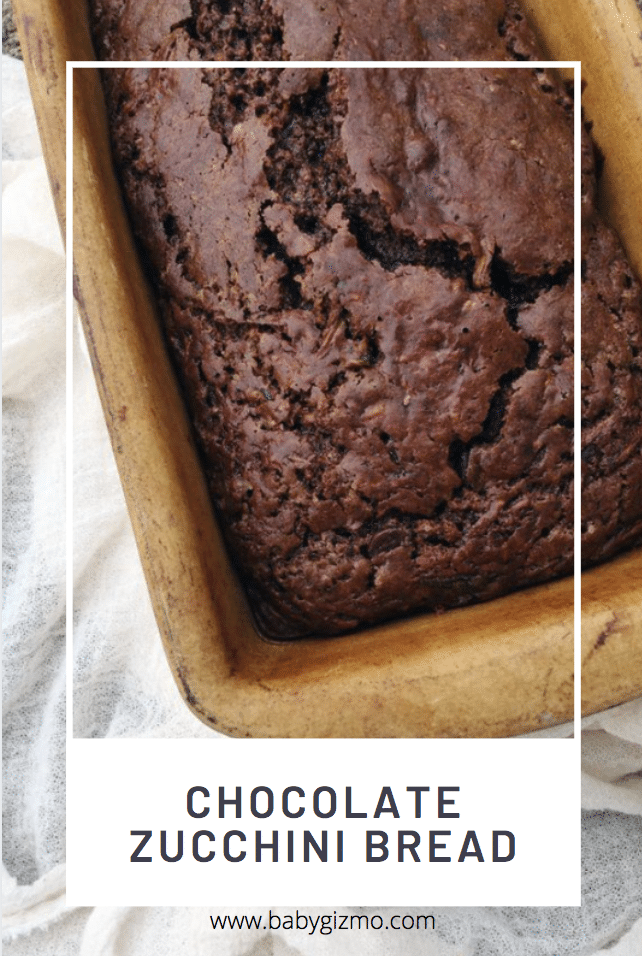 My preschooler turns up his nose like a haughty little prince when I present him with vegetables. Especially green ones. So, you can only imagine to my delight when he gobbled up zucchini, a super green veggie, via a piece of chocolate zucchini bread.
Now, don't get me wrong, I get that there is a fair amount of sugar and cocoa in this recipe. It's most definitely a pastry. But still, in the back of my mind I'm convinced that the good of the zucchini outweighs the chocolate 🙂
This delightful loaf will make you toss your former zucchini bread recipe. The chocolate takes it up one amazing notch making it a spectacular way to use up any excess zucchini you've got laying around!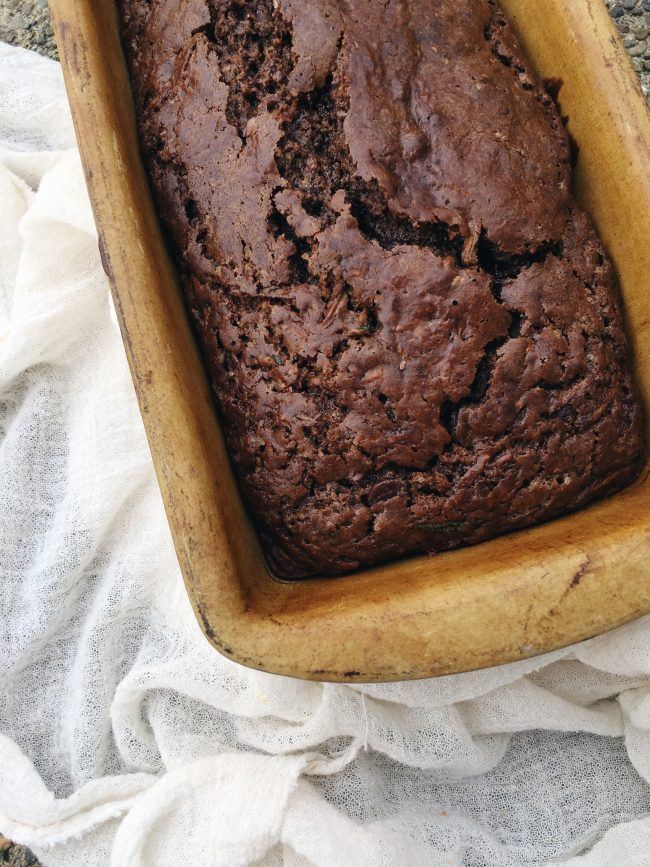 Ingredients
1 1/2 cups sugar
1 cup canola oil
3 eggs
2 teaspoons vanilla
2-3 cups grated zucchini (I always sneak in a little extra if I can!)
2 1/2 cups flour
1/2 cup cocoa
1 teaspoon baking soda
1/2 teaspoon baking powder
1 teaspoon salt
1 cup chocolate chips
Directions
Preheat oven to 350 degrees and grease two loaf pans.
In a mixing bowl combine dry ingredients – flour, cocoa, baking soda, baking powder, and salt.
In a separate bowl beat sugar and eggs. Add oil and vanilla. With a spatula fold in grated zucchini. Stir in dry ingredients and once well combined fold in chocolate chips.
Divide between loaf pans and bake for 60 minutes.
Enjoy!