Ice cream is one of the most popular and delicious desserts in the world. But did you know that you can make your own ice cream at home with simple ingredients and equipment? In this article, we will show you 10 homemade ice cream recipes that are easy, fun and satisfying. Not only will you save money and avoid artificial additives, but you will also enjoy the health benefits of homemade ice cream, such as calcium, protein and antioxidants. Whether you prefer classic flavors like vanilla and chocolate, or exotic ones like mango and coconut, you will find something to suit your taste buds. So grab your ice cream maker, or a freezer-safe container and a whisk, and get ready to enjoy some creamy and refreshing treats!
I scream, you scream, we all scream for ice cream! Summer weather is all about ice cream so today we are sharing ten delicious and homemade ice cream flavors for you to try! Enjoy!
HOMEMADE ICE CREAM BENEFITS
Making your own ice cream has many benefits that you may not be aware of. First of all, you can control the quality and quantity of the ingredients, such as cream, sugar and flavorings. You can choose organic, low-fat or vegan options, or add fruits, nuts and chocolate chips to your liking. Second, you can experiment with different flavors and combinations that you may not find in stores, such as lavender, peanut butter and jelly, or coffee and caramel. Third, you can have fun and bond with your family and friends by making ice cream together. You can turn it into a creative and enjoyable activity that everyone can participate in. Finally, you can enjoy the satisfaction and pride of making something delicious from scratch. You will appreciate the taste and texture of your homemade ice cream more than any store-bought one.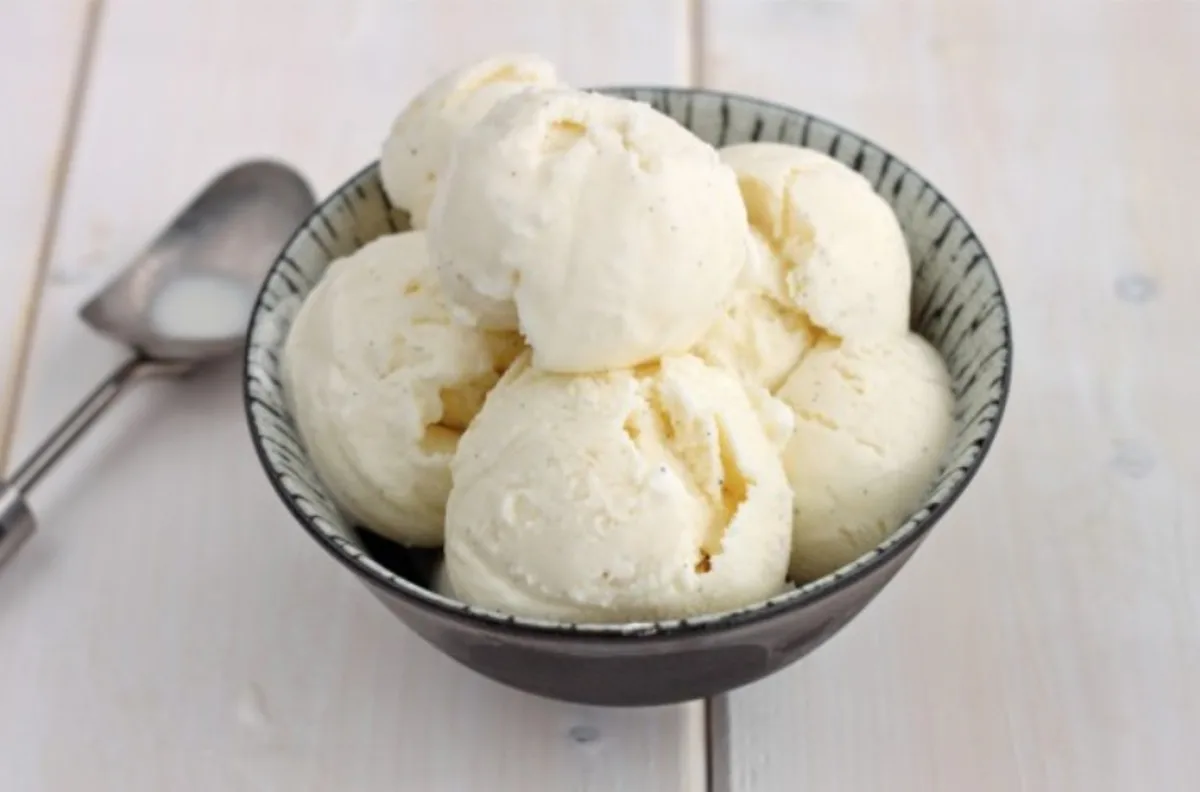 Vanilla Bean Ice Cream
Something about vanilla ice cream is just so classic and timeless. The flavor never gets old or boring and it is the perfect topping for cakes and pies and so many other desserts. I can't wait to make my own with this recipe from I Adore Food.
HOMEMADE VANILLA BEAN ICE CREAM
Delicious vanilla bean ice cream that will have you questioning why you ever bought ice cream at the store in the first place.
Check out this recipe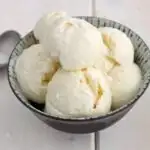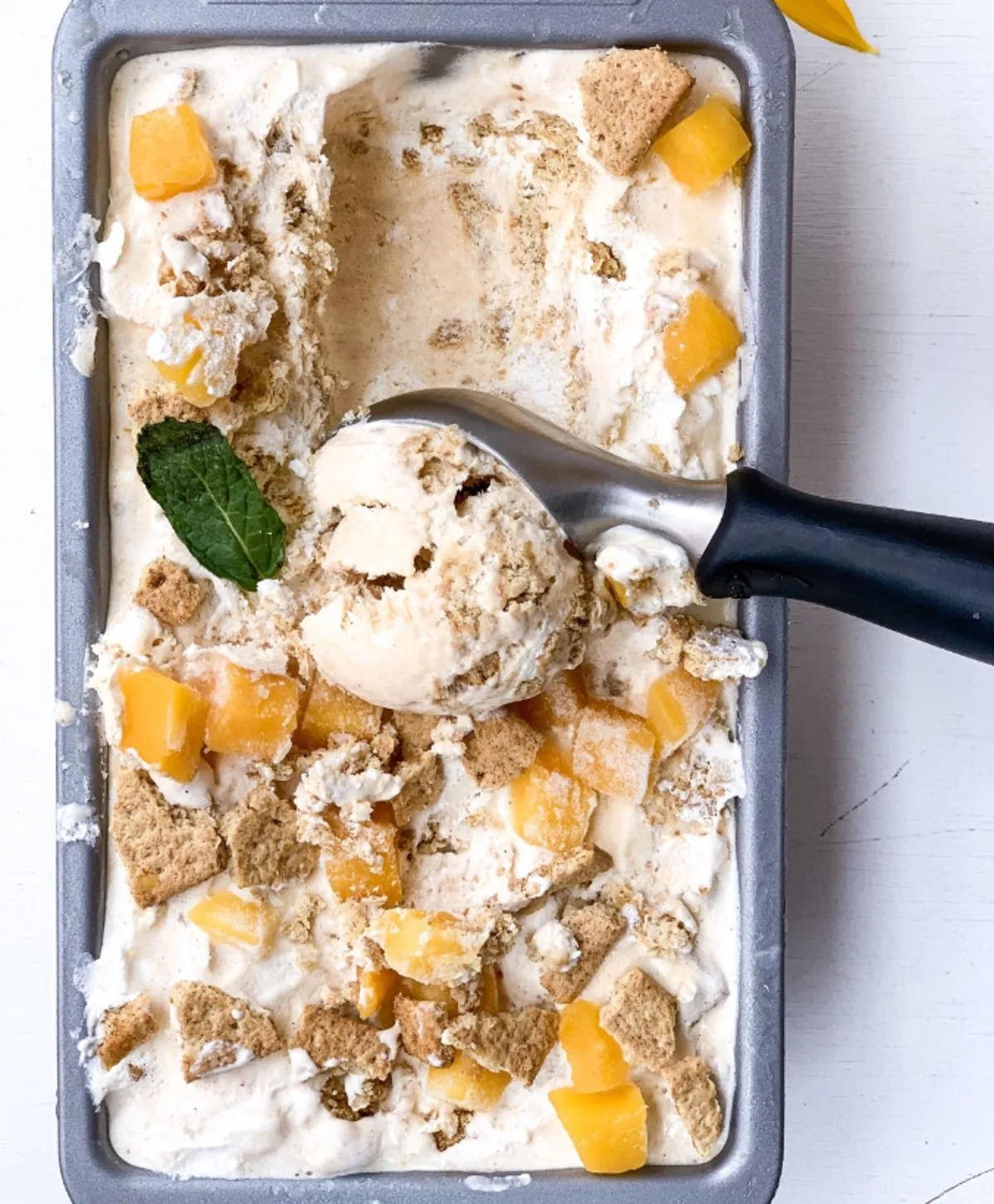 The thing I love most about this recipe from Creole Contessa is that it's like a pie, only in ice cream form! All in one is my kind of thing!
Peach Cobbler Ice Cream
I do have good news! You don't need an ice cream maker to make this no churn ice cream.
Check out this recipe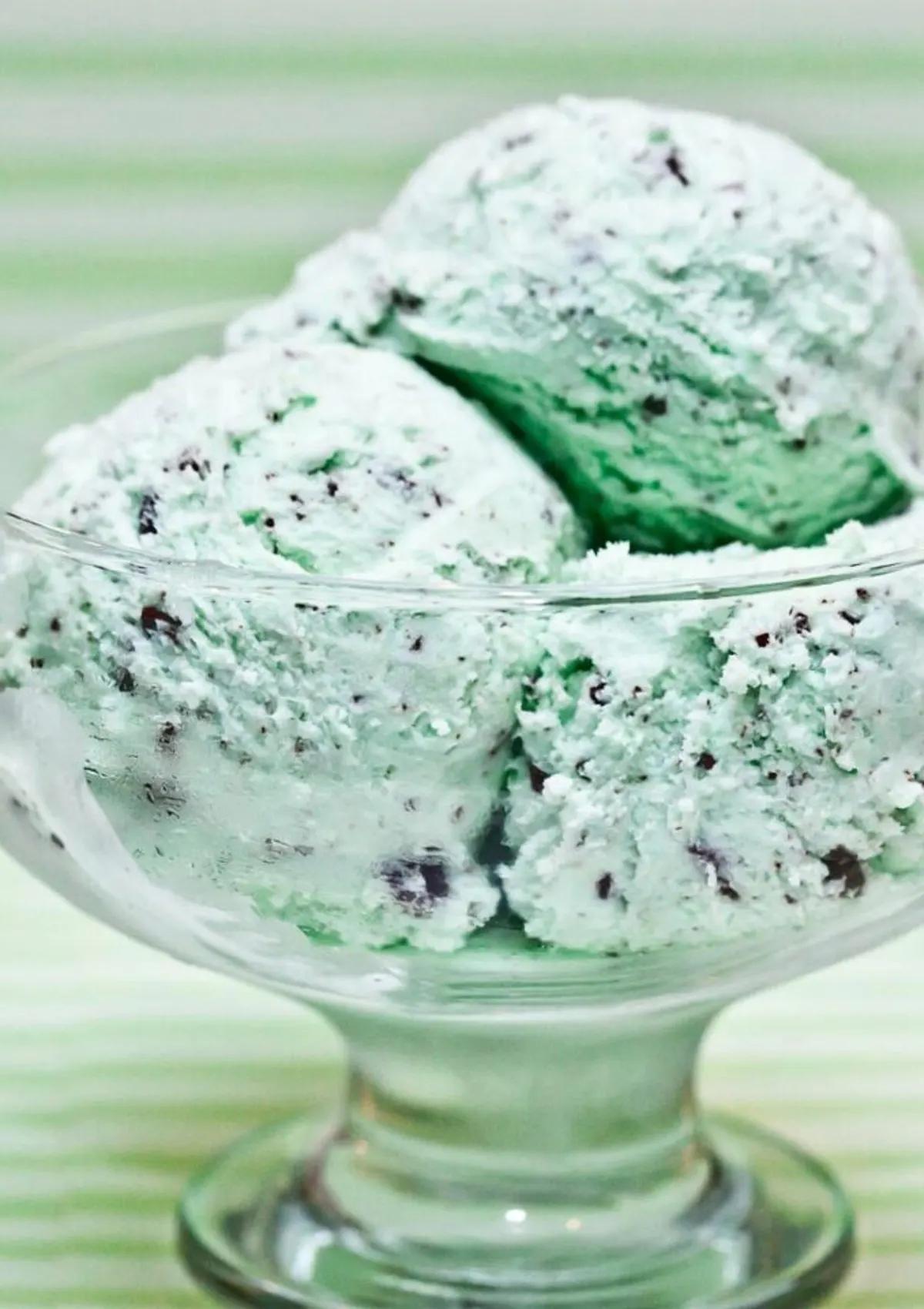 I love mint chip ice cream! This recipe from Chew Out Loud is minty, cool, and refreshing. I especially love when the chocolate flakes melt in your mouth. What a great combo!
Homemade Mint Chip Ice Cream
Homemade Ice Cream is yours with just 5 basic ingredients (no eggs needed.) This tried and true mint chocolate chip ice cream is as good, if not better, than any other.
Check out this recipe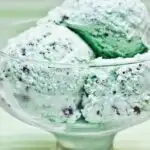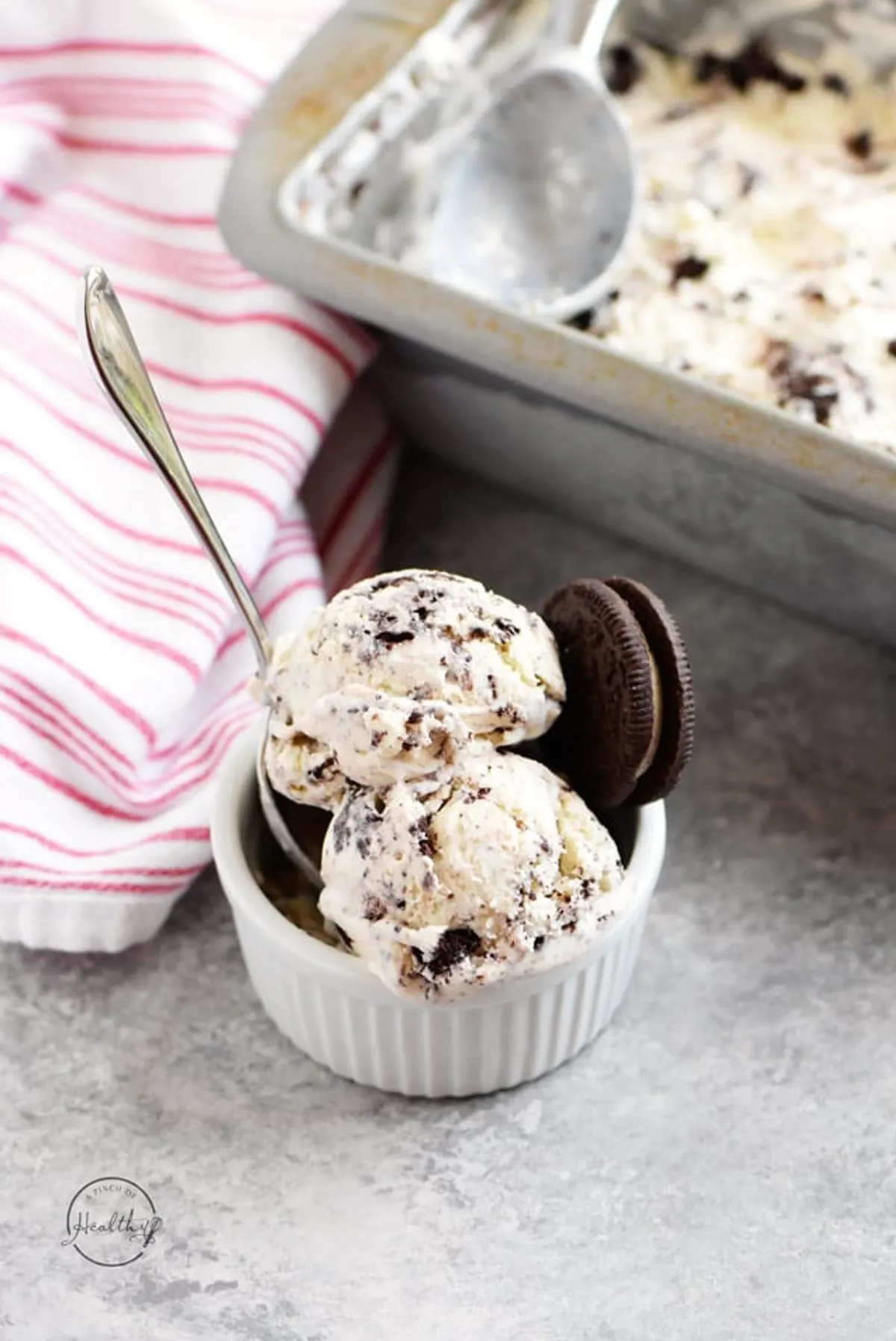 When my son wants ice cream he says he wants "dee dee ice cream". Dee dee is his word for cookie. I don't blame him. What could be better than cookies IN ice cream? I'm going to have to make this recipe from A Pinch of Healthy for him.
Cookies and Cream Ice Cream
Homemade cookies and cream ice cream is one of our family's favorite desserts, and you don't even need an ice cream maker to make it!
Check out this recipe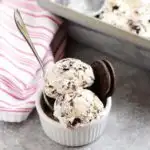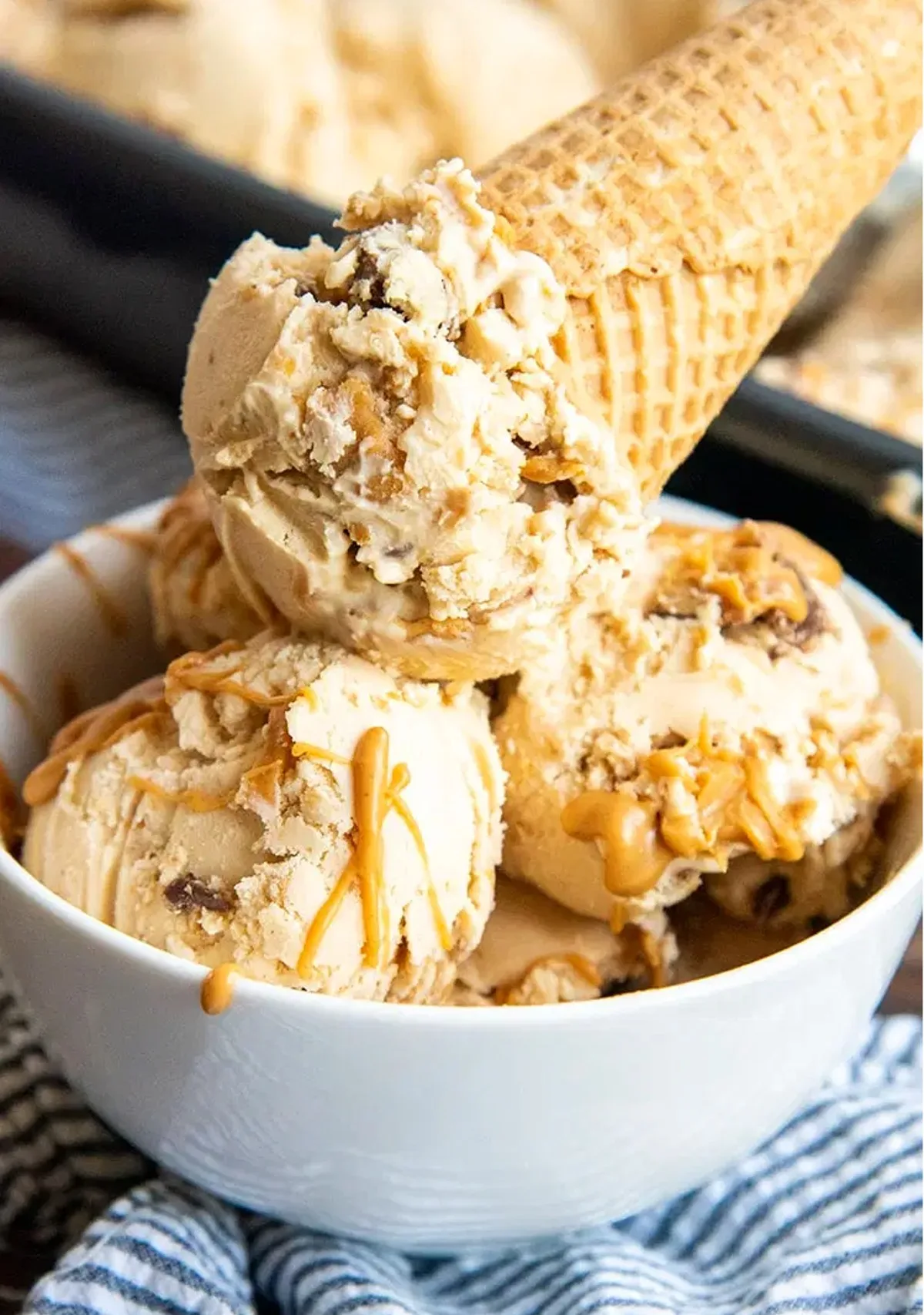 This recipe from Like Mother Like Daughter is a peanut butter lovers dream. It's like eating spoonfuls of creamy, smooth, cold peanut butter!
Peanut Butter Ice Cream
This peanut butter ice cream is the best! It's creamy peanut butter flavored ice cream, loaded with swirls of peanut butter, and peanut butter cups!
Check out this recipe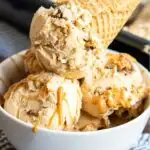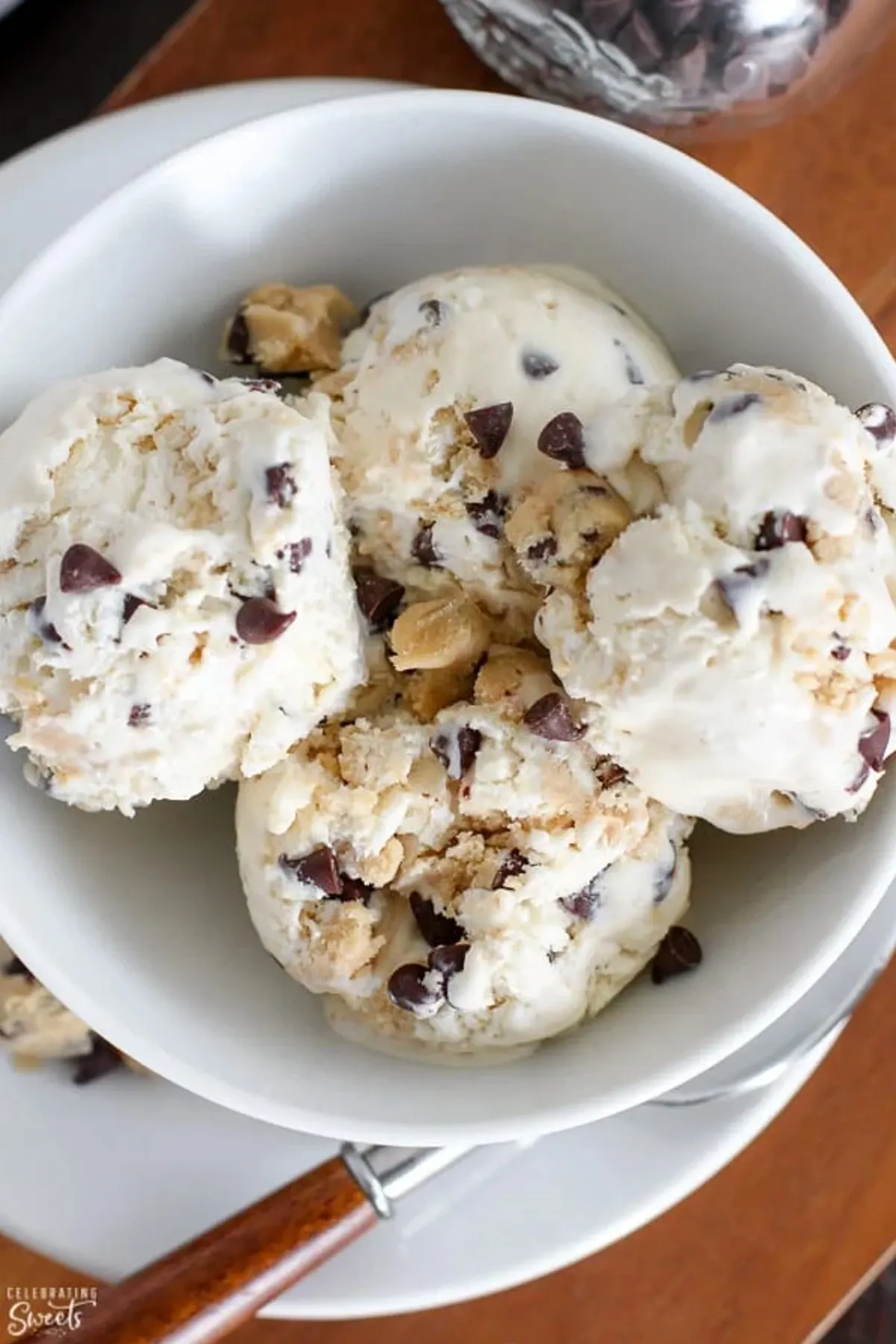 Your kids are bound to love this recipe from Celebrating Sweets. It's loaded with chocolate chip cookie dough just like you're sneaking it before you bake it!
Chocolate Chip Cookie Dough Ice Cream
Cookie dough flavored ice cream filled with cookie dough pieces and mini chocolate chips. The ice cream itself actually tastes like cookie dough! No ice cream maker needed.
Check out this recipe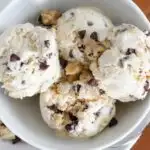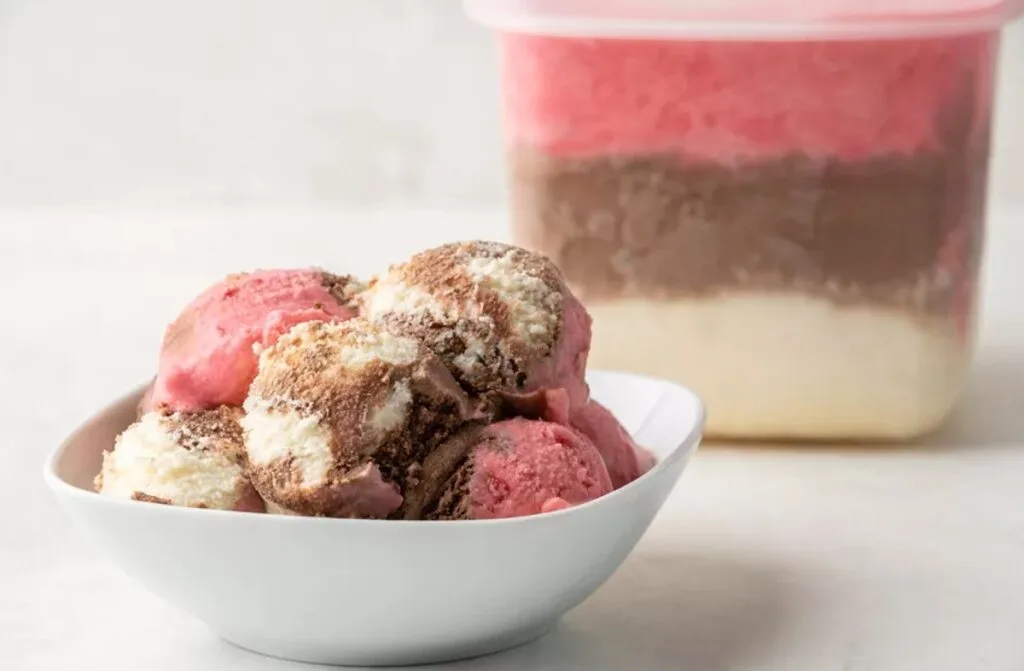 This recipe from The Spruce Eats is great for someone who can't make up their mind. Why would you have to when you can choose to have three delicious flavors?
Neapolitan Ice Cream
Neapolitan ice cream is a classic favorite composed of three separate flavors, typically vanilla, chocolate and strawberry, layered in the same container.
Check out this recipe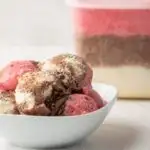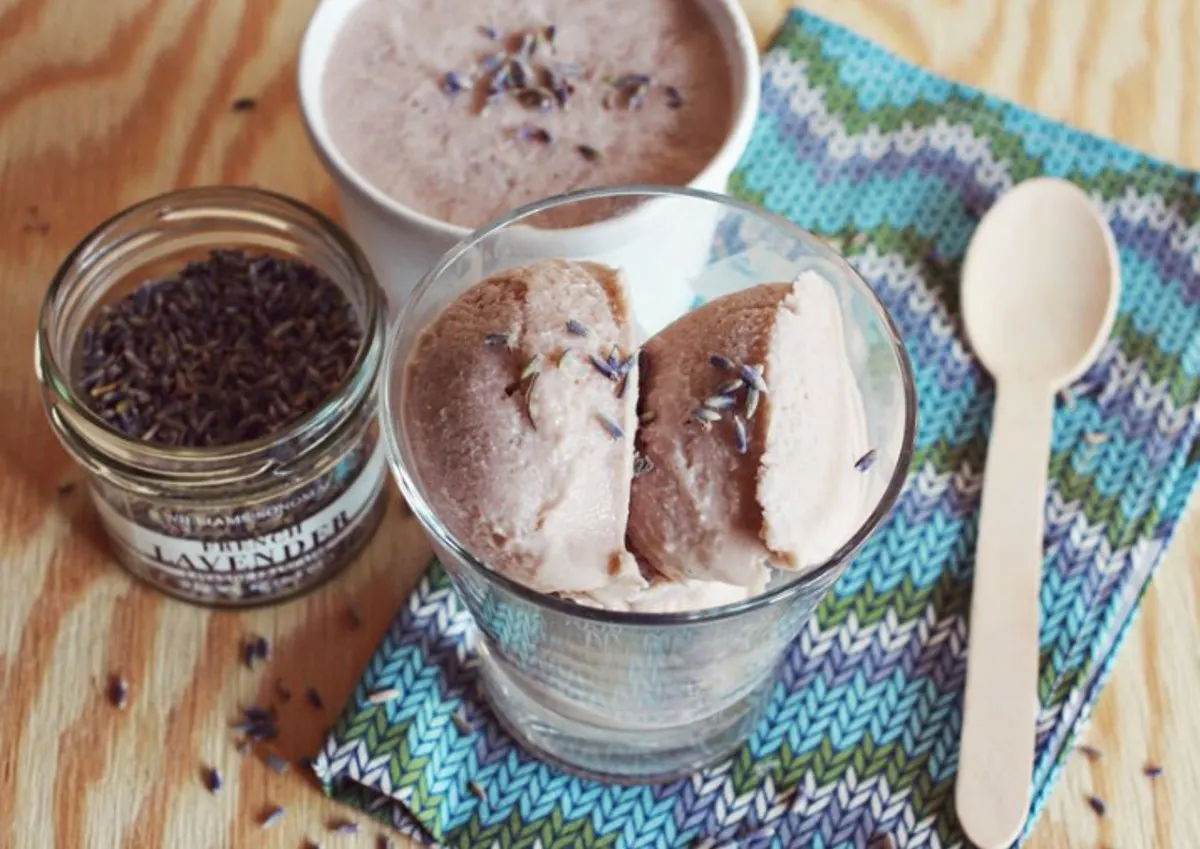 I've always been intrigued by lavender ice cream because it sounds so unique. This recipe from A Beautiful Mess is soft and has a sweet perfume aroma.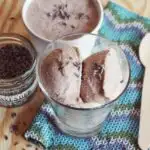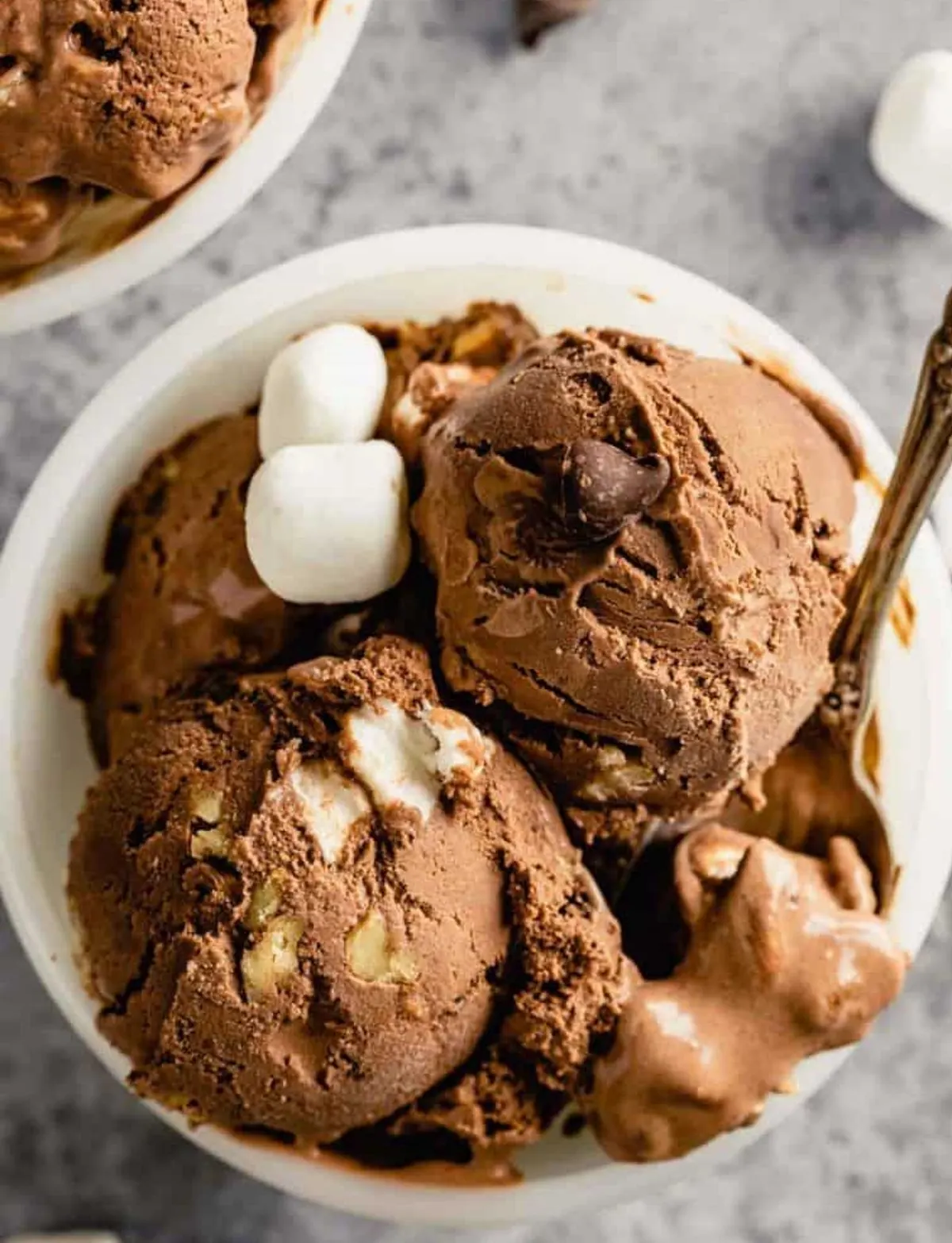 Chocolate, nuts, marshmallows, what more could you want? This recipe from Brown Eyed Baker is all inclusive and always reminds me of campfires and s'mores.
Rocky Road Ice Cream
Stock your freezer with this rich, creamy, and delicious rocky road ice cream recipe! A silky chocolate ice cream base mixed with walnuts, chocolate chips, and mini marshmallows takes this ice cream to another level. Cool off all summer long with this homemade rocky road.
Check out this recipe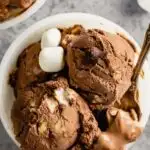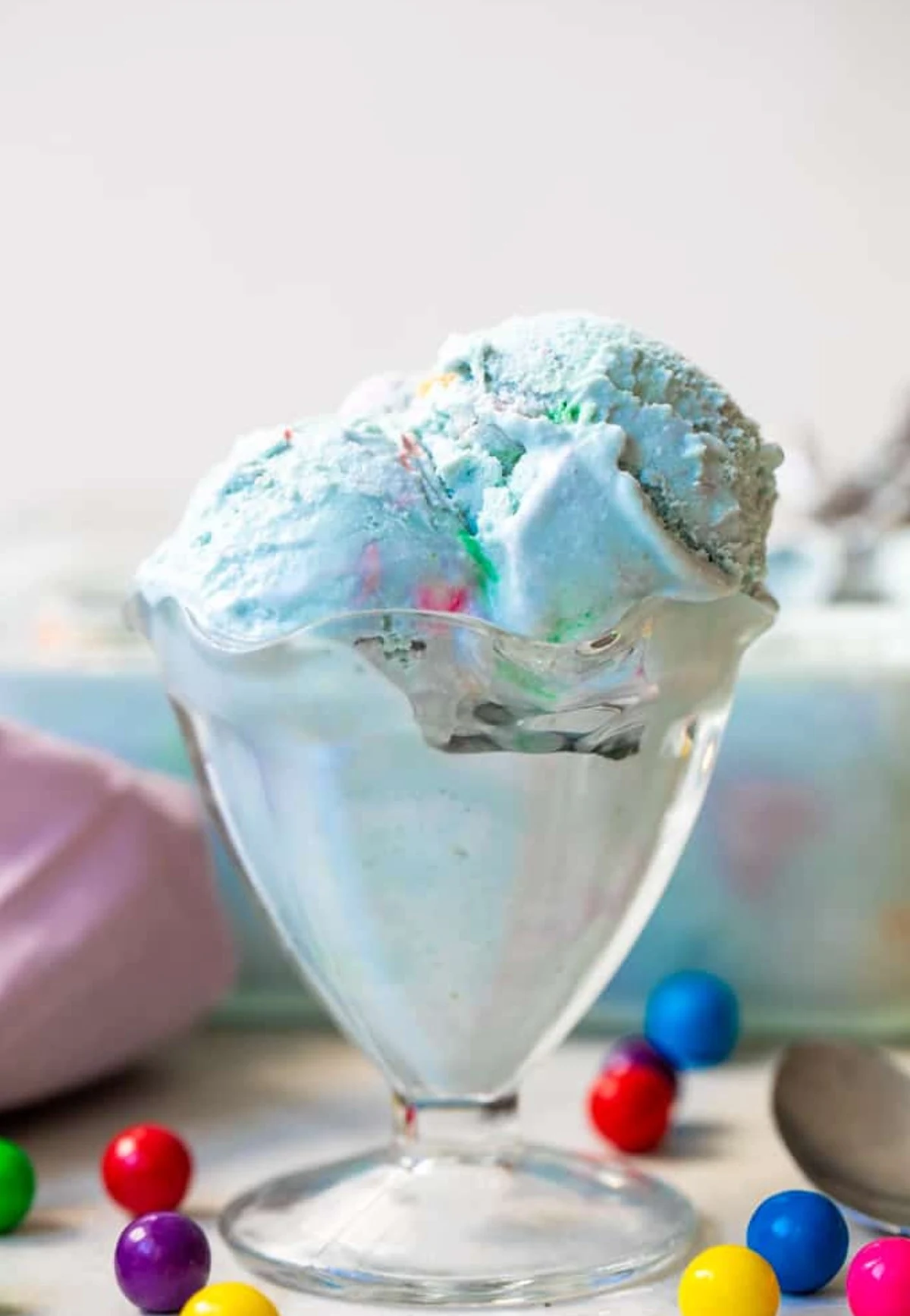 Just make sure everyone knows to chew the gum and not swallow it along with the ice cream! This recipe from House of Yumm is pretty, fruity, and creamy! Everything ice cream should be and more.
Bubble Gum Ice Cream
Homemade Bubblegum Ice Cream. Cold, creamy ice cream flavored like bubblegum and loaded with colorful gumballs!
Check out this recipe