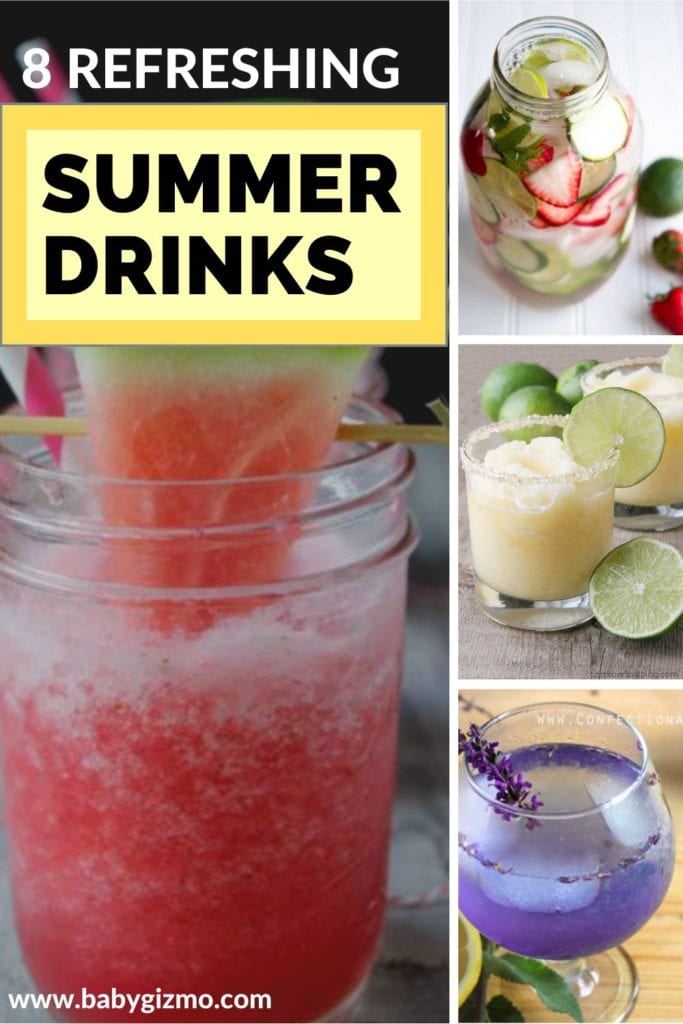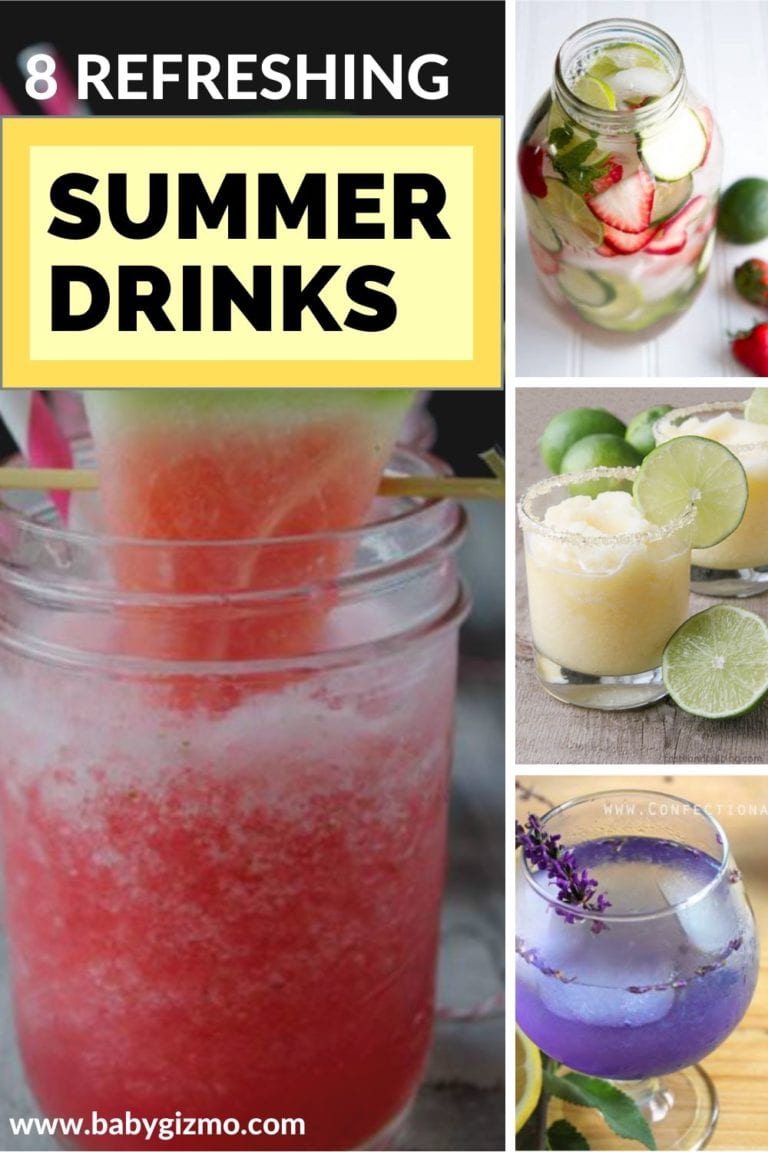 Nothing cools me down faster on a bloody hot day than a yummy, cold drink! I'm much more willing to go outside to play tag with my toddler if I can stop every now and then to gulp down something tasty. And I bet I'm not the only one!
So here are 8 refreshing drinks to help cool us all off all summer long:
Watermelon Cooler: This is a perfect drink for kids, too! From Mama's Gotta Bake.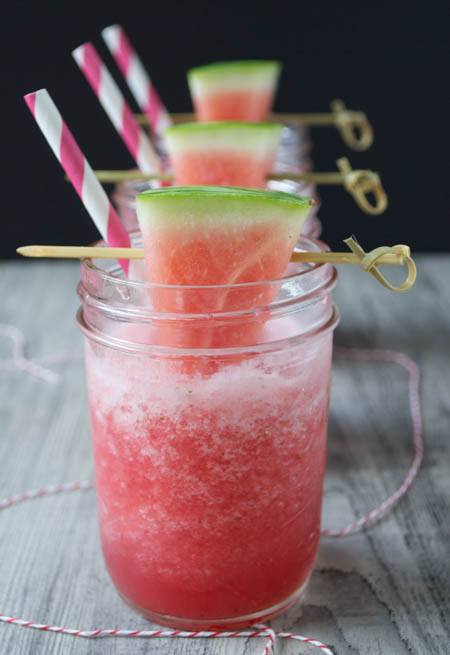 Virgin Frozen Margaritas: This one is probably just for the adults, by nature of what it's mimicking. I don't drink alcohol so I can't tell you how these will compare to the real thing, but I'm interested to try it nonetheless! From Taste and Tell.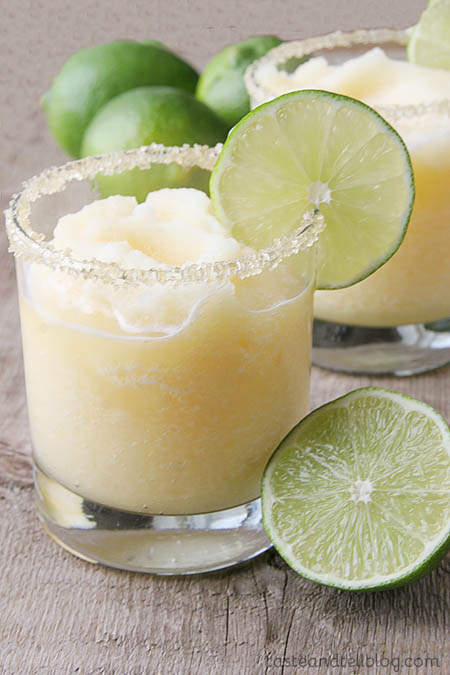 Mango Raspberry Punch with 7 UP: Bonus: it's much healthier than other cool drinks you'll find! I'm excited to try those refreshing fruit ice cubes. From Design Dining Diapers.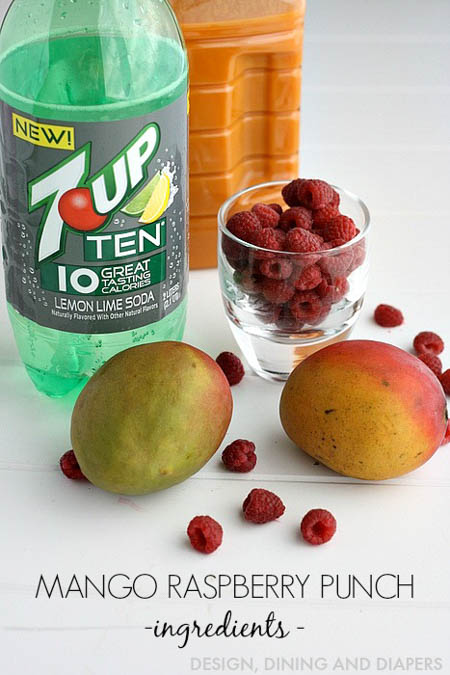 Coconut Lavender Lemonade: I've never tried lavender in a drink before so this will be interesting, but it still sounds refreshing! From Confection Alism.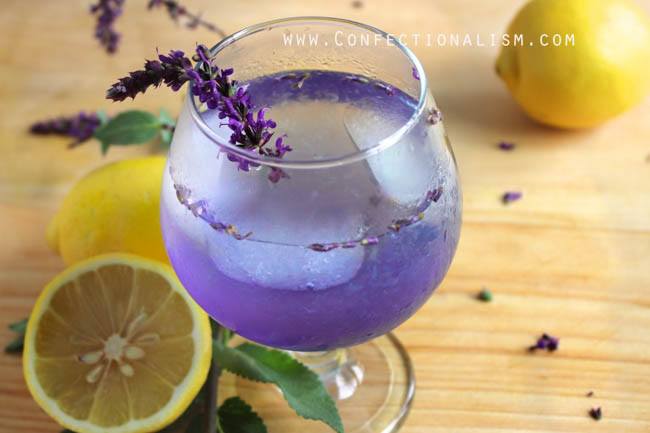 Kiwi Lemonade Spritzer: This drink combines sweet with just a little tartness, effectively making my mouth water! From Womansday.com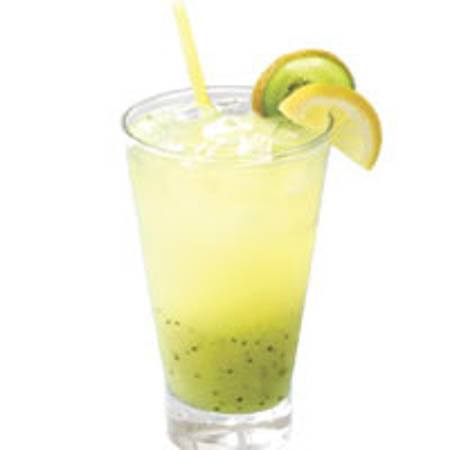 Frozen Hot Chocolate: Why haven't I done this already?? It's so easy and sounds so good! From Lil' Luna.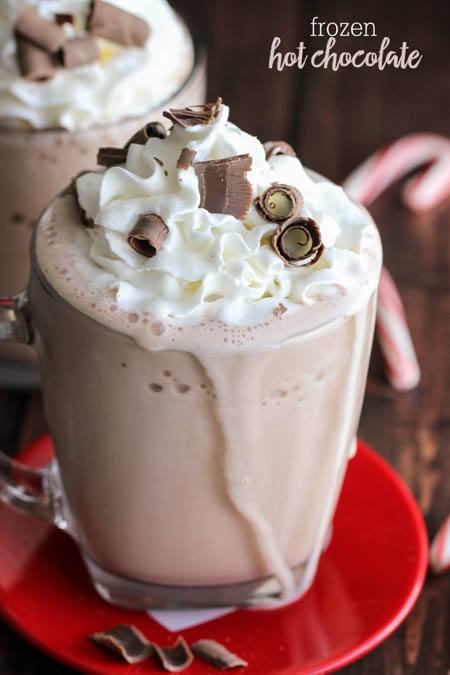 Strawberry, Lime, Cucumber and Mint Water: I hate drinking water. I hate the taste and I hate the guilt trip of knowing my body needs water and I'm still not drinking enough of it. So hopefully this combination of yummy add-ins will help! From Back To Her Roots.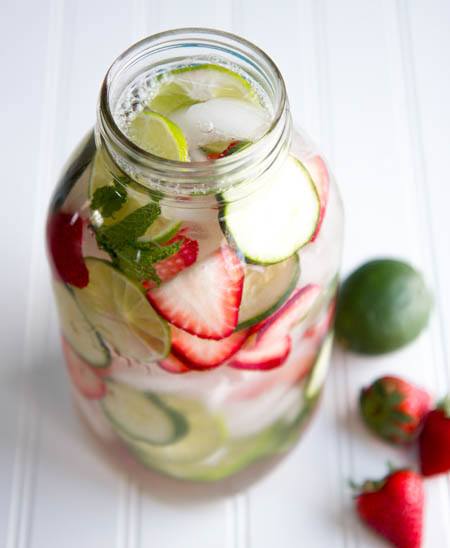 Honey Sweetened Fresh Cherry Limeade: I love the idea of using fresh, pitted cherries blended into this limeade drink! From Vanilla and Bean.