Calling all Disney lovers!
My daughter and I just returned from a mother daughter trip to Disneyland and California Adventure – best thing ever, to go one on one – and I made a point to find some new photo spots while we were there.
As much as I love the classic castle at Disneyland and the California Adventure Mickey wheel for photos, it's fun to find little Disney nooks that offer great photo opportunities. These backdrops aren't popular by any means, but they definitely capture the Disney experience in an amazing way!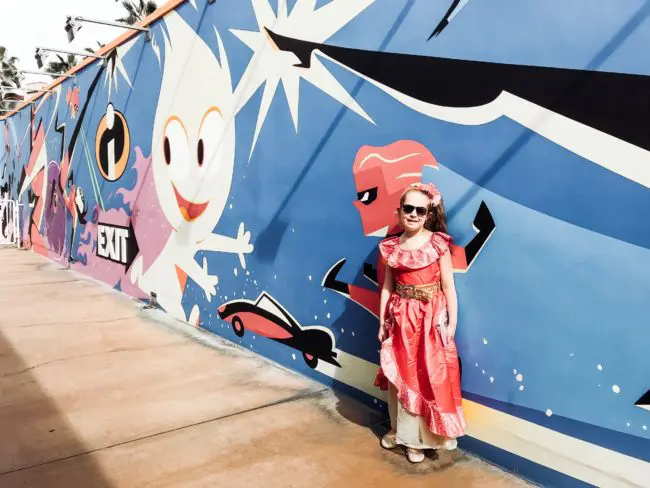 As you exit the wild and crazy Incredicoaster pause for a quick snapshot by the Incredibles wall. You'll find all the characters as you walk off the ride towards the ride experience photo screens. We got one by Edna Mode too!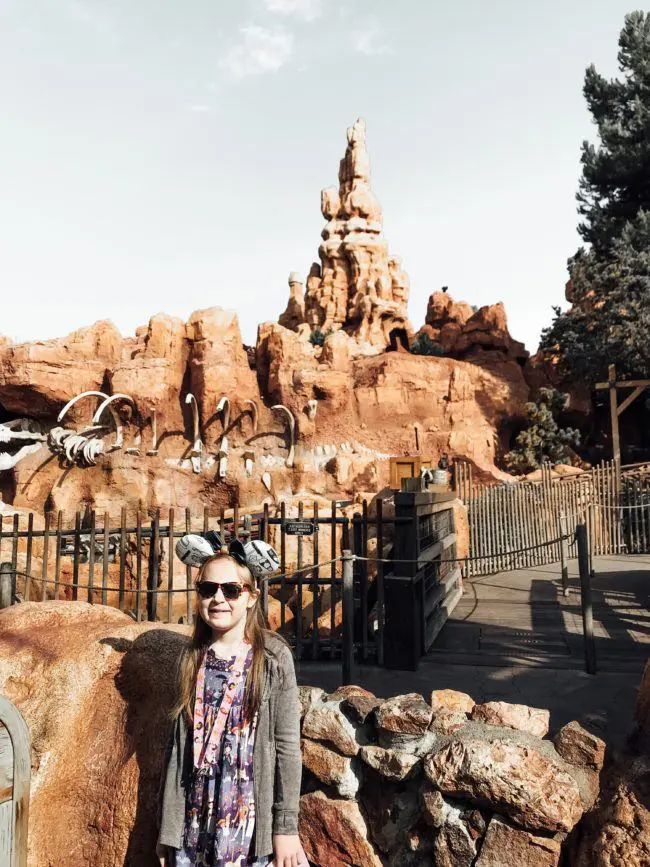 Help pass the time waiting in line by keeping your eye out for photo opportunities. This snapshot is right before you walk up the stairs and meet a cast member who assigns you a car for the Big Thunder Mountain Railroad.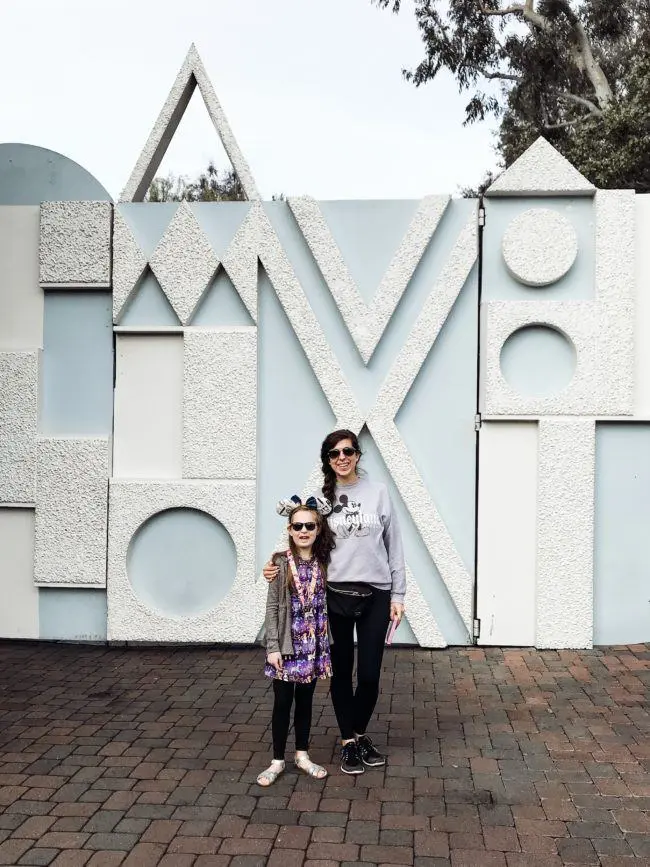 All around It's a Small World you'll find decorative walls that make a great backdrop for a quick pic! Cast members are always willing to act as photographer so don't hesitate to ask. That way everyone in your party can get in the picture!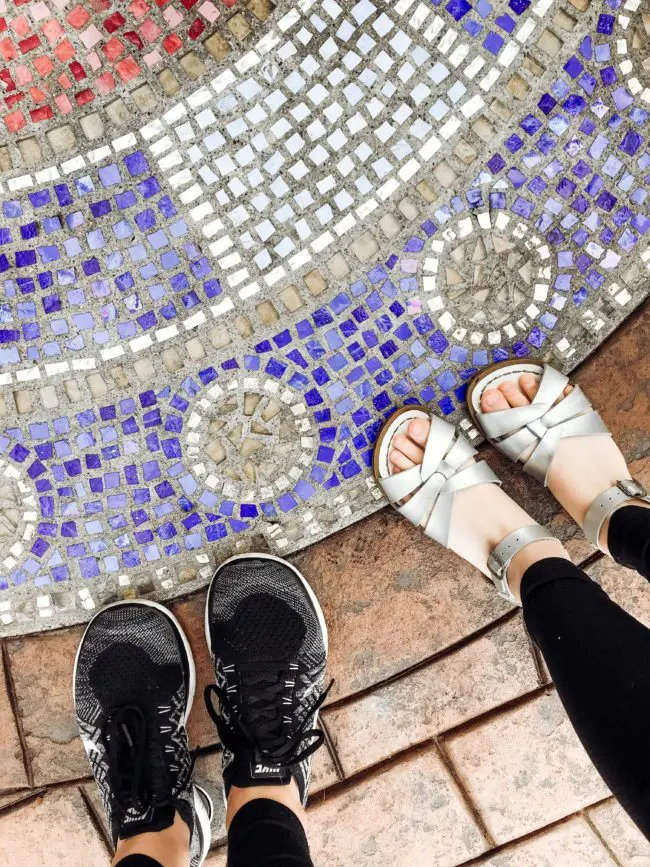 Look down! Disney's walkways are just as gorgeous as everything else! This pretty mosaic is near the entrance to Dumbo in Fantasyland.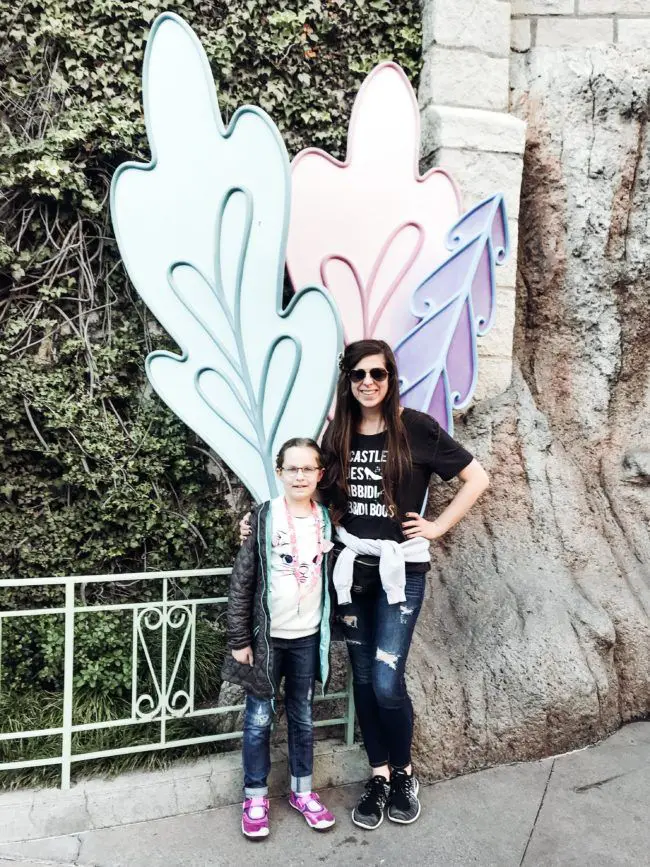 As you leave the Alice in Wonderland ride loop around the corner and you'll find remnants of the ride, like these bright leaves, decorating the path as you walk towards Tomorrowland.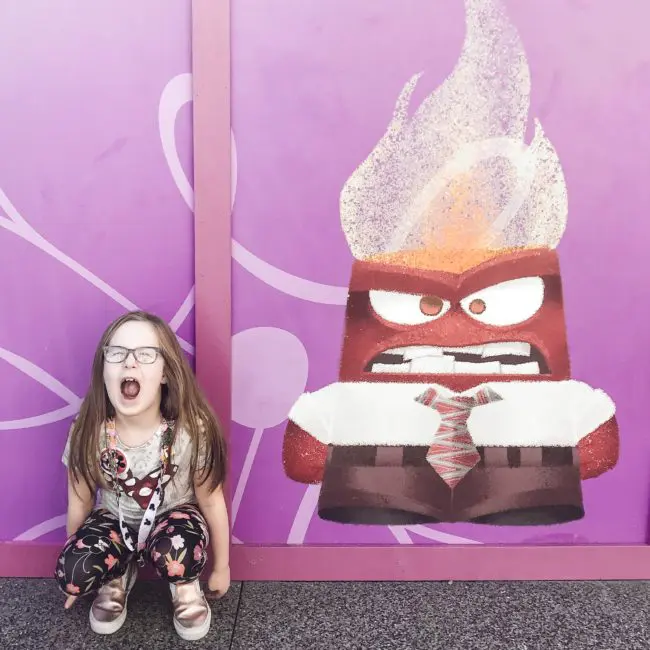 Often, construction at the parks makes way for fantastic, temporary photo spots. This artwork in California Adventure is blocking what will soon be Inside Out Emotional Whirlwind on Pixar Pier. Catch it while you can!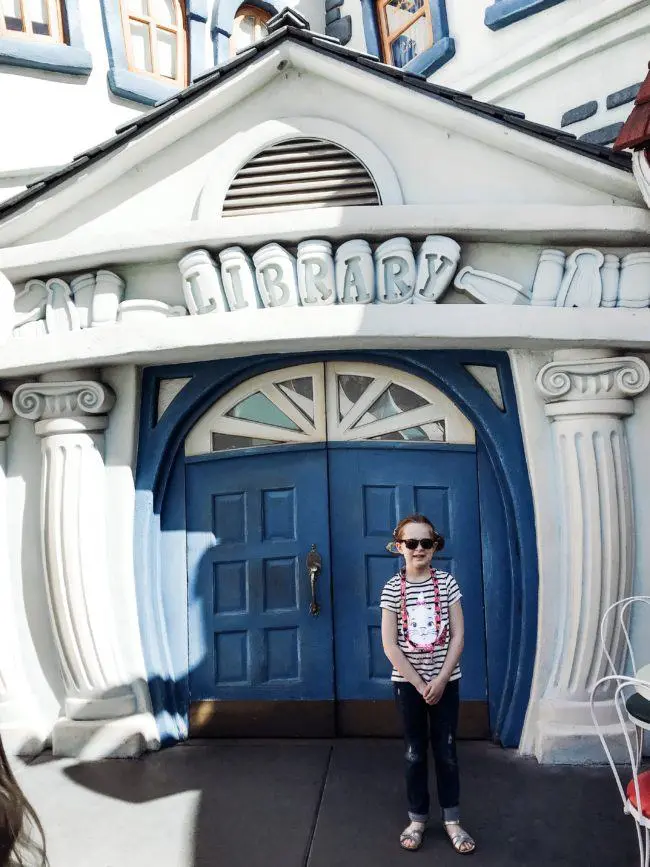 My daughter is an avid reader so snapping a photo by Toon Town's Library was a perfect thing for her! What does your child love? Find a place to commemorate their interests!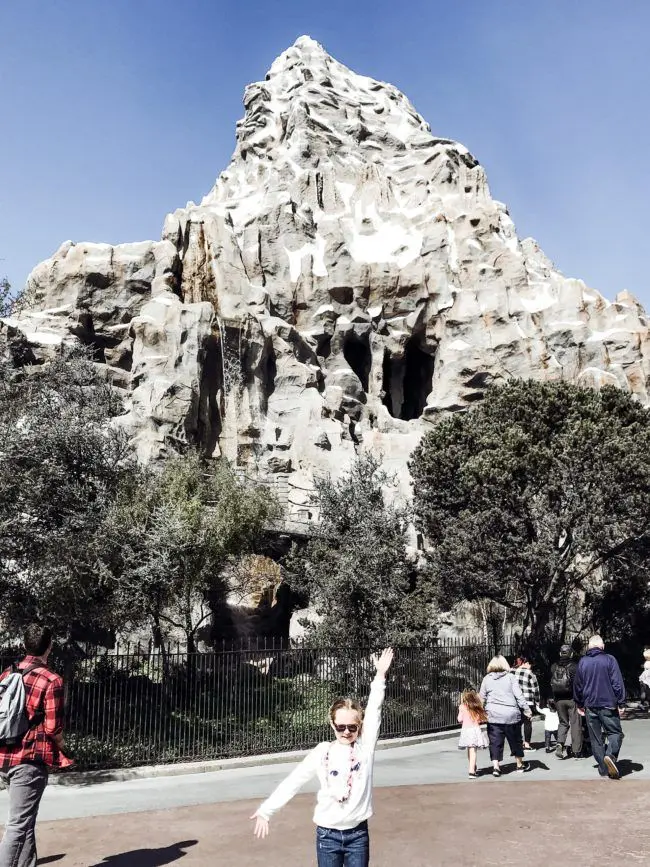 I always see photos from the front of the Matterhorn, but guess what, the back is just as pretty!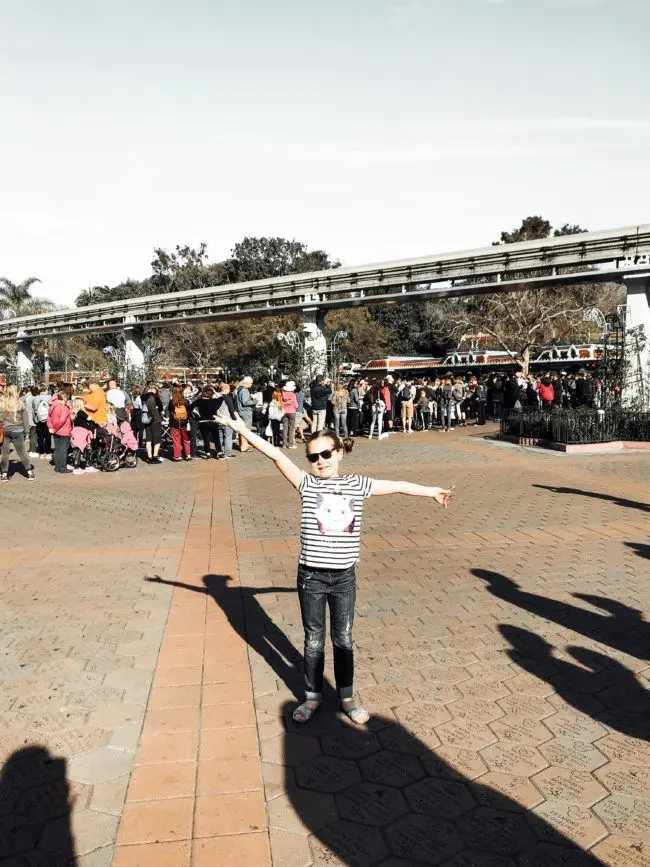 Again, use the time you stand waiting in line to document all the details of Disney. Here, at the entrance to the park, try to catch the monorail as it goes by! We missed it, but one of these days we will time it just right 🙂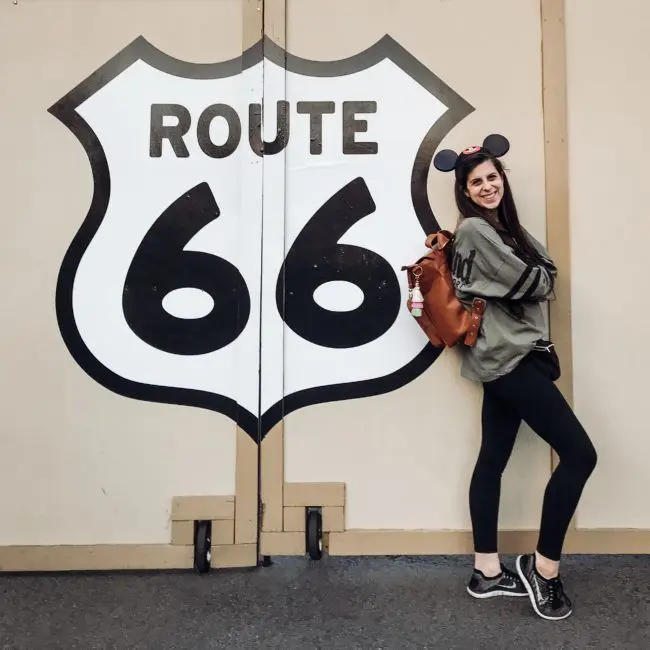 When you exit Luigi's Rollickin' Roadsters in California Adventure turn right towards the dead end for a quick Route 66 photo! It's never busy here!
Do you have a favorite photo spot at Disneyland or California Adventure? Fill me in and I'll make note for our next trip!