Summer is here, and whether you're looking for recipes for your camping adventures or something fun to try at home on the grill or in the fire pit, I've got you covered with this amazing round-up of 11 perfect pie iron recipes! You don't have a pie iron, you say? Well, you can be me, and buy the most expensive ones you can find at L.L. Bean, or you can be more savvy and hit up Amazon.
Looking for other summer recipes? Try our Peanut Butter Cup S'mores Cookie Skillet or Air Fried Oreos or Oven Baked S'mores.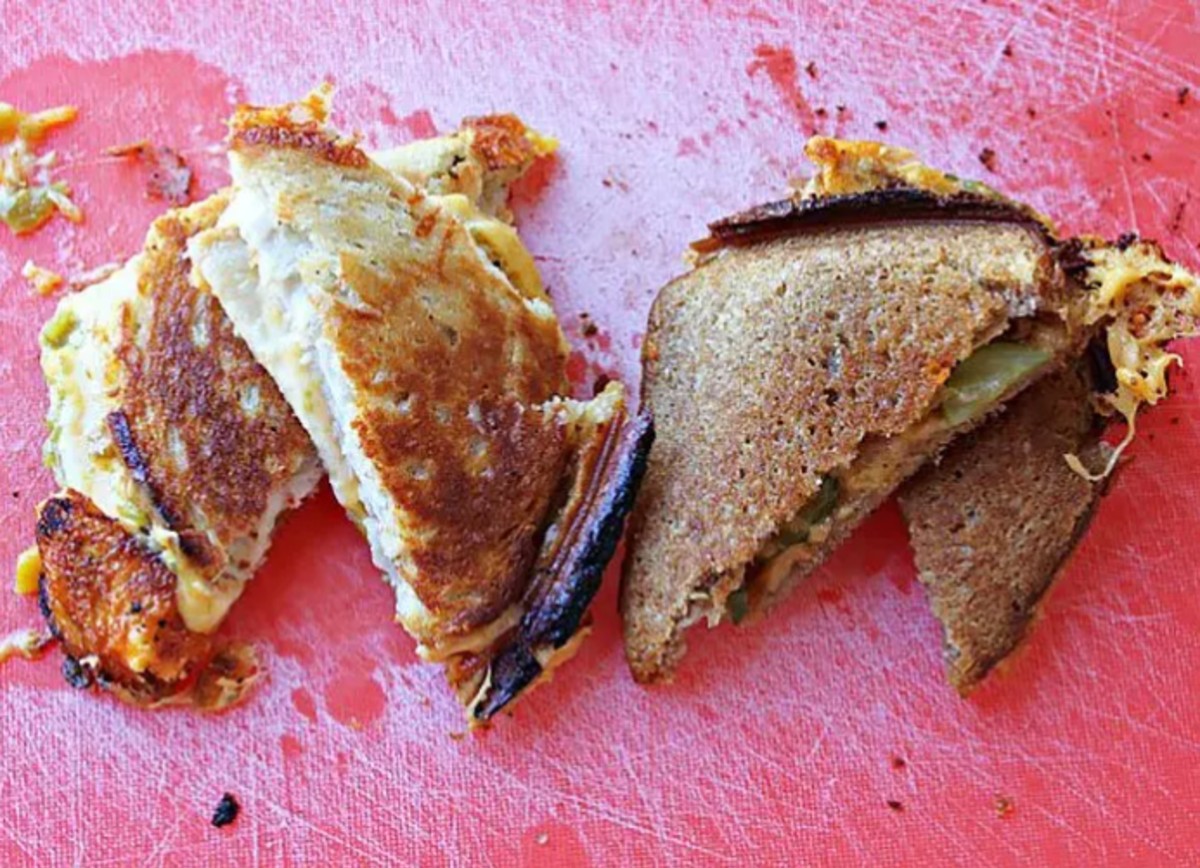 Campfire Grilled Cheese
This recipe has your basic grilled cheese, but then goes way beyond that to include variations including The Cubano and Thanksgiving Leftovers. Plus, if you just got new pie irons, there are instructions for how to season them here, too. Which are good to know, because apparently brand new shiny silver ones are bad for cooking in. Who knew?
Check out this recipe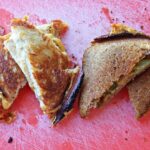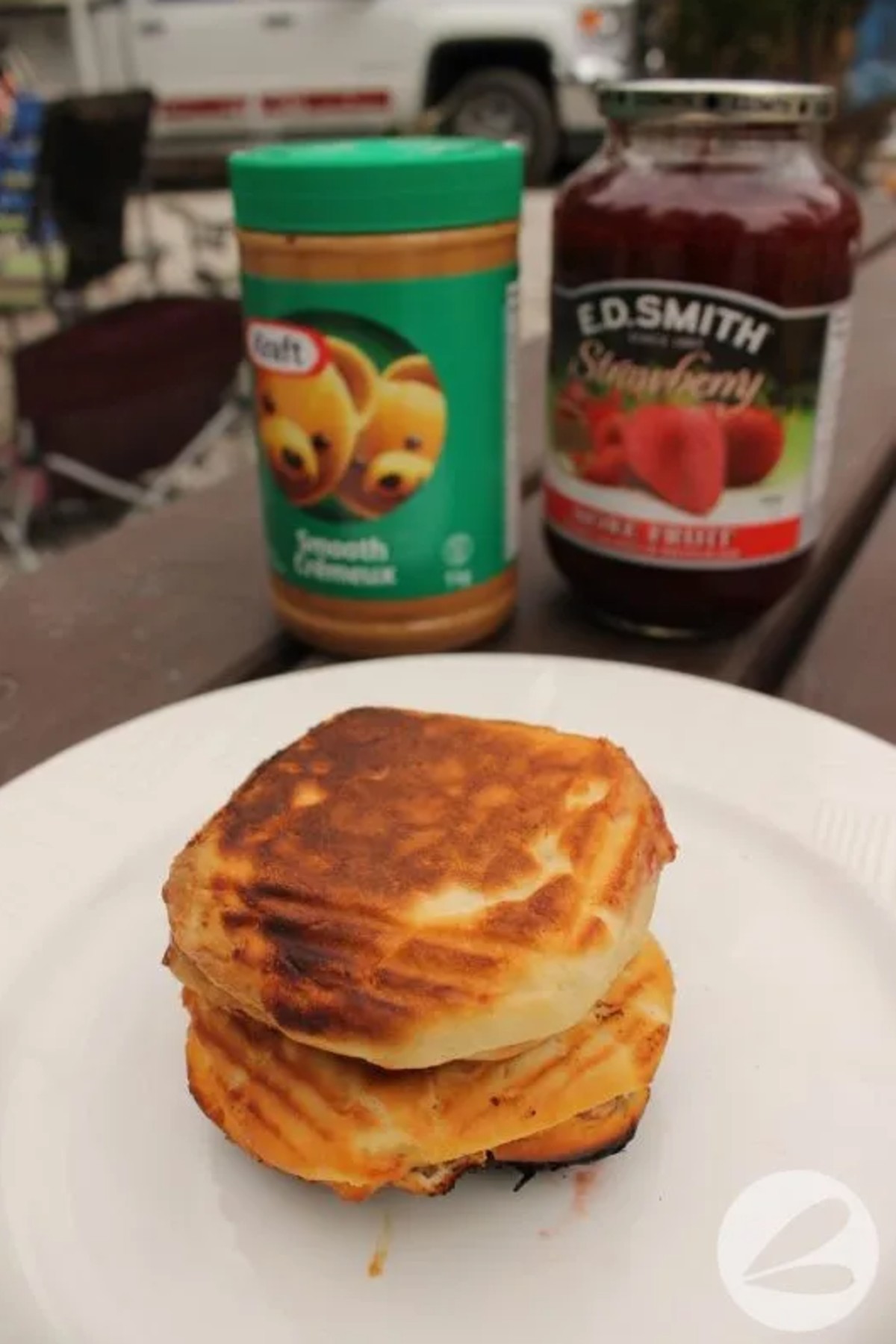 PIE IRON PEANUT BUTTER & JAM SANDWICH
I feel like I've shared this tidbit before, but I'm a sucker for hot, toasty peanut butter and jelly sandwiches. Now imagine that a toasted PB & J sandwich but roasted over a campfire—yum! I also love that you can sub out nutbutters—cashew! almond!—or use a sun or soy butter, and can pick whatever jam or jelly your little heart desires.
Check out this recipe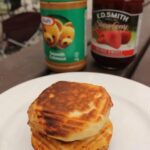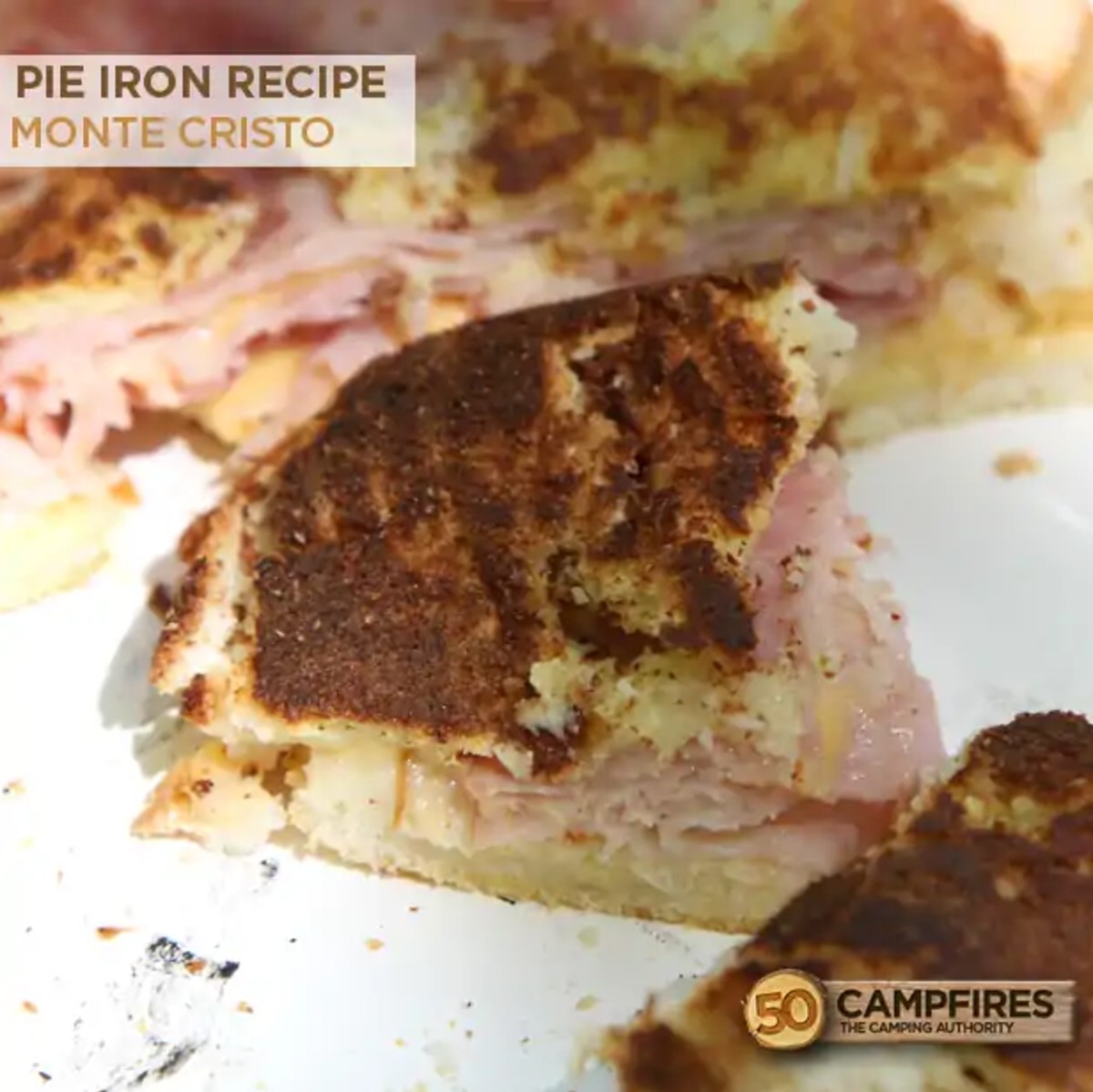 Pie Iron Monte Cristo Sandwich
I love Monte Cristo sandwiches. Even though you may be deep in the woods, this recipe doesn't even skimp on "French toasting" the bread in the pie iron or on sprinkling the finished product with powdered sugar! They did however forget the raspberry jelly for dipping. So if you've got any leftover from making the PB & J above, you can use it here!
Check out this recipe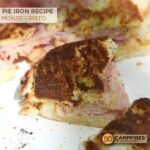 Spaghetti Sandwich
No, no—stay with me here. I thought this sounded like a toddler's dream meal, too, until I realized this is spaghetti sandwiched between toasted garlic bread, which, when you think about it, is a pretty mess-free way to do spaghetti on a camping trip. Or in your backyard for dinner just for fun, as I may or may not be doing. (Don't judge me.)
Check out this recipe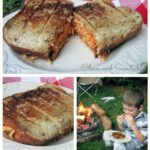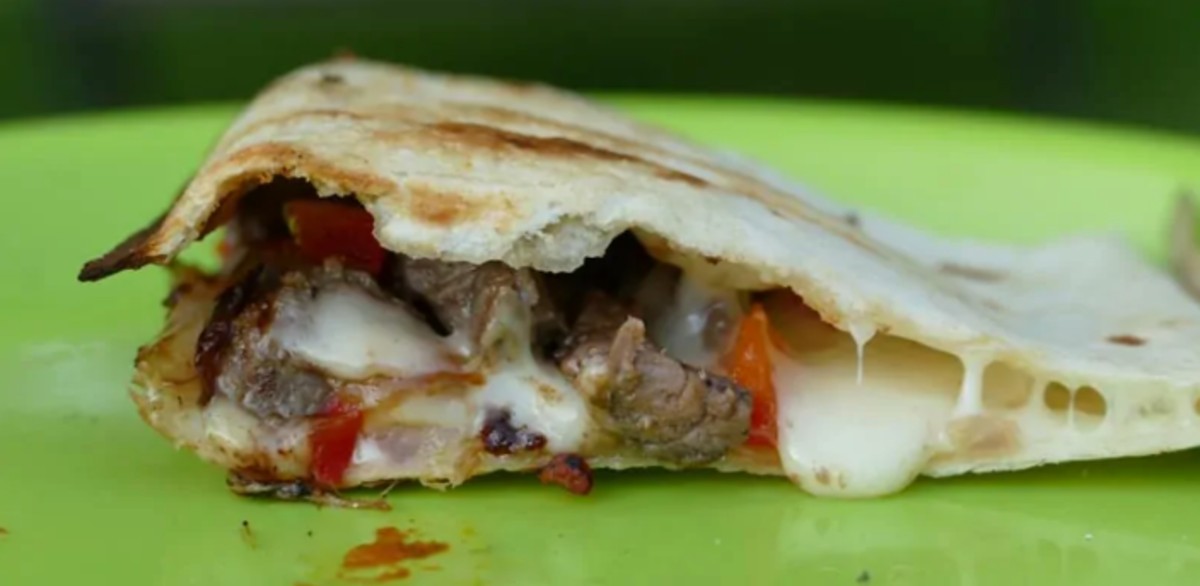 Pie Iron Cheese Steak Sandwich
This recipe is made in a double pie iron. If you don't have one, just halve the ingredients so they fit in your single pie iron. Except the tortillas; you'll still need two, just use smaller ones. That part should go without saying, but just in case…
Check out this recipe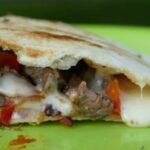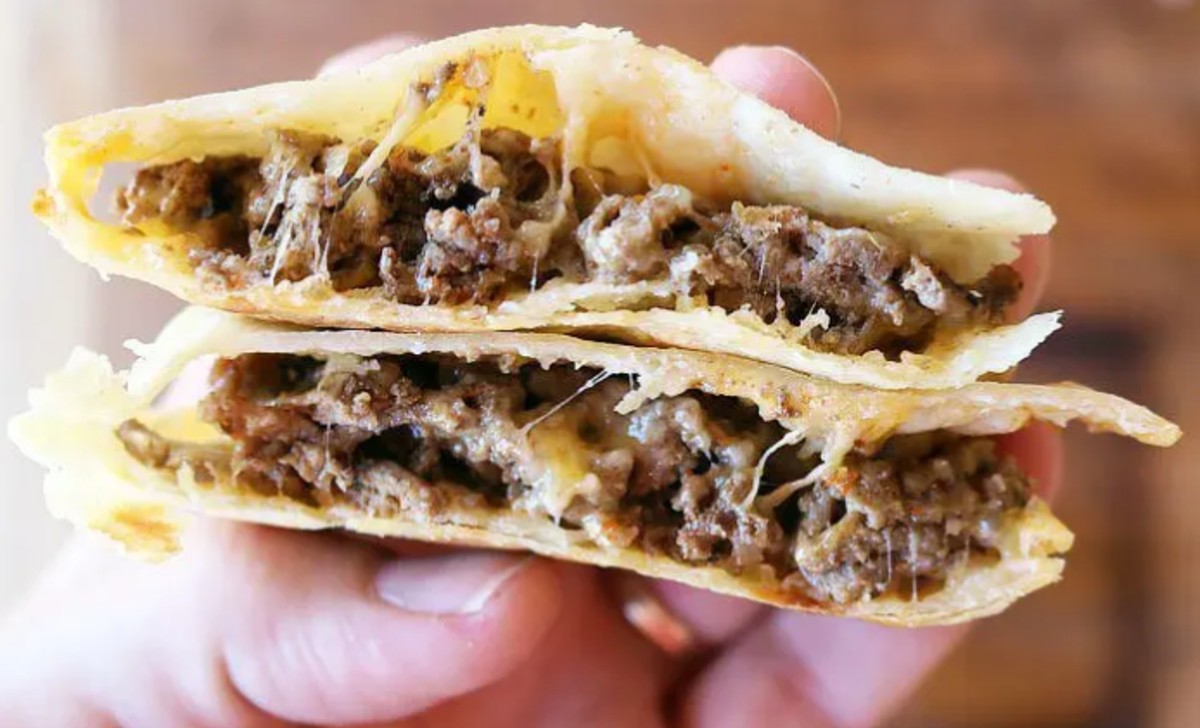 Pie Iron Tacos
Looking for something else to put into a tortilla? Look no further. This recipe suggests preparing the meat at home and bringing the cooked seasoned meat with you and I'm behind this time-saver all the way. Also, if you don't have round pie irons, just buy tortillas large enough to fill your square pie irons and trim off any excess tortilla that sticks out—no worries!
Check out this recipe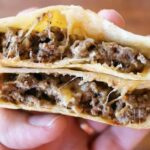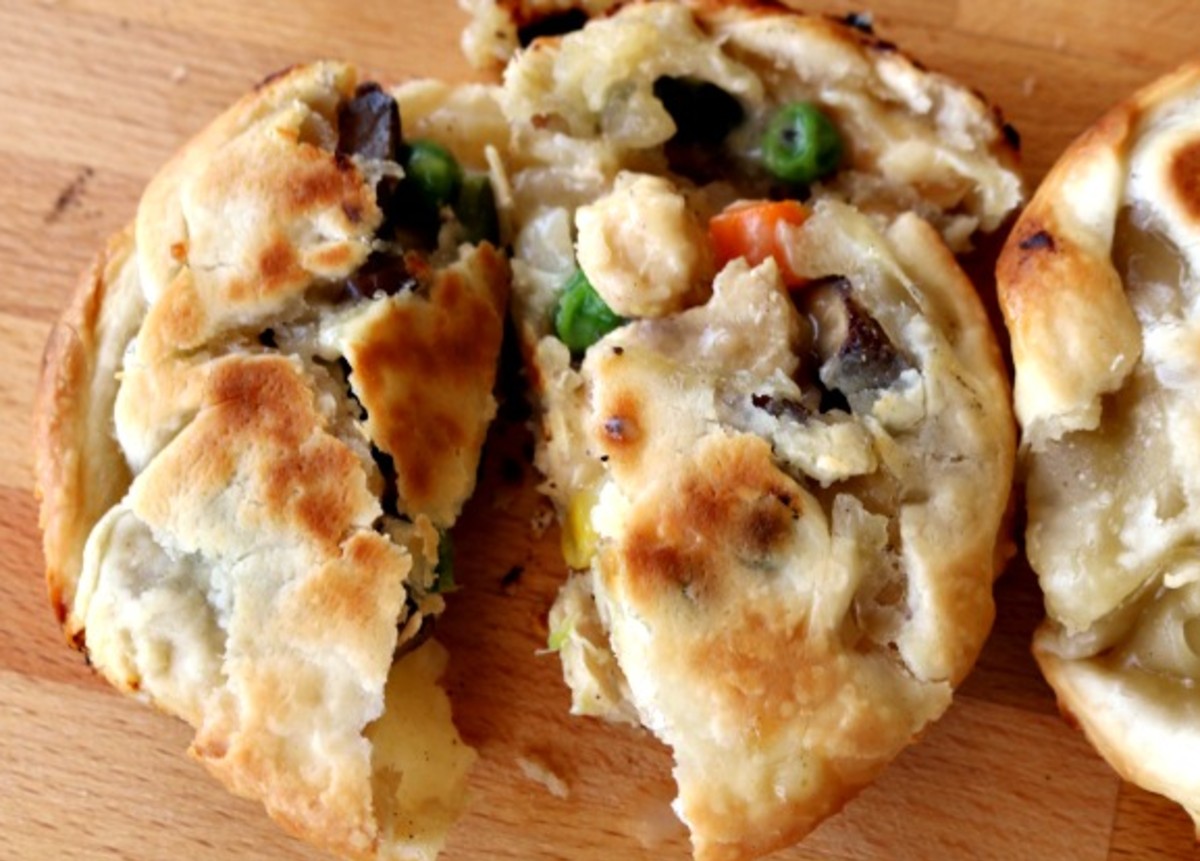 Pie Iron Chicken Pot Pie
Try saying that three times fast. This has to be one of my favorite pie iron ideas. I loooooove chicken pot pie. How fun to have it over a campfire on a chilly night?
Check out this recipe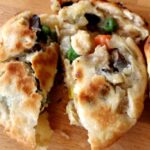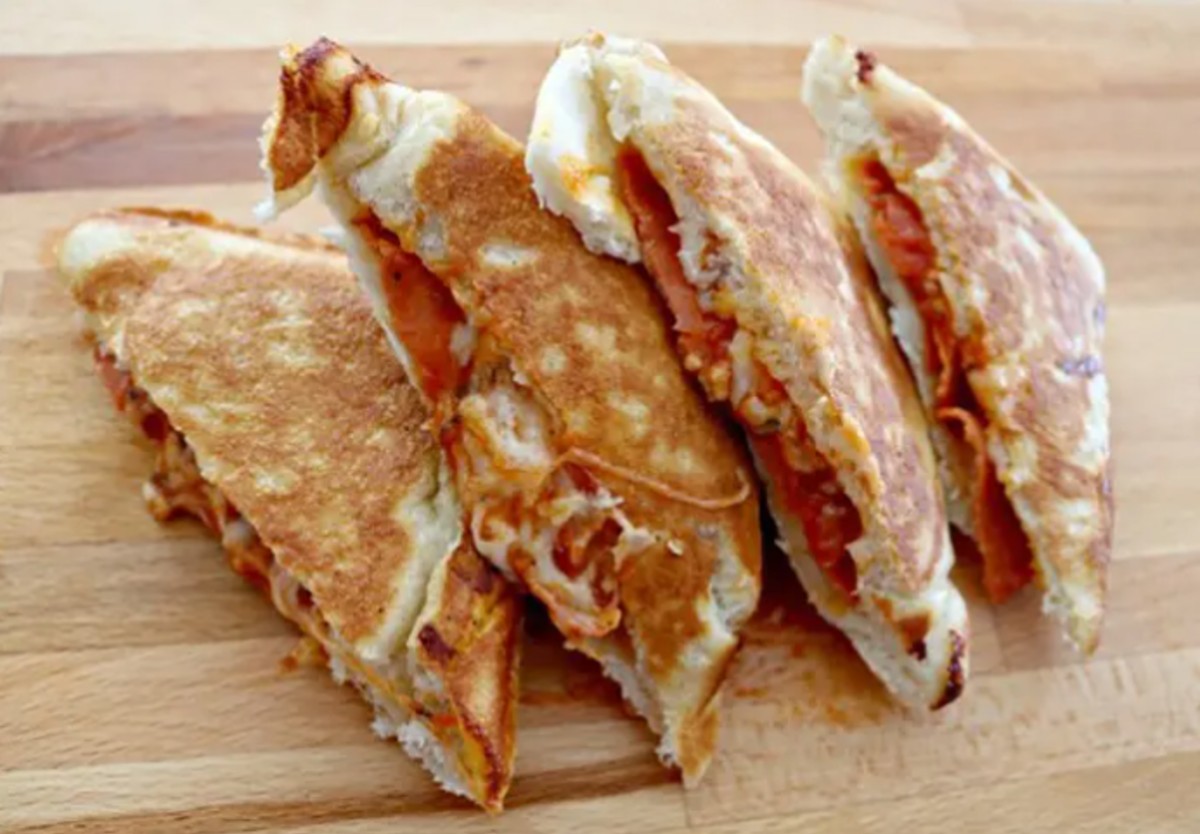 Pie Iron Pizzas
When I was growing up, we had a sandwich maker that was kind of like an electric indoor pie iron. We used it to make grilled cheese and pizza pockets. So, of course, I couldn't put together a list of pie iron recipes without including one for pizza. Which is going to taste about a million times better when it's woodfired and not electrically toasted. (Sorry, Mom!)
Check out this recipe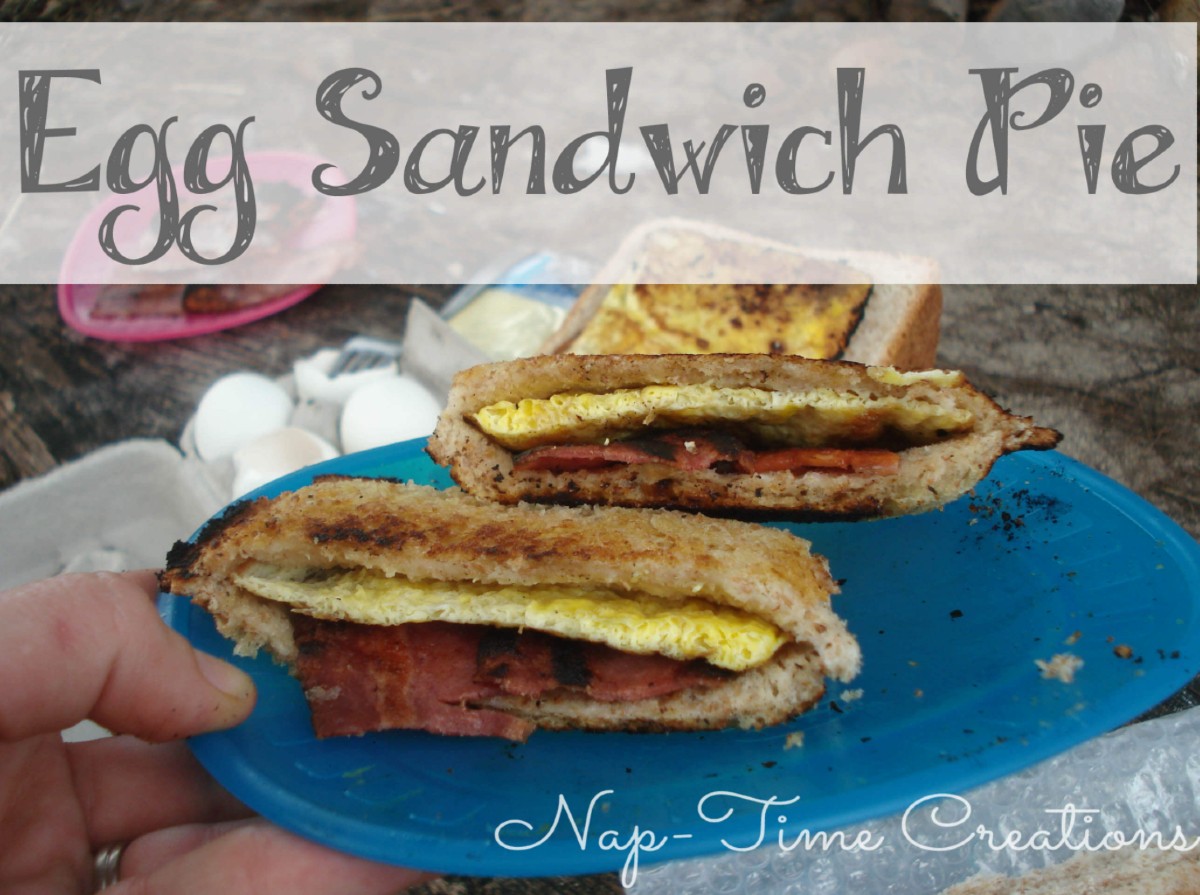 Egg Sandwich Pie
The pie iron is not just for lunch and dinner—you can make breakfast in it, too! Behold the egg sandwich pie. You can cook everything from the bacon to the eggs to the actual sandwich in your pie irons. It's like a one pot meal, but over your campfire.
Check out this recipe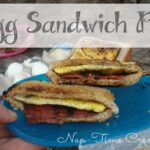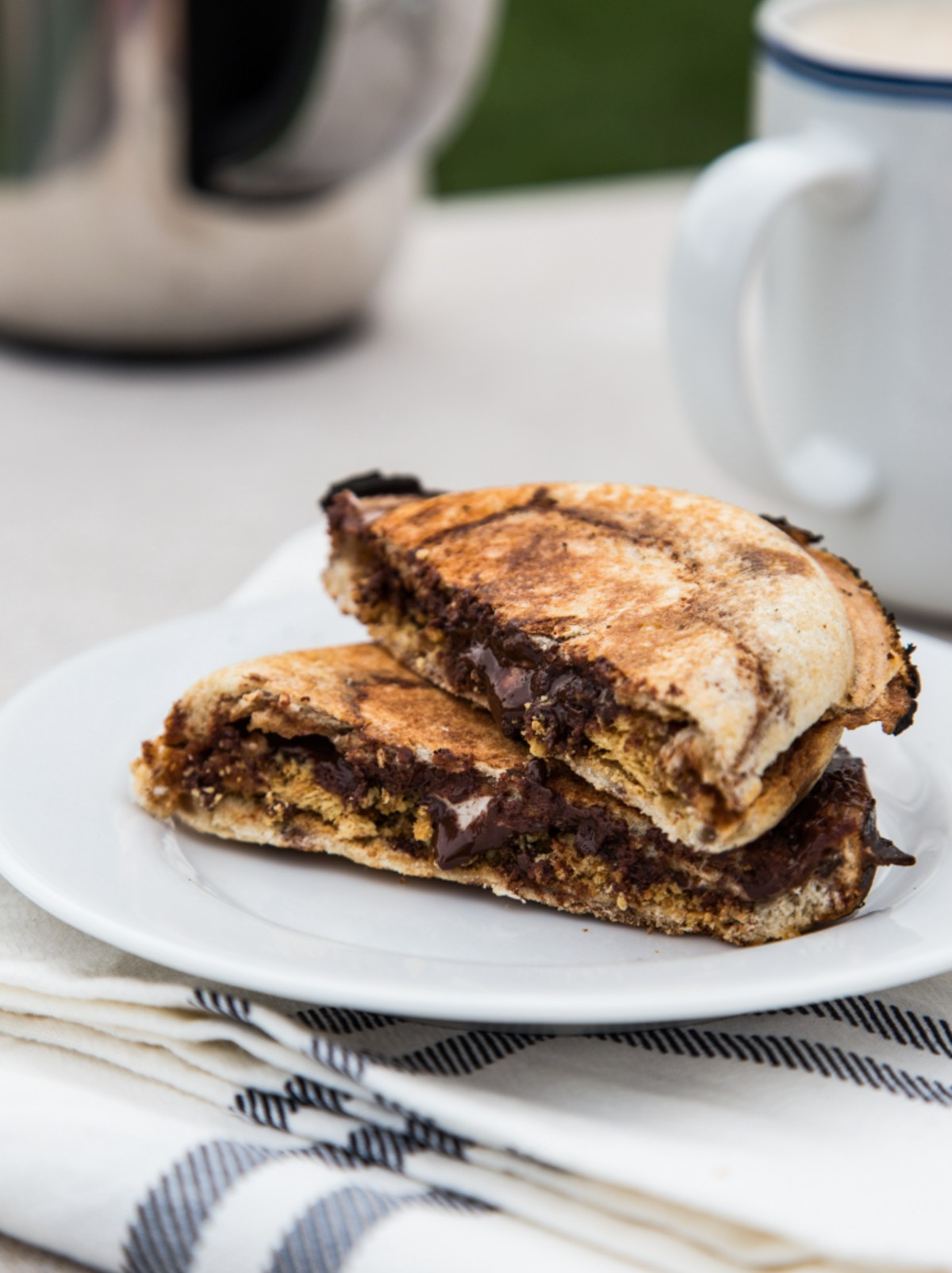 S'Mores Pudgy Pies
For some reason I don't know, pie iron foods are also called "pudgies." Because you know that the pudgy in this recipe has nothing to do with the ingredients. At. All. Anyway, we've moved into the dessert function of the pie iron because that's really what we all came for. If you're not into the messiness of s'mores, try them in a tidy pocket!
Check out this recipe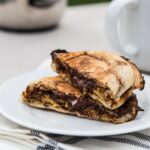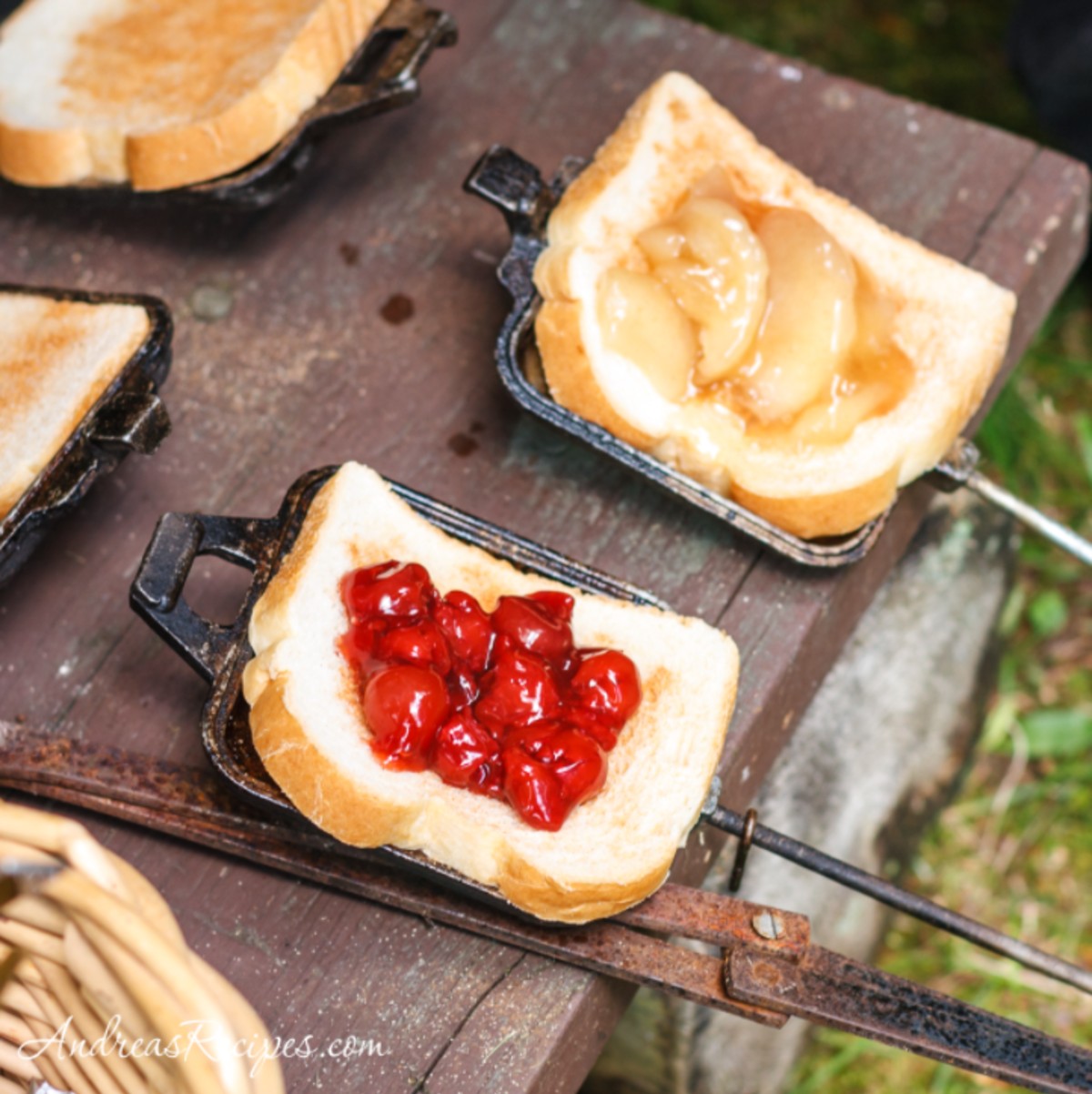 Campfire Pies
And finally, we're here. The most classic of all pie iron foods: the campfire pie. White bread filled with cinnamon-sugar and fruit. Need I say more?
Check out this recipe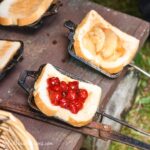 Did you camp out when you were younger? How about now? What are your favorite pie iron recipes? Share your camping memories and your pie iron recipes with us in the comments!