Eek! Did you *almost* forget Mother's Day? Do you need a FAST Mother's Day Gift?
Never fear, Amazon Prime is here!
In honor of Mother's Day I've rounded up a collection of favorite gifts at various price points that many moms will surely love. Whether young or old, in the trenches of diapers or embracing an empty nest, one of these Amazon finds will surely be a perfect fit for the mom on your shopping list.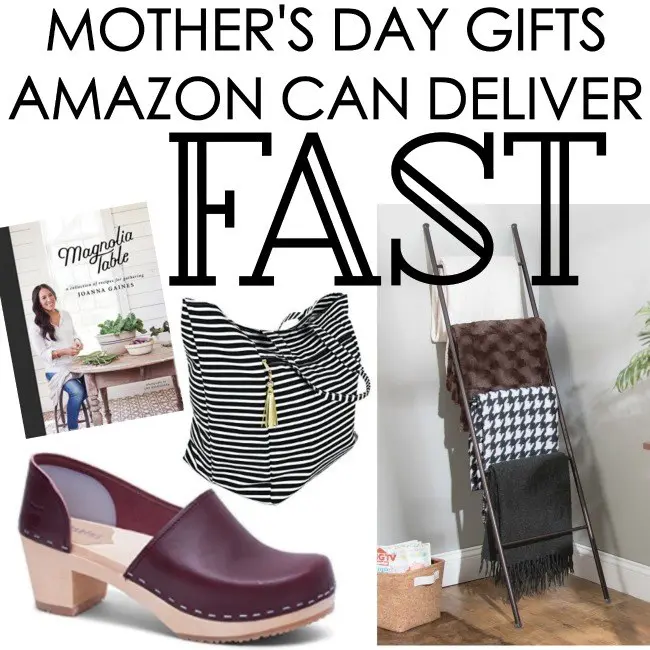 Magnolia Table: A Collection of Recipes for Gatherings — Because every mama loves Joanna and this cookbook is guaranteed to be both beautiful and useful. Magnolia Table is infused with Joanna Gaines' warmth and passion for all things family, prepared and served straight from the heart of her home, with recipes inspired by dozens of Gaines family favorites and classic comfort selections from the couple's new Waco restaurant, Magnolia Table.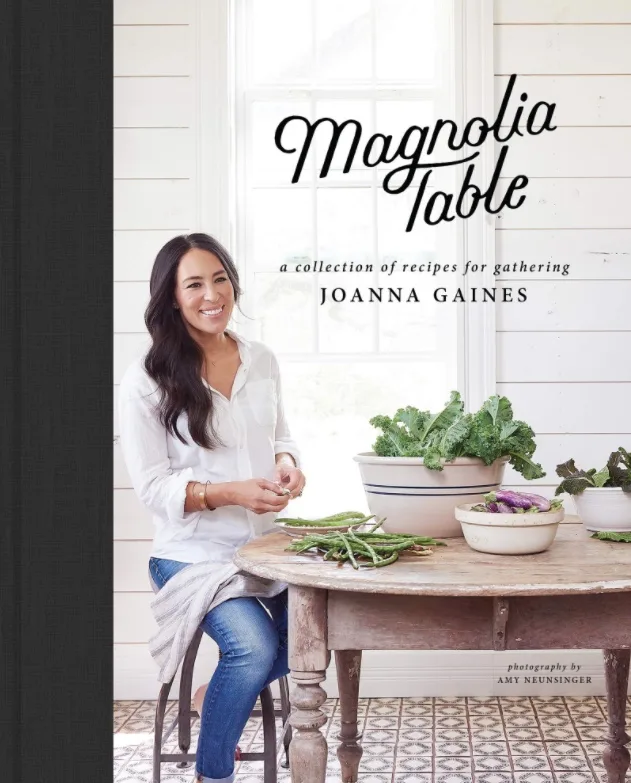 Sandgrens Swedish Clogs — Such stylish, but sturdy shoes! And great color options too. Wood sole. Comfortable wooden clogs made of natural materials. All the clogs are crafted by hand in their factory in Sweden. This color is VEGETABLE TANNED leather – a leather where natural materials such as tree bark and plant extracts are used during the tanning process, making this the purest form of tanned leather.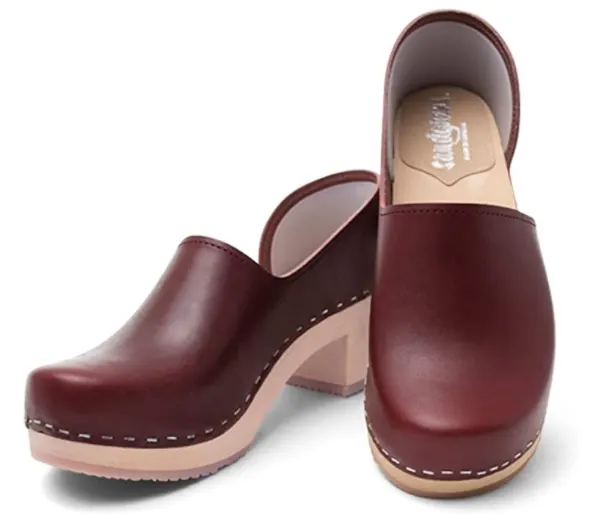 Geode Bookends — Pair with an inspirational book or interesting novel. Made from Natural agate stone .Dyed Blue color .The face of each bookend has been polished smooth .and back retains the natural rough crust of agate, concave and convex. Unique design: simple appearance, unique texture, beautiful and durable.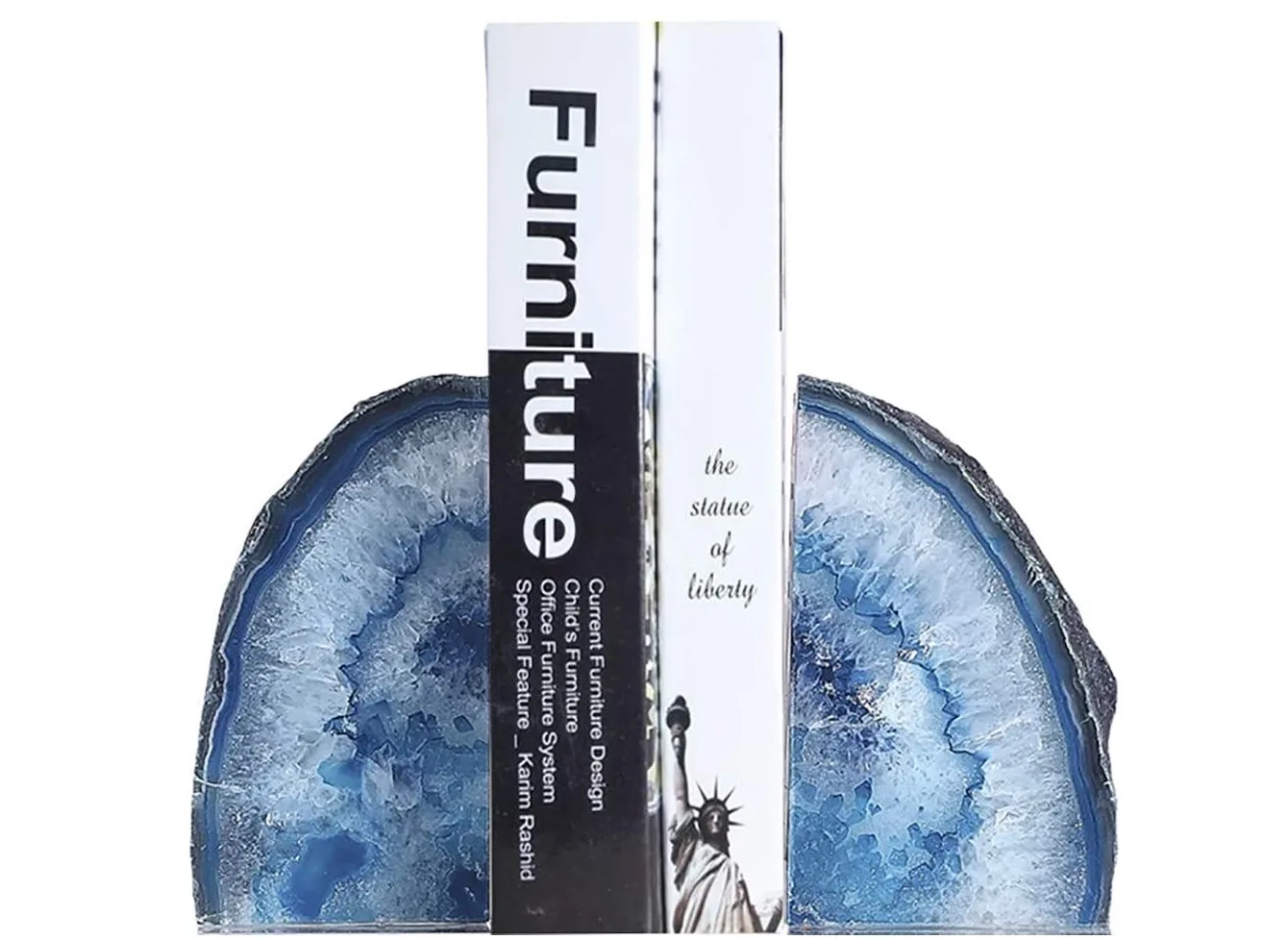 Blanket Ladder — Another great fast Mother's Day gift is this versatile home decor piece. This modern towel ladder is great for hanging towels, throws, blankets, newspapers, and magazines; Features 5 storage rungs to hang multiple items at once.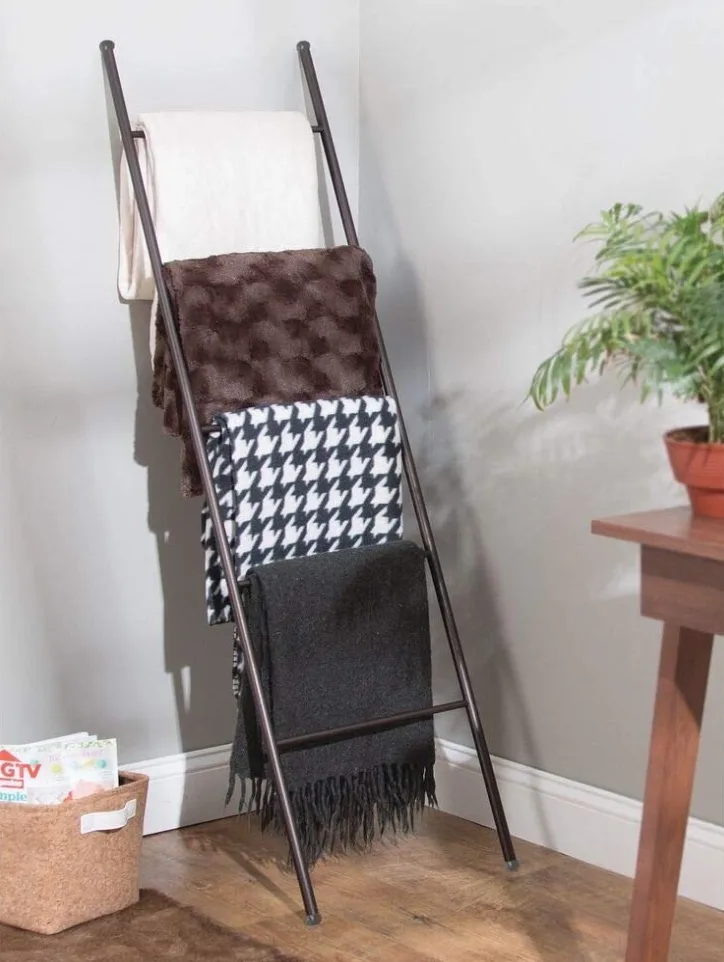 Kate Spade New York First Bloom Cluster Stud Earrings — Classic statement jewelry is always a win.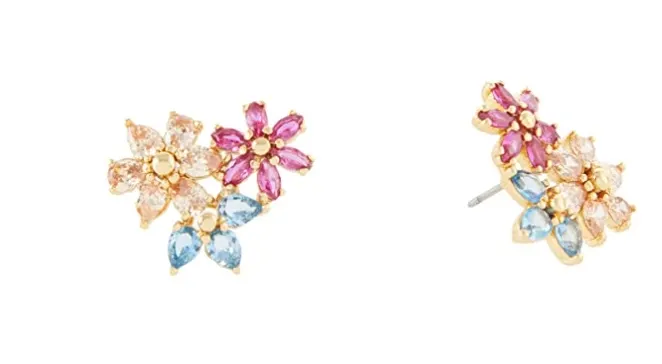 Prismacolor Handlettering Beginner's Kit — The perfect set to begin a new hobby!
Everything you need to try hand lettering: 2 pencils, 3 illustration markers, a dual ended art marker, an eraser and a tips/tricks pamphlet
Graphite pencils have a smooth laydown that's perfect for sketching designs
Illustration markers in three tip types for tracing over Pencil and adding details
Dual ended art marker in chisel/fine tip features rich ink to boldly fill letters and designs
Kneaded rubber eraser is great at erasing Pencil marks and molds to any shape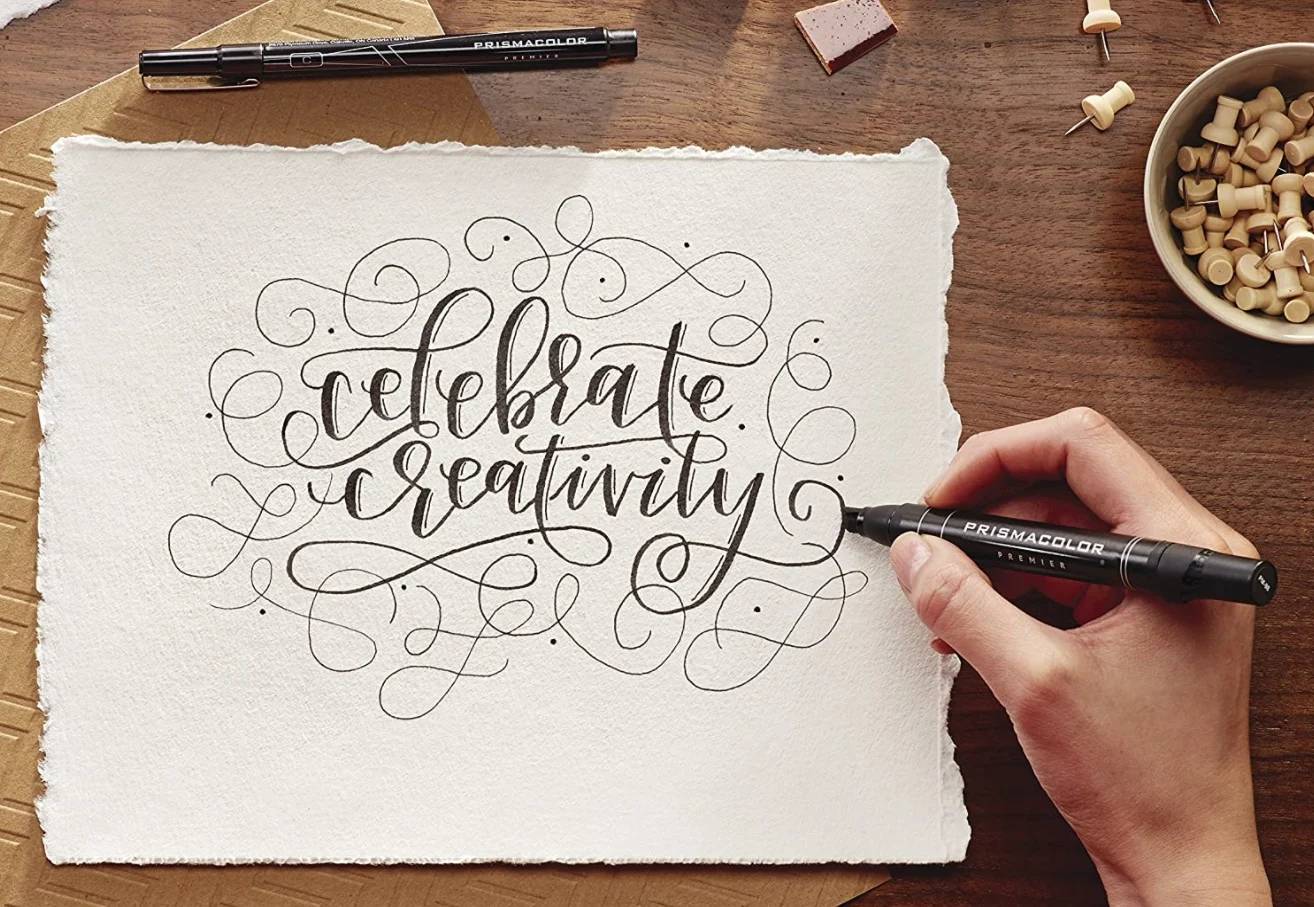 Instax Mini Polaroid Camera — In a world of fast photos, it's fun to just snap and capture a single one on occasion. I have one and love it!
Logan + Lenora Commuter — Machine Washable and Waterproof Work Bag Purse for Women, Laptop Tote Bag with Crossbody.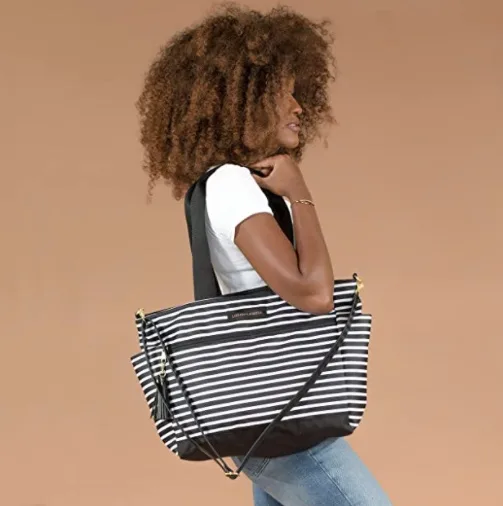 Why Motherhood Matters: An Invitation to Purposeful Parenting — I'm 90% done with this book and it's wonderful! Author September McCarthy writes from 25 years of parenting experience and she has so much wisdom to share.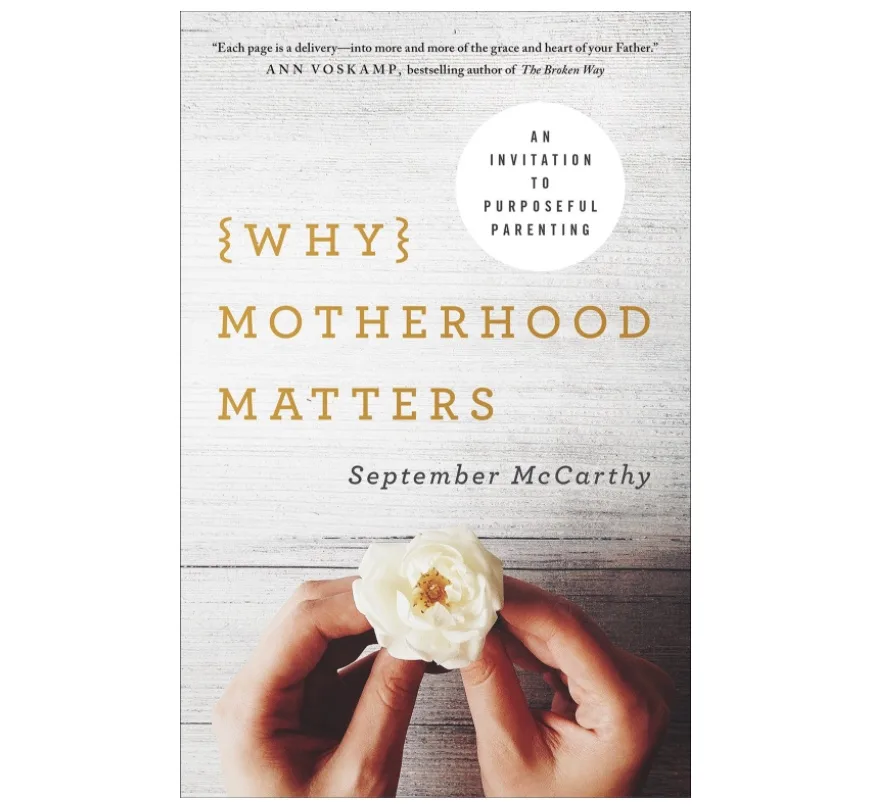 Floral Spring Scarf — Gorgeous prints and great reviews.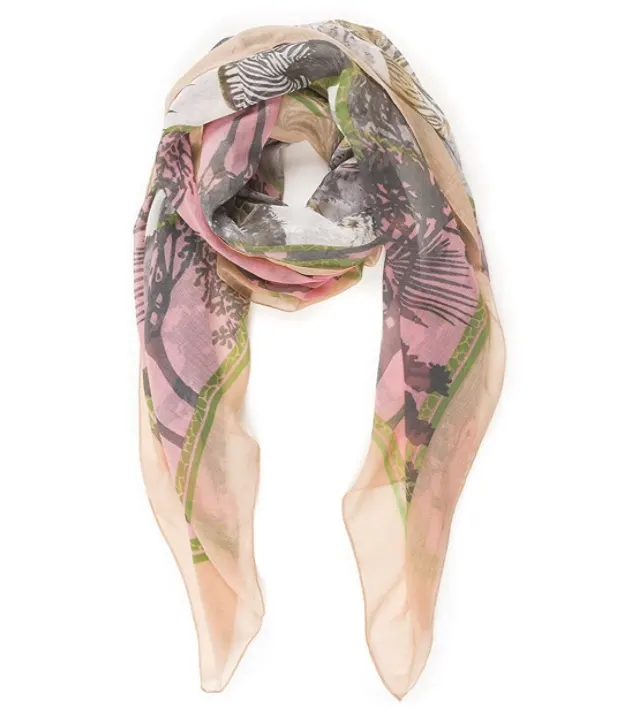 Roland Truffle Oil — It's small, but AMAZING! If you're buying for a foodie, don't pass this up.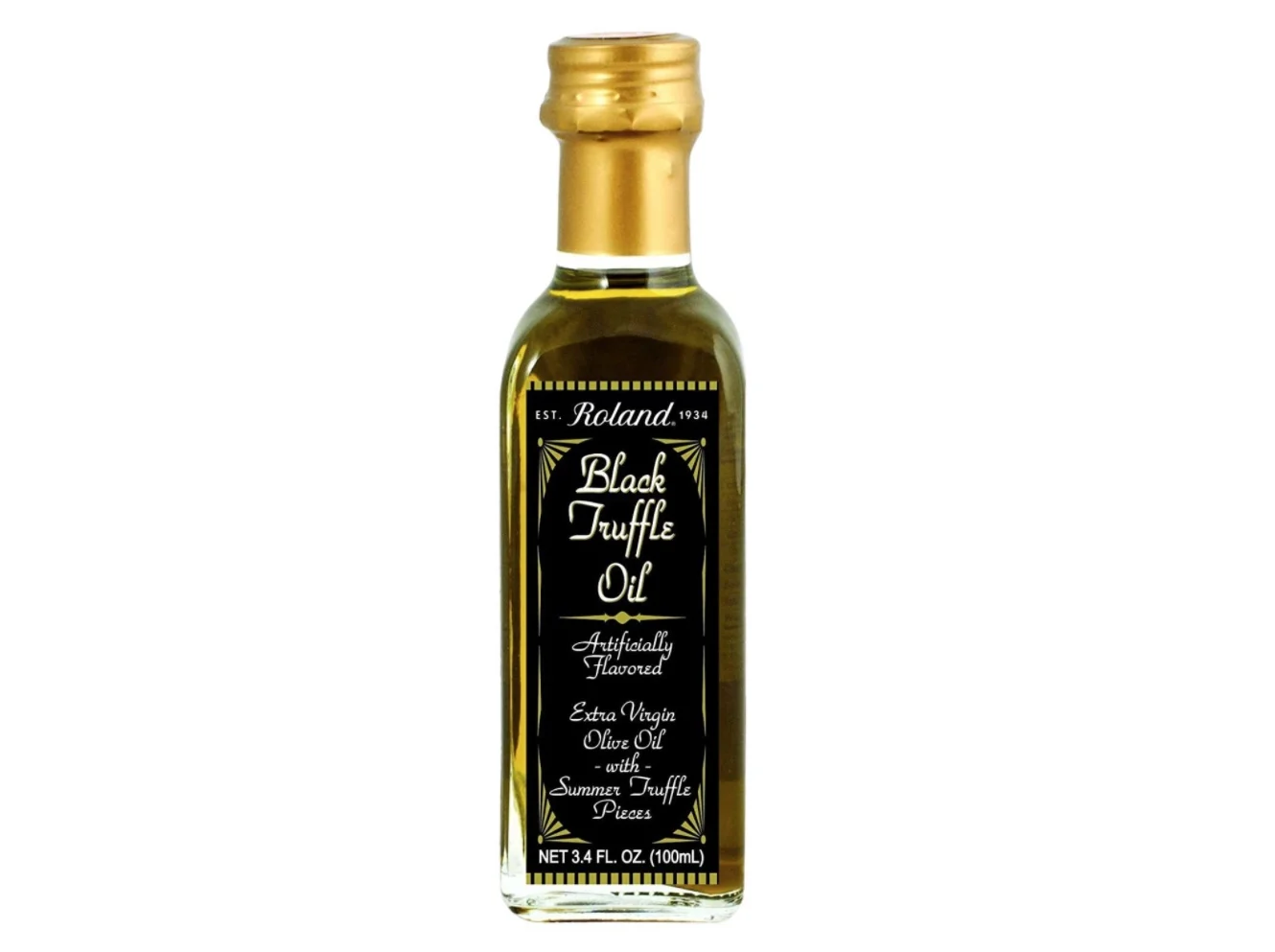 We hope this list gave you some good ideas for a fast Mother's Day Gift for your mom! Remember that Mother's Day is this weekend so get shopping!
*This article may contain affiliate links.
MORE MOTHER'S DAY GIFT IDEAS
Personalized Gifts for Mom