Father's Day Gifts for Dads With Beards
It's time to start thinking about Father's Day! Are you going the homemade route, outdoor adventures or something that lines up with your husband's or father's favorite hobby?
Or, what about letting his personal style lead your gift giving? If the father in your life has a beard, I've got the gift guide for you!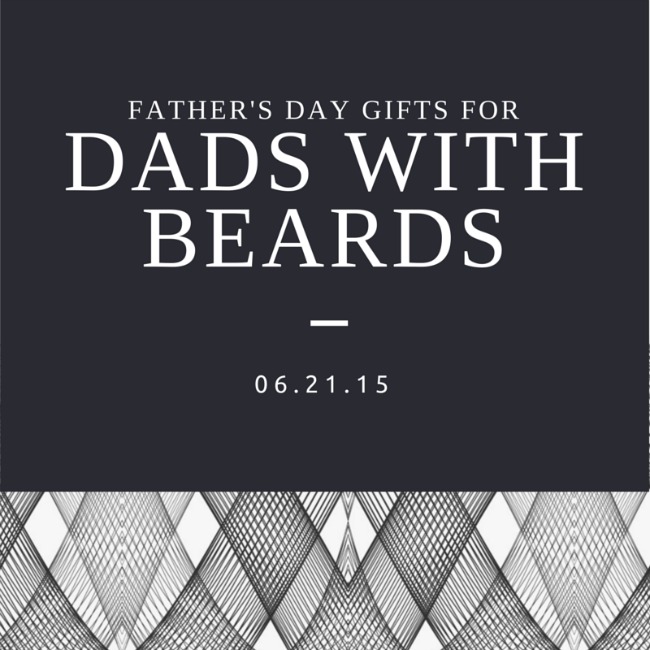 Beard Taming Appointment — First things first, with beards, sometimes they need professional help. Schedule the dad in your life a hair appointment of his own … a special one focused on his beard! Or, direct him here to spruce up his own facial hair before gifting some of these fabulous products.
Organic Vegan Beard Balm from No End Naturals — You can pronounce all the ingredients in this balm and it's full of manly scents too!
Fear the Beard Tee — Oh my goodness, this has got to be the best man tee out there!
Dad's Beard Comb — Chic and functional. Total win.
Beard Mug — I love funny mugs and I can totally see this one sitting on your beard man's desk.
Man Card — Pair this fun gift with your father's favorite 6 pack of brew!
No Shave Life Tee — Another tee that sings the praises of bearded men.
Beard Props — I love taking father kiddo pics on Father's Day and these could be the perfect addition.