Winter makes me think of comfort food. Carby, creamy, comfort food. But I'm also kind of lazy about cooking. Enter soup! Soup is great. It's usually pretty easy to prepare, and soup recipes tend to make a vat of soup that is way more than my family of three can eat in one meal. You know what that means: plenty of leftovers to provide delicious comfort food all week long. Check out these mouthwatering soup recipes!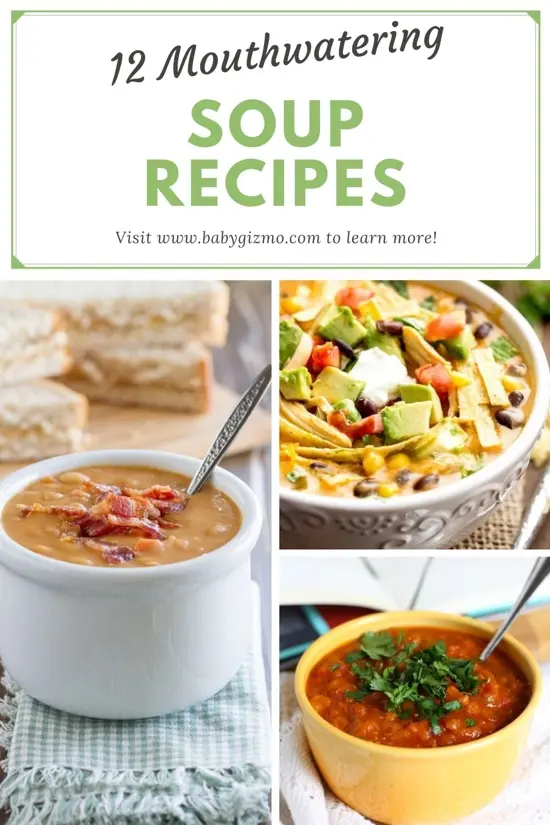 Lasagna Soup
I was sold on this soup recipes when I read "the ooey gooey cheesy concoction at the bottom of the bowl is YUM!" I mean, seriously—what else is there to say?
Check out this recipe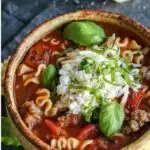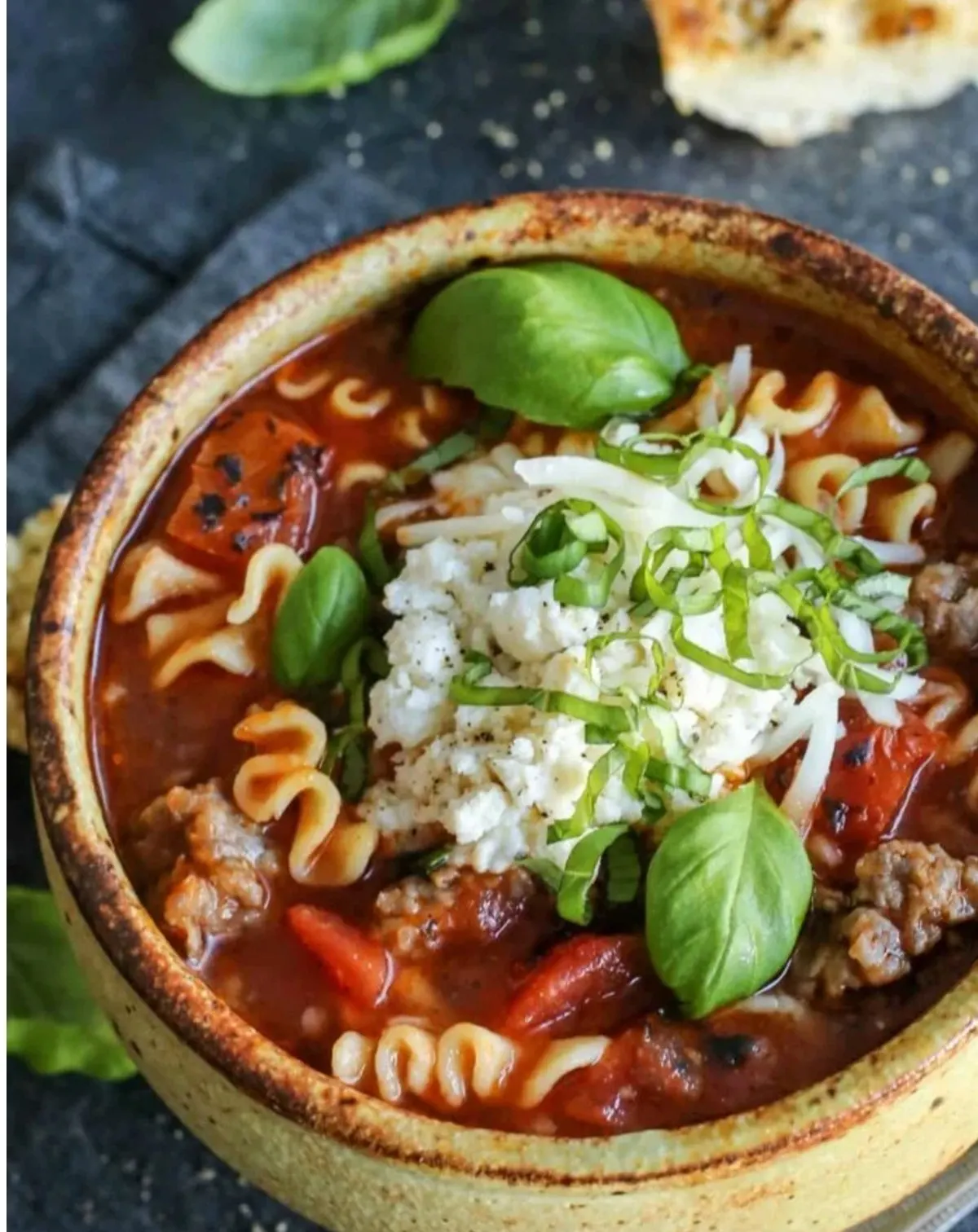 Lasagna Soup
Ribollita
This is a vegetable soup recipe, and while I haven't checked out the nutrition information (ignorance is bliss!), I have to imagine that anything with a pound of kale in it is probably pretty good for you. I've always been afraid of leafy greens in soups because they get all slimy. However, I recently had an amazing chicken soup that had sweet potatoes and kale in it and it was amazing! Plus, the kale pieces were so small I didn't even notice them; now I know how to incorporate leafy greens into my own soups!
Check out this recipe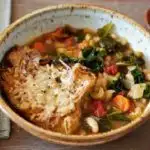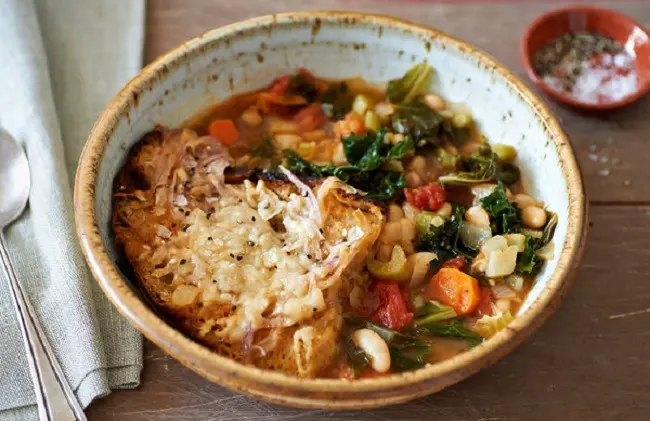 Ribollita
Cheesy Ham Chowder
I have no idea what part of this recipe makes it a chowder. To be honest, I don't really care either, because it's absolutely delicious. This soup is kind of like a scrumptious twist on mac and cheese, or a more well-rounded cheesy potato soup. It's goes amazingly well with King's Hawaiian rolls or soft pretzel bread on the side. (My favorite meals have no visible vegetables. My weekly menus look like there's a toddler in charge of the kitchen.)
Check out this recipe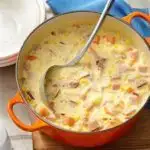 Cheesy Ham Chowder
crock pot chickpea, butternut squash and red lentil stew
A couple years ago, our favorite Lebanese restaurant shared their hummus recipe (so yum!). Since then, my husband prefers to make our hummus in-house, so we usually have chickpeas (aka garbanzo beans) hanging out in the pantry. I was so excited to find another use for all those beans! Imagine this served with some warm, pillowy naan.
Check out this recipe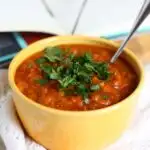 Chickpea, Butternut Squash, and Red Lentil Stew
Chicken Fajita Soup
I love Tex-Mex, and our new town is…um…not rich with Tex-Mex joints, so I've been at a loss since we moved. I came across this recipe and—bam!—problem solved! I've mentioned my love of avocados before, so you know I'm all set with this soup. This is one of our favorite soup recipes.
Check out this recipe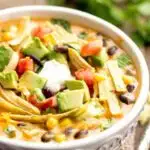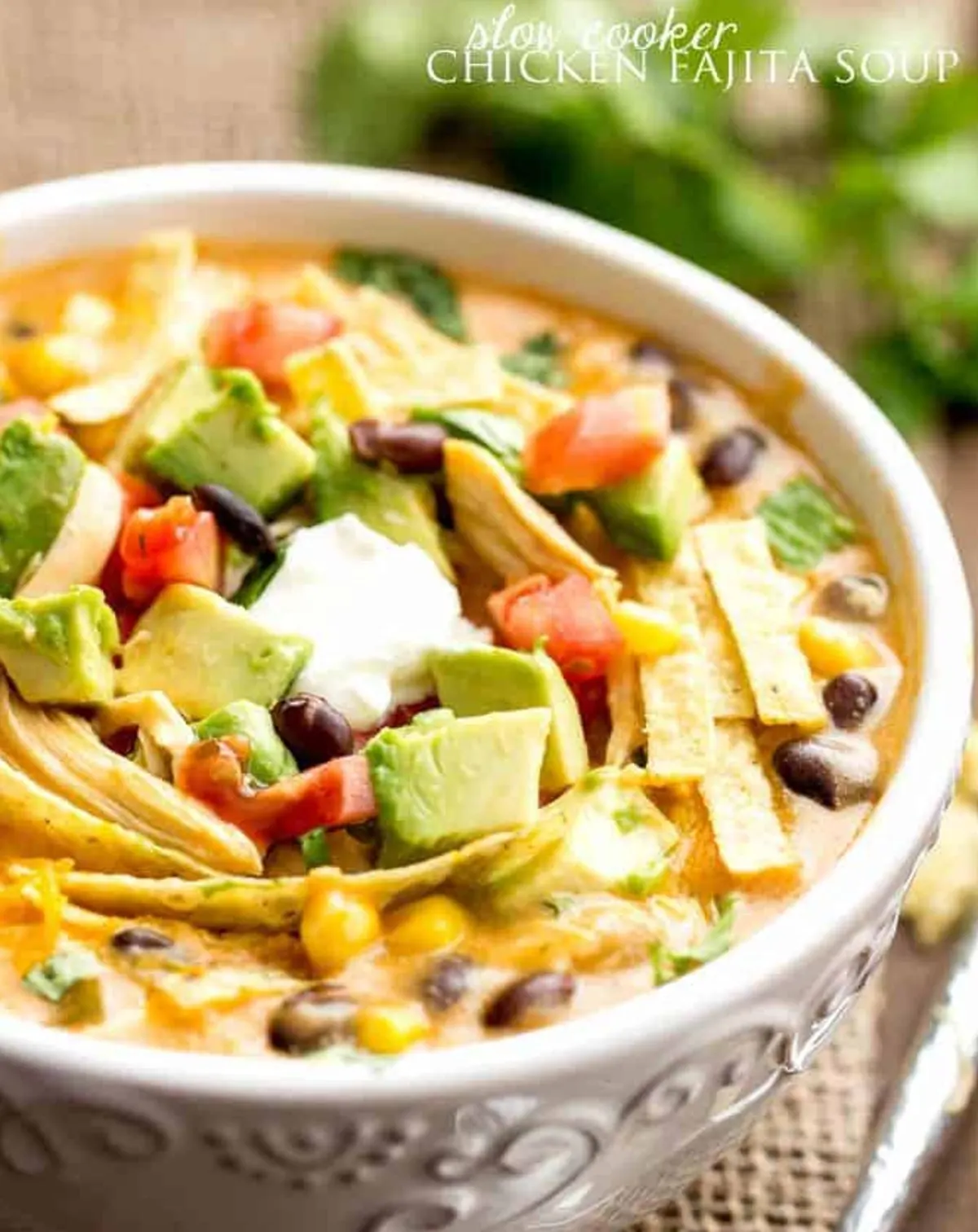 Slow Cooker Chicken Fajita Soup
Chipotle Chicken and Pumpkin Soup
While we're talking about Mexican-ish soups, check out this one flavored with chipotle and adobo. It's a little spicier than the Chicken Fajita soup—or not, since you can leave the peppers out if you want.
Check out this recipe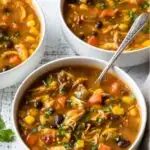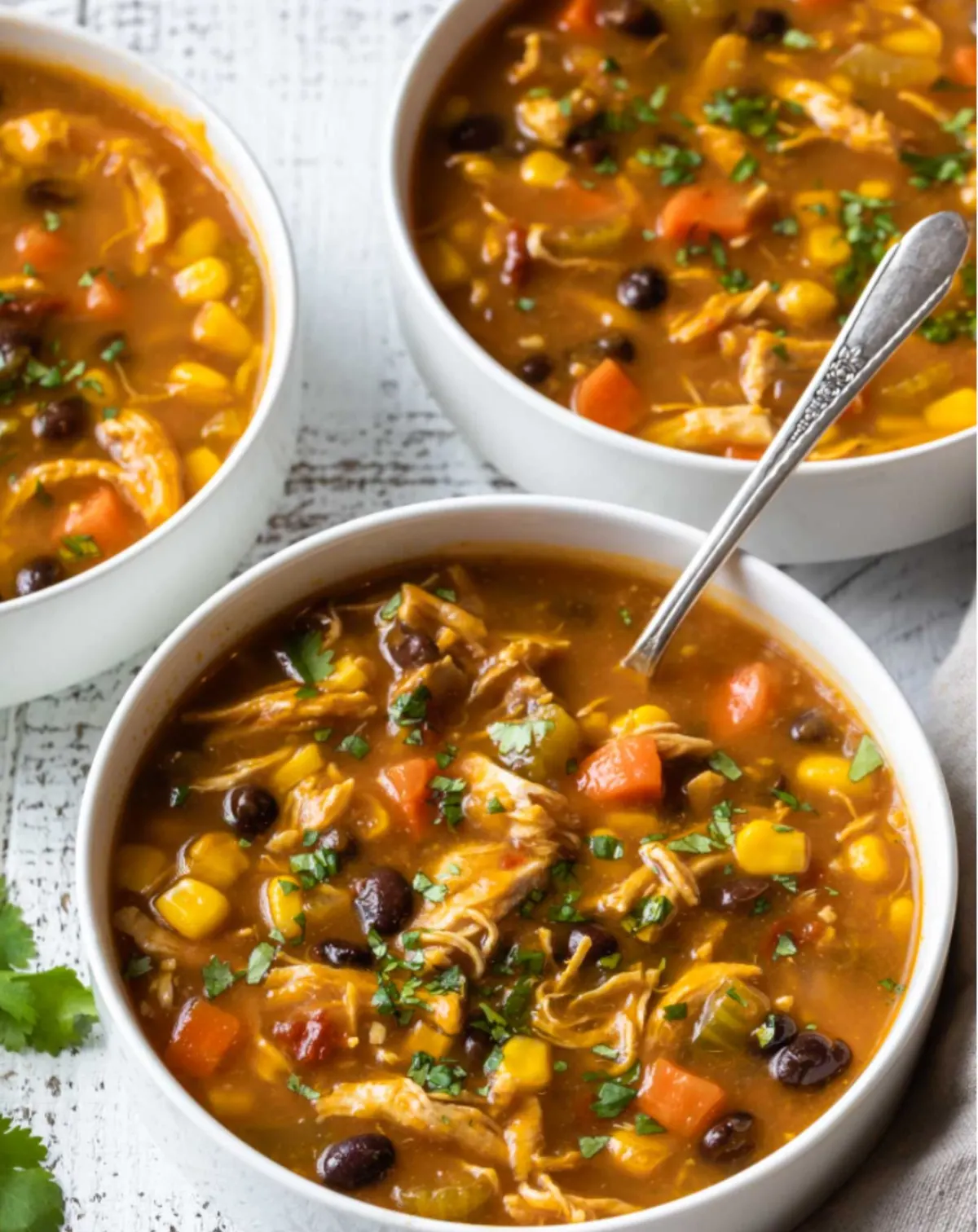 Chipotle Chicken and Pumpkin Soup
Creamy Roasted Mushroom and Brie Soup
Here's another option for a meatless meal! The Brie also makes this creamy soup a sophisticated dish that's suitable for guests.
Check out this recipe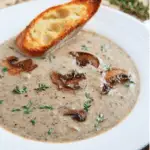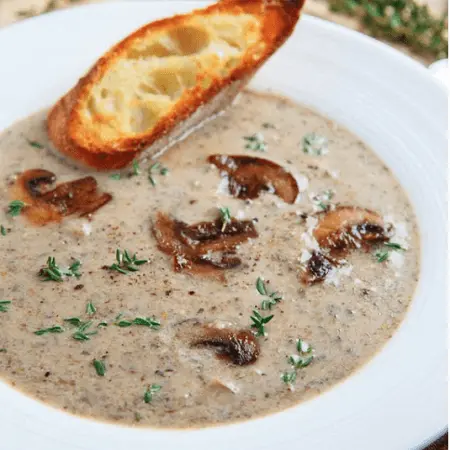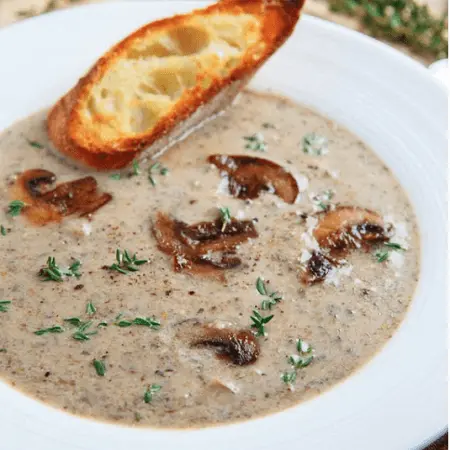 Creamy Roasted Mushroom and Brie Soup
Homemade Bean and Bacon Soup
I love Campbell's Bean with Bacon soup. It tastes like childhood. Now that I'm grown up, though, I've learned that condensed soup isn't the healthiest choice I could make. I was thrilled to find this recipe so I can make a not-quite-guilt-free-but-certainly-better-for-me version of this childhood favorite.
Check out this recipe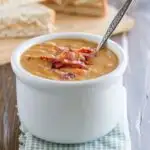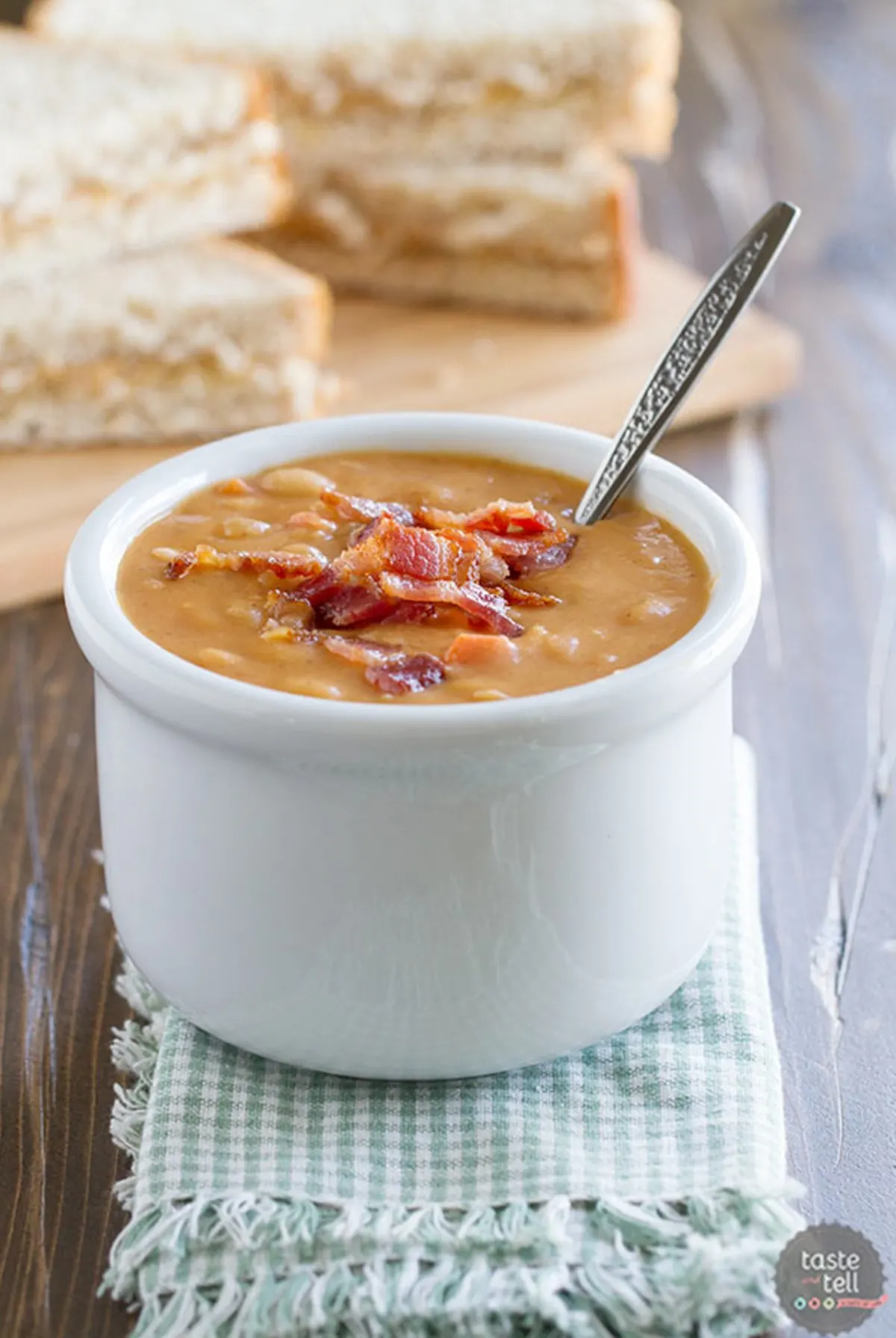 Homemade Bean and Bacon Soup
Vegetarian Quinoa Chili
Is chili a soup? I don't know, but this chili soup recipe is delicious, so I'm going to share it with you anyway. If you want to make it for a family of omnivores, add some shredded chicken, browned ground beef, or cooked ground turkey.
Check out this recipe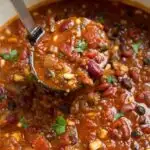 Vegetarian Quinoa Chili
So, there you go. With ten soup recipes, you now have more than enough to prepare at least one comforting soup a week from now until the end of winter—no matter when the groundhog predicts the season will end.