I feel like Halloween is one of those holidays that you get to experience all over again once you have kids. Once I was too old for trick-or-treating I kind of forgot about Halloween. Then my son was born and it's like it became my favorite holiday all over again.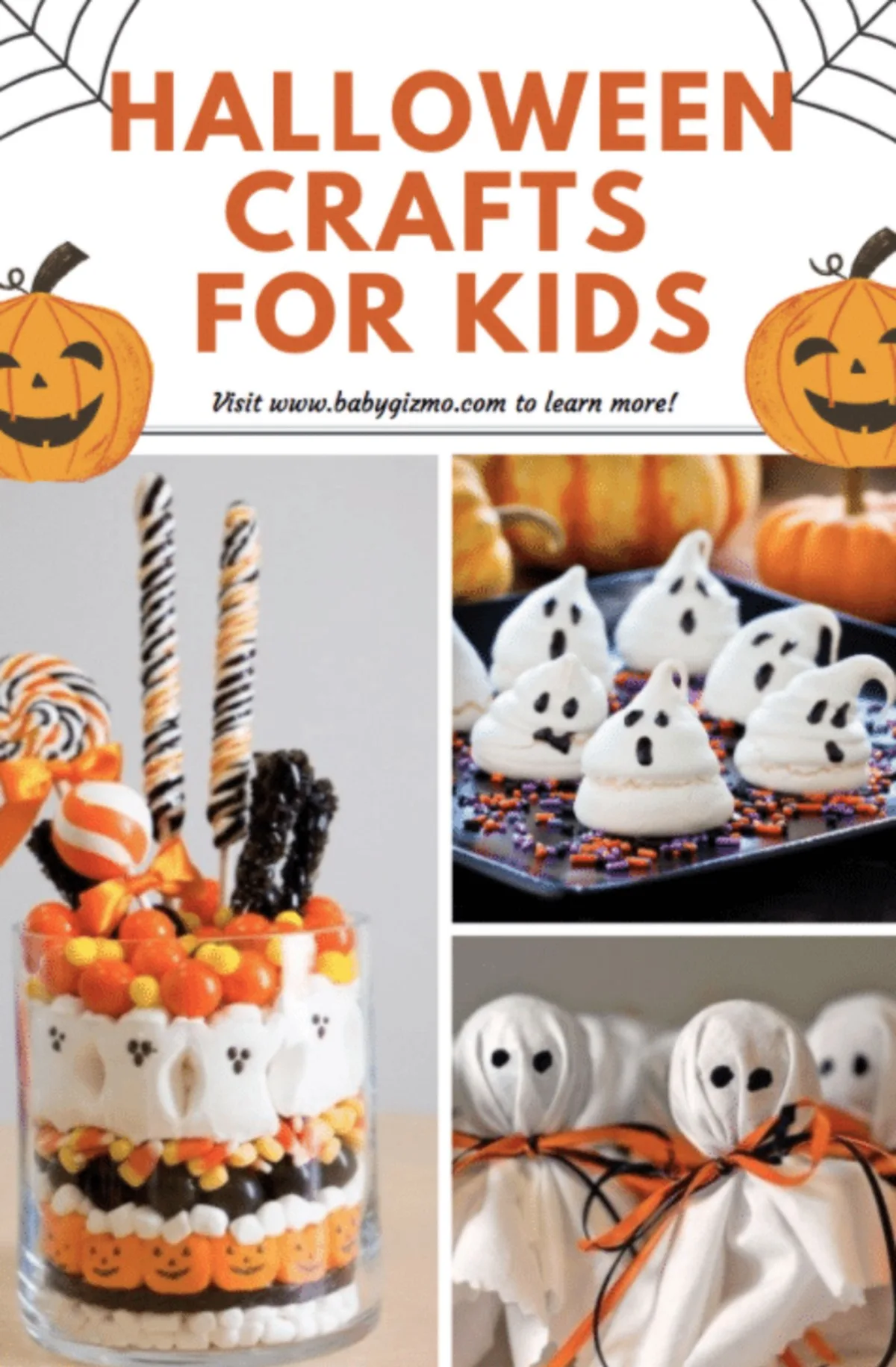 This will be my sons third Halloween and I am so excited. He's old enough to know all about candy and I can't wait to dress him up and take him all over town. In the meantime, I'm dreaming of Halloween crafts and candy and checking Pinterest daily like a crazy person to find new ideas of spreading the festivities all over my house.
With all that being said, today I am sharing 15 Halloween crafts for kids. I am so excited to try some of these with my son and I hope you will try some with your kids too!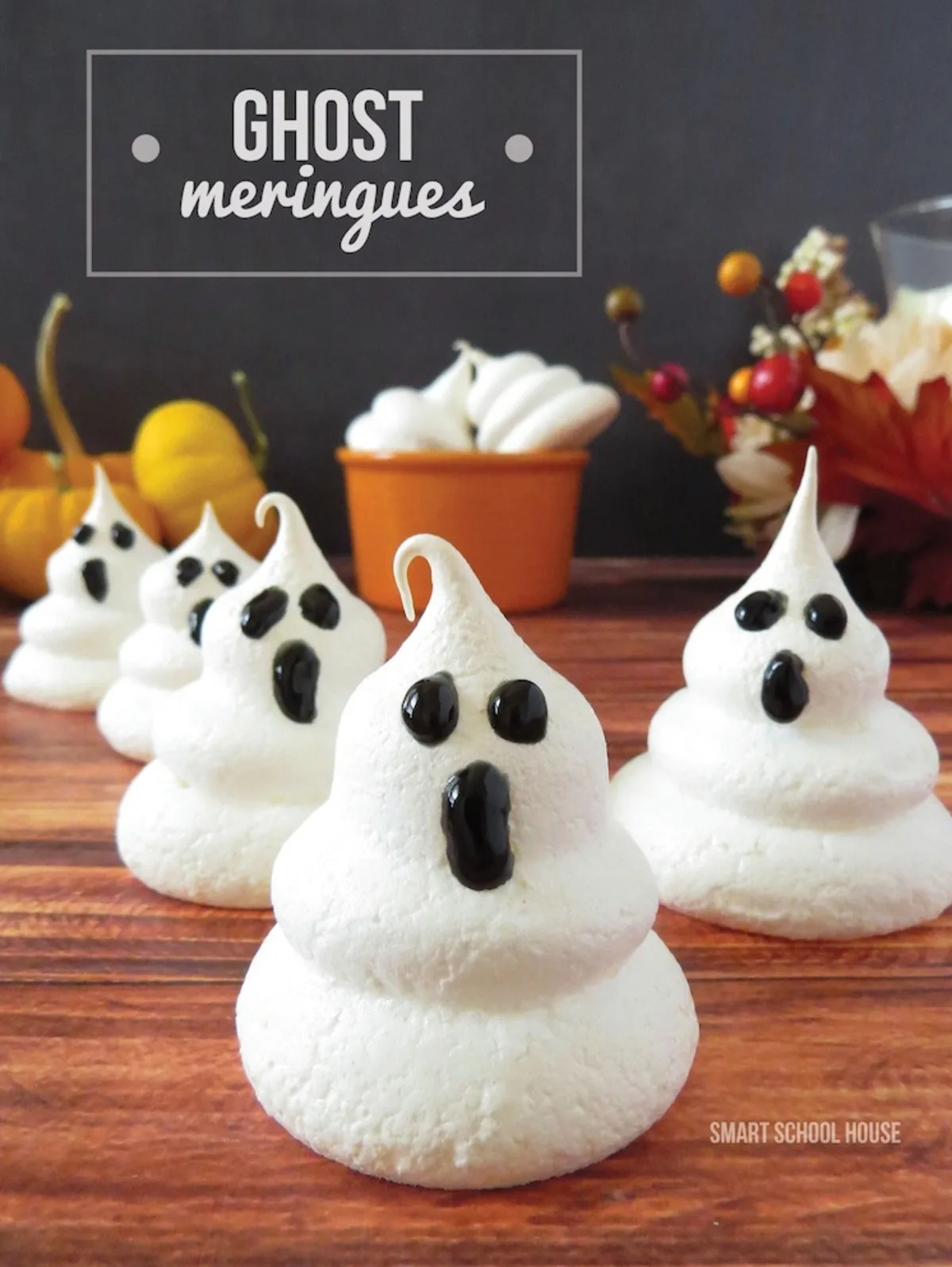 Ghost Meringues Cookies
These adorable Halloween cookies from Smart School House are spooky and adorable.
Check out this recipe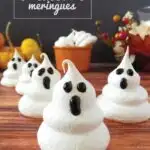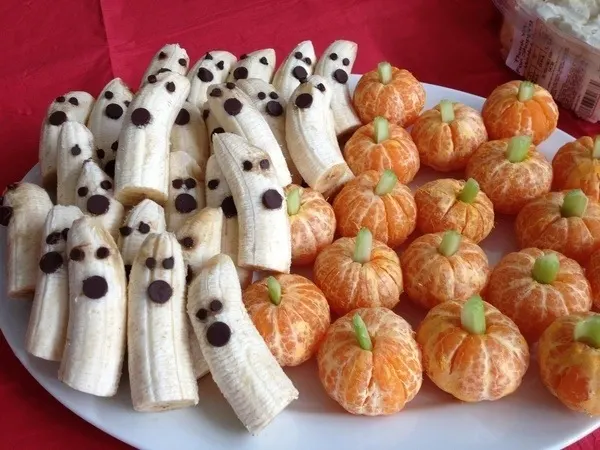 Healthy Halloween Snack. I am in love with his crafty food idea from Pinterest. It's one of the cutest things I've ever seen.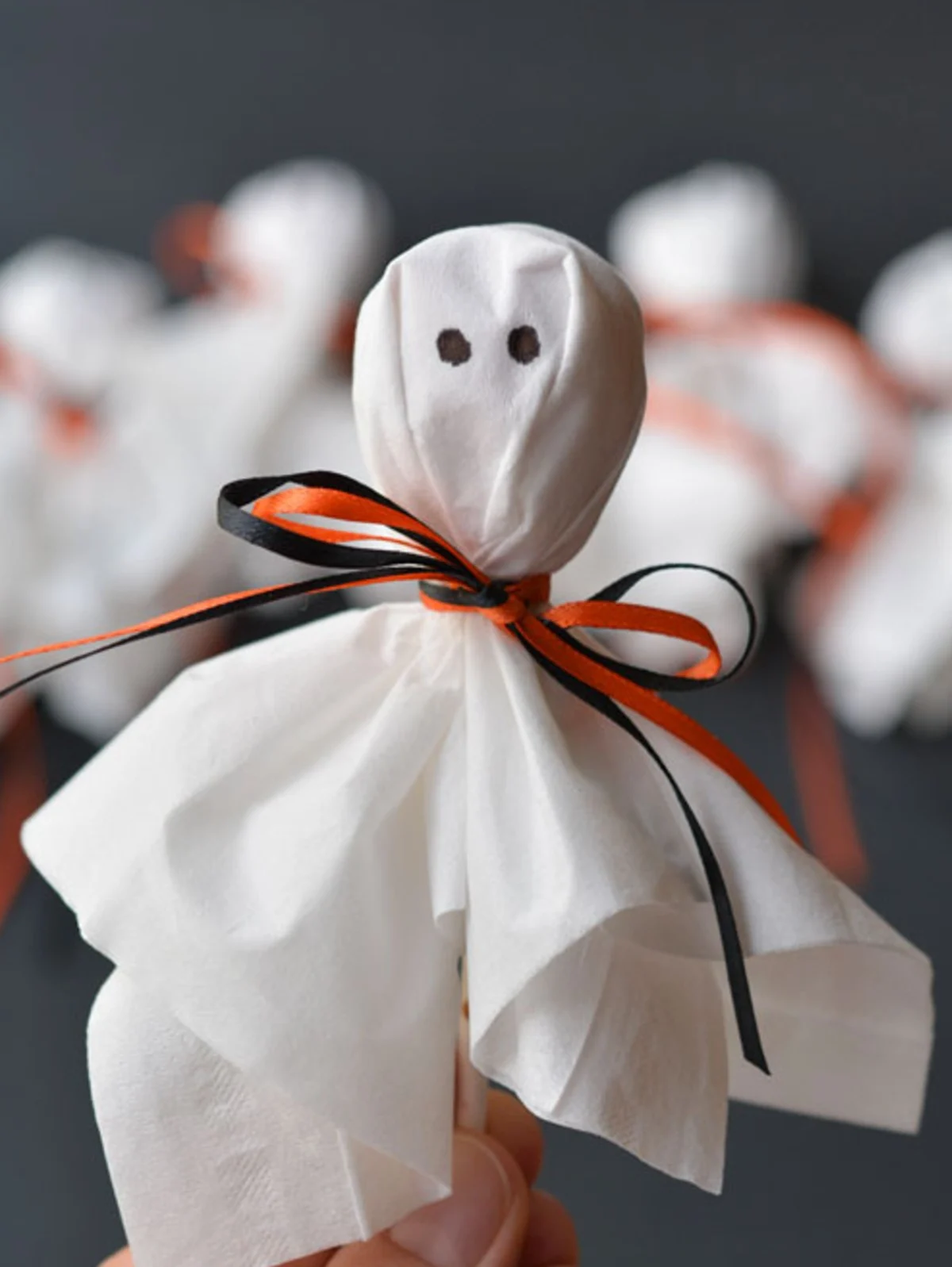 Tootsie Pop Ghosts
These lolly pop ghosts are super easy to make! And it helps that you don't need any fancy materials. If you don't have the mini elastics, no problem! It will still work if you tie something around the neck.
Check out this recipe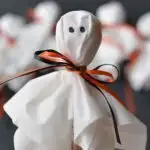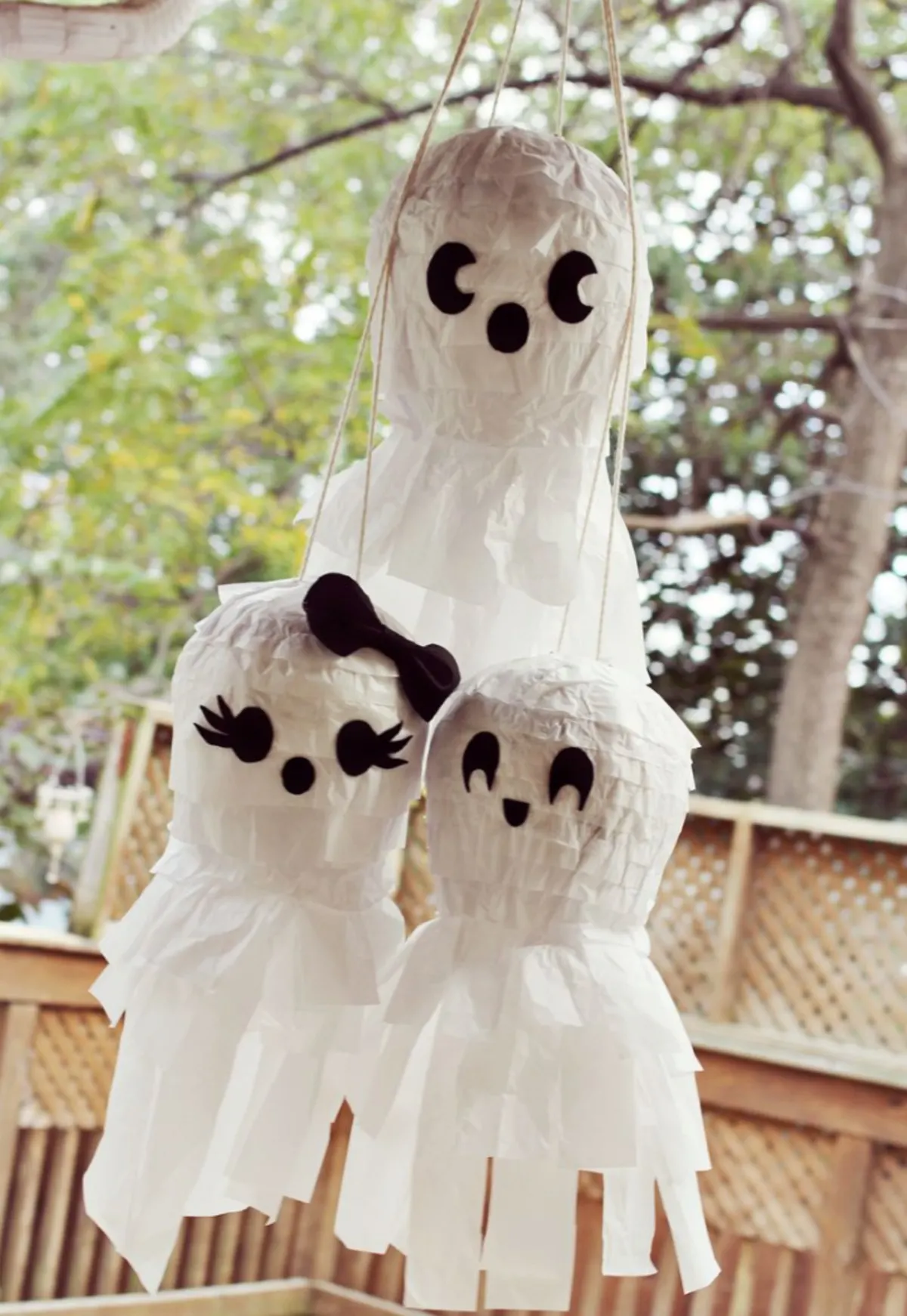 Ghost Family Piñata. The girls at A Beautiful Mess have created the cutest family of ghosts into a piñata perfect for your kids and Halloween parties.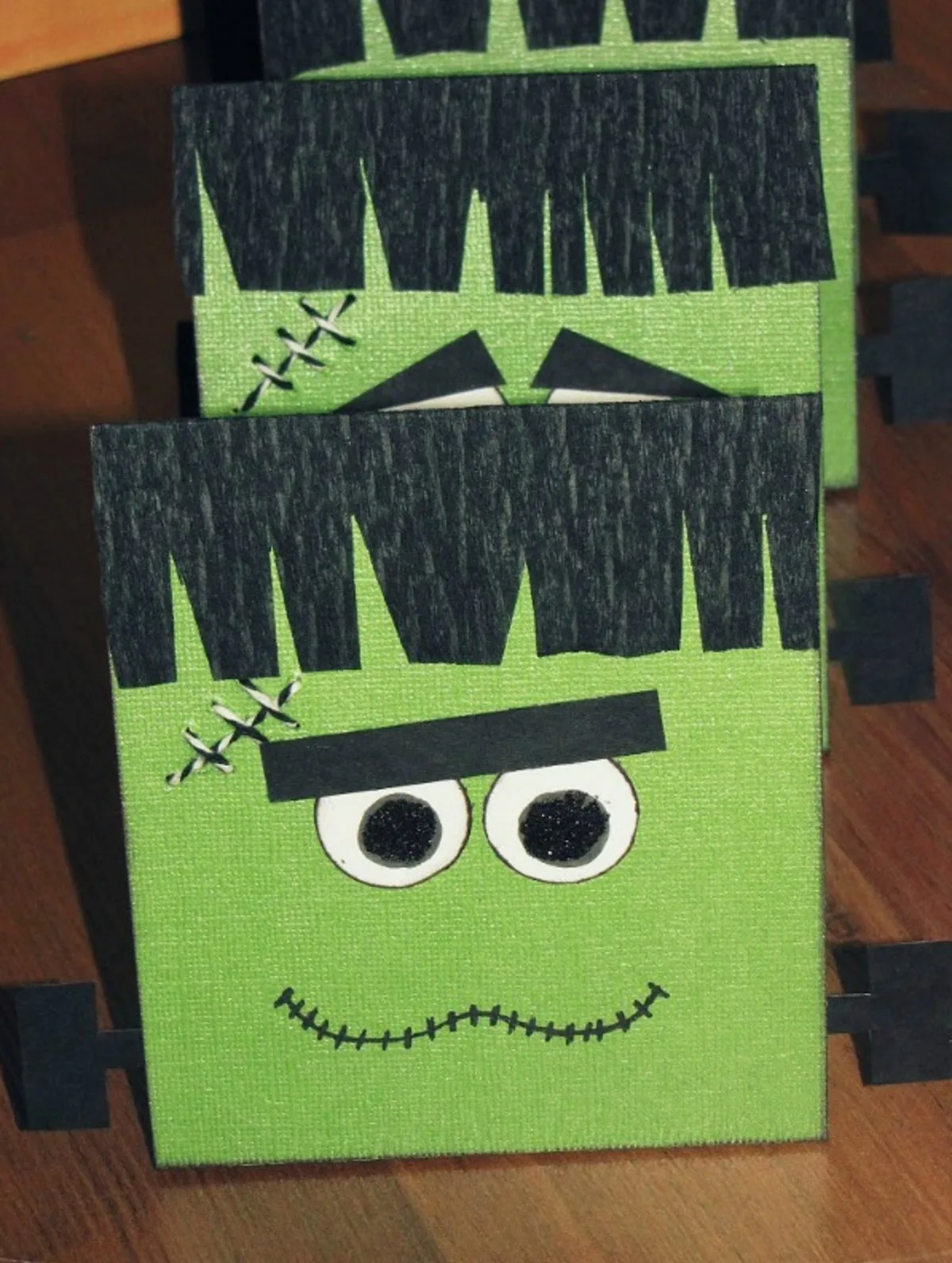 Frankenstein Treat Bags – These would be great for a Halloween party too or just a fun Halloween treat for your favorite little goblins.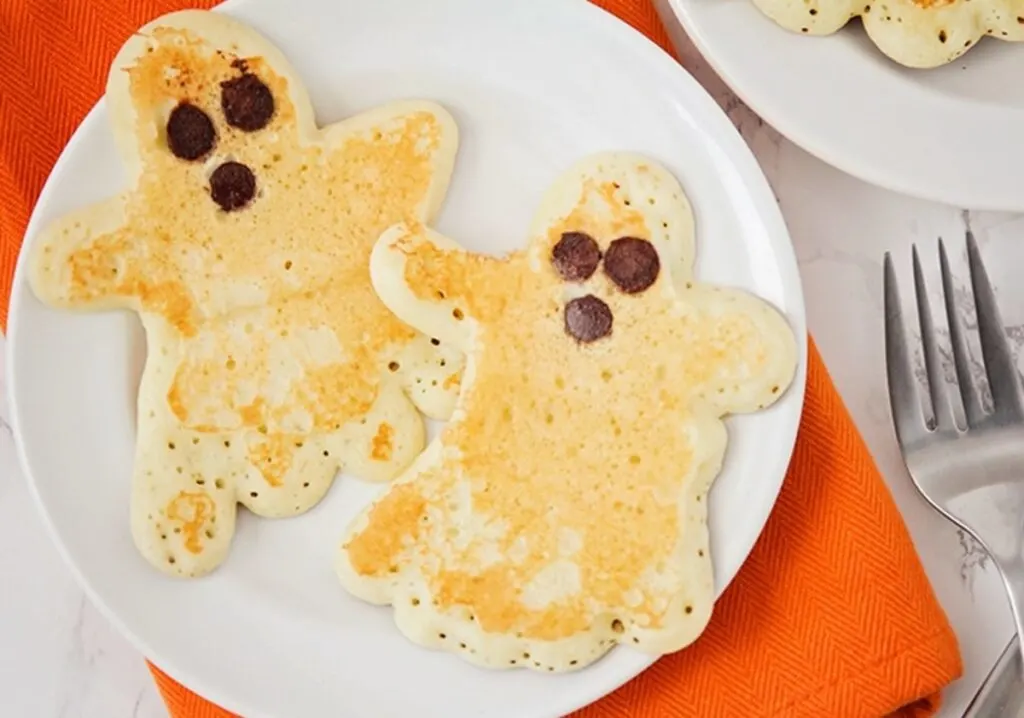 Halloween Ghost Pancakes
Skip the cold cereal and start your Halloween breakfast off right with these darling Ghost Pancakes!
Check out this recipe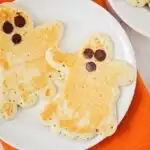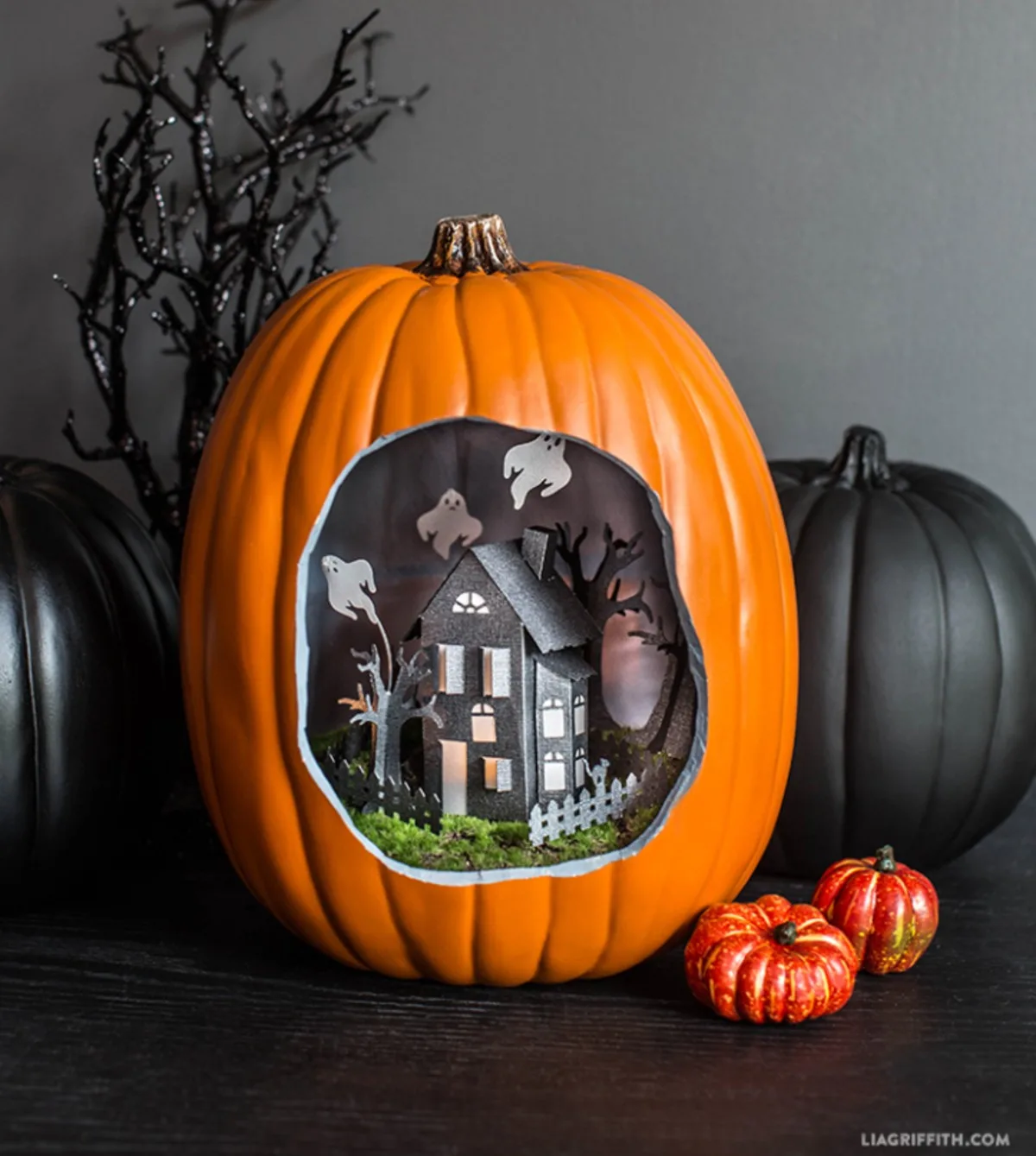 Pumpkin Diorama. Lia Griffith's little DIY haunted house, tree, and picket fence are all made from paper and are brought to life with a couple of little flickering LED tea lights. This is such a simple DIY Halloween project yet packs the ultimate spooky punch!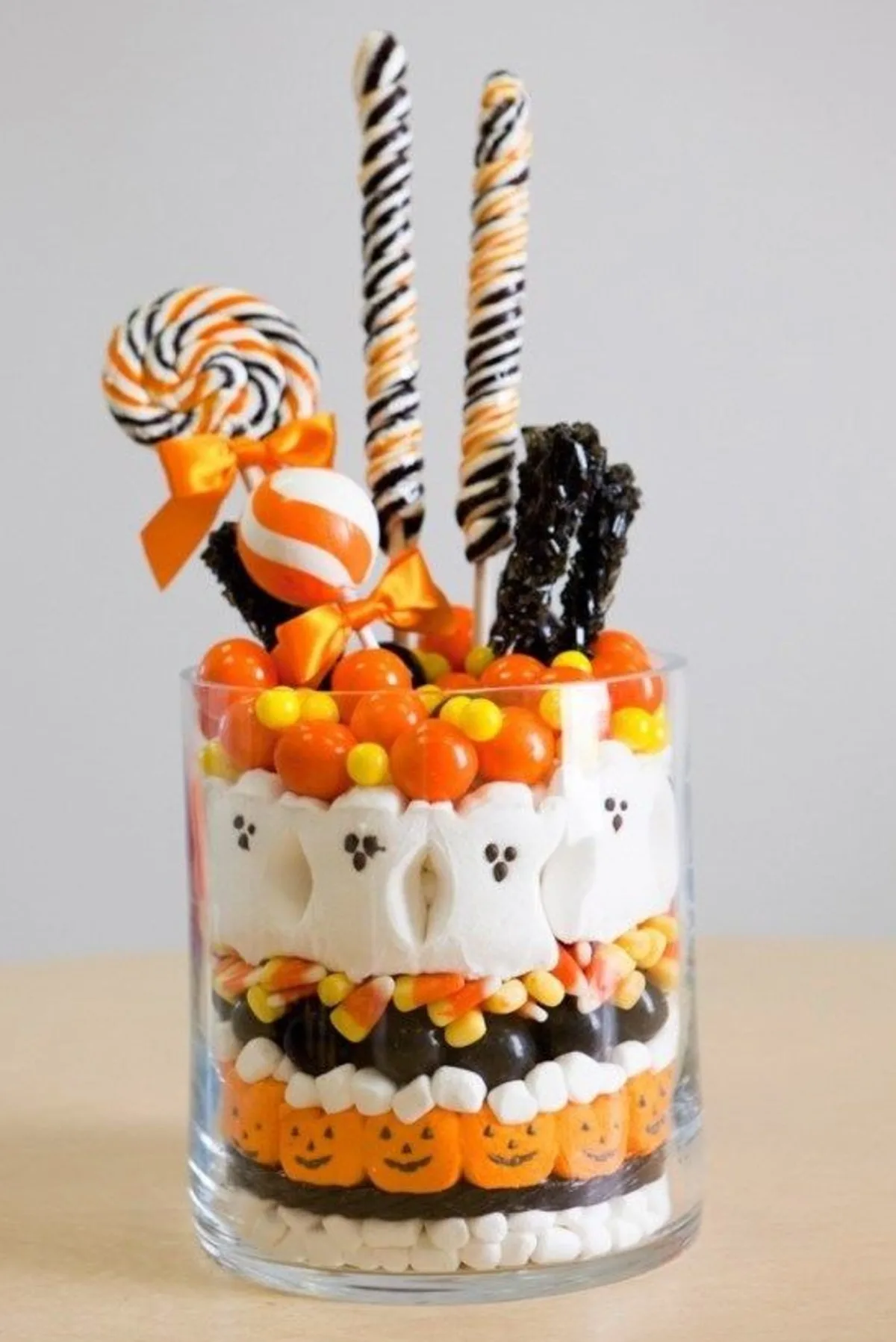 Halloween Candy Display. Your children will love helping you layer a big glass jar full of their favorite Halloween candy. This idea from Piper Sand is both beautiful and delicious.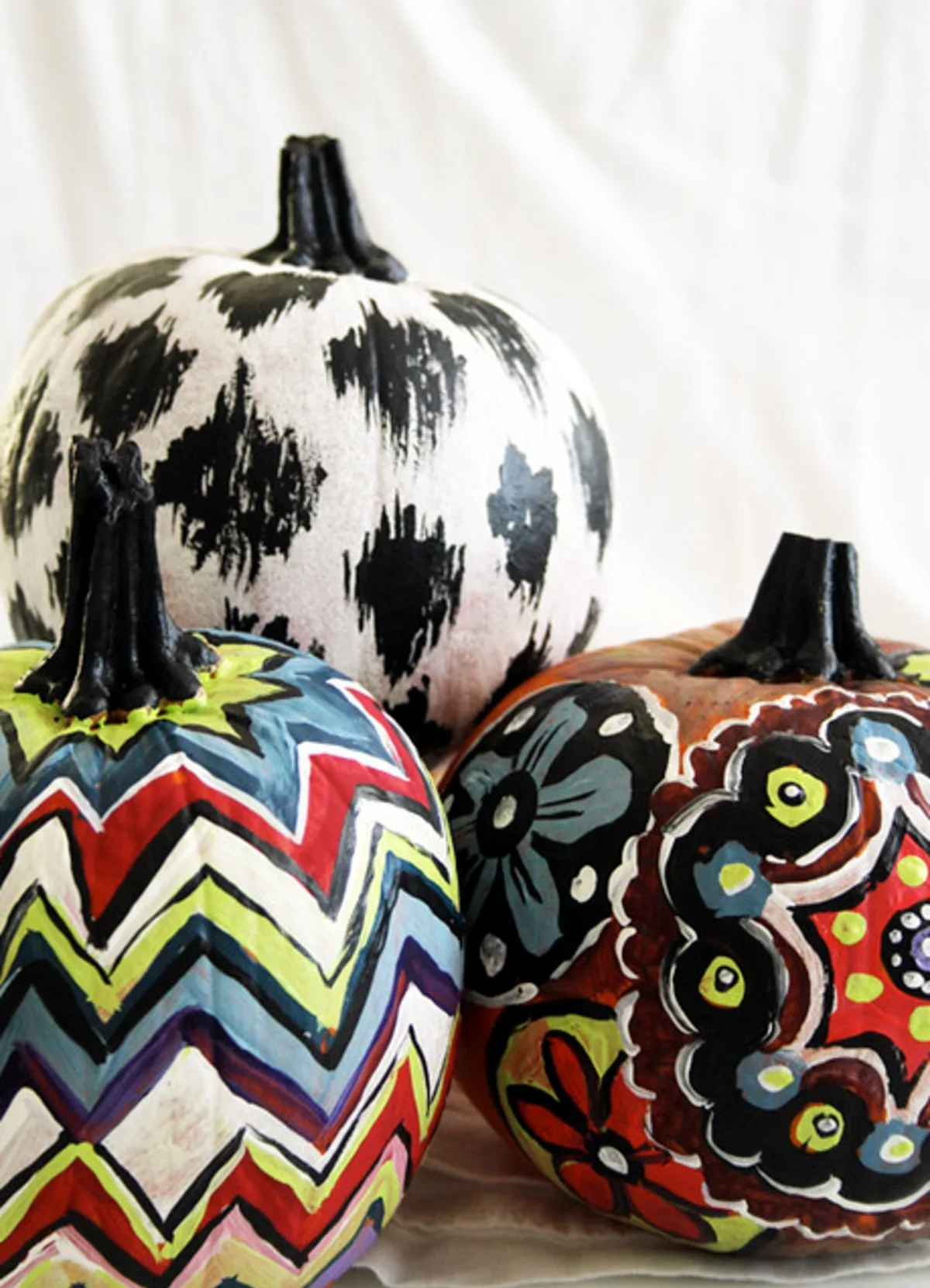 Painted Pumpkins. Let your kids get creative and paint some pumpkins this year. This idea from Alisa Burke is a safe alternative from carving and just as fun!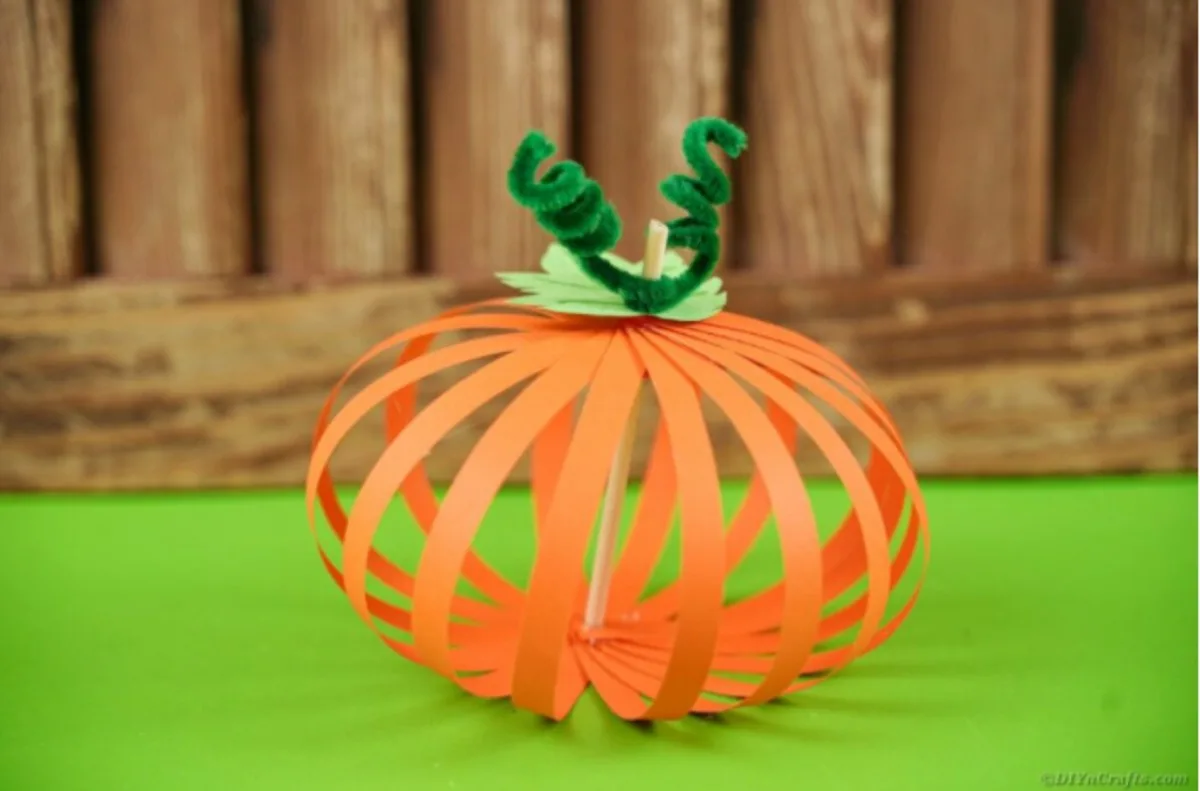 Paper Strip Pumpkins. I love this clever and simple creation from DIY n Crafts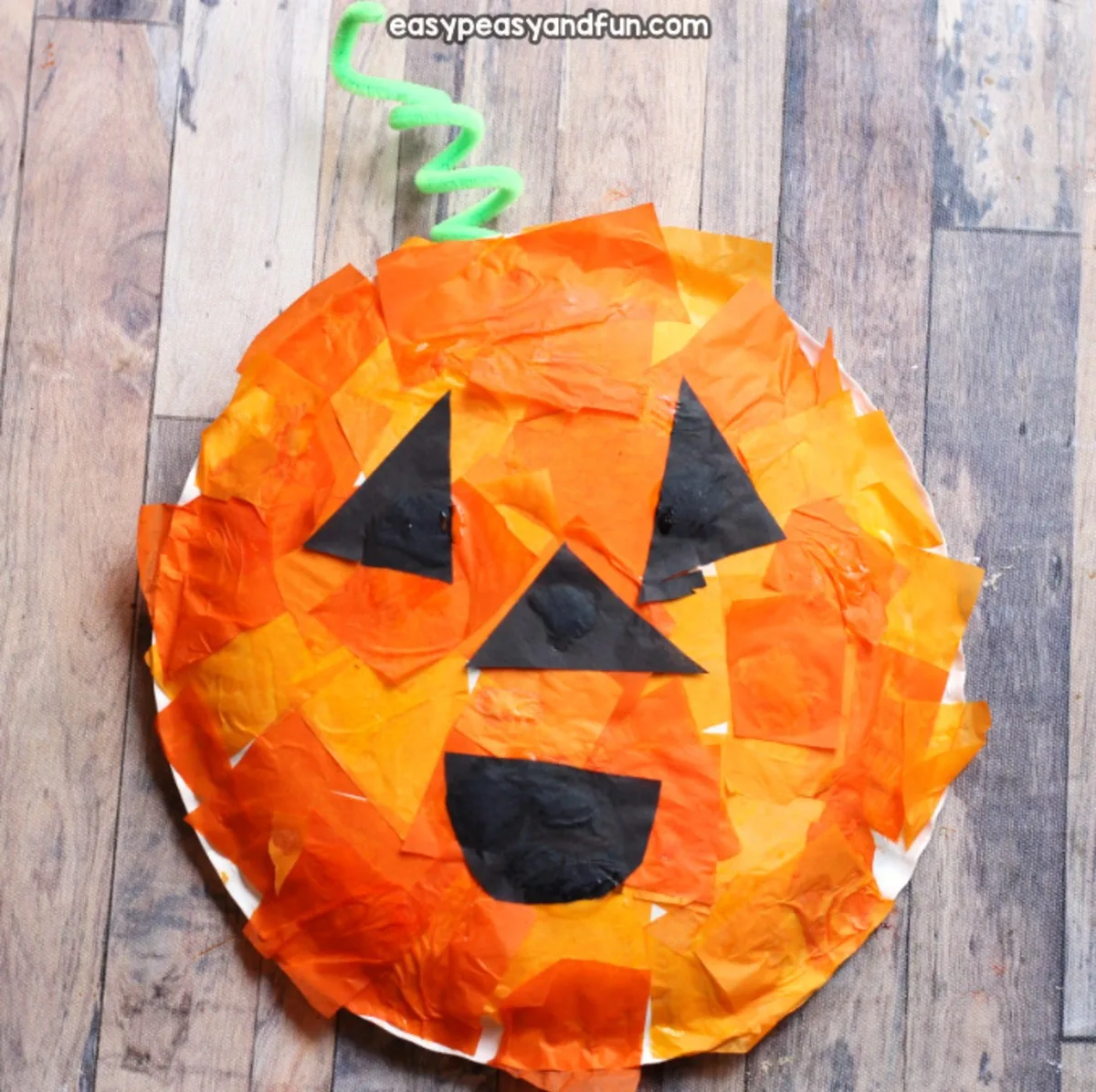 Paper Plate Pumpkins. The perfect simple craft for little ones. This idea from Easy Peasy Fun will be a hit with your toddlers.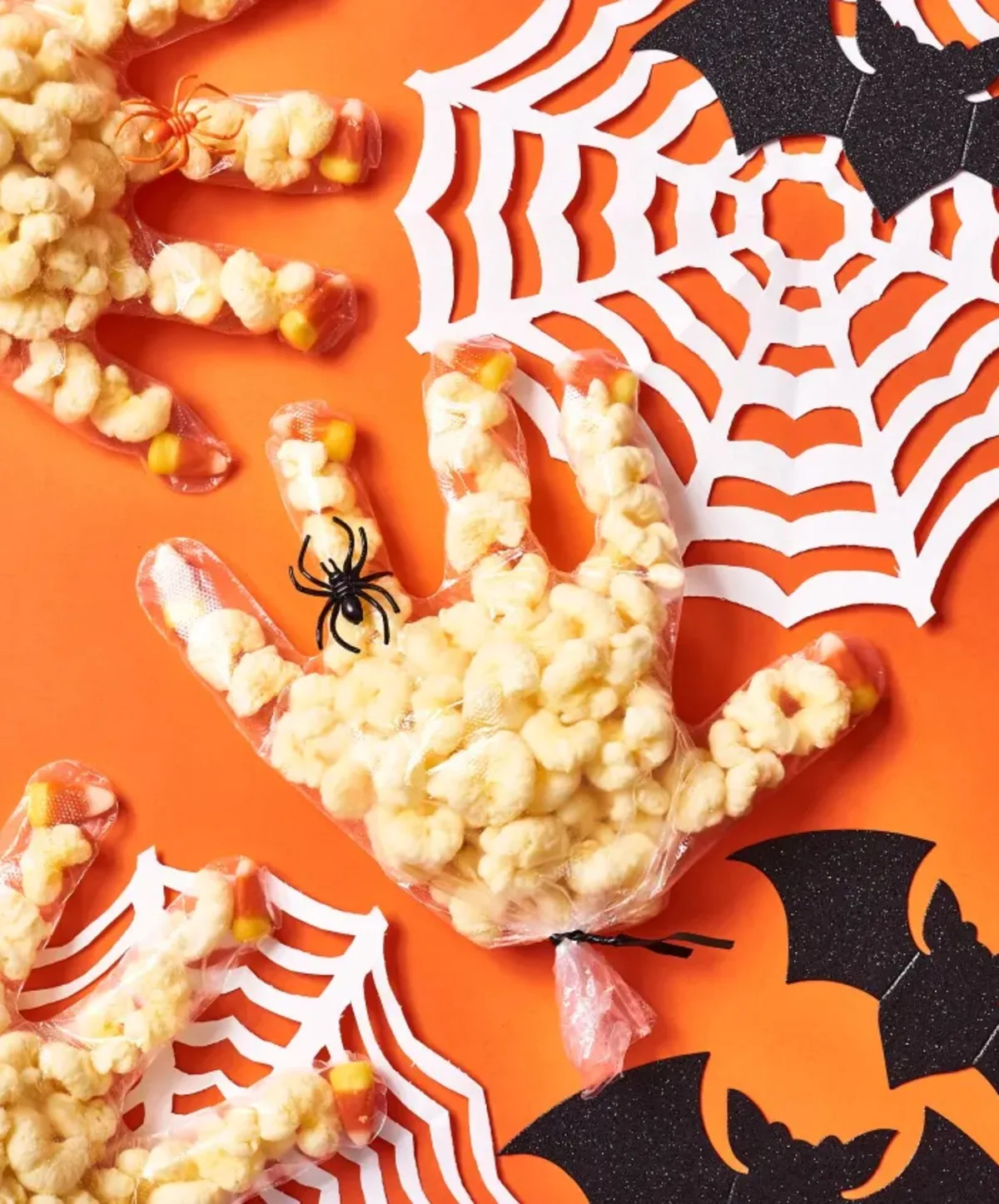 Popcorn Mummy Hand. Your kids will have just as much fun making this craft from The Kitchn as they will eating it.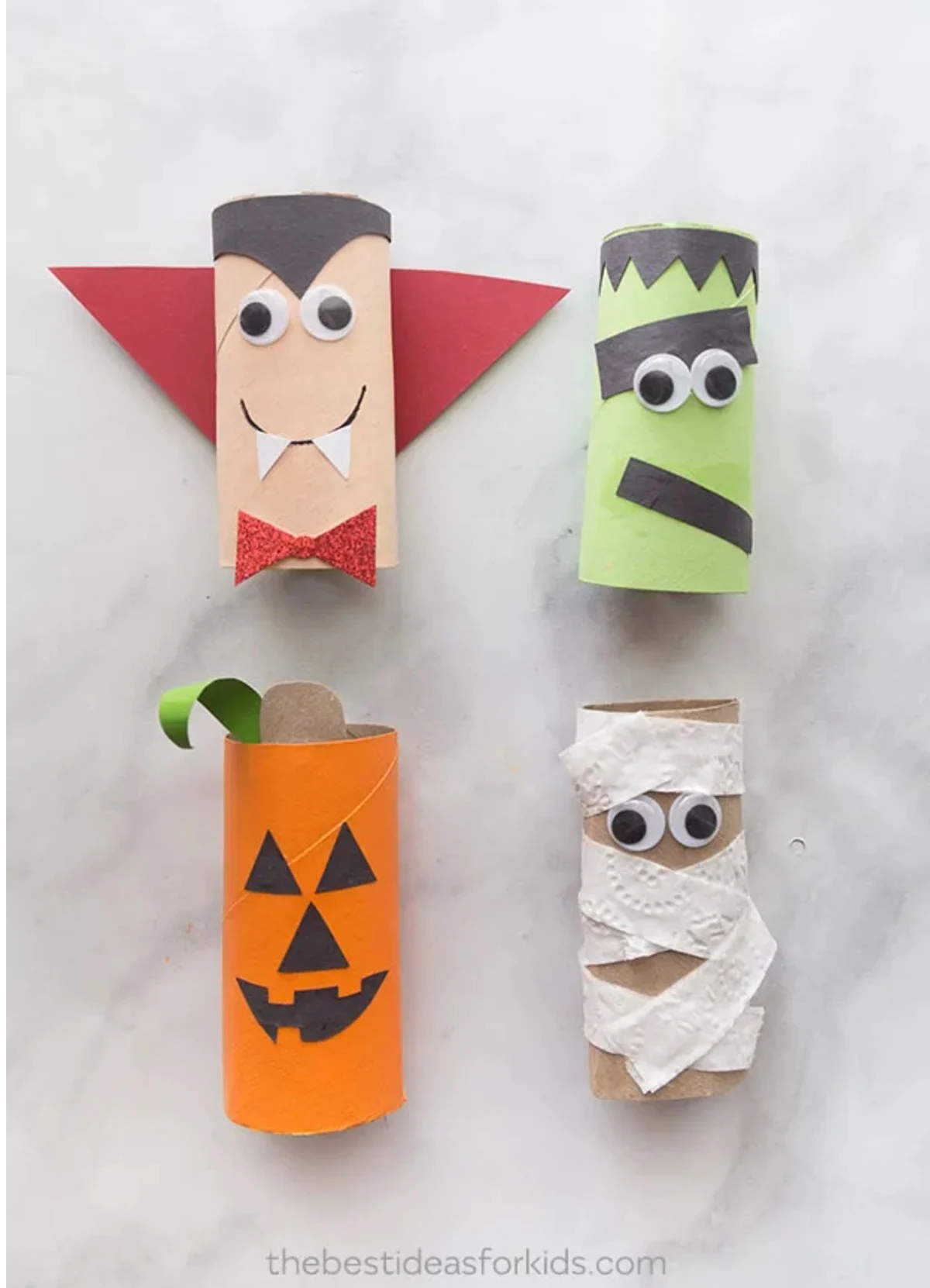 Halloween Toilet Paper Roll Crafts. If you're looking for an easy Halloween craft for kids then you'll love these Halloween toilet paper roll crafts from The Best Ideas for Kids. Kids love seeing all of the different toilet paper rolls you can choose to make. From a pumpkin to a vampire – these will be a big hit for Halloween!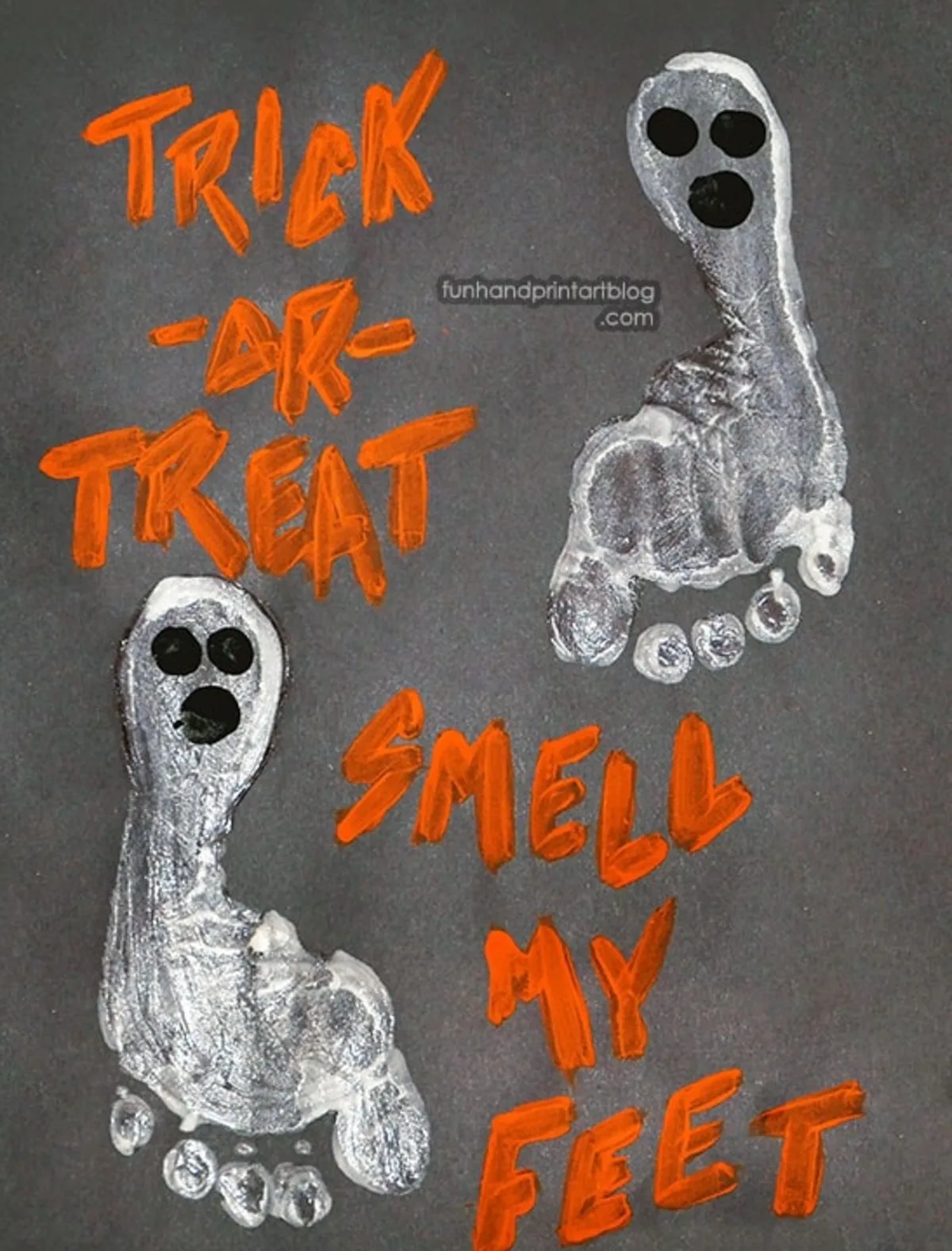 Glow In The Dark Ghost Footprints. Clever? I think YES! Plus this craft from Fun Hand Print Art is a neat way to have your child's footprints saved forever.