Small businesses are run by mothers, fathers and families and when you buy from them, you are helping send their kids to school, put food on their table, and making their dreams become a reality. 95% of my son's wardrobe is from small businesses just like these ones, because I believe in shopping small business whenever I can. So here are 15 great shops for you to browse- nothing but the best of the best 🙂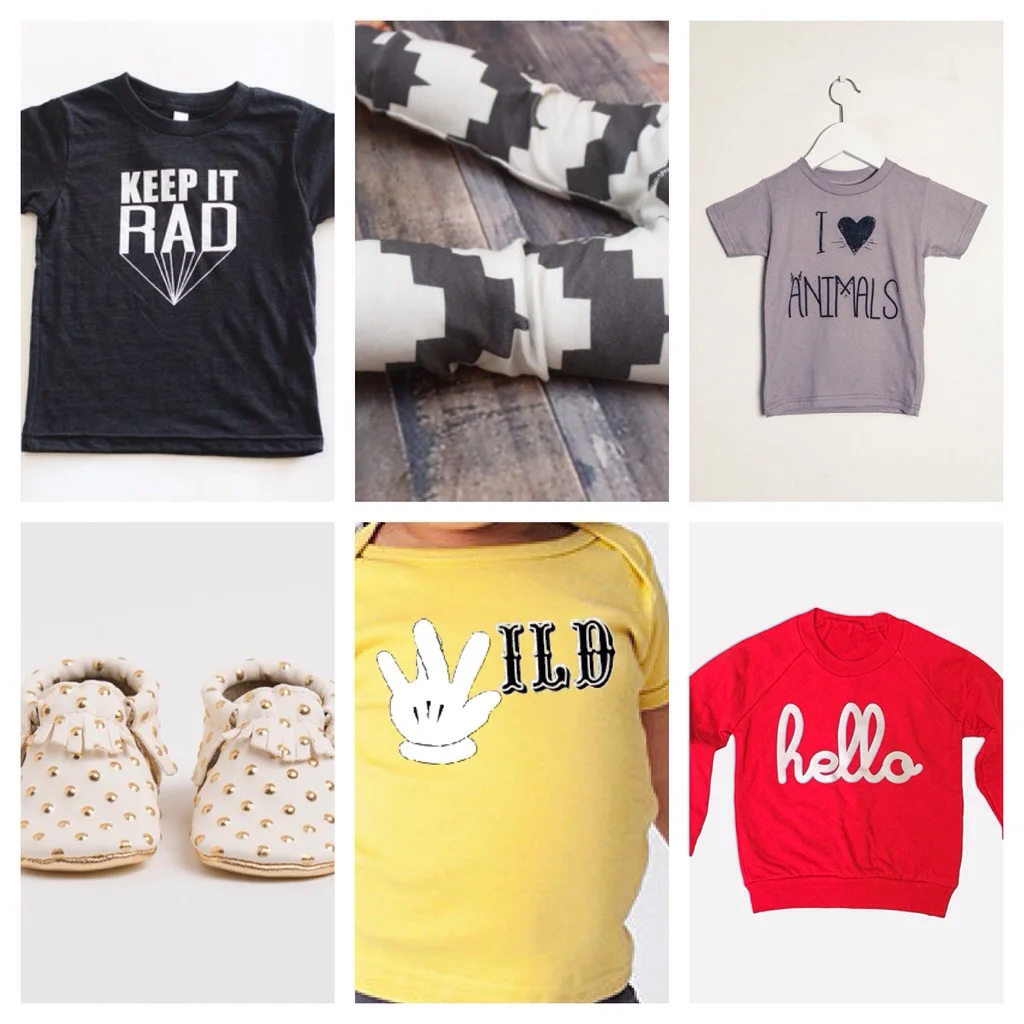 1. Geo Fox Apparel
My first pick for an amazing small business is Geo Fox Apparel. Here's why it's my top choice. If you've got a boy, stop what you're doing NOW and check this place out. I know first hand how hard it is to shop for boys and this shop makes it so easy. Don't worry, they've got stuff for your girls too!
Their price points are great, definitely cheaper than the competition and their products are designed from start to finish in the USA by a beautiful mom of two boys who knows exactly what she's doing when it comes to trends and fashion. They've got rad tees, cool pants, and lots more coming soon. Geo Fox, I am totally impressed.
2. Freshly Picked
Trying to find the perfect shoe for your little tot? Look no further than Freshly Picked Moccasins. Susan, the smart and savvy business woman behind this company has you covered. These little gems are easy to get on your kids feet, they stay on, and they come in every fun color under the sun making them the perfect every day shoe. Susan was on Shark Tank recently and the sharks were so impressed with her and her amazing product. You will be too!
3. Sugar Plum Lane Boutique
Sugar Plum lane offers leggings, tees, bows, bibs, and more. This is a one stop shop for everything stylish your kids need! Everything in this shop is made in the USA by a brilliant woman named Kelly who takes great pride in her work! Her items are excellent quality, and they are made to last.
4. Indie Nook
Indie Nook's items have a fun, indie feel. They come at great price points and their shop is full of variety. Tees, leggings, harem pants, and more. Andy, the owner behind the shop, is super flexible and can make just about anything! So if you want to tweak something or are looking for something specific, shoot her an email and she'd be glad to work with you! They are constantly coming out with new styles that are fashionable.
5. Good Seeds Apparel.
This shop is trendy, cool, and affordable. Their designs will make you smile and your little ones will love wearing them. One of my favorite things is being able to match my son sometimes and this shop has amazing designs made both for adults and kids! Excellent customer service and fast shipping from sunny California!
6. Quinn And Fox
Quinn and Fox was founded and created by a husband and wife duo. They use only the best organic materials, and they work with artists from all over the globe to design their products! Each piece in their shop is literally a walking piece of art. They choose their artists carefully and since each item is made from scratch, there are subtle differences in each item making them totally unique. This shop is unlike any I've ever seen before making it an easy choice for this list!
7. Weestructed
Weestructed is all about giving you an amazing product with a personal touch. Better than any big chain business, you can expect quality moccs, tees, headbands and more from this store with a first rate customer service. This shop often does amazing collaborations and right now they are doing one for an anti-bullying campaign that is very admirable and worth checking out!
9. So Little So Hip
So Little So Hip is an awesome company full of the coolest suspenders for your littles. They have basic suspenders, colorful ones, and some unlike any you've ever seen before. Here's something that I really love about this shop. Ann, the owner, teamed up with many very popular bloggers to create suspenders and when you purchase a pair, a percentage of the price is donated to the charity of that bloggers choice! How awesome is that? Giving back AND supporting small businesses. It doesn't get any better than that!
10. Carly Megan
Why is it that basic items are often the hardest to find? Carly Megan makes neutral items that are perfect. Seriously, this girl knows what she's doing. Stripes, black, whites, and grays, simple items perfected just with your child in mind. She uses only the best material, so your items are sure to withstand the test of time.
11. Miss J Handmade
A fabulous shop filled with leggings, headbands, blankets, and basically everything you need for your newborn, baby, or toddler. With so many choices out there, it's hard to know where to buy from. Miss J Handmade products are made in the USA from a fabulous mother who takes great pride in her work! This is a shop you can order from for years!
The husband and wife duo behind this company know what kids want to wear and what parents want to dress them in! Their designs are works of art: clever, cool, and modern. They come at great prices, have a large variety for both girls and boys, and are made right in California. This company knows what's going on in fashion and they're going big places!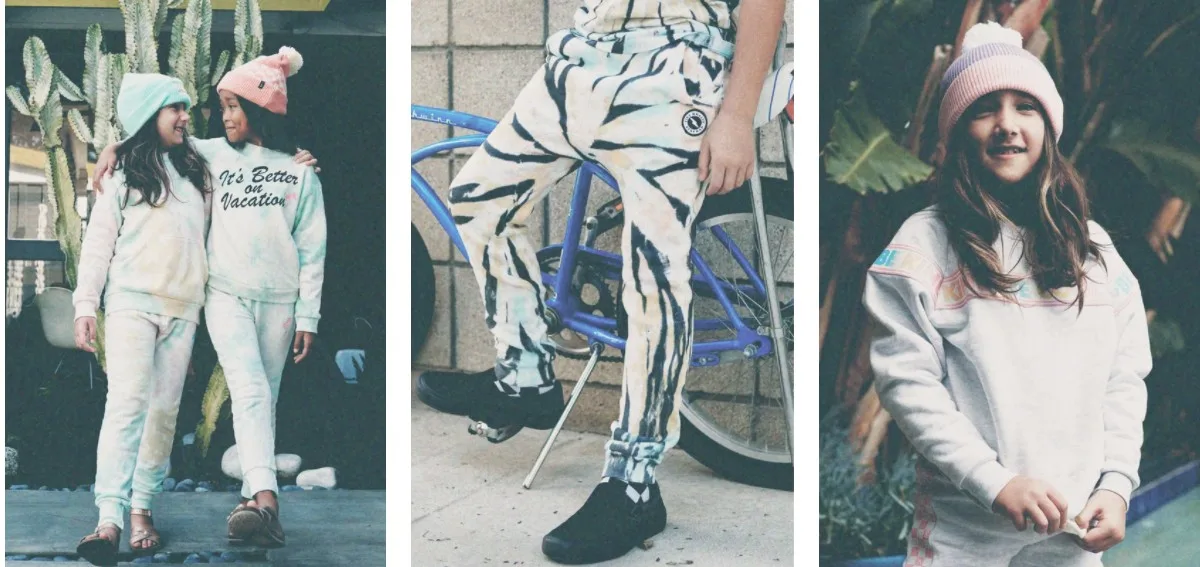 Sly Fox Threads designs some of the coolest tees ever, and I appreciate clothing even more when it's unisex so that I can save it for a future child! Check this shop out and thank or curse me later because your wallet will surely be slimmer once you've put every single item in your shopping cart. It's that good.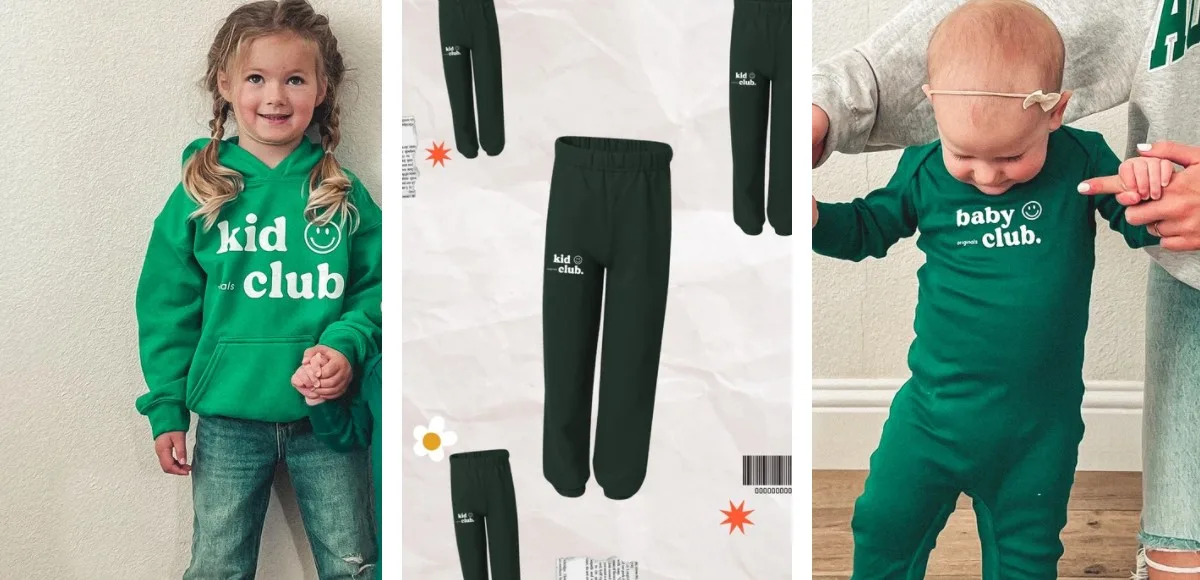 14. Finomenon Kids
Having a hard time pronouncing the name of this shop? Just say phenomenon and you've got it! Why are they called that? Because they are making kids feel and look phenomenal day after day! Awesome tees, best materials, and excellent customer service.
Last but certainly not least, Hello Apparel. They've got amazing kids clothes and if you're browsing through wishing you could wear the clothes too, you can! Lucky for you they make adult clothes too! Plus pillows, totes and more. Hello Apparel is an awesome company run by equally awesome people who genuinely love and care about their customers. They are always doing nice giveaways and really great sales!