Aren't Christmas movies one of the best parts of the season?
With the blustery weather of December there is nothing better than snuggling up on the couch with Christmas treats and a family-friendly movie. So, whip up some peppermint hot cocoa and a holiday cookie (these are my favorite!) and queue up a Christmas film!
This year, just like we countdown to Christmas with books, I'm thinking it might be fun to countdown with movies! In fact, it might give me a chance to steal away and wrap some presents in a different room here and there. Granted, some of these I definitely want to see … Babes in Toyland? Classic! I'll Be Home For Christmas? I mean, someone has to introduce the kids to good ol' JTT! I might be most excited for Disney Plus' Noelle … gotta love a brand new Christmas movie! I think I may even surprise the kids with Frozen one day and a visit to the theater to see Frozen 2 the next! That would be a grand way to kick off Christmas break, don't you think?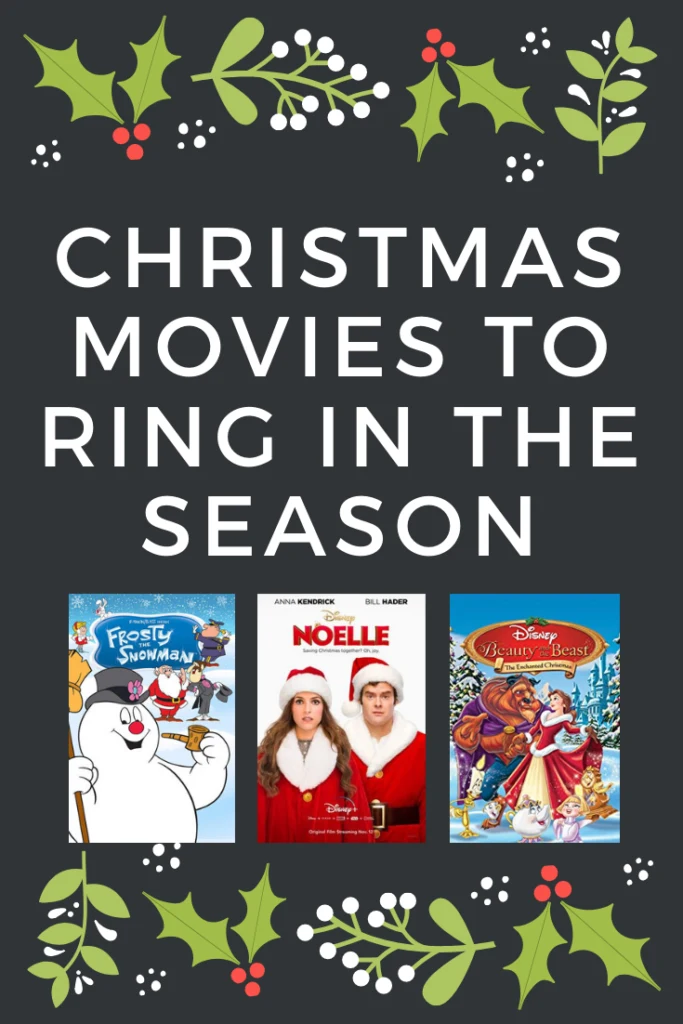 Ready for your countdown to Christmas movie marathon recommendations? Here they are! Many are available on Netflix, Amazon Prime, and, of course, if you plan ahead, DVD rentals from your local library!
Noelle – Newly available on Disney+
Frozen 2 – In theaters on November 22nd