Happy National Milk Chocolate Dessert Day! I come from a long line of choco-holics so milk chocolate has a special place in my heart. I have the cutest and sweetest grandparents who, since I can remember, have kept a whole dresser drawer full of any chocolate candy that you could ever imagine. My sisters and I had full access to that special drawer as children, their home was chocolate heaven for us, and it still is. We are blessed that now our children get to experience that same excitement we once did as children as they raid the chocolate stash at Maa and Papa's house.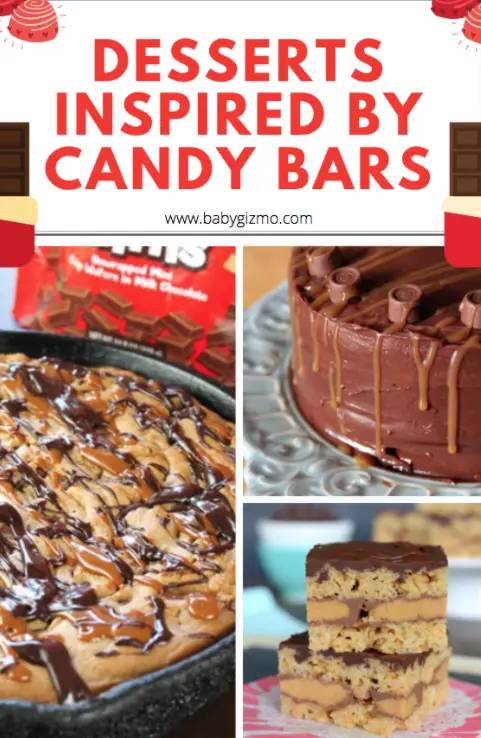 To celebrate National Milk Chocolate Day and loving grandparents, I have rounded up five milk chocolate desserts inspired by our all time favorite milk chocolate candy bars.
1. Kit Kat Skillet Cookies via Miss In The Kitchen
Kit Kat Skillet Cookies are a quick and easy cookie baked with everyone's favorite crispy candy bars and an extra drizzle of caramel and chocolate. Too good to pass up!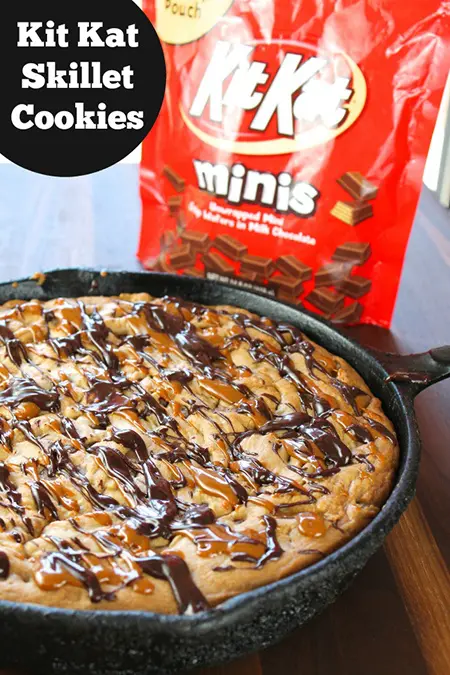 2. Rolo Cake via Cookies and Cups
My son got some Rolo candies in a goodie bag once and I was tempted to eat them all before he even knew they were in there. Is that wrong???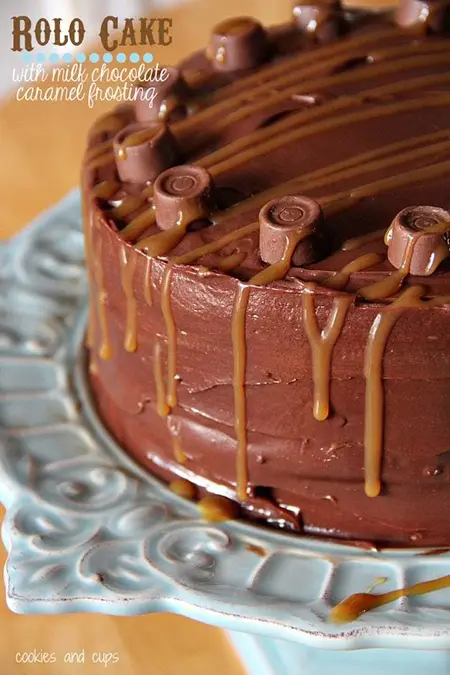 3. Twix Cookie Cups via Sweetest Menu
Jess from Sweetest Menu takes Twix one step further by creating these adorable Twix Cookie Cups with shortbread, caramel, and milk chocolate.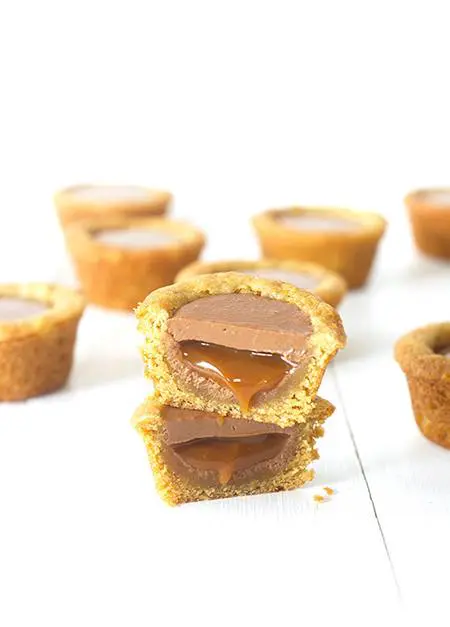 4. Reese's Peanut Butter Cup Rice Krispie Treats via InsideBruCrewLife
Rice Krispie treats filled with Reese's peanut butter cups. Two all time favorite sweets combined into one, pure bliss!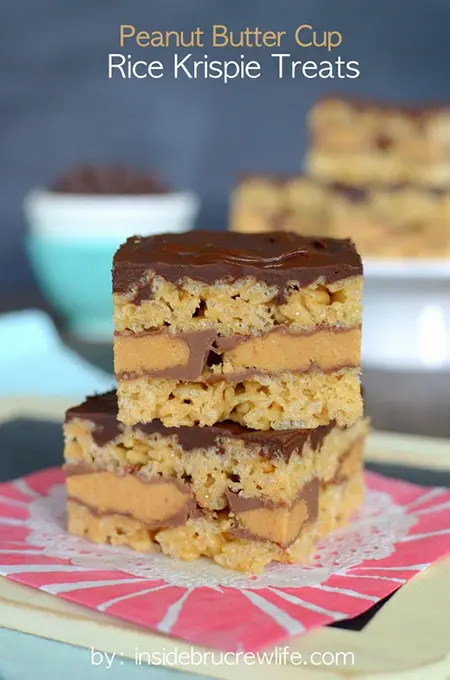 5. Cadbury Creme Fudge via Raising 4 Princesses
You don't have to wait for easter time to get your Cadbury Creme Egg fix anymore, just make this Cadbury Creme Fudge any time to satisfy your craving.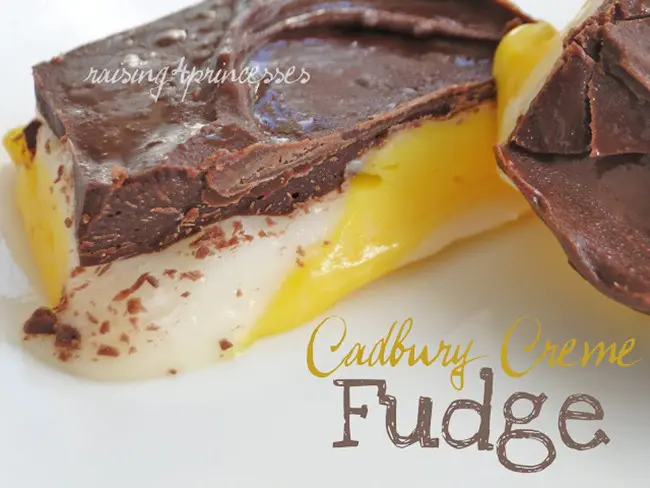 About the author: Rubina Umarji is the owner and executive cake artist of Rubina's Cake Shoppe. After the birth of her son in 2009, she left her career in engineering to focus on her two passions: her family and her edible art. Since then, she's had the opportunity to showcase cakes and gourmet confections to thousands of dessert loving clients as well as over 100 of Hollywood's hottest stars and has had her cakes featured on television. Now her days are focused on teaching cake decorating classes to all ages. Her favorite students are her two children, ages 3 and 5. She frequently writes cake decorating tutorials and recipes on the Rubina's Cake Shoppe Blog (www.rubinascakeshoppe.com/blog).