September 22nd marks the first day of fall and I couldn't be more ready.
I've got a giant stack of pumpkin-inspired recipes on the kitchen counter ready to try, my favorite fall candle flickering, and you know I'm wearing the coziest cardigan. It's fall ya'll – and I'm quite happy about it!
Throughout the year I have a pretty simple, neutral palette when it comes to home decor. I don't change it up much. But, I do make an exception for fall … and then Christmas. But, we'll save the Christmas cheer for another day, because I'm super excited to share some of my fall decor inspiration with you. Let there be leaves, pumpkins, a touch of gold, and lots of buffalo check!
These Instagram moms really know how to bring the fall season indoors in a simple way. Dare I say I'm falling in love with their style? I'm sure you will to!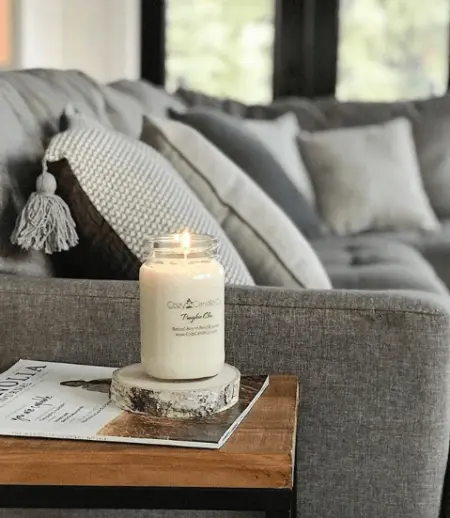 @revival.farmhouse — Kristin just built her dream home in the PNW and I think you'll agree, this subtle fall nod on her end table is just perfection. I mean, who doesn't need a pumpkin Chai candle on a wood coaster?
@hprallandco — Midwest mama, Hilary, merged two of my favorite fall things – pumpkins and buffalo check! Yes!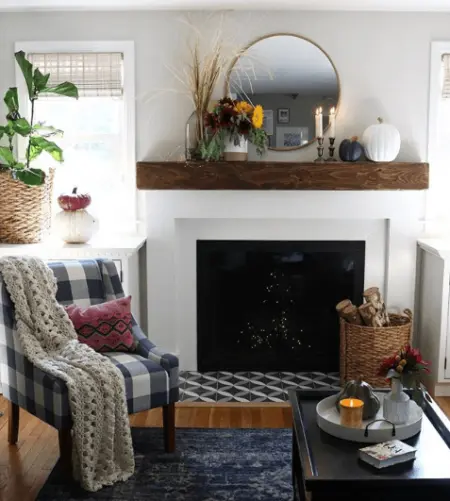 @nestingwithgrace — Autumn flowers on the mantle and a warm throw on a buffalo check sitting chair pretty much make Brooke my decorating soul sister.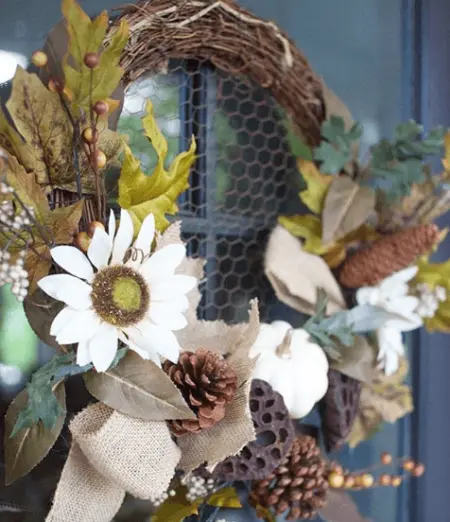 @letteredcottage — Layla knows that every season needs a fresh and fabulous wreath. Isn't this one spectacular?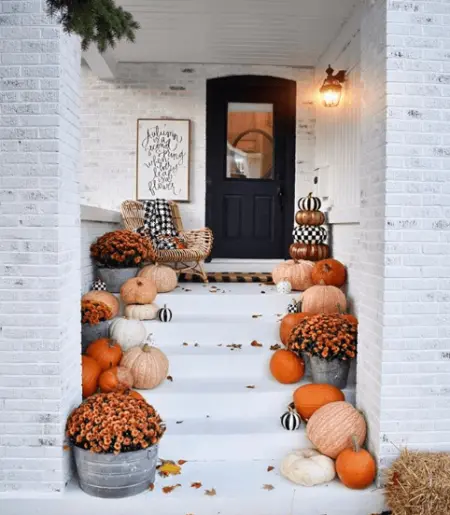 @kindredvintage — Susan's front porch is giving me a little bit of fall envy! The mix of mums and mix 'n match pumpkins is beyond gorgeous!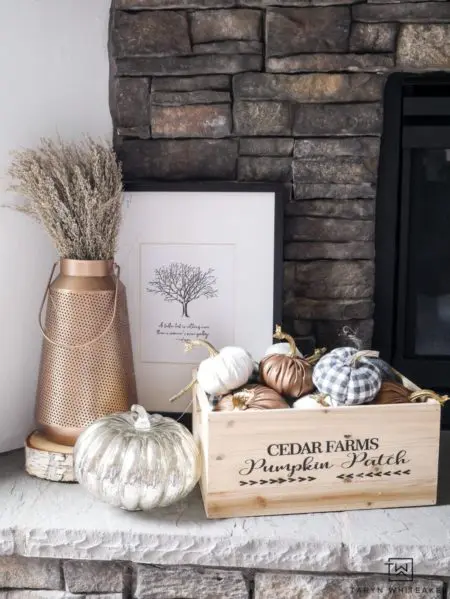 @tarynwhiteaker_designs — Couldn't agree more with Taryn's metallic infusion! Gold and bronze, and silver were meant to be part of fall decor!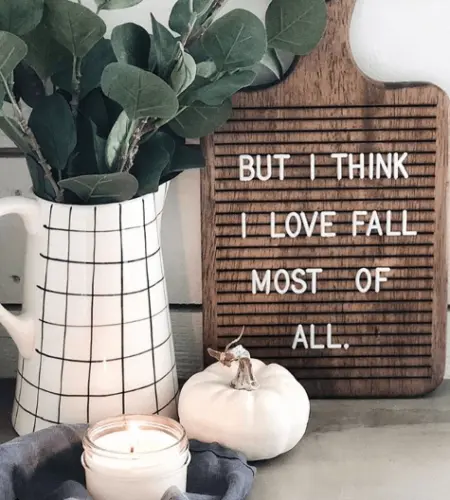 @farmsteadonfirst — You don't have to add tons of pumpkins to your home to decorate for fall, you can simply update your letterboard like Whitney did!