I've tried (and reviewed) a lot of diaper bags and I've found that my personal preference is towards the backpack styles. That's why, when I saw the Land Diaper Bag Backpack, I just knew I needed to try it out.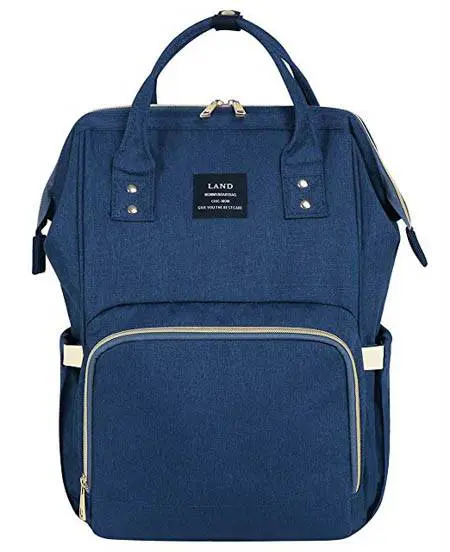 Maybe this bag looks familiar to you? I see ads for it, or ones very similar to it, all the time as I scroll through my Facebook feed. I thought maybe it would be cheaply made, a mass-produced product from China, and I resisted the urge to buy it for far too long. I wish I hadn't! I started seeing friends and family with the bag and they all praised it so I knew it was time to try it for myself.
I'm so glad I bought this diaper backpack! It's been one of my all-time favorites that I've tested. My favorite feature is how wide the mouth of the bag opens, allowing me to search, one handed, for whatever I need while avoiding a fight to keep it accessible. My second favorite feature is the zippered flap in the back that allows the user to get into the bottom of the bag without having to dig from the top!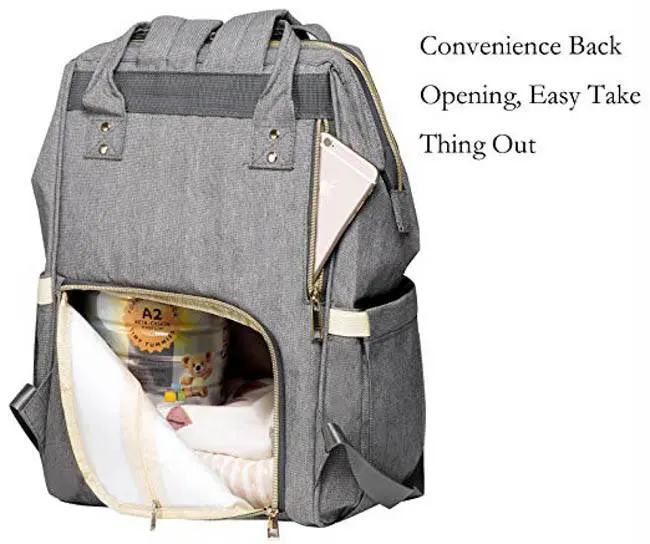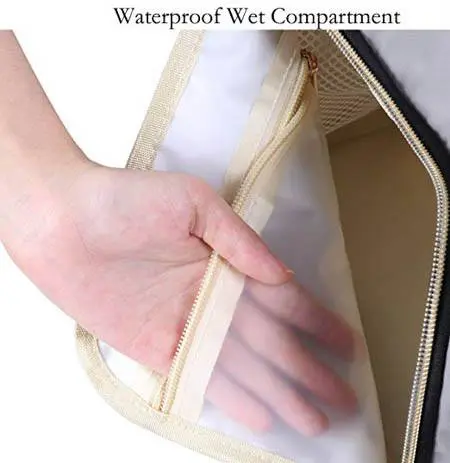 The only complaint I have pertains to the zippers of the main compartment: if the zippers are all the way to either side, it's difficult to open one-handed. Which, any parent knows how important this is! While holding a baby, you tend to only have one hand to work with to get whatever you're needing. But for the price, I'll deal with this one inconvenience.
Speaking of price, the Land Diaper Bag Backpack is only $32.99 on Amazon right now, with a wide variety of colors to choose from. So if you're looking for a great diaper bag on a budget, this is a great option.
To see all the details of this backpack and hear other great features, check out our review video now!
You can shop the Land Backpack on Amazon.com.
*Affiliate links have been used in this article.