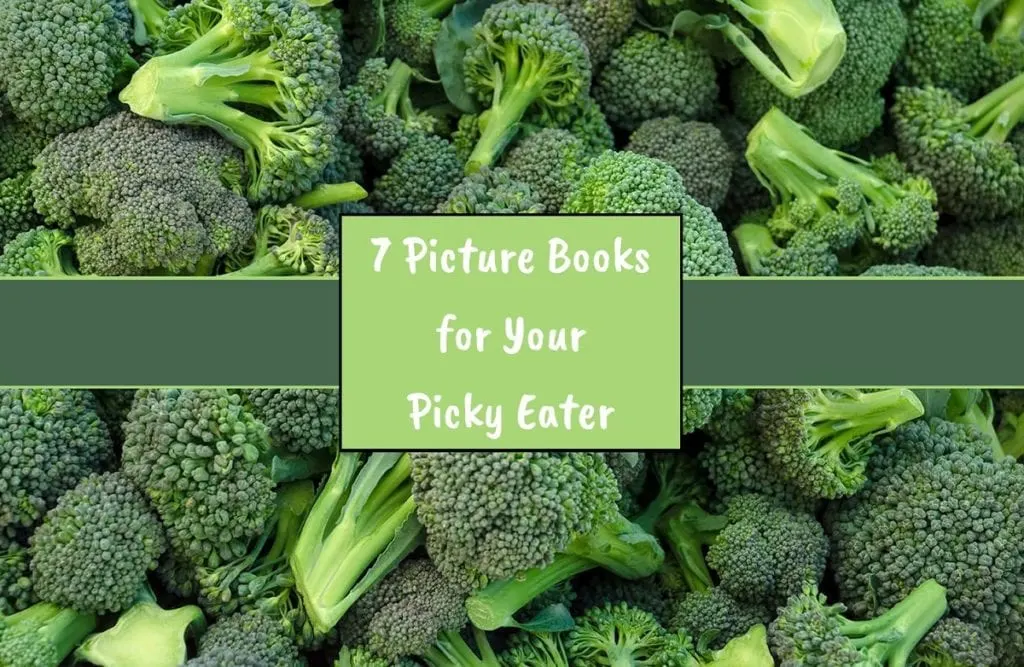 Like many people, we've been eating home-cooked meals a lot more lately. And we ate out a ton before COVID Times, so I mean a lot more. When my daughter was little, she was a pretty adventurous eater, and I don't think I'd realized how much her tastes had changed until I started doing more cooking at home and had to watch her turn her nose up at dinner.
When we're out and we're all ordering what we want, it's way less noticeable that she just keeps eating the same things over and over again. But now that's she's requesting that I make the same small selection of meals over and over again, it's a lot more obvious. And while I wouldn't quite put her into the picky eater category, she's definitely a pretty narrow-minded eater now. For those of us with narrow-minded or even actual picky eaters, I've put together a list of picture books to help encourage those kiddos to open their minds to trying new foods.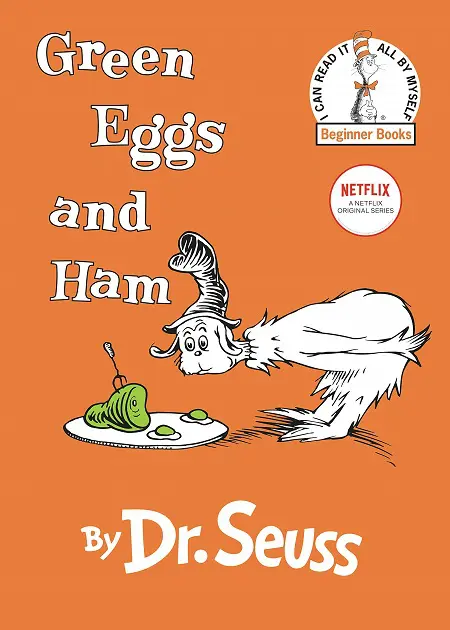 Green Eggs and Ham: This classic book by Dr. Seuss tells the tale of a friend tempted repeatedly by Sam-I-Am to try a dish of green eggs and ham, only to be turned down over and over again. When our friend finally tries green eggs and ham they discover that they do like them! (A great lesson in trying new things no matter how weird they look.)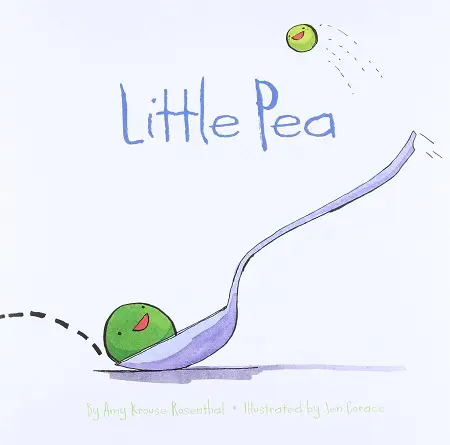 Little Pea: This book is by one of my favorite authors, Amy Krouse Rosenthal. In it we meet Little Pea and learn about all the things he likes to do, and the one thing he doesn't like to do. Little Pea doesn't like to eat the healthy food that's served for dinner, but he does it—to get to dessert! (Sometimes, a little external motivation can be useful when it comes to getting your picky eater to try something new.)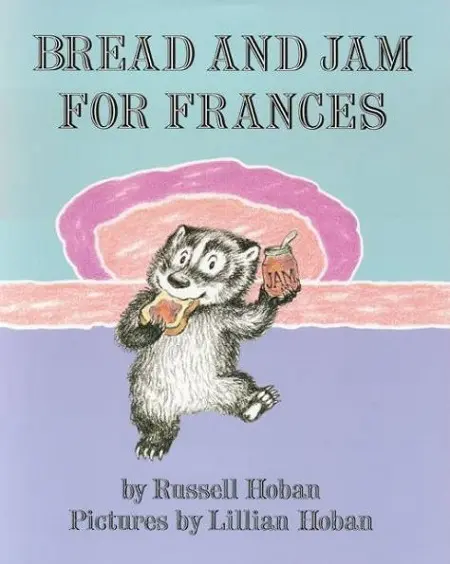 Bread and Jam for Francis: In this story by Russell Hoban, we're introduced to a little bear named Frances who will only eat, you guessed it, bread and jam. She has lots of reasons for not eating other things, and her parents hear them and respect them. But Frances finds that bread and jam aren't enough to give her the energy she needs to play and decides to expand her choices after all. (Helping kids understand that they need a variety of foods to give them energy can encourage them to try new things.)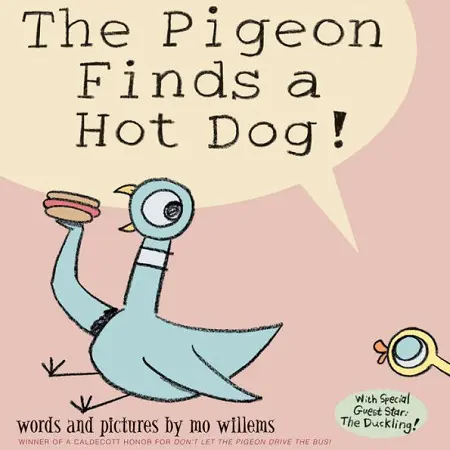 The Pigeon Finds a Hot Dog: Mo Willems's Pigeon finds a hot dog and is so excited! His new friend The Duckling is, too, because The Duckling has never tried a hot dog. As Pigeon is trying to enjoy his tasty hot dog, The Duckling wonders aloud how a hot dog would taste—but there's only one hot dog and there are two birds. Finally, The Duckling comes up with a solution that allows for trying this new interesting food. (Sharing food can encourage your picky eater to try something new.)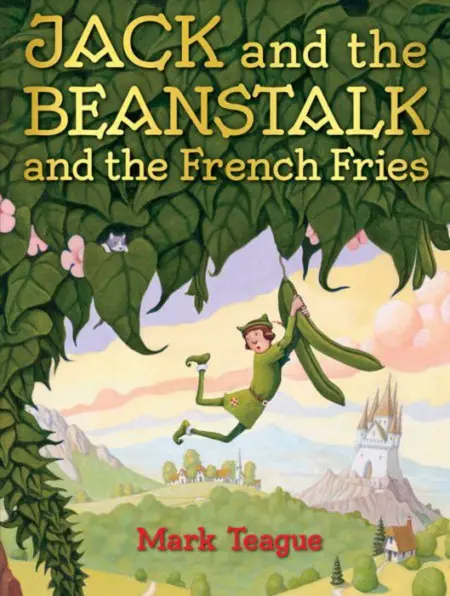 Jack and the Beanstalk and the French Fries: Mark Teague's take on Jack and Beanstalk starts off like the story we know, but instead of Jack's mother being furious about Jack trading the cow for beans, she uses the beans from the beanstalk to cook with—so all their food is made from beans. Jack soon grows tired of eating the same thing and climbs the beanstalk, where he discovers the giant is no better off. At the direction of the giant's wife, the two plant a garden to produce all kinds of different foods, so everyone can have something different to eat. (Growing vegetables together in a garden can encourage kids to try them.)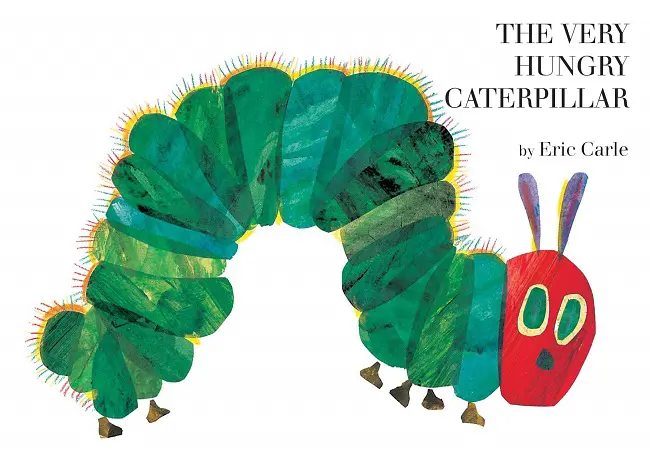 The Very Hungry Caterpillar: In Eric Carle's tale, a hungry little caterpillar hatches from its egg and begins to look for food. For a week, it does nothing but eat. At the end of the week, it finds itself quite a large caterpillar, ready to transform into a butterfly. (Helping kids understand that we need a variety of food to help us grow big and strong can encourage them to expand the foods they're willing to eat—or at least to try.)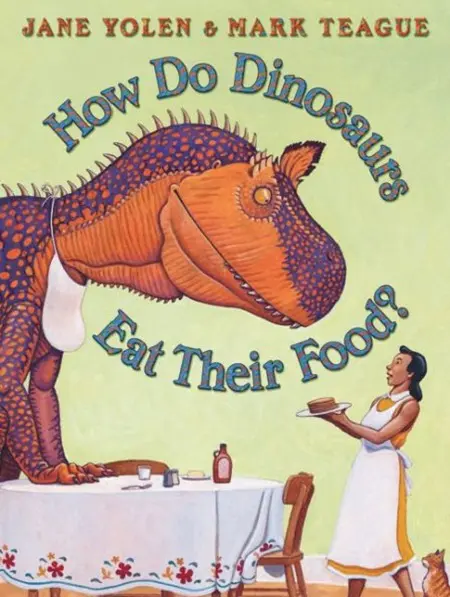 How Do Dinosaurs Eat Their Food?: In this story by Jane Yolen, the dinosaurs not only learn manners, they learn to eat their dinner without making faces or complaining and to try a bite of everything on their plate. (Encouraging kids to "try a bit to be polite," even if it's something they've had before, is important because you have to try something 10-15 different times before your taste buds can actually decide if they like it or not! That's true for us grown-ups, too.)
Have you come across a book that's motivated your own picky eater to try something new? Share it with us in the comments! And if you're looking for tips to feed picky eaters, we've got them, plus some foods to tempt them!