Are you pregnant? If so, congratulations! Whether you're far along, or in the early stages, here are some great Halloween costume ideas for you to incorporate your bump!
Been keeping it a surprise? What a great way to announce you're due than with this jar of Prego marinara sauce with accompanying chef!
How about the classic ole bun in the oven?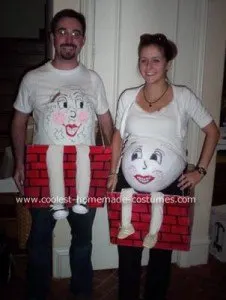 Humpty dumpty sat on a pregnant lady's belly apparently!
A simple costume idea- a Magic 8 ball!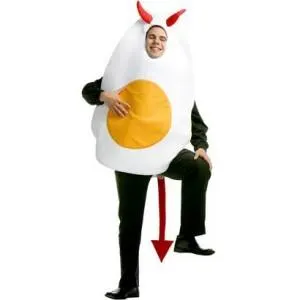 Devilled eggs anyone? This would be an easy costume to make- a white t-shirt, paint a yellow circle on it, and grab some horns.
If you're a baseball fan, then this baseball belly costume is for you!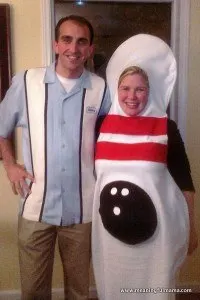 Ready for a strike! We love this bowling pin and ball idea!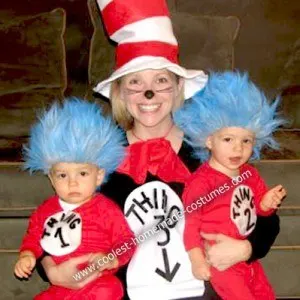 The Cat in The Hat knows something about pregnancy too! Incorporate your children's costumes in this adorable ensemble!
Are you pregnant and dressing up this Halloween? Share your costume ideas with us!