9 Ice Cream Treats Worth Melting For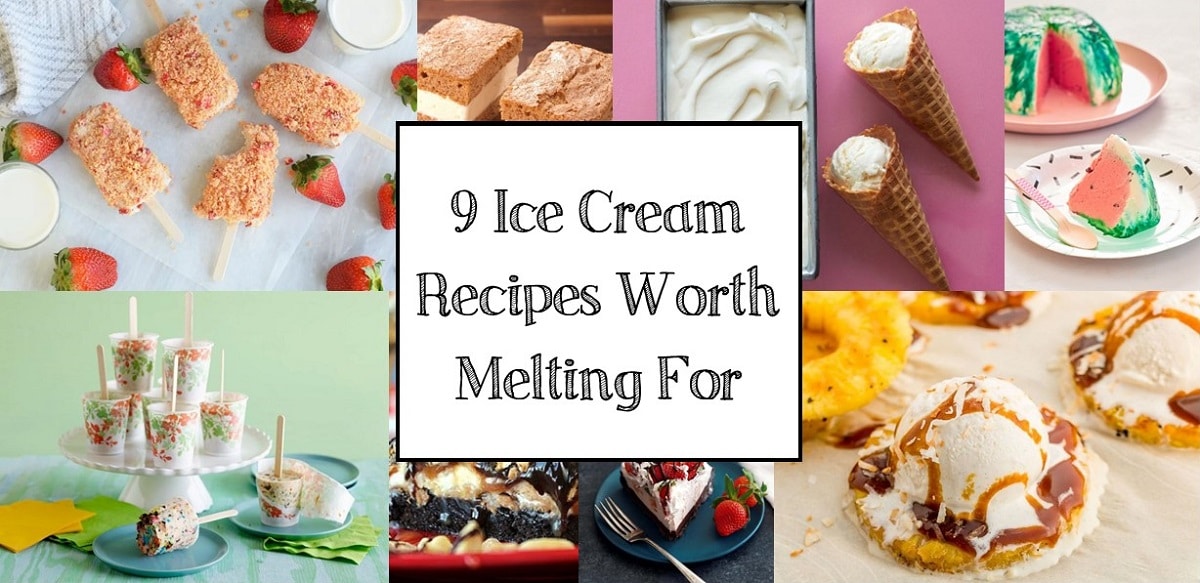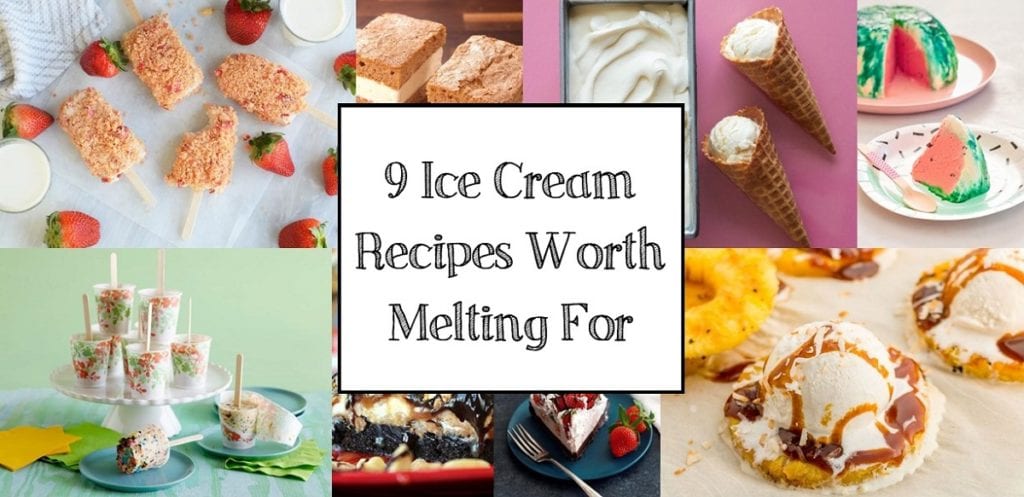 We are making our way into the hottest, stickiest days of summer. It's miserable, but it's also the best excuse ever for ice cream. And, sure, you could eat it straight out of a bowl or from a cone, but why would you do that when there are so many delicious ice cream recipes out there?! Check out these nine recipes worth melting for.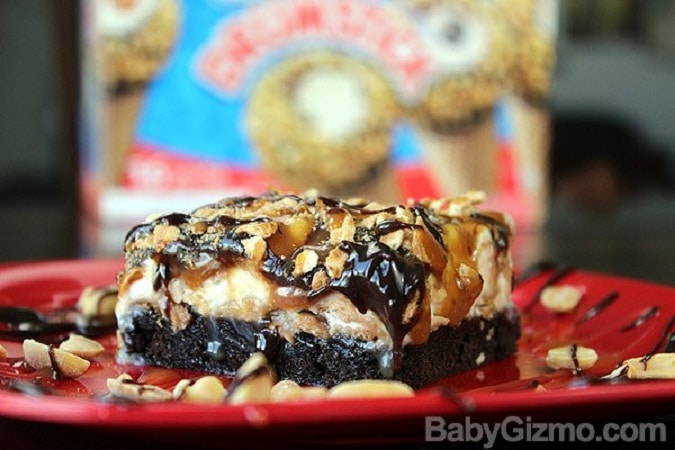 Drumstick Brownie Dessert: Did you know that Dairy Queen currently has a Drumstick Blizzard? It's amazing. It tastes like being a kid again—Drumsticks were such a staple of my childhood! Then I found this recipe in the Baby Gizmo archives and wow. Just wow. You have to try it.
Chocolate Covered Strawberry Ice Cream Tart: If you know me, you know I love a dessert recipe—well, any recipe actually—that looks complicated but isn't. This is one of those recipes. Easy and delicious? Chocolate, strawberries, and ice cream? Perfect summer treat.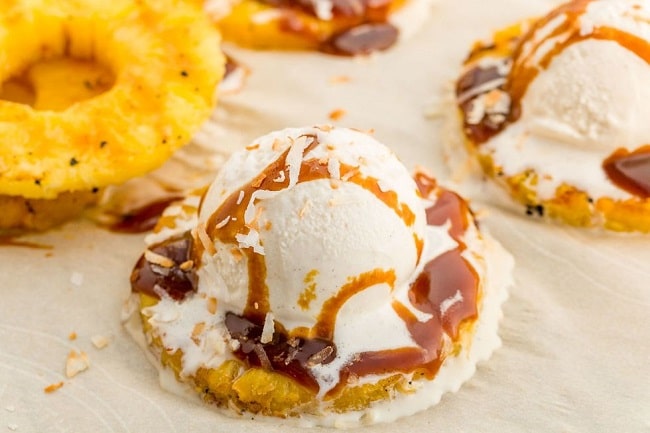 Grilled Pineapple Sundaes: If you've already got the grill hot, why not toss on some pineapple and make these decadent little sundaes? With the dulce de leche drizzle, they make me think of a tropical bananas foster.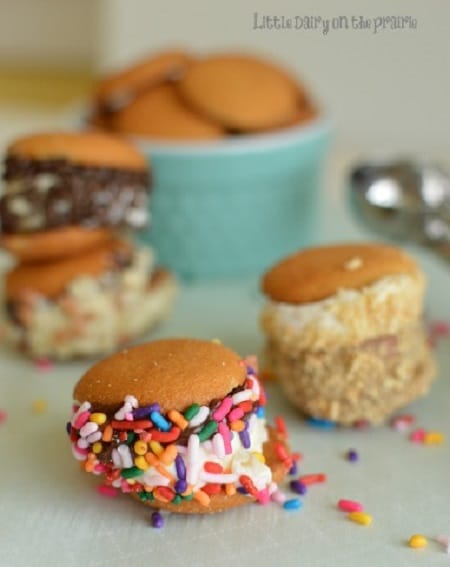 Ice Cream Sliders: I love this fun take on ice cream sandwiches, although truth be told, I'm afraid I'd eat a hundred of them because they're bite-sized. The ability for everyone to personalize their sliders makes for extra fun: crushed cookies, mini chocolate chips, mini M&Ms, crushed nuts, Magic Shell, jimmies—the list is endless!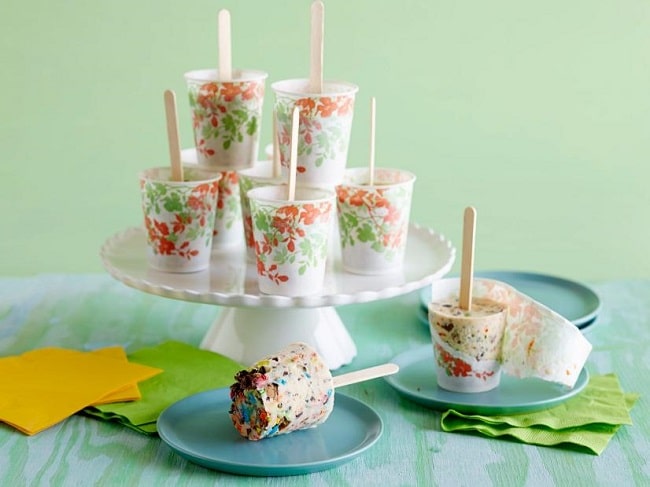 Freezer Pops: I saw the photo for this recipe and was instantly transported to my childhood, but I'm pretty sure we only made orange juice popsicles in our Dixie cups. These are definitely cooler. Also easier since you won't need to try to hold the sticks up with plastic wrap. Have extra cups and popsicle sticks? Check out these recipes for Double Strawberry Fudge Pops and Hot Fudge Turtle Pops.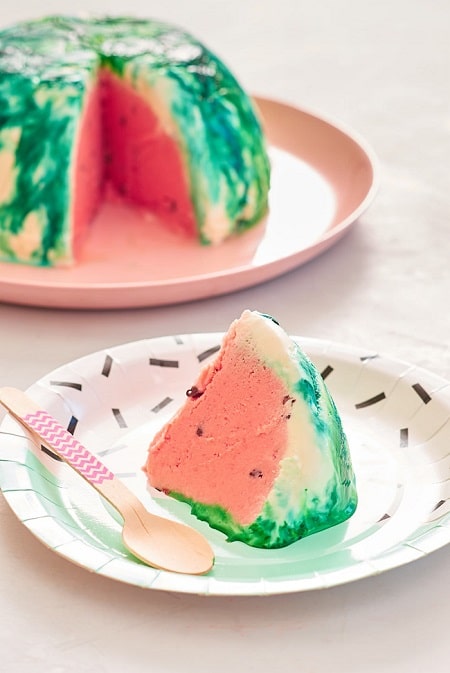 Watermelon Roll: Have you ever had a Wattamelon Roll from Friendly's? These things are to die for—and I don't even like watermelon. However, they're hard to come by if you don't live near a Friendly's, so I tracked down a DIY recipe for you. Now you, too, can enjoy the tasty frozen treat that is the watermelon roll!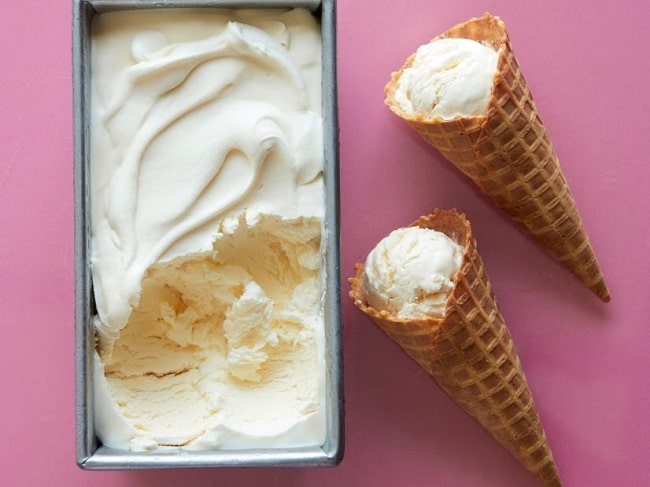 No-Churn Vanilla Ice Cream: Do you want to make your own ice cream, but, like me, you don't have an ice cream maker? This no-churn vanilla is the perfect recipe. The only kitchen gadget you need is a mixer to whip the cream.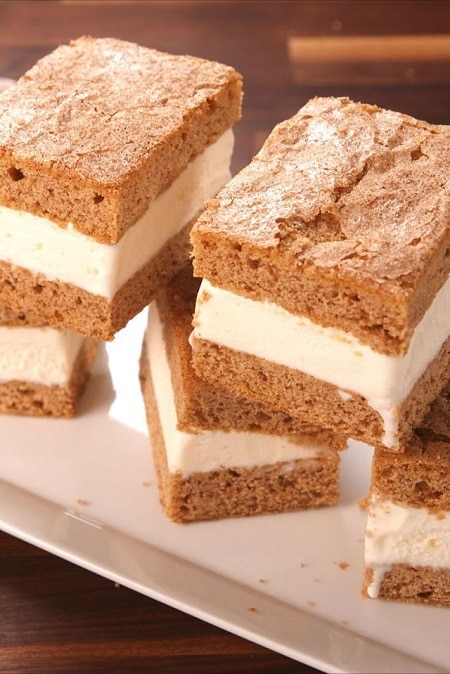 Snickerdoodle Ice Cream Sandwiches: I'm a huge fan of the basic chocolate cake and vanilla ice cream sandwich. However, I've recently discovered the snickerdoodle cookie ice cream sandwich: rich creamy vanilla sandwiched between all those delicious spices. It's impossible to choose which one's more perfect!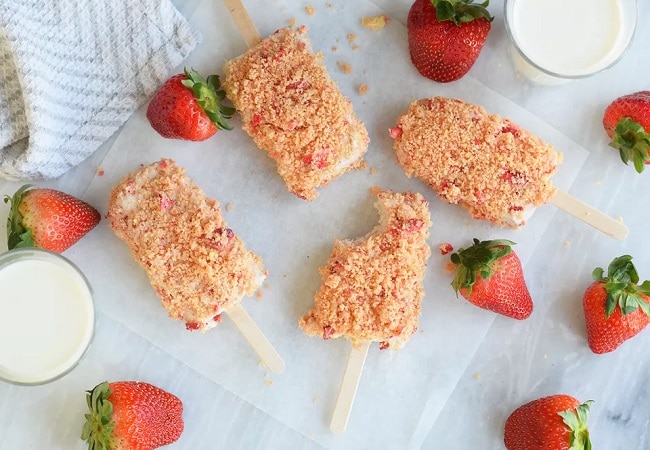 Strawberry Shortcake Bars: Maybe it's because I live on a main street and not in a neighborhood, but I can't remember the last time I saw (or heard!) an ice cream truck. Which means I haven't had one of these bars in forever. Fortunately, now I can just make my own!
Enjoy trying these delicious treats!