*UPDATE: Due to the overwhelming number of bad experiences and poor customer service at ABC Mouse in the past year, we do NOT recommend signing up for this service. We suggest that you don't even sign up for the free trial and skip it all together. Related news: read the comments under this post. Enough said.
If your children watch Sprout or Disney Junior or, even, Nick Junior, it's likely that they and you have seen those "inspiring" commercials by the online, educational training program called ABC Mouse Early Learning Academy.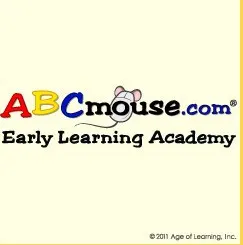 In case you haven't heard of ABC Mouse or you have the ability to tune out incessant commercials on children's channels, then let me tell you the gist of the program. Its curriculum is geared towards children between the ages of 2 – 6, or from preschool to kindergarten. The curriculum is offered in six levels and includes subjects such as, math, art and colors, science, music, and reading.
It was designed by early childhood education experts and was designed to encourage children to want to learn through a good mix of fun games, puzzles, printable coloring pages and more "hardcore" lessons on counting, writing, and more. The lessons and activities are presented via a preselected "learning path" that you, as the parent, control. Your child is given an avatar and tickets that they can use towards cool prizes as they progress through the program.
There are tons of ABC Mouse reviews online, so I will spare you with too much of what you can learn elsewhere and say what my experiences have been in using the program with my now three-year old.
What I Like
Okay, so let's start with the good stuff. I like ABC Mouse because its membership options are affordable. I was able to try ABC Mouse on a 30-day trial basis for free. Otherwise, monthly memberships are around $7.95. While annual memberships are around $80 dollars or so. Along with being affordable, I like that I can truly customize my child's experience using the program. I also like that my child feels like she is customizing her experience in the program as well. My daughter had a blast picking out her avatar. She also enjoys choosing prizes and being able to pick out which activities to do within the program. I also like that along with doing the nitty gritty of educational lessons, there are games and other fun freebies throughout.
What I Don't Like
There is a lot to love about ABC Mouse, but there were a few things about the program that I don't like as much. First, although there are hundreds of activities on the program and the experience that you get through ABC Mouse can probably not be recreated on your own, a lot of what is covered can be found online for free. Also, and this isn't a disadvantage, just something to be aware of, while ABC Mouse is extremely user-friendly, your child will likely need your help going through the lessons. I never realized, until this program, just how much coordination and thought must go into doing basic computer operations like using a mouse or scrolling down a page! So if you're planning to buy it for your three year old with the expectation that they'll just go to preschool online while you pay bills in another room, forget about it. They will still need your help. And this is actually a good thing!
Summary
Overall, I think ABC Mouse is a wonderful program that can only benefit your child. If you're on the fence about the program, I would suggest that you sign up for a 30-day free trial. If you do give the program a try, let me know what you think!