I'll admit, I am not a twin mom. But, I have definitely considered potential twin names in the past. I mean, twins are always possible, right?
In my twin dreams, I figure that they'll already have the same birthday, wear many of the same clothes, and, well, share everything over the years, so it seems like a good idea to avoid names that are too matchy.
If I was trying to nail down the perfect twin names, I'd consider the following while brainstorming…
No rhyming
Can have association, but already aren't often paired (i.e. Mickey and Minnie)
Syllable variation
Consider not having them start with the same letter (although, that's definitely hard to avoid!)
Link through meaning
Just pick 2 names that coordinate for siblings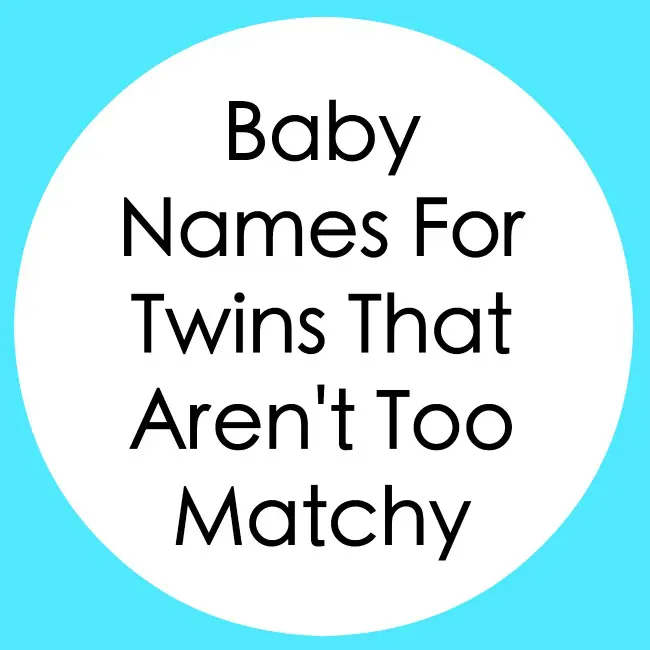 Twin Girl Names
Haven + Willa — Both have meanings of safety/protector.
Amelia + Eleanor — Classics!
Bellamy + Briar — Unique alone and together, something that will definitely be remembered.
Fiona + Phoebe — Sound like "F", but aren't so they can each have their own first letter.
Zoe + Eve — Both meaning life.
Esmerelda + Genevieve — Fit for queens!
Boy/Girl Twins
Theo + Tess — My best friend's favorite boy/girl twin combo.
Annaliese + Arlo — I love the combo of one long name and one short.
Eli + Emmaline — Again with the short and long. That's gold in my book!
Beau + Calista — Both mean beautiful.
Oliver + Elise — Think of double vowels as an option for your boy/girl twins.
Marina + River — Subtle water connotations.
Sienna + Gray — Two colors that don't scream "pink and blue".
Xander + Beatrix — Start with a fun letter … and end with it!
Vincent + Ivy — Matching subtly through the Vs.
Twin Boy Names
Crew + Camden — That short long balance shines here.
Lance + Griffin — Talk about a strong combo!
Rocco + Reese — Same first letter, but distinctive on their own.
Ian + Arthur — A royal, but classic flair.
Stone + Torrence — See that nature affiliation?
Milo + Dominic — Short and long wins again!
Roy + Miles — Two little gentlemen.
What twin name combinations do you love that don't technically "match"? Let's keep the brainstorm going!