Yesterday we heard the heartbreaking news that 2 year old Jacob Jenkins passed away on Wednesday after choking on a grape at a Pizza Hut in Hartlepool, UK.
The young boy had been eating out with his parents last Friday when he began to choke, and stopped breathing for 30 minutes. He was rushed to hospital where he was put in a medically induced coma, but died five days later.
Our thoughts and prayers are with the Jenkins family through this tragic and heartbreaking time.
The Risks of Choking
The AAP states:
Choking is a leading cause of injury and death among children, especially children 3 years of age or younger. Food, toys and coins account for most of the choking-related events in young children, who put objects in their mouths as they explore new environments.
Grapes, cherry tomatoes, hot dogs, and nuts, are among the most common foods that are often believed to be safe, but that need to be cut into tiny pieces for children up until the age of 5. Always encourage slow chewing with your child, and avoid letting them eat while running around as this increases the risk of a choking incident.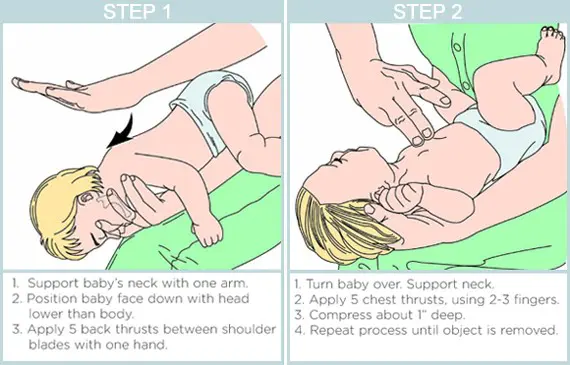 What To Do in An Emergency
Here is a short video by St John Ambulance UK, explaining what you should do in an emergency when a child is choking, followed by what to do when it happens to an adult. Please do watch it, and pass the information on. You could save a life.