Losing weight post-baby is the bane of my existence. And I know I'm not the only one! Many moms are able to go to gyms to work out but most of us have to make do working out from home…with the kids running around us…getting in the way. Since this isn't the ideal situation, we tend to look for the workouts that will fit best into our already hectic schedules.
My criterion for a good home workout plan is simple. It must: be short, be well rounded (not just cardio every day), and whomever I'm watching has to be relatable. Nothing makes me feel more like a fat blob than trying to keep up with some trim, fit trainer who can still talk normally while doing 30 consecutive burpees.
And ladies! I've found the perfect workout from home videos that meet my criteria and more: Bikini Body Mommy, found on YouTube!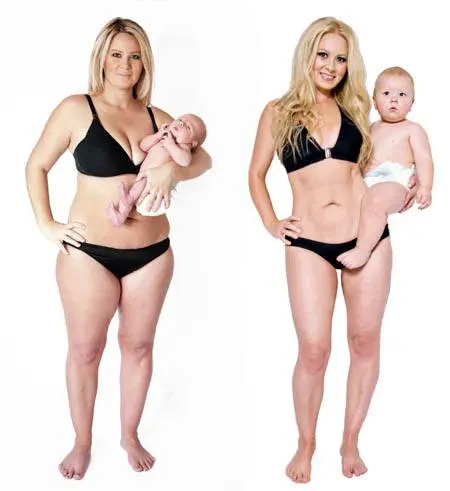 Why I like working out with Briana of Bikini Body Mommy on YouTube:
It's free.
She's a real woman and a real mom. We work out with her when she's out of shape, not just when she's trim. This means we see her take breaks to catch her breath, we hear her curse sometimes, and we even see her own kids running around, just like mine do!
She doesn't expect too much, too early. I hate when the first week of any workout is packed with things I'm not capable of doing any time soon.
It's quick. Her videos range from 10-25 minutes or longer, but you build into the longer ones.
90-day workout challenges you actually want to complete. (All her previous challenges are available on her YouTube channel and you don't have to go in order.)
You don't have to buy any of her added material to do the workouts and see results but it's available in case you do.
She really emphasizes NSV's (Non-scale victories), like inches lost and progress pictures. These are where you'll see more progress, quicker, than on the scale.
How down to earth her personality is. I feel like I'm working out with a friend instead of being intimidated by a cold or fake trainer.
One thing I like…less:
Some of her earlier challenges you can tell she hadn't quite gotten a handle on where she wanted her channel to go. Her workouts are more repetitive and less trainer-like and the camera quality isn't as great. So I'd suggest starting with her 4.0 or higher challenges, though you don't have to go in order.
So if you're like me and want to jump back on the wagon of working out from home and getting in shape, try out Briana's Bikini Body Mommy 90 Day Challenges and let us know how you liked it!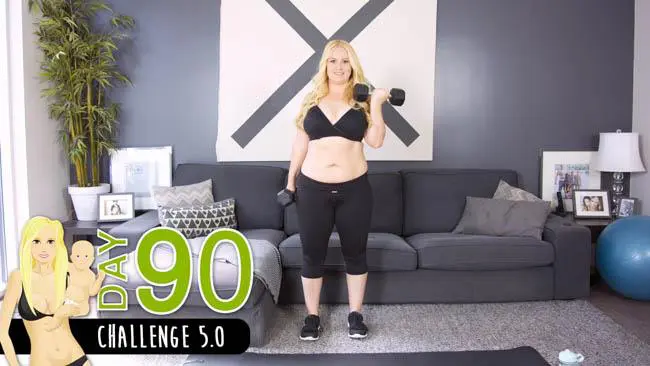 Need motivation to work out? Check out the 5 phrases I use to help me stay motivated!