In our home, art projects range in excitement. I get an "ok" if I propose a craft with crayons and a "yay!" if markers are brought to the table. But, if I say the word "paint" it's like heaven on earth. Paint is the secret sauce for a popular craft project around here!
We've applied our hearts out many times since last fall's apple craft so for Valentine's Day I introduced a new produce for our February paint stamping – CELERY!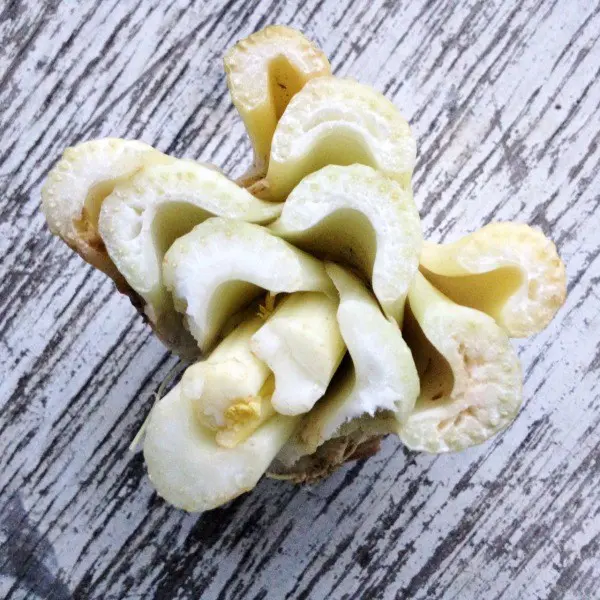 This celery of ours was on its last leg, so after salvaging the top for some flavor in chicken salad I knew the end would be the perfect flower "bloom."
To stamp with celery you'll need four craft supplies – paper, paint brushes, a paper plate paint pallet and paint. When we're crafting, I usually make one and talk through each step while my daughter watches. It allows her to use her eyes and ears before attempting the project on her own. She's become a pro at watching and recreating … and adding her own embellishments. It's a joy to watch her create!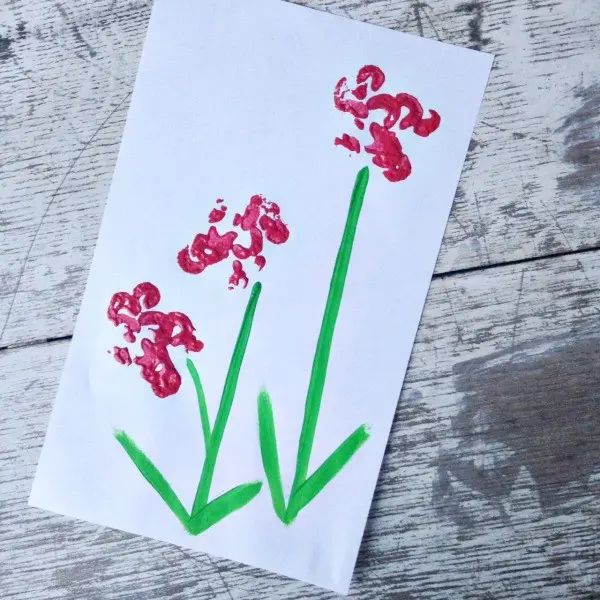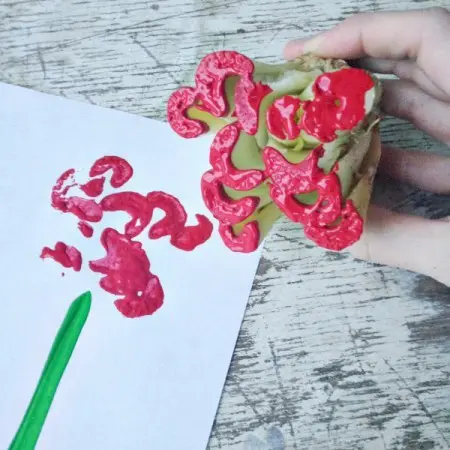 This flowers project craft created from celery stalk paint stamps are the perfect way to say "I love you" to dear friends or family who are far away on Valentine's Day (or any other day)! And, much, much cheaper the sending a real bouquet 🙂