Sometimes I forget that my daughter is only two years old. She will be 3 in a few weeks, but her entire life, she has been in the 90-something percentile for her height, thus making her look older than she really is. She is a size 9 in her shoes, and will probably grow out of them again in a few months. Her clothing size is at least a 4t, though it depends on the brand and where I buy them from (Walmart clothing seems to run small so I put her in size 5/6 or XS from the girl's clothing section).
Since she is our first, I don't know any other way when it comes to what my child "should" look like or what size she "should" be wearing right now. For a while, I was oblivious to just how tall she really is but when enough people make comments about it, you start to catch on. Almost every time we go to the park or run errands, people always ask me how old she is and after I tell them, without fail, they say, "Wow! She's so tall for her age!" Yup. She is. She towers at least a head taller than all of her friends, and in her church nursery class, it's almost comical how much older she appears to be.
I love my toddler (even if she's a little monster during her tantrums). I would love her if she was even taller than she is now or if she was small, in the 1 percentile. Sure, there are times when I wish she wasn't so big. But that's mainly when I can't find a dress long enough to cover her diaper or when she cuddles on my lap and doesn't really fit anymore.
What I don't love is the looks strangers give me, or the comments they sometimes make about her. Here's a great example: We went to a fun Pumpkin Bash around Halloween. It was huge, with games, rides, free food and actors in character costumes. I wanted my little one to meet Ariel and Aurora so we waited in the long line, sure that she was going to be so excited for a picture with them! When it was finally our turn, she became quiet and timid, like many 2-year-olds do. As we pushed her forward for a picture, she started baby-talking, "ba, ba, ba" (a fun little digression due to her baby brother reaching his babbling stage), and shaking her hands up by her chest. So picture that—perfectly normal two year old behavior, but conducted from a little girl who looks to be at least 4. The Disney princesses tried to recover quickly from their shock but my husband and I could tell they assumed our child had special needs, instead of just being young. From then on, they talked to her as if she wouldn't understand anything.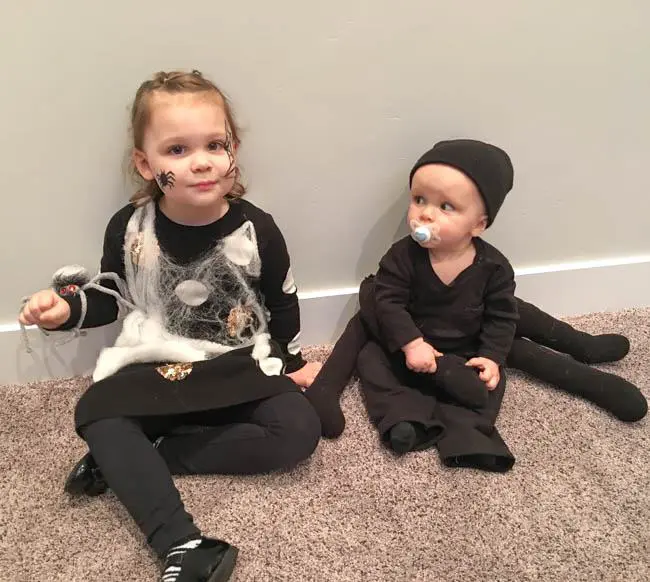 Another example, this one being something I see quite often: On the playground, my daughter is very social and loves making new friends. However, since she is only two years old, her language is still a little hard to understand and her movements are still a little toddler-clumsy and silly. When Adalynn plays with older kids, they try to talk or explain a game to her, and she doesn't react the way they are expecting. They think she's older, so when she just runs in circles or yells jumbled speech, the looks they give her hurt my heart. I know they don't stare or judge her to be mean; it's just their natural confusion. But it makes my worries intensify. I don't want her to be the "weird kid" and since they don't know she's so young, she comes off that way. And how the parents look at her once she shows her true age can be downright mean sometimes. Heaven forbid they also see she's still in Pull-Ups; not potty trained like all 4 year olds should be. These particular strangers make me feel like I instantly have to defend and explain my daughter. I shouldn't have to give excuses for the way my child is; she's two. I know she doesn't look it, but I promise, she is. She just has a lot to learn still.
These awkward experiences are just some of the many that have influenced the way even I see my child.
I see her possible future: the middle school teasing, since she'll likely be taller than most of the boys in her class. The assumptions of which sports she should be playing only because of her height, not because of her interest in them. The heels she won't wear to prom or her wedding. The struggle to find modest length clothing that fits…
But when I push past the judgment from strangers and my own worries, I see other things in my daughter that I've known all along: I see her kindness, as she dabs my tears when I'm crying or gives a hug to the friend throwing a tantrum. I see her intelligence, as she "reads" me books at bedtime and gets most of the story correct. I see the confidence she can have in herself if I don't let my worries project onto her. I see the amazing woman she will become, since height doesn't really matter, after all.
So if you have a child who looks older than they are, I understand you. I'm here to remind you to ignore the comments that will continue to be exclaimed for a few more years. I won't stare while your child sucks on a pacifier because maybe he isn't 5, like he looks. I won't throw snide remarks your way about not parenting your toddler's bad behavior because (it's rude, and) maybe you don't have a toddler. Maybe she's only 11 months old. I'll give you the benefit of the doubt if you'll give me yours.
And I'm here to offer some advice to those who have "normal" height children: Yes, we know our child is tall. Yes, we realize it's kind of crazy. We already know what age you thought our kid was. You don't need to go on and on comparing your kid to mine. Your over-enthusiasm feels old, since we do get it from so many other parents all the time, so excuse us if we don't seem like we want to excessively talk about our kid's height. Change the conversation to what you notice my daughter achieving, instead of what you notice about her appearance. Do this, and I promise, we will all get along so much better, with less worries and insecurities to go around.