Yesterday we brought you pregnancy Halloween costume ideas, and today we're sharing ideas for those that want to wear their baby! The possibilities are endless, but here are a few of our favorites- enjoy!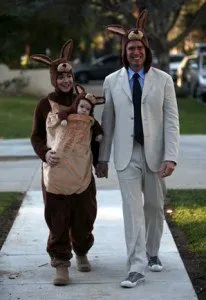 How adorable do Alyson Hannigan and her baby look as a mommy and baby kangaroo?
We often call babies our "little monkey" and one mom made that true. A monkey in a tree costume is too cute!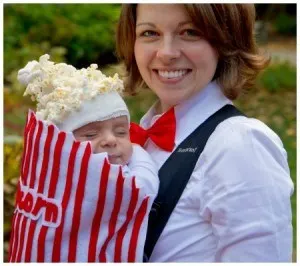 Popcorn anyone? You could dress up as the vendor and your little popcorn could steal the show.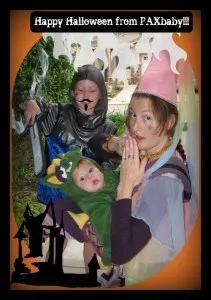 We love this unique princess and dragon idea from www.PAXbaby.com– mommy has even incorporated her older child as a knight. Genius!
Inspired by The Flintstones, check out Wilma and her baby dinosaur. Dad could even dress up as Fred! Get more information on this mom's costume here.
Talk about creative, this costume involves turning your baby carrier into a bag of money, while you dress up as a bank robber.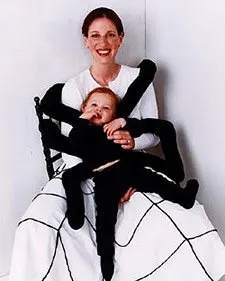 This idea of a spider on a web got me thinking- you could also do other bug related costumes like a butterfly (baby) on a flower (you).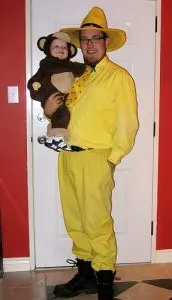 This baby is not in a carrier, but this could easily incorporate one, and is such a brilliant idea for a dad and his little one! Curious George and the Man with The Yellow Hat will be a hit with the kids 🙂
Will you be wearing your baby this Halloween? Share your costume ideas with us!