I have a terrible sweet tooth which gets me into a lot of trouble, but come on, holidays mean desserts! And Easter is no different. So today I've rounded up some delicious and creative Easter desserts for you all to make, eat, and love!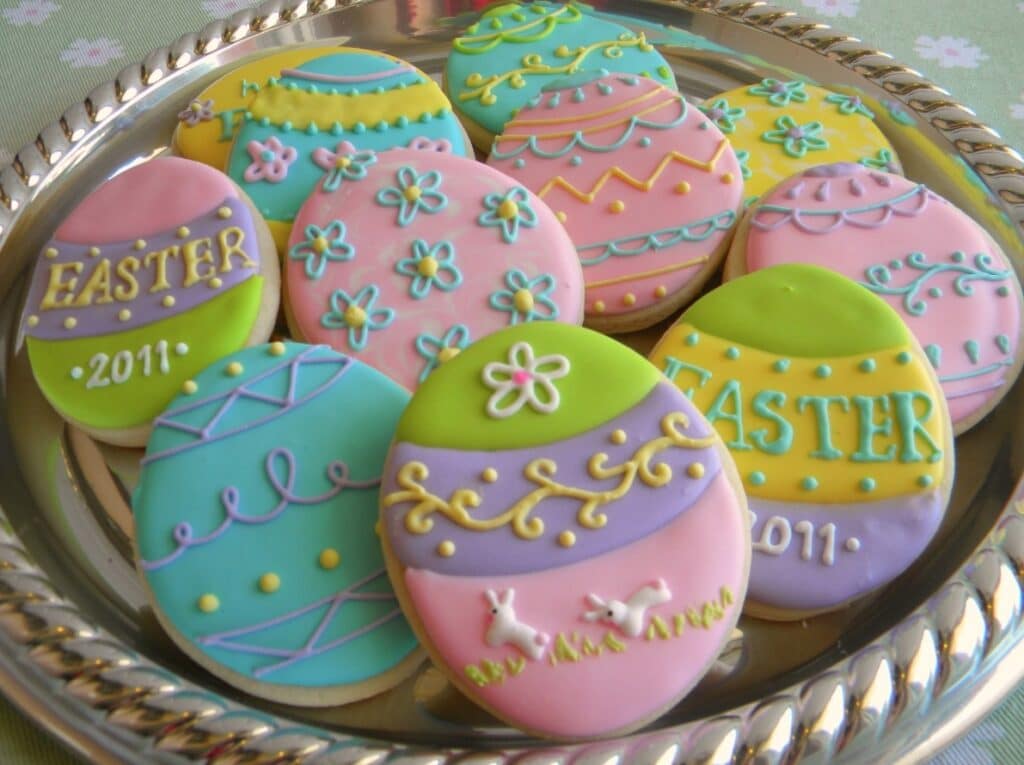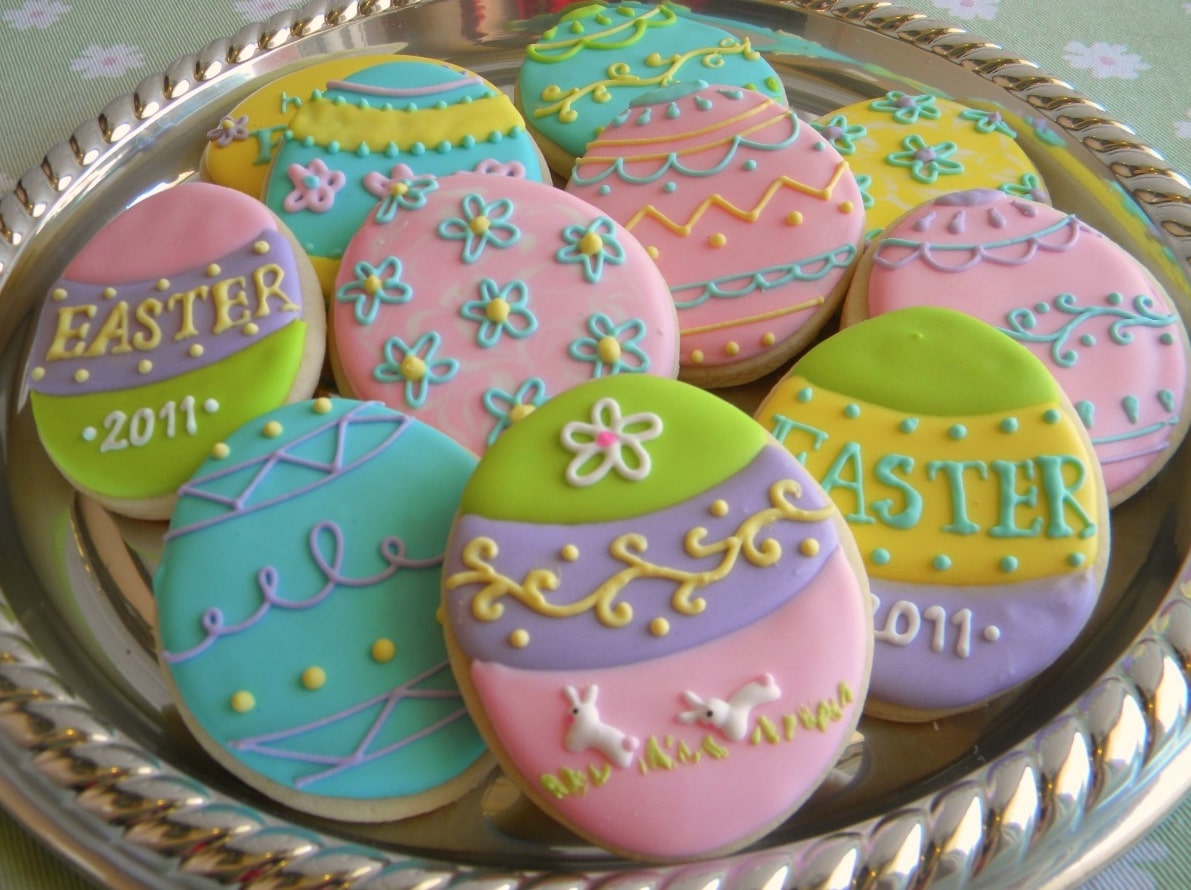 Sugar Cookies From Occasional Cookies. These Easter egg sugar cookies are as simple as cutting, baking, and icing! If you're not into eggs, shape them to look like Easter bunnies!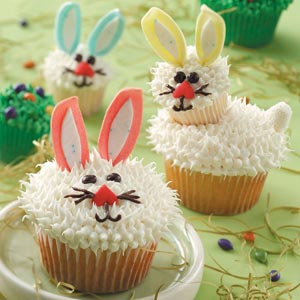 Easter Bunny Cupcakes From Taste Of Home. These adorable bunny cupcakes are easy to make and taste just as good as they look! Use them as center pieces or just for gobbling down after Easter dinner!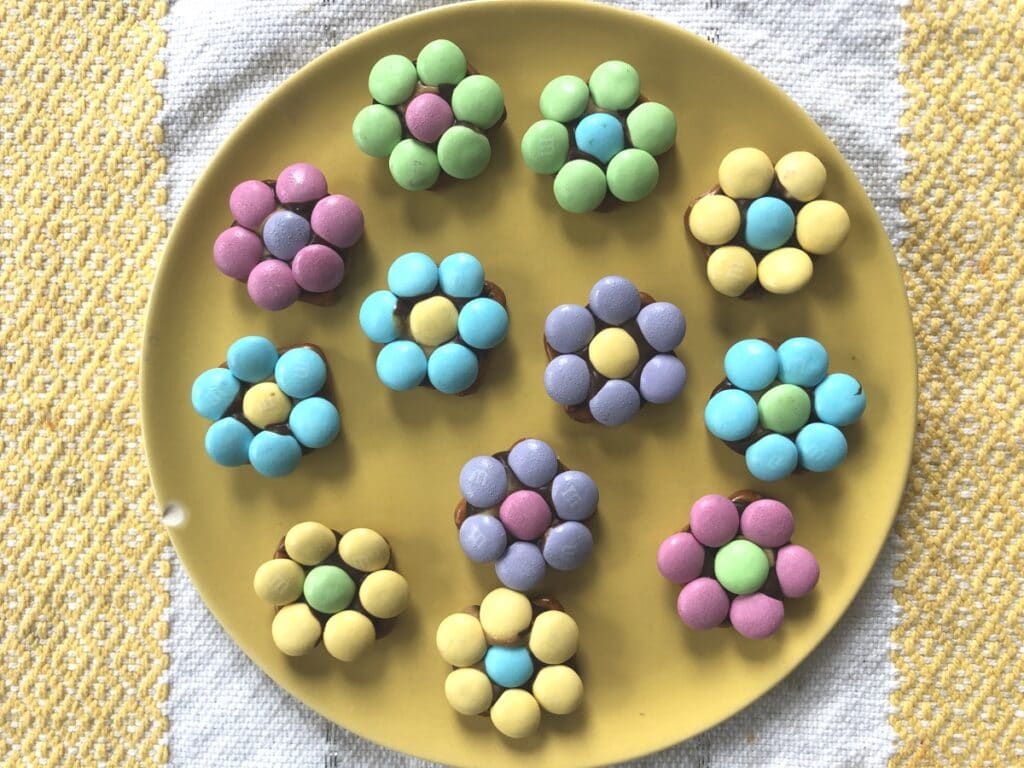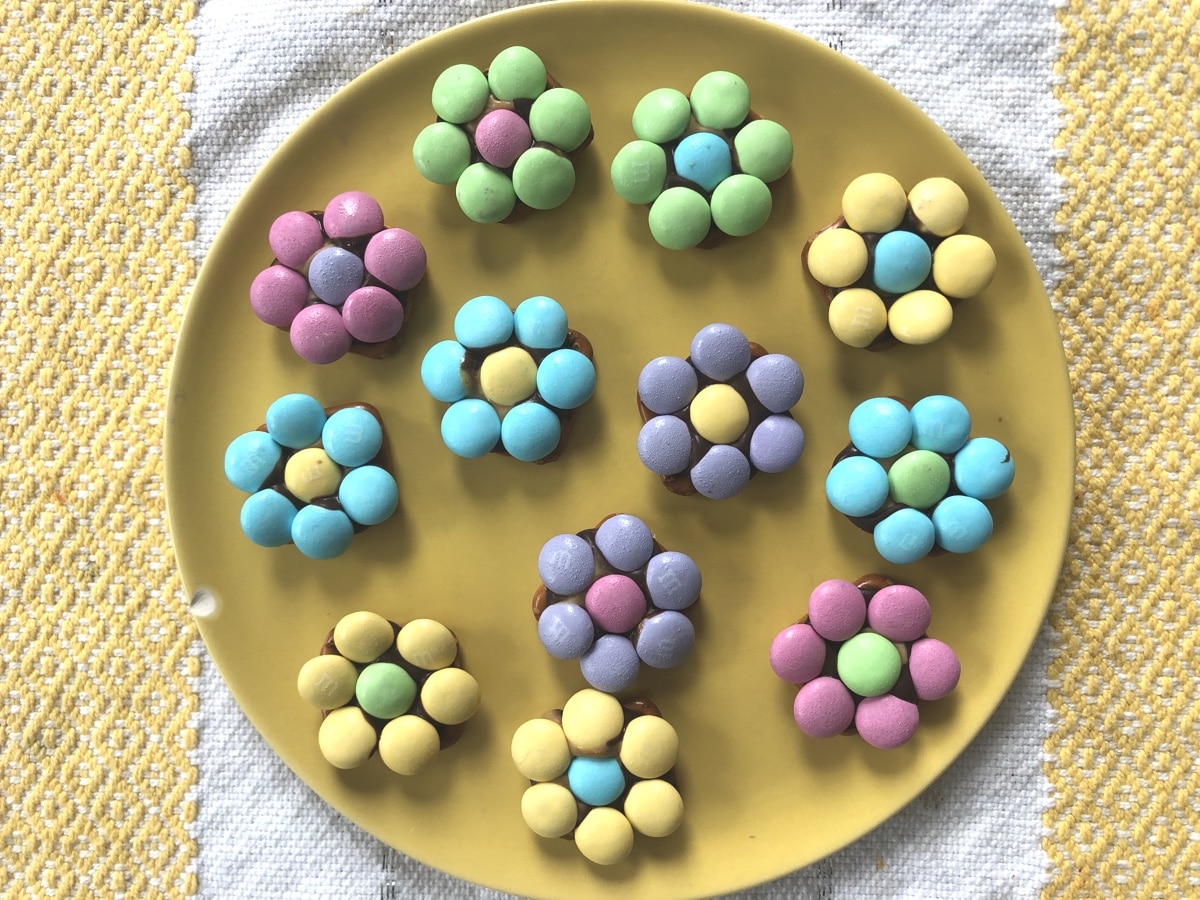 Easter Pretzel Flowers from Baby Gizmo. These bite size, peanut butter, chocolate, pretzel bites are perfect for any Easter or Spring snack.
Easter Candy Bars From A Beautiful Mess. Don't worry about buying candy this Easter, now that you have this recipe you can make your very own candy bars! These are sure to be a big hit!
Homemade Peanut Butter Eggs From What Megan's Making. My favorite candy for Easter are the Reese's peanut butter eggs! They are even better than regular Reese's. This year I'm going to make my very own homemade version using this recipe!
Crispy Easter Eggs From Delish. Make your favorite Rice Krispy treats, color them and shape them to look like Easter eggs! Adorable!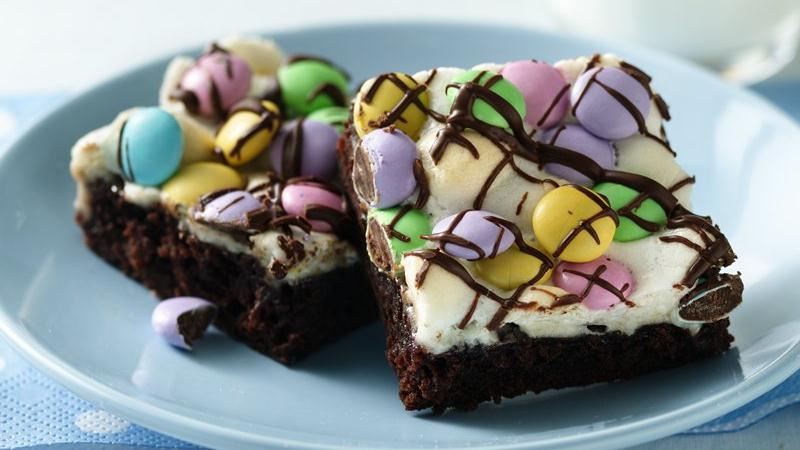 Easter Brownies From Betty Crocker. Take regular brownies to another level by frosting them and decorating them with your favorite Easter candies!
Easter Basket Cupcakes From Bakerella. The only thing better than an Easter basket is an Easter basket cupcake! A cupcake topped with your favorite candies. These would be perfect to put by everyone's plate at Easter dinner, or to pass out to your children's friends. 🙂