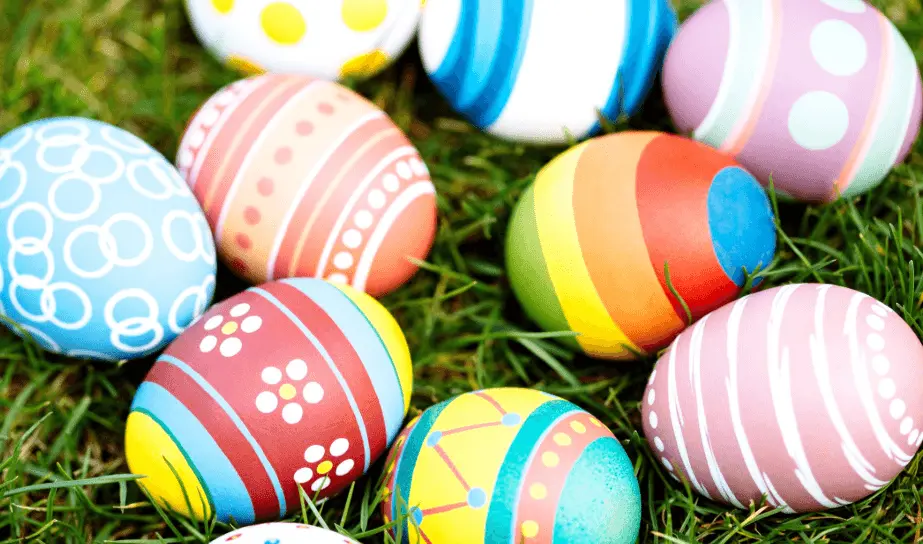 Easter egg hunts are so much fun to witness, if you ask me. Last year was the first time my son was old enough to understand the concept of the hunt, so it was quite low key and simple. (I think it was even contained to only one room. It was raining so it had to be inside!) This year, however, I've got some big plans. Here are some fun Easter egg hunt ideas for you to try!
Color Coordinate
I don't need to do this just yet, as my daughter isn't old enough to hunt for eggs so my son is hunting alone. But when we do a large hunt with all of the cousins, we designate each child their own color egg. This helps prevent one child from finding them all and hoarding the goodies! There are some variations you could try based on your group – green eggs are for the younger kids, yellow are for the older; purple eggs are only for girls while the boys can only pick up red eggs, and so on.
Hide a Super Egg
My family (and probably many others, I can't claim this as an original idea) always hid one 'special' egg – it was set apart from the rest either because it was gold in color or decorated with stickers. It was hidden in a really good spot and contained a special treat – either money or something equally exciting to a child! Make sure all participants know ahead of time to keep their eyes out for the super egg.
Fill Them With Alternatives
There's nothing wrong with eggs filled with candy – I would NEVER tell you to cut out the chocolate or jelly beans. But consider filling them with prizes that aren't edible – stickers, Shopkins, coins, toy cars, accessories, bouncy balls, and so on. Here's some extra ideas from Our Family of Seven.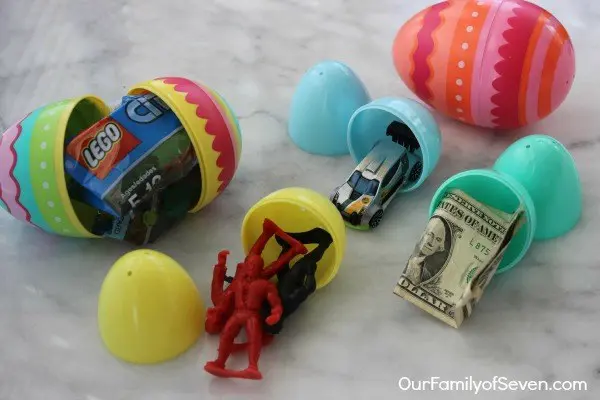 Create a To-Do List
Looking to add a bit more purpose to the egg hunt? Or simply hoping to stretch it out beyond three minutes? Outfit each participant with a check list they must complete – find an egg in a tree, find three eggs under something, etc.
Scavenger Hunt
A to-do list not your thing? Then how about sending your troop on a scavenger hunt with adorable clues? A quick Google search produced 344,000 results, including a few personal favorite printables – BBC Good Food, Clutterbug, Baby Hints and Tips, and Happy Home Fairy.