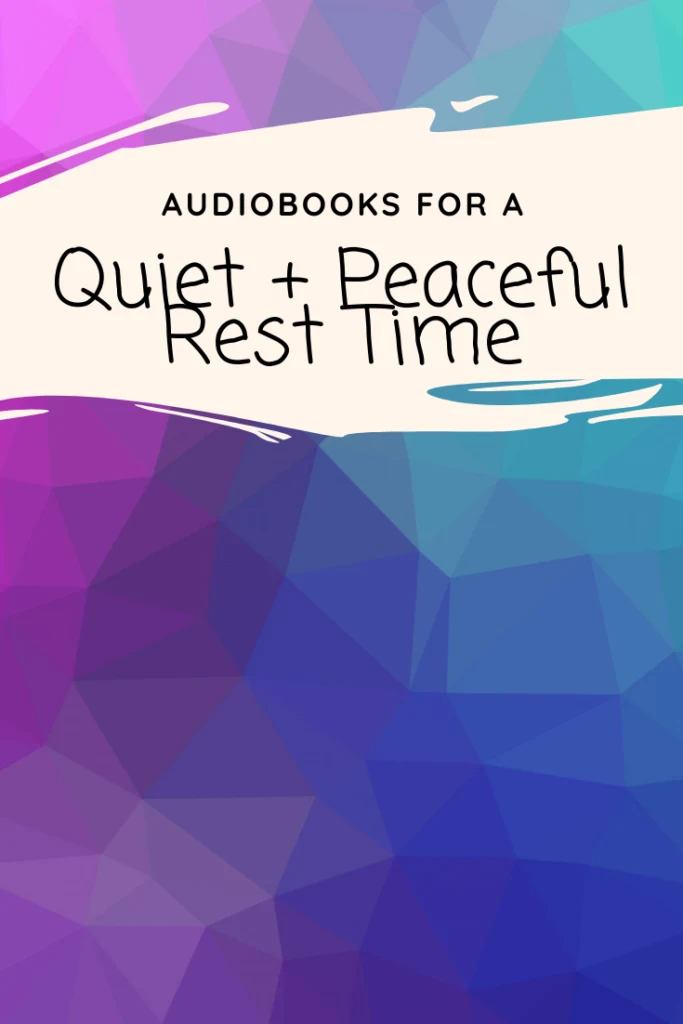 Every day, no matter what our family has a quiet time. For some that means a nap, for other that means laying down with an audiobook. It's a good practice – to rest and reset and then, begin again.
I love this time of day. It's peaceful and just what I need to finish the day strong. My kids need it too and I love that they so look forward to relaxing with a good book in their ears. Sometimes they even drift off, and that's totally fine with me! I've been known to fall asleep to a good book!
Usually we listen to book through the library's app Libby. It's a wonderful way to listen to audiobooks for free. So, if you're not taking advantage of that – download it ASAP and link your library card! The only downside, sometimes you have to wait for the book you want to listen to. If that's the case, you can consider a number of other audiobook outlets. Below you'll find 15 of our family's favorite stories divided out by where you can find them right now. Definitely check your library first though – free is always my favorite!
Free From Audible Stories
Did you hear that Audible curated a number of books for children that they're offering for free during the pandemic? You don't even have to have an Audible account to access them! It's called Audible Stories and these are a few of our favorites:
Discounted on Chirp
Chirp is one of my latest and greatest audiobook discoveries. Every day they launch new audiobook deals for adults and kids. They rotate though, so when you see a good one, snag it so it's forever in your Chirp library. These three are currently super discounted and HUGE favorites of my elementary-age kids. If you're new to Chirp you can stack these deals with an extra 20% off too!
Available on Audible
Over the years I have subscribed to Audible on and off. Their platform is easy to use and they have tons and tons of amazing titles. These are a handful of top picks from our Audible library … I bet your kids will love them too!