From one homeschool mom to another (because we're all in that boat now), let me assure you that it is A-OK to employ screens these days. Now, nonstop twaddle, probably is not ideal, but so many of the streaming services are chock-full of AMAZING documentaries and teaching topics. And those Netflix learning shows 100% count as school.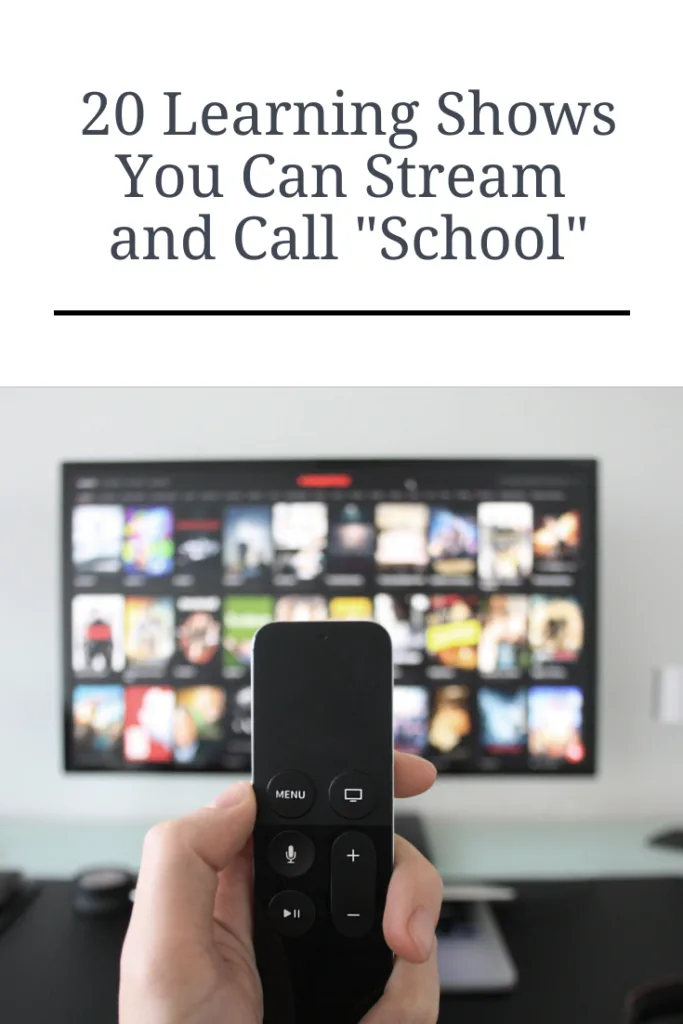 You can simply let your children watch and enjoy.
You can ask them to take notes throughout.
You can have them write a one sentence or one paragraph summary.
You can lay out colored pencils and let them illustrate a favorite scene.
Whatever you do, diving into these learning show episodes will surely give them a glimpse of the world – past and present – and open up doors to something that might really spark their interest. And, confession, moms and dads will get drawn into a fair number of these too! Documentaries and educational television have come such a long way since I was in school! Then again, you'll note some classics below too …
Disney+
Lost Cities with Albert Lin – My 9-year-old is obsessed with this series. It's honestly a little grown up (totally appropriate, just pretty in-depth), but she loves it so I'm not complaining. I've learned so much too, traveling with Albert Lin and exploring lost cities with modern day technology.
America's National Parks – Plant the travel bug with this television tour of the U.S.A.'s amazing national parks.
Titanic: 20 Years Later with James Cameron – Cameron is at it again! Maybe dive into this one with your older kids so you can watch the blockbuster Titanic too.
Bears – Follow a mama bear and her cubs in Alaska. This is a whole family favorite!
Expedition Mars: Spirit and Opportunity – The closest sneak peek we have to everything Mars to date!
Netflix
The Magic School Bus – Ms. Frizzle knows just how to bring science alive for kids!
The "Who Was?" Show – Based on the popular book series, The "Who Was?" Show offers gobs of mini biographies.
Night on Earth – I love the glimpse at nature's nightlife. So much happens while us humans sleep!
Carmen Sandiego – A new spin on an old favorite!
Justin Time – Travel around the world with Justin and his friends Olive and Squidgy. It's a lot of history, social studies, and geography wrapped up in one fun show!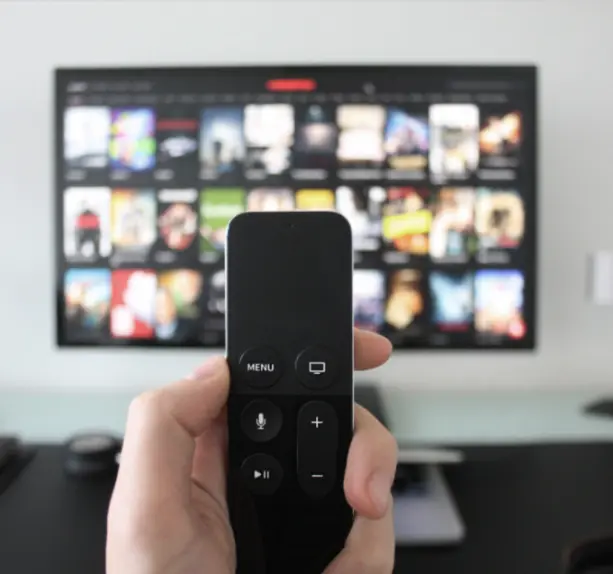 Amazon Prime
Wild Kratts – My kids have learned countless animal facts from the Kratt brothers!
Reading Rainbow – Classic, and still, oh so good!
How Stuff Works NOW – Honestly, this has drawn me in quite a bit! It's so interesting to learn how stuff works.
What's Up in Space: The Solar System For Kids – We've been learning about space all year long as a family and this series is the perfect complement.
Hulu
Lego Masters – Oh, you know there is a lot to learn here!
Concertino – Introduce your kids to the beauty and skill of classical music. Mixed with animation, this show will draw kids in and help them learn all about instruments, music, and more.
Mr. Snail – See the world from a cartoon snail's perspective!
Jane – A documentary about the amazing Jane Goodall.
Bizarre Foods – One you can sit and enjoy too! Travel around the world with Andrew Zimmern and "taste" everything as you go!
Secrets of the Zoo – When you can't go to the zoo, this is the next best thing.