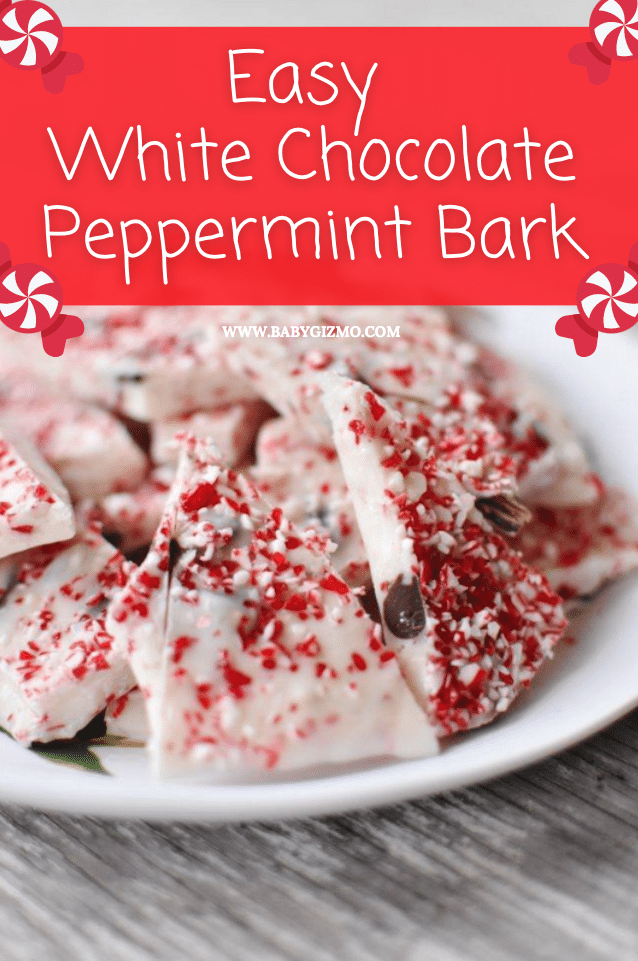 The other day my daughter and I made dark chocolate peppermint bark. It was quick, easy and delicious and we couldn't wait to show Daddy when he came home.
Upon his arrival, he took a little nibble, exclaimed how delicious it was and then whispered to me, "I'd be extra happy if you tried a white chocolate peppermint bark." Haha! I rolled my eyes and then, in the spirit of Christmas, whipped up a white chocolate version as a surprise.
He said the white chocolate peppermint bark turned out 10x better! And so, it only seemed right to share it with you!
This recipe is so simple and the perfect addition to a holiday gathering. You could even place a few pieces in a mason jar or a cellophane bag, add a ribbon and gift homemade deliciousness!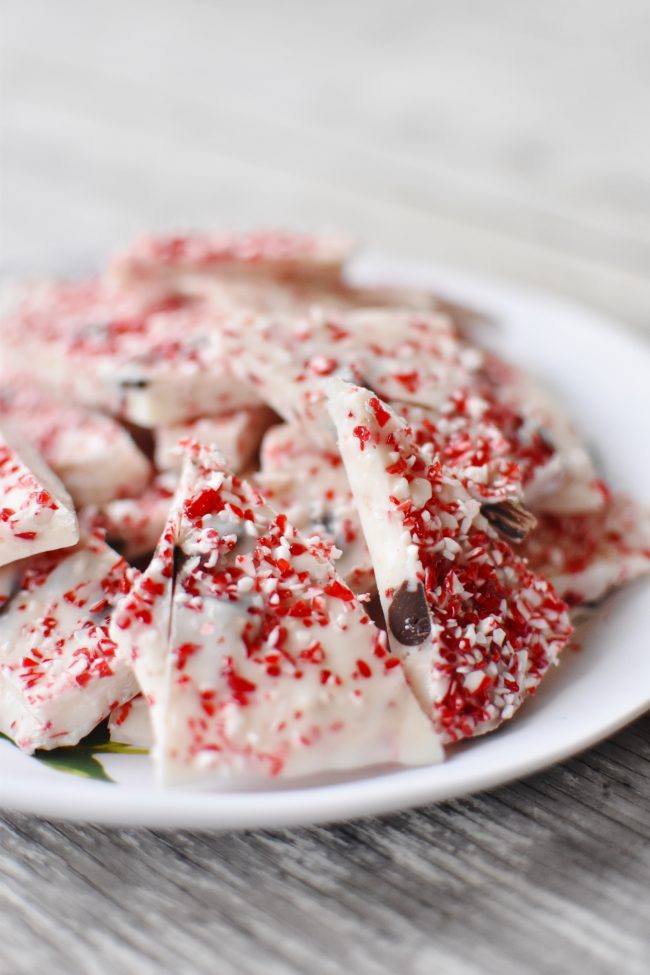 Ingredients
16 ounces white chocolate chips
1/3 cup milk chocolate chips (minis would be fun too!)
1 tablespoon coconut oil
1 cup crushed peppermint (you can buy pre-crushed in the baking section… amazing!)
Directions
Line a 9×13 baking dish with parchment paper.
Pour white chocolate chips into a microwave safe bowl. Add coconut oil. Microwave for 1 minute. Stir. Microwave for 30 seconds. Stir. Microwave in 30 second increments until white chocolate is smooth.
Stir in 1/2 cup of crushed peppermint and milk chocolate chips, and pour onto parchment paper.
Sprinkle remaining 1/2 cup of crushed peppermint onto the top of the white chocolate and freeze for at least 1 hour. Overnight is fine too.
Remove from the freezer, lift parchment paper onto a cutting board and with a sharp knife, cut bark into pieces.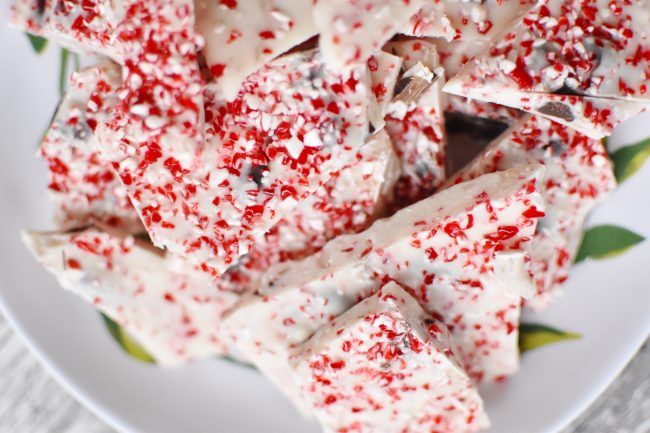 Looking for more holiday dessert recipes? We got you. Christmas Cookie Recipes.