We are entering month 12,049 of this pandemic and we're staying home as much as possible. I know I'm probably not alone in saying my kids have watched more TV this year than their entire lives combined. I used to be so good at prescreening their show choices, making sure what they were watching had some level of critical thinking or education.
But ever since month 1,924 of quarantine, I've decided there are worse things to worry about (like family members literally dying from the virus) than my kid's choice of stupid shows.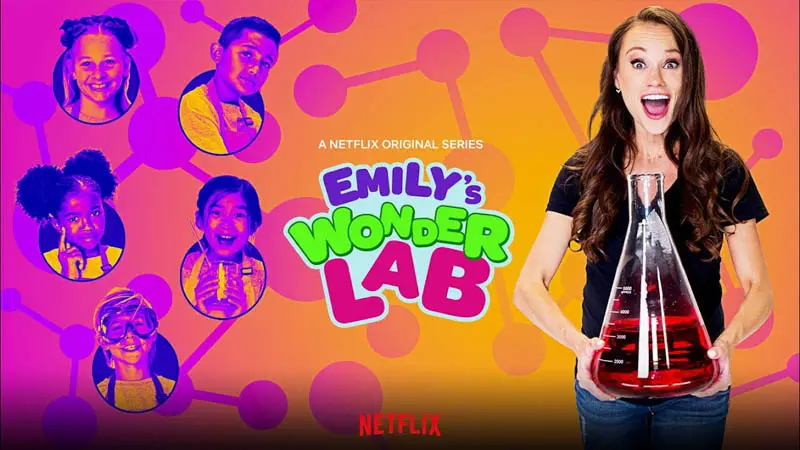 But I finally feel like I've made an easy parenting "win" when I discovered a best new show on Netflix – a new Netflix show that is educational and fun! It's called Emily's Wonder Lab. The host, Emily Calandrelli, is engaging and the whole topic of the show is STEM based. I have noticed my six-year-old becoming more interested in science, and since that was never my strong subject in school, I'm thrilled that Emily will take over this area in her on-set lab. She shows an at-home experiment idea at the end of the episodes that are easy to recreate as a follow up.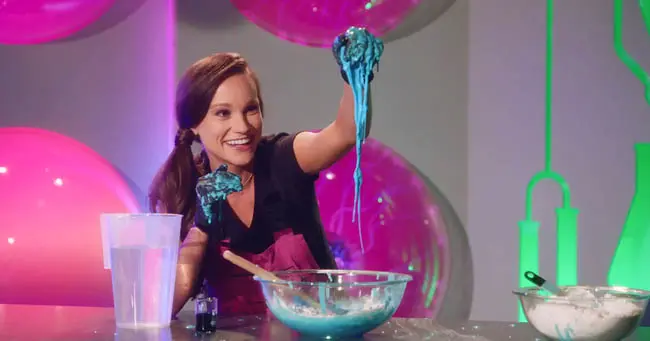 Each episode has a theme and Emily leads five-six kids in a fun experiment while asking questions and showing us that science can be incredibly fun! The episodes are also short enough to hold my four-year-old's attention, so we end up watching this show as a family. Episode 2 is all about Oobleck, a topic I've covered before! It was fun to try the experiment again.
If you're tired of the poorly animated, whiny and empty cartoons our kids tend to gravitate to, give Emily's Wonder Lab a shot! It's a parenting win for us all!