There is nothing better than a cool, crisp fall morning. Add pumpkin pie pancakes to the breakfast menu and the day is sure to be near perfection! Our family has started having these every Friday in the fall and it is such a delicious tradition. We all look forward to it!
I especially love that this recipe has a boost of protein and helps use up a can of pumpkin puree that might be leftover from other pumpkin-y recipes. Basically, it's the perfect morning kick-off!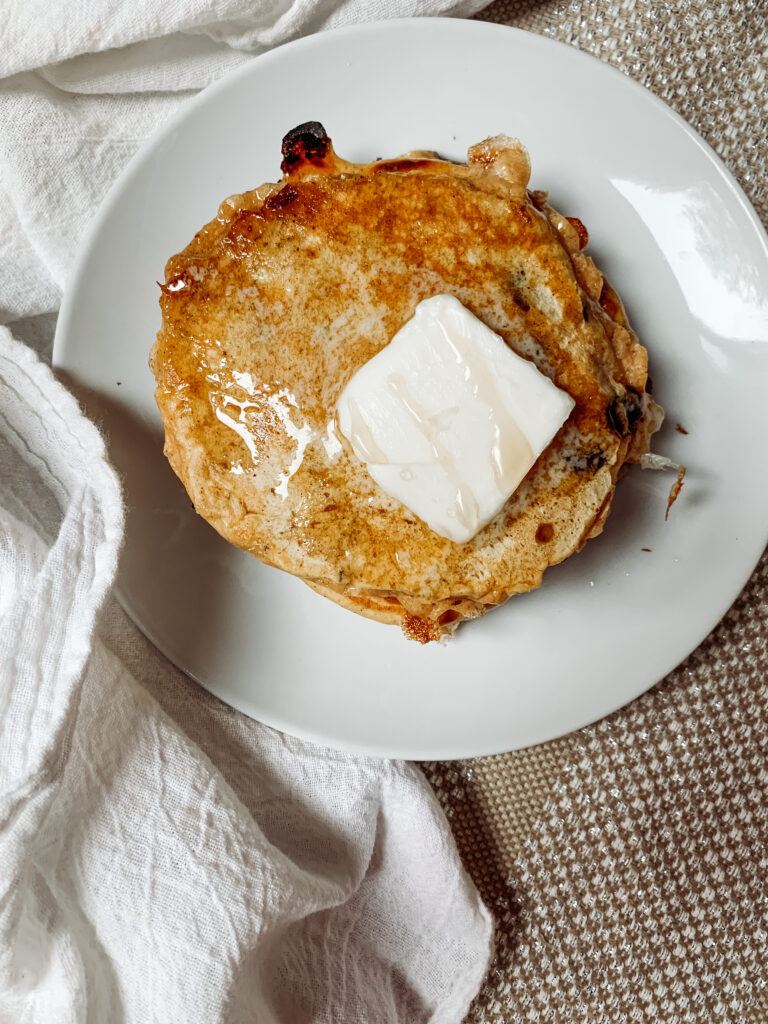 Ingredients
2 tablespoons butter
1/2 cup sour cream
1/2 cup cottage cheese
1/2 cup pumpkin puree
2 eggs
1 3/4 cups flour
1 tablespoon baking powder
1 teaspoon baking soda
1 teaspoon pumpkin pie spice
Directions
Grease a large griddle and preheat. I usually start on mid-high and then turn the stove heat to low once I pour the batter.
For the pancake batter, melt butter in a large mixing bowl. Add sour cream, cottage cheese (protein boost!), pumpkin puree, and eggs. Mix well. Add dry ingredients and mix again. Technically you should probably combine your dry ingredients in a separate bowl and then add to the wet better, but I dump everything in all at once, mix and call it good. And they always turn out!
Use a 1/3 cup to pour batter onto the griddle. When the edges rise and bubbles form on the top, flip. The second side will cook in much less time than the first – usually just a minute.
Serve with a big pat of butter and a drizzle of maple syrup. Enjoy the subtle taste of the autumn season!