It has been three years since I have had a baby in my home. But, in three or four short months, another will arrive! Our family is so excited and thus, heavy into our preparations for a new little one. We have made our list and checked it twice, and slowly but surely lots of wonderful baby items are rolling in. Most recently, we set up the amazing Famokids Play Mat and it is a perfect addition to the area between our living room and kitchen.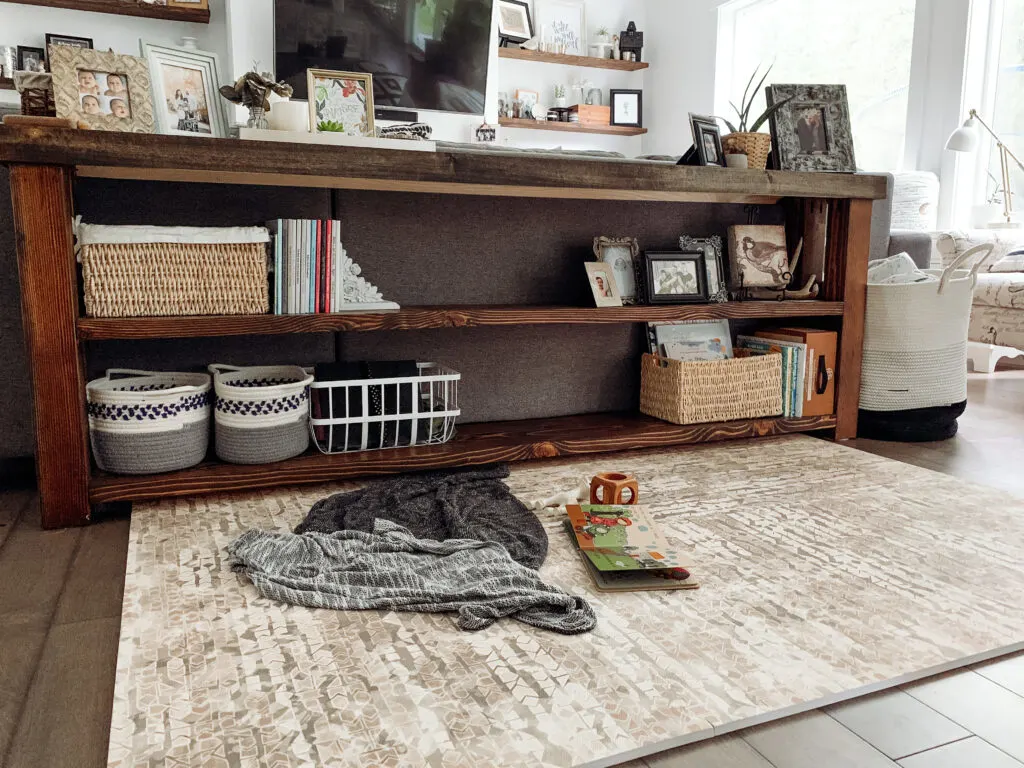 Famokids has created a much needed product in the baby market – a baby plat that doesn't scream "BABY!" They call it a "modern twist" and I have to agree. Their innovative design and commitment to quality is so well thought through. I can't wait to introduce our little one to this fun and comfortable rectangle during their floor play time.
Here are some of the top perks of Famokids Play Mats:
Portable – The six 2×2 squares that make up the Famokids Play Mat easily come apart and press back together. That means you can move the mat from room to room or even store under a crib or couch when needed.
Waterproof – Even though it looks like a textured rug, the Famokids Play Mat is completely waterproof! An essential feature when it comes to spills or spit up.
Customizable – Although we set up our mat in the traditional 4×6 rectangle, you can choose any shape you like. Leave off two squares for a true square, turn it into an L shape, or a just a long strip. Whatever your space needs, Famokids can be made to fit. You can even order extra squares for an extra large play mat!
Safe – The Famokids Play Mat is made with premium, non-toxic, EVA foam that exceeds U.S. and European safety standards.
Longevity – Marketed as a play mat, the beautiful design will surely last beyond the baby years. I can see our Famokids Play Mat fitting in well with our home's aesthetic in an older child's playroom, bedroom, or school room … or perhaps even a workout space as a mat for strength training and yoga in the years to come.
Needless to say, I am a big fan of the Famokids Play Mat! I mean, just look at this gorgeous amber colorway …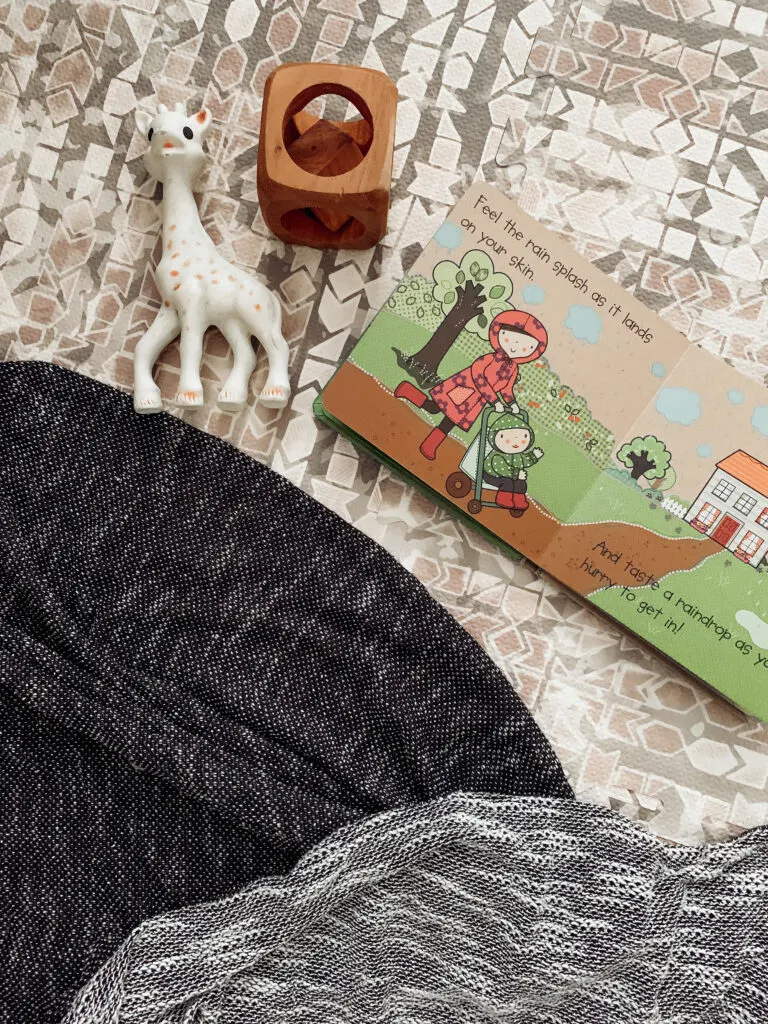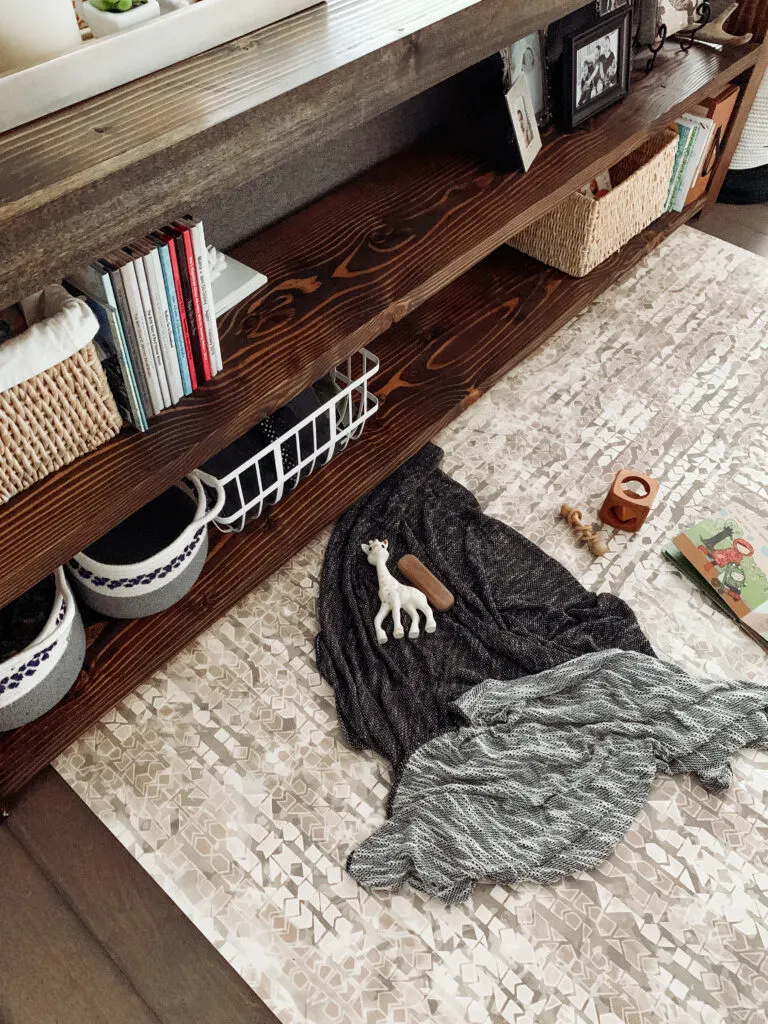 We can't wait to see our new baby give the Famokids Play Mat a try; we are pretty certain they will love it as much as we do!
And do it fast because right now they are having their Early Black Friday Sale – 15% off plus free shipping! Plus, all the colors – amber (pictured above), halite (a pretty pink), jade (a mint green), kyanite (a dusty blue), and moonstone (grey with a hint of lavender) – are in stock which isn't always the case!