I have to admit that I'm totally stealing the idea for this blog post from a friend of mine (with her permission!). A few weeks ago, she announced that she was putting together a meal plan based on "food holidays." I've done recipe posts based on one food holiday, but putting together a meal plan based on nothing but food holidays? Genius! Now, as we both discovered, this doesn't work for every day (National Cream-Filled Chocolates Day, anyone?), but it's a great—and fun!—jumping off point for your meal plan. So, here's February's schedule, with recipes to get you started. It's a fun mix of meals and desserts. Enjoy!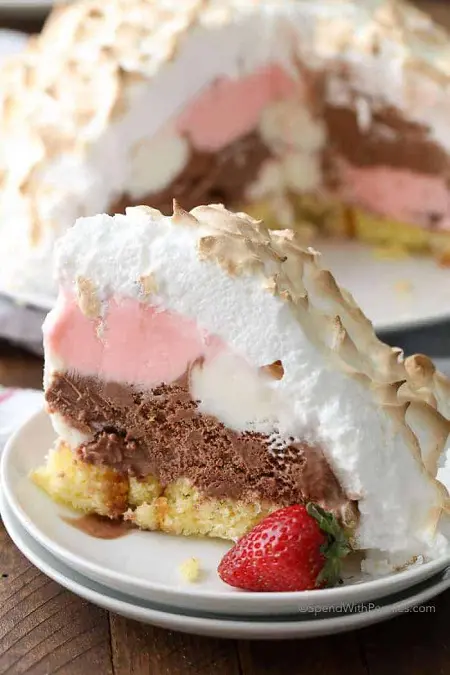 February 1: National Baked Alaska Day
Clearly our first day is a dessert day. Check out this recipe for the magical dessert that is Baked Alaska.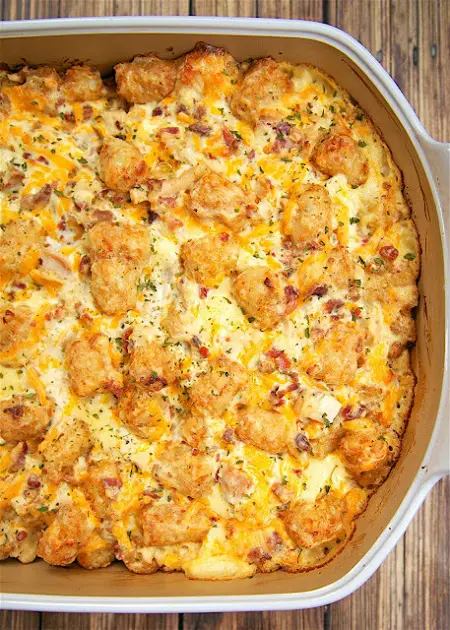 February 2: National Tater Tot Day
What could be better on National Tater Tot Day than a tater tot casserole? This one sounds like loaded fries with chicken; the protein is what makes it a meal. Serve the casserole with a salad to get some healthy veggies in there, too.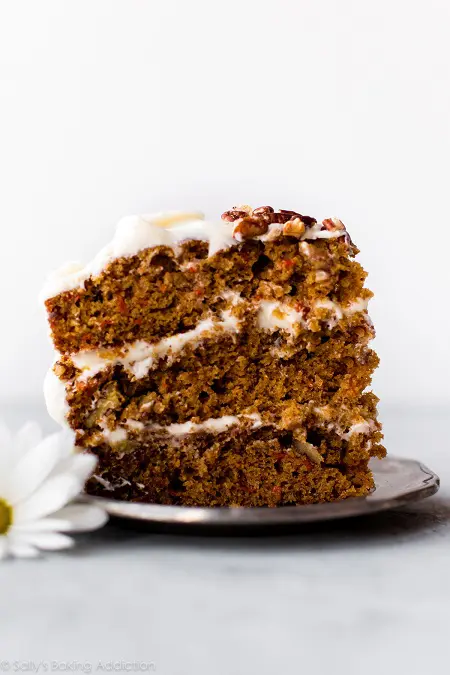 February 3: National Carrot Cake Day
More dessert. Or you could decide that with the fruit (applesauce), vegetables (carrots), and protein (pecans), this counts a breakfast. I'm not here to judge.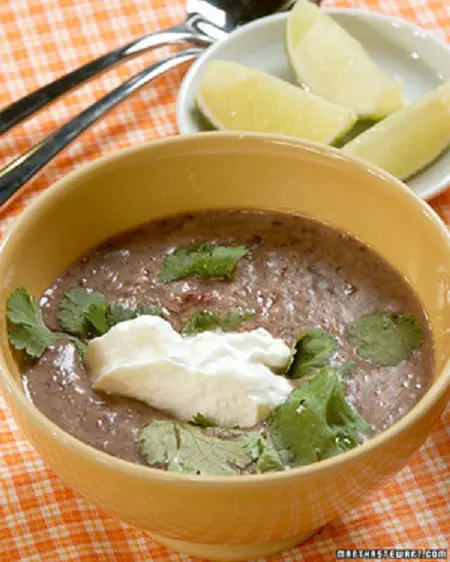 February 4: National Homemade Soup Day
One of my favorite easy soup recipes is this black bean soup. It's best if made ahead and allowed to sit. I recommend serving it with queso fresco crumbles.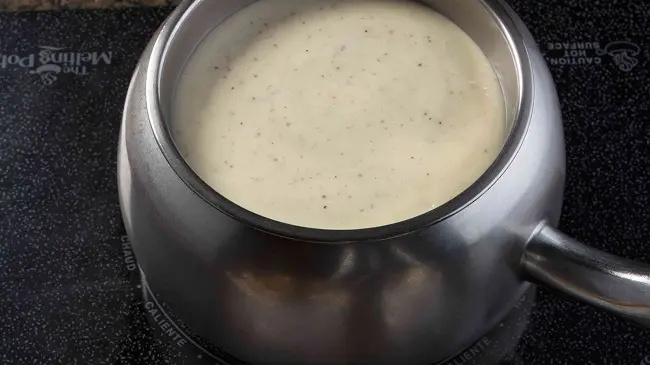 February 5: National Chocolate Fondue Day
Today, I'm just taking inspiration from the food holiday and am going with one of my family's favorite dinners: fondue. I was even able to track down our favorite recipe from The Melting Pot. The best part about this is you can dip whatever you want into the cheese, so your family can pick their favorite breads, veggies, and (cooked) meats. And you can always add a chocolate fondue for dessert.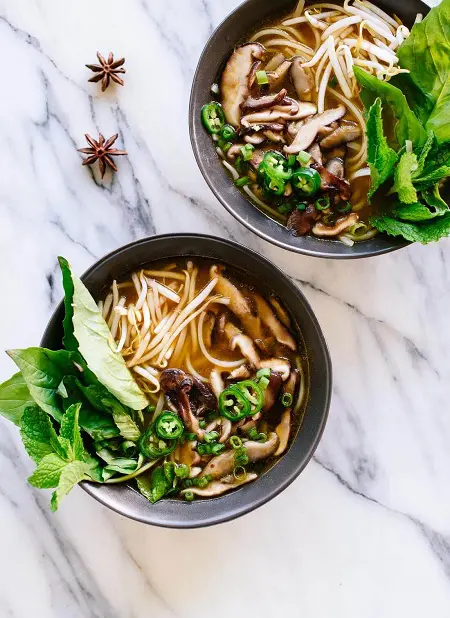 February 6: National Chopsticks Day
This was such an easy pick: my favorite veggie pho recipe! I add this crispy baked tofu to the pho so it's more filling. And while the recipe goes heavy on the mushrooms in the soup, my new favorite pho place adds broccoli, carrots, and Napa cabbage to theirs, so feel free to play around with your veggies.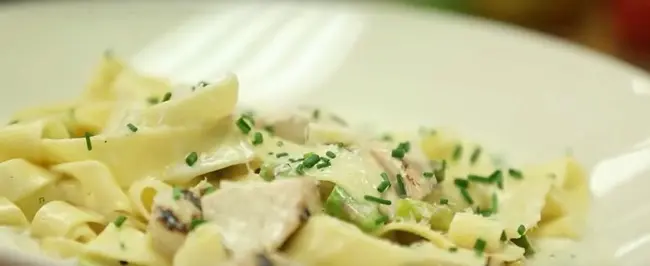 February 7: National Fettucine Alfredo Day
Maggiano's Lighter Take Fettucine features chicken, asparagus and (slightly) lighter alfredo sauce; it's one of my favorite fettucine recipes. Their recipe calls for fresh pasta, but a box of fettucine noodles will work just fine.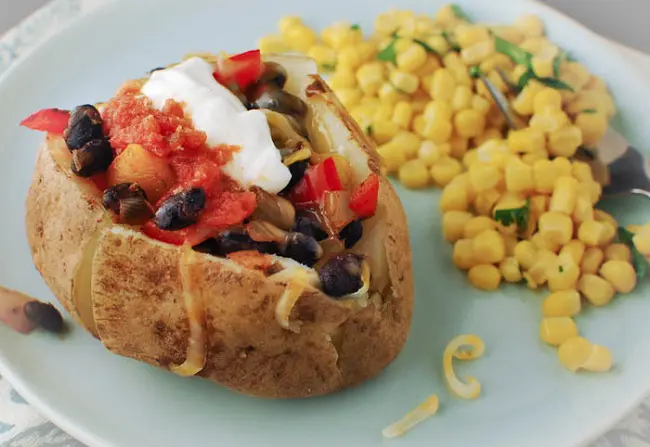 February 8: National Potato Lover's Day
Tonight's meal plan is a baked potato bar. Check out this post for some creative ideas for baked potato toppings. And I do mean creative. They're going way beyond chili and pulled pork. I can't wait for this one!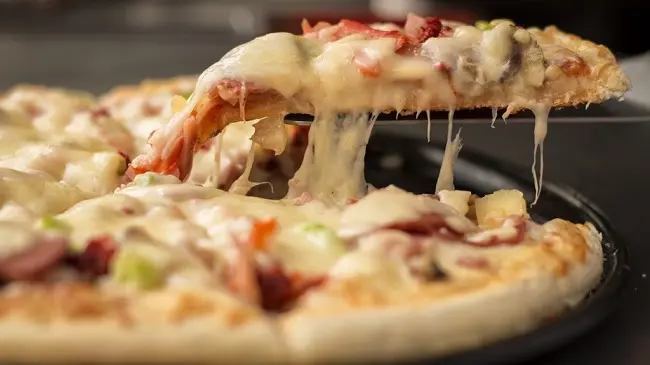 February 9: National Pizza Day
I've got you covered on this day with ten pizza recipes to choose from. You're bound to find a new family favorite! (The bacon pickle is my personal recommendation.) If you're more of a basic pepperoni person, check out these recipes.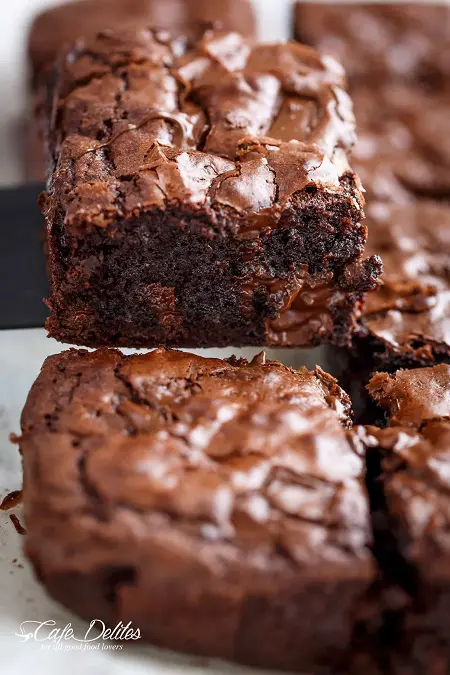 February 10: National "Have a Brownie" Day
Dessert day. This recipe author is…um, passionate about their brownies. Enjoy!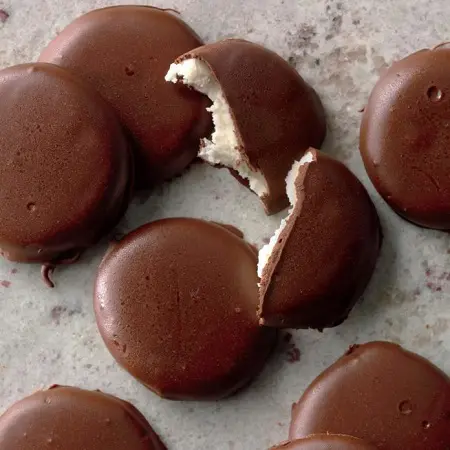 February 11: National Peppermint Patty Day
Sorry. I've got no help for you today. YOU ARE ON YOUR OWN. But if you'd like to make your own peppermint patties, here you go.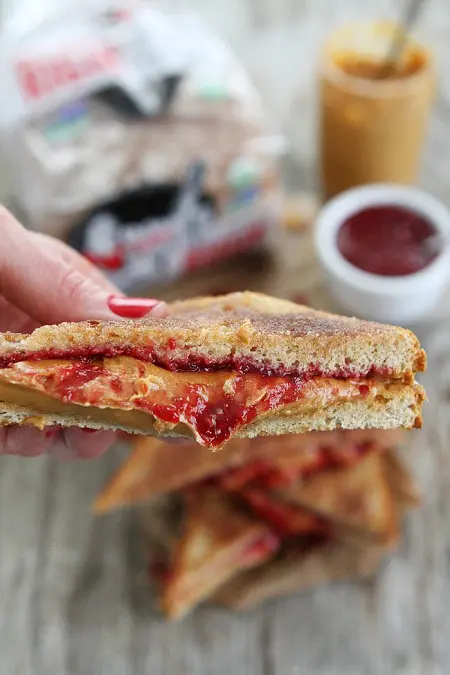 February 12: National PB&J Day
Why not mix it up a little bit and try cinnamon toast PB&J? I can attest that cinnamon peanut butter is amazing, so I'm game for trying plain peanut butter with cinnamon bread. Two tricks to this recipe: thick bread and making the toast in the oven. Serve with carrots and apple slices for the full school lunch experience.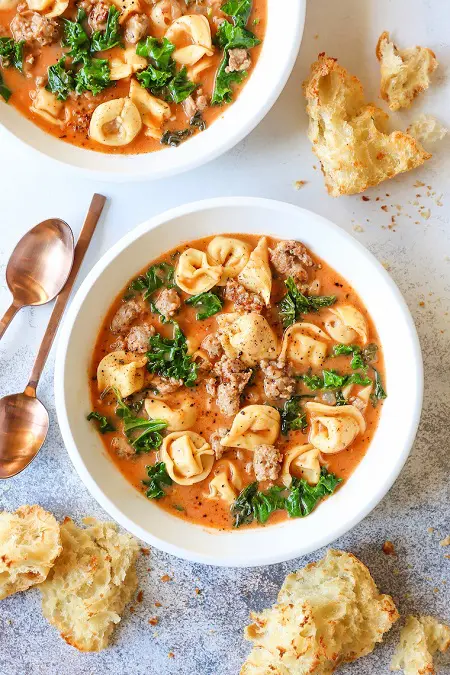 February 13: National Tortellini Day
Sure you could just buy some frozen tortellini, cook it up, and toss it with your favorite pasta sauce. Serve it with a salad and you've got a meal. You want to feel like a restaurant, buy some bread and serve that with olive oil, parmesan, and black pepper for dipping. OR you could step it up just a bit and swap out the standard weeknight tortellini for a tortellini soup like this one.
February 14: National Cream-Filled Chocolates Day
Go to Godiva or your favorite chocolatier. Buy some cream-filled chocolates. Eat cream-filled chocolates to your heart's content. Also, I hope you and significant other got a sitter and made dinner reservations because it's also Valentine's Day!
February 15: National Chewing Gum Day
Happy National Chewing Gum Day!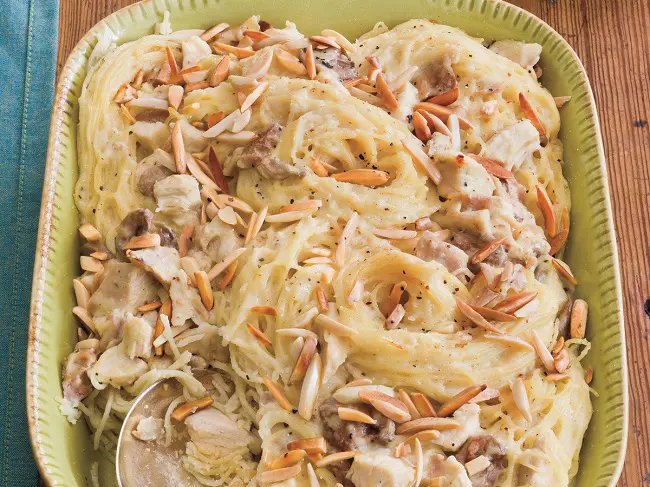 February 16: National Almond Day
Enjoy some classic chicken tetrazzini today. This is an easy meal in which you can incorporate left over chicken, or that savior of all parents: pre-cooked deli chicken from the grocery store, to make meal prep even easier.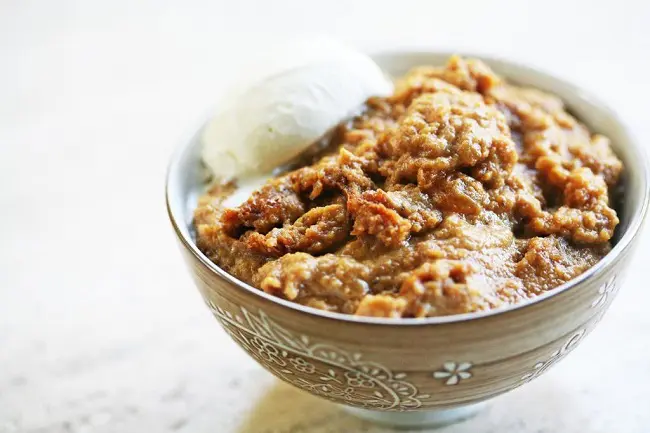 February 17: National Indian Pudding Day
This is a dessert, along the lines of bread pudding. It has in interesting history that you can read about here. Then make your own!
February 18: Crab-Stuffed Flounder Day
Well, this is a very specific holiday. I like to mix it up a little, though, so here's a recipe for crab- and shrimp-stuffed flounder for all you seafood-loving families out there. Serve with wild rice and green beans or a salad.
February 19: National Chocolate Mint Day:
Hope you saved some of the Peppermint Patties from February 11.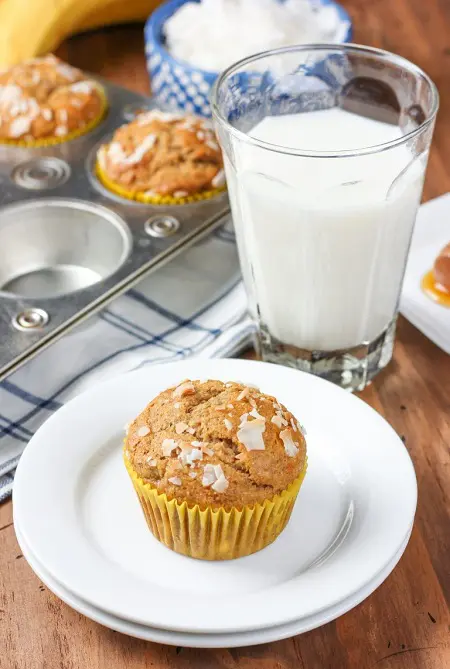 February 20: National Muffin Day
Today's meal is a convenient breakfast recipe. Muffins are great because you can sit down and enjoy them at the table with some fruit and a glass of milk (or your milk substitute of choice!), or they can be a convenient grab-and-go breakfast when you're in a hurry. Try these protein-packed peanut-butter banana muffins. (Can't do tree nuts? Try playing with the recipe and adding sun butter while cutting back on the amount of coconut oil.)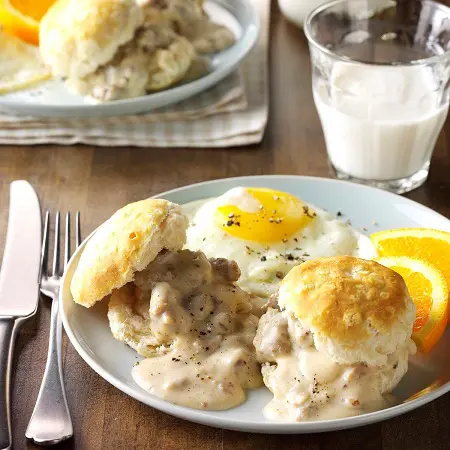 February 21: National Pancake Day and National Biscuits and Gravy Day
Sounds like breakfast for dinner tonight. Serve your family's favorite pancakes and breakfast meat with fruit for dinner. Or try some biscuits and gravy with eggs.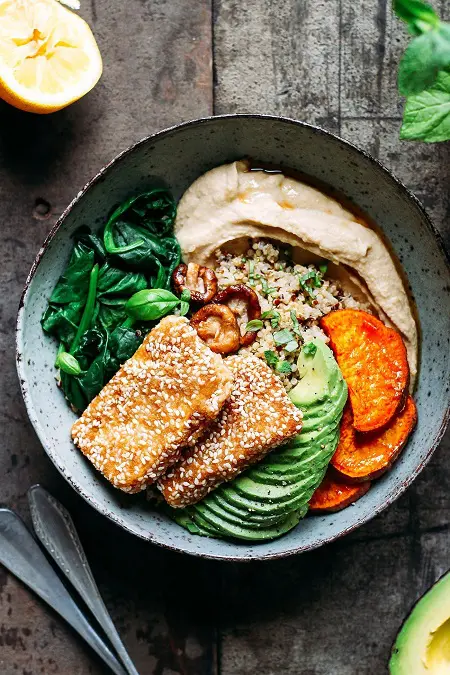 February 22: National Cook a Sweet Potato Day
I love these Sesame Crusted Hoisin Tofu bowls. The recipe indicates that the sweet potatoes play a supporting role, but that depends on who you talk to; my daughter loves them and for her, they're the star in this yummy vegetarian buddha bowl.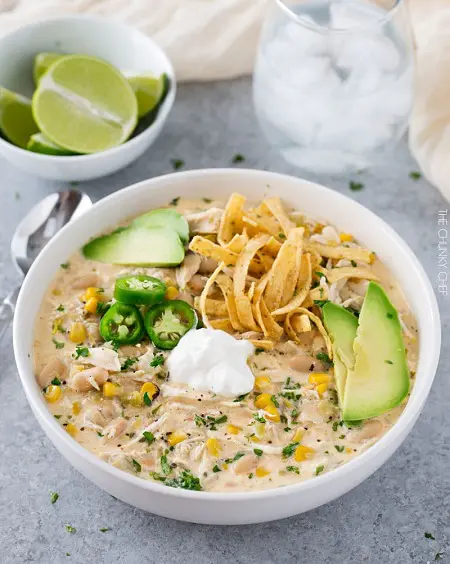 February 23: National Chili Day
I love chili because it's so incredibly versatile. Take, for example, my current favorite: Creamy Crockpot White Chicken Chili. It is nothing like what I grew up calling chili, yet it's still chili. And it's awesome. Because two-thirds of my family does not love spicy things, I used half as many diced green chiles as called for in the recipe and only used mild. The chili was still delicious.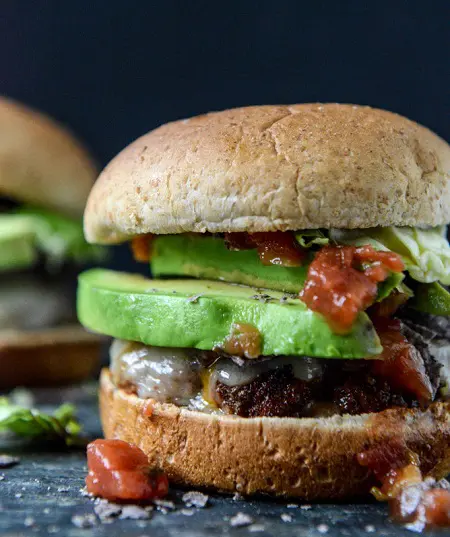 February 24: National Tortilla Chip Day
Taco Tuesday has come early, folks, because it's National Tortilla Chip Day and these Taco-Rubbed Burgers with Avocado and Crushed Tortilla Chips can't wait another day. Seriously, these burgers are a fun mix of texture and flavor. (Plus, the recipe is a great way to use of all those broken chips at the bottom of the bag.)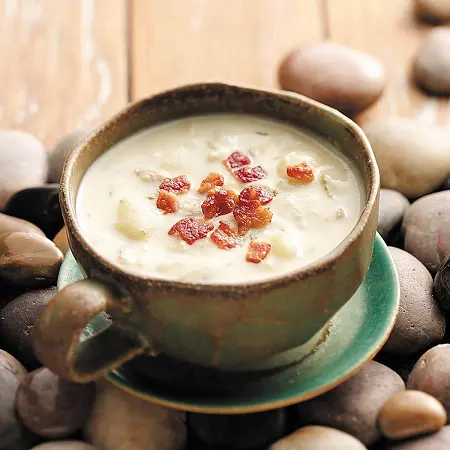 February 25: National Clam Chowder Day
February is still cold making it a great time for a big old bowl of soup. Here's a recipe for a yummy—contest-winning!—clam chowder. Be sure to read the recipe's comments, as some have said that doubling the amount of clams leads to a tastier chowder.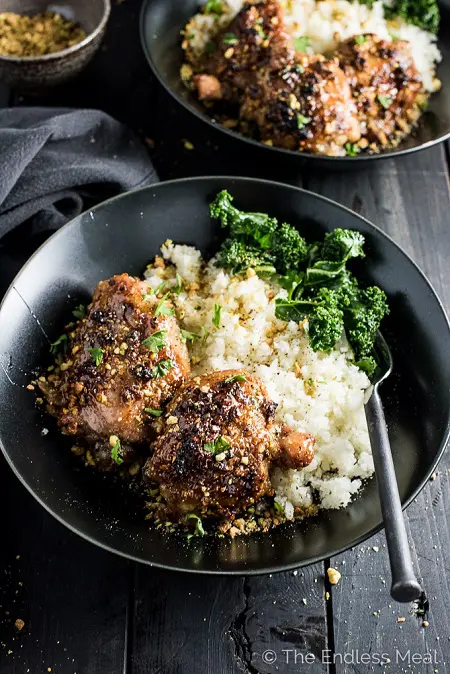 February 26: National Pistachio Day
I guarantee your kids will like this recipe because the first two words are "Sweet and Sticky." The rest are "Pistachio Honey Chicken," so hopefully they're still with me. If not, maybe they'd prefer the salmon.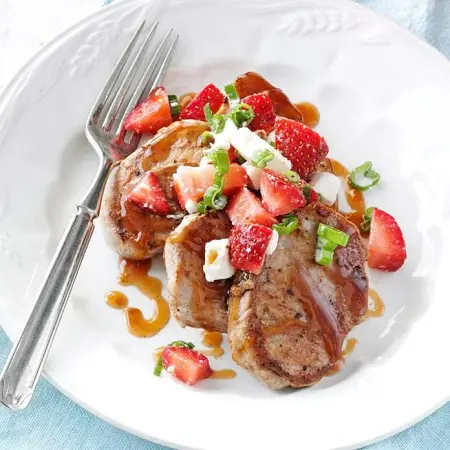 February 27: National Strawberry Day
How about some pork tenderloin medallions with strawberry sauce tonight? Note that this recipe makes eight servings.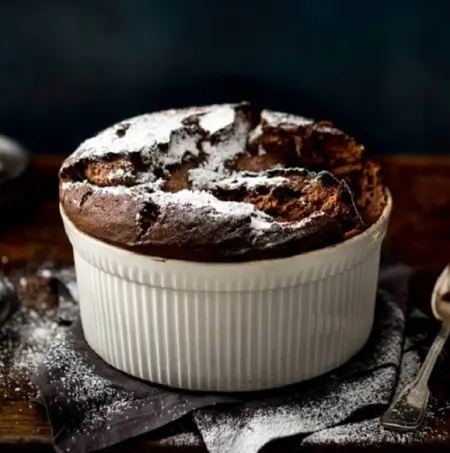 February 28: National Chocolate Souffle Day
This is my favorite day in all of February. I mean, I really don't know what else to say.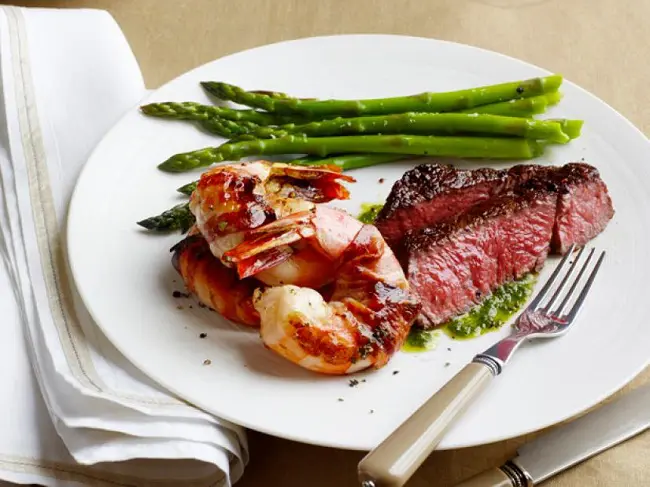 February 29: National Surf and Turf Day
Steak and shrimp day! It seems kind of basic. Grill a steak, boil some shrimp (or prepare a lobster tail or some scallops), bake a potato, steam a green vegetable, and ta-da, you've got a meal!But I promised you recipes so here's one and here's another. One thing my research informed me of, though, is that surf and turf is for an intimate meal for two or among friends. Since February 29 is on a Saturday and only comes around once every four years, why not get a sitter and go out for that surf and turf, eh?
So there you have it: February's meal plan done for you. Well, mostly, anyway… Happy food holidays, everyone!