Most little ones are not eating sweets by the time their first birthday rolls around. So, how do you celebrate with something both healthy and delicious? I've got the answer for you … pineapple carrot cupcakes! This scrumptious recipe has a more natural flair, but never fear … both baby and your guests will be sure to enjoy it.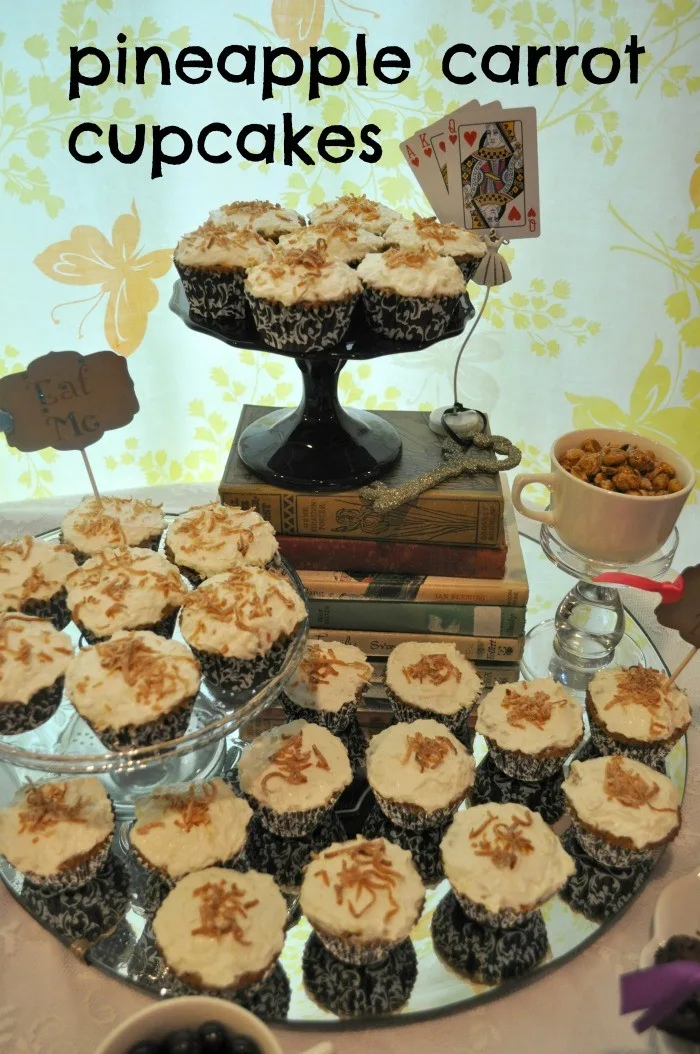 Pineapple Carrot Cupcakes
Ingredients
2 eggs, beaten (you can use Ener-G Egg Replacer if baby is not eating eggs yet)
1/3 cup maple syrup, honey, or brown rice syrup
1/3 cup plain yogurt
1/4 cup oil
1 3/4 cups crushed pineapple, drained
1 1/2 cups grated carrots (about 3 carrots)
2/3 cup minced walnuts, almonds, or pecans (leave out if baby is avoiding nuts)
1 1/2 cups whole wheat pastry flour
1 teaspoon baking powder
1 teaspoon baking soda
3/4 teaspoon ground cinnamon
1/2 teaspoon ground ginger
1/4 teaspoon ground nutmeg
Directions
Preheat oven to 300 degrees. Line your cupcake tray with liners.
Beat together eggs, sweetener, yogurt, and oil until smooth. Stir in pineapple, carrots, and nuts.
In a separate bowl, sift together flour, baking powder, baking soda, cinnamon, ginger, and nutmeg.
Stir flour mixture gently into carrot batter.
Pour batter into cupcakes liners, filling approximately 2/3 full.
Bake 30-40 minutes, or until a toothpick inserted in the center comes out clean. Allow to cool before spreading frosting (recipe below). Then sprinkle with toasted coconut for a fun topping.
Pineapple Yogurt Frosting
Ingredients
16 ounces plain yogurt*
1/2 cup crushed pineapple, drained
2 tablespoons unsweetened coconut flakes
Directions
Line a colander with several layers of cheesecloth. Place a dish underneath to catch drippings.
Pour yogurt into center of colander. Let yogurt drain in refrigerator overnight.
Place yogurt cheese in bowl.
Gently mix in the pineapple.
Spread frosting over cooled cupcakes.
Sprinkle with coconut.
*You can substitute 8 ounces cream cheese for the yogurt cheese.
We served these cupcakes at my daughter's first birthday party. It was an Alice in Wonderland theme … except we called it One-derland since it was her first birthday! See our whole party menu here.
Recipe source: A few months before my daughter's first birthday I polled some natural mothering groups on Facebook in search of a healthy dessert option. One mama replied with a variation of this recipe and I so wish I knew the original source or sweet mama who shared with me! If it's you or if this recipe looks familiar, please comment so I can link to the original source and give a proper thank you!