Summer, to me, means a few very essential things. For one, I can't get through the summer without ample pool and beach time. Then there's the ice cold cocktails at happy hour. (Or, a not-quite-as-fun pregnancy mocktail this summer.)
You can't forget the barbecues, or the late nights sitting under the stars, or even the local outdoor concerts. And, as the title of this post might hint at, watermelon. I LOVE watermelon. To me, watermelon screams summer. If you're feeling crafty or want to impress your family and friends at your next cookout, check out these fun ways to carve a watermelon.
I purposely chose many 'beginner' carvings, as I am intimidated by the more intricate carvings I found. If you're feeling up to the challenge, be sure to check out these websites for inspiration! Watermelon Friends | Woman's World | Watermelon.org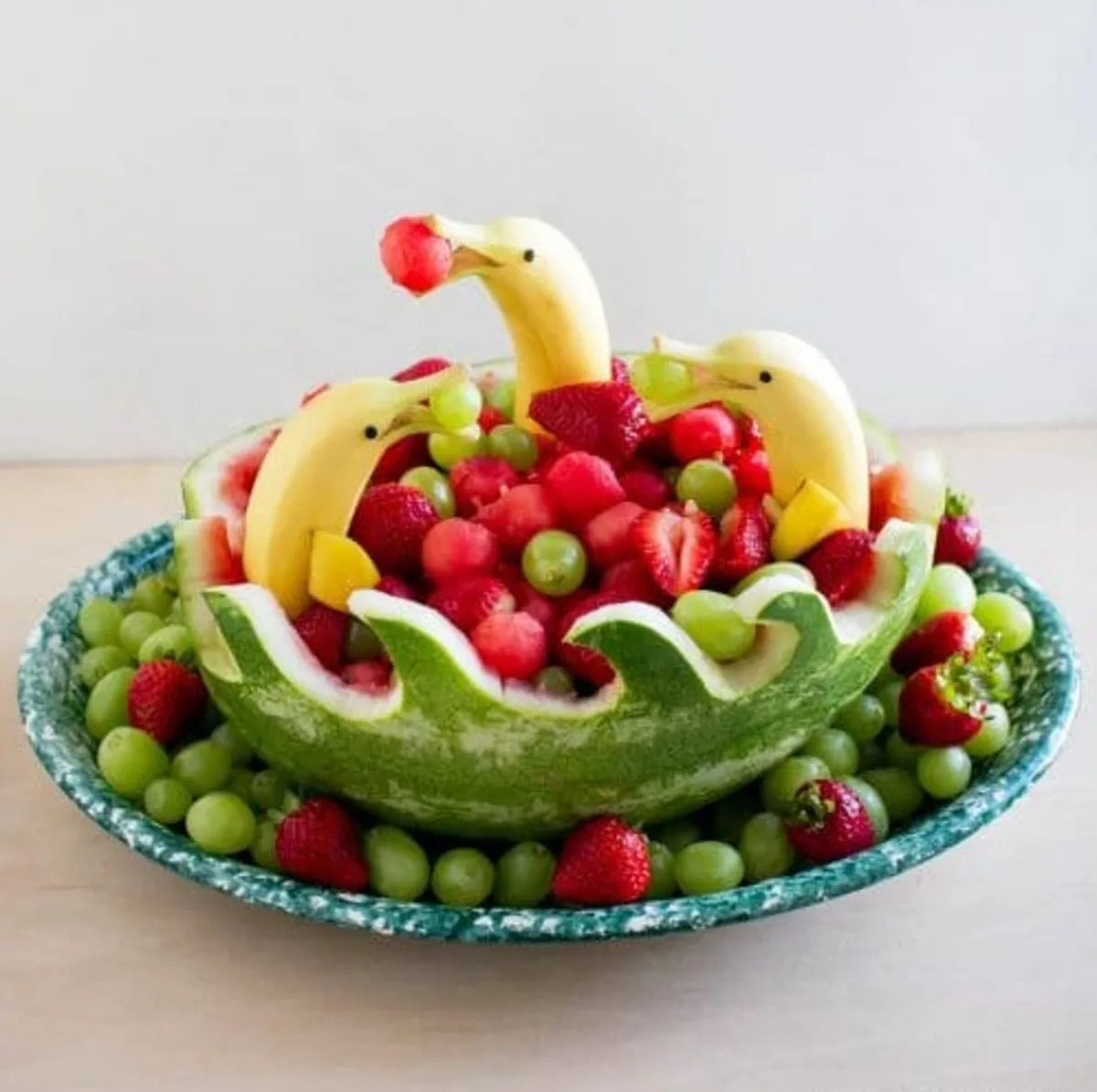 Dolphin and Waves Watermelon – from One Crafty Thing. We love how they made dolphins out of bananas and the watermelon into the ocean. This fruit display is perfect for any summer get together or outing.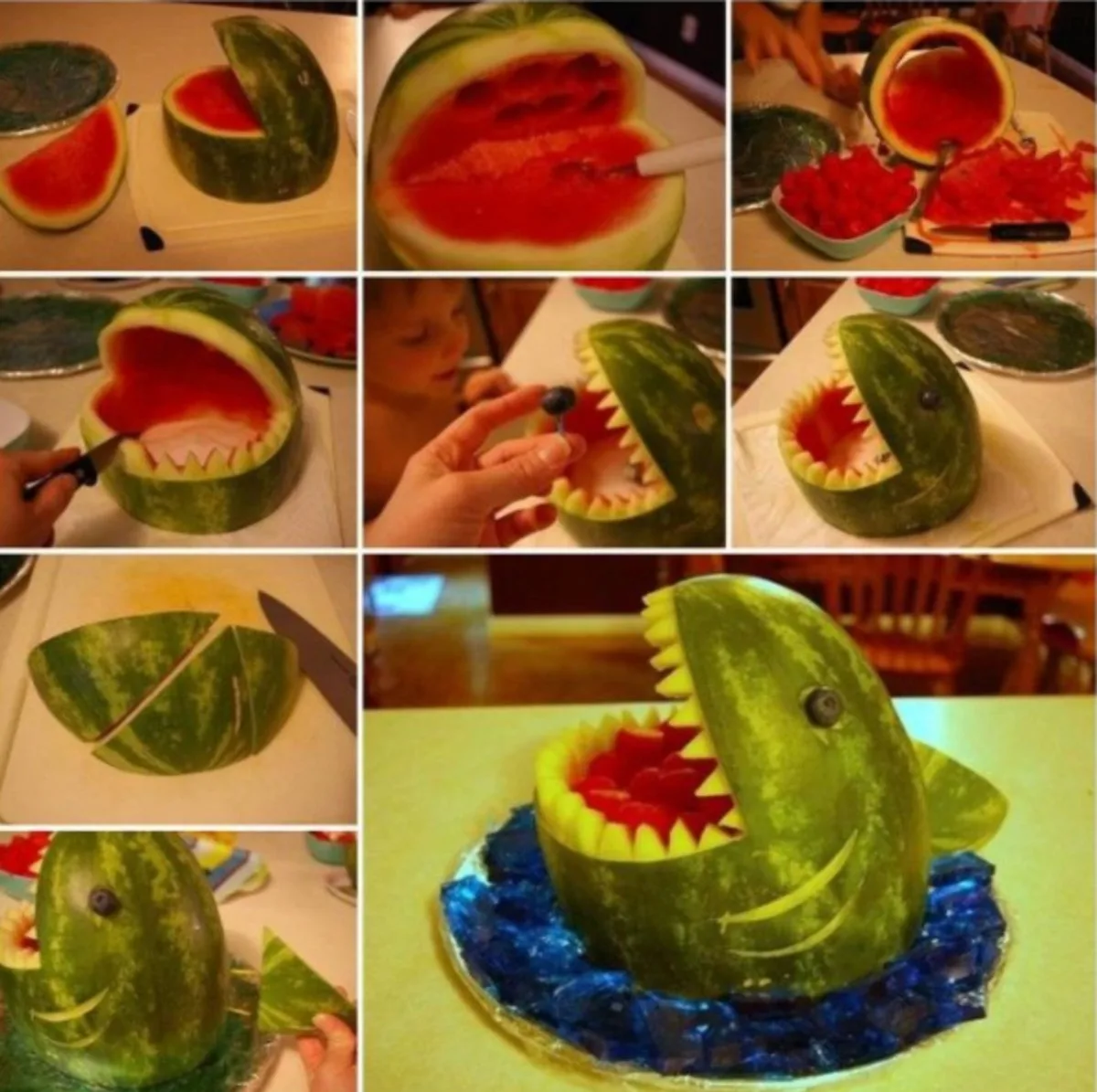 Watermelon Shark The shape of a watermelon is perfect for a shark head and that is exactly what iCreative Ideas carved.
Watermelon Cake – from Instructables. A watermelon cake is a great way to enjoy dessert this summer. Refreshing and delicious! Homemade, thick whipped cream covers a juicy ripe watermelon, and is adorned with tasty nuts and berries. This no bake cake requires almost no effort and looks fantastic.
Watermelon Whale tutorial Mr. Otter Art Studio hit this one out of the park with this whale watermelon carving. He filled the inside with fruit salad so that this is sure to be the centerpiece at any summer party.
Watermelon Submarine This whale submarine is genius from Coosaw Farms. Complete with chopped watermelon inside and a blueberry ocean base, this is another winner in our book.
Watermelon Race Car Taste of Home mixed things up with this race car carved out of a watermelon. Complete with lime and lemon wheels, we love this one and it doesn't look to challenging to complete.
Watermelon Pirate Ship Ahoy, matey! This watermelon pirate ship is complete with sales and a pirate flag. Fill the ship with watermelon and blueberry fruit salad and this ship will sail into any party.
Watermelon Pig Yes, the Good Cook made a cute, little piggy out of a watermelon. This snout is adorable and filling it with the pink watermelon completes this centerpiece.