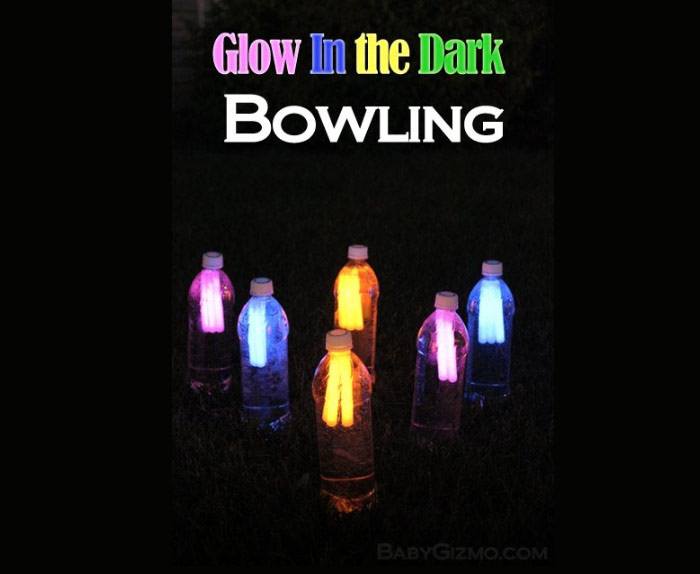 Summertime means thinking outside the box for kid-friendly, fun things to do. Mid-summer when 4th of July comes around, it means I have to step up my game even more! Fireworks aren't safe for the little ones but they usually want to join in the night time activities. Here is one idea for a fun (and safe!) DIY activity for the littles for the 4th of July or any evening in summer for that matter.
What You Need: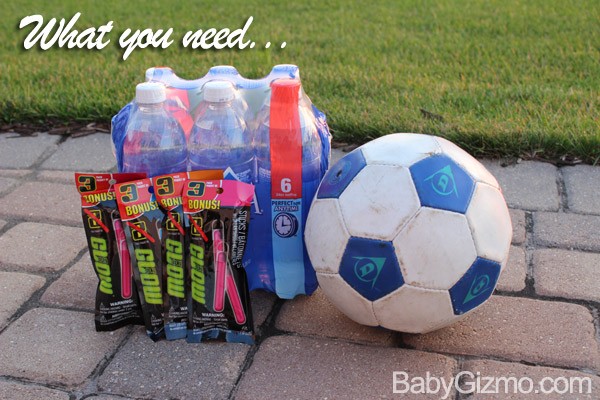 Water Bottles (any size but the bigger bottles work better!)
Glow Sticks – at least 1 for every bottle you are using
Ball (any ball will do)
Preparation:
1. Wait until dark. You can use 6-9 water bottles depending on how many the kids want to use. Open glow sticks. Bend and shake to activate. Open water bottles and drop glow sticks into the water. If you have small glow sticks, use 2 or 3. If they are big sticks, one will do.
2. Reseal bottles with the caps.
3. Have the kids have fun setting up the glow bowling pins in any pattern that they would like. Have the kids take turns rolling the ball towards the pins to knock down as many as they can.
4. Repeat for as long as the kids are having fun.
*For safety reasons, don't drink the water from the bottles or let young kids open the water bottles and play with the glow sticks.