Naan is a staple in South Asian cuisine; this Indian flatbread typically accompanies stews and saucy dishes and is often used in place of a utensil to scoop up curry sauce. If you have a wheat allergy and love Indian and Pakistani food like my husband, that may be one of the food experiences you miss most. Until now.
I have a gluten free naan recipe that I would love to share with you! It is soft, pliable and doesn't break when bending like many gluten free breads do. In just 30 minutes, you could be dipping that fresh baked naan you so desired in your favorite curry dish!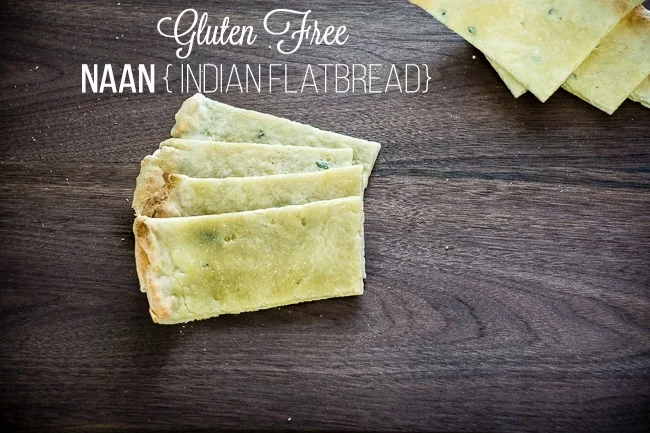 The best thing about this recipe is how versatile it is – you can use the base recipe to create a flatbread to go with any type of cuisine that you'd like. The recipe I am sharing with you today is great with Indian/Pakistani food because of the addition of chopped garlic, green onions and a brush of melted butter.
You can turn it into an Italian flatbread or pizza crust by replacing the garlic and green onions with herbs such as oregano, thyme and basil and brush of olive oil, add in chopped olives to make a Mediterranean flatbread, or just keep it plain and simple with no additions and use it to make a Middle Eastern wrap.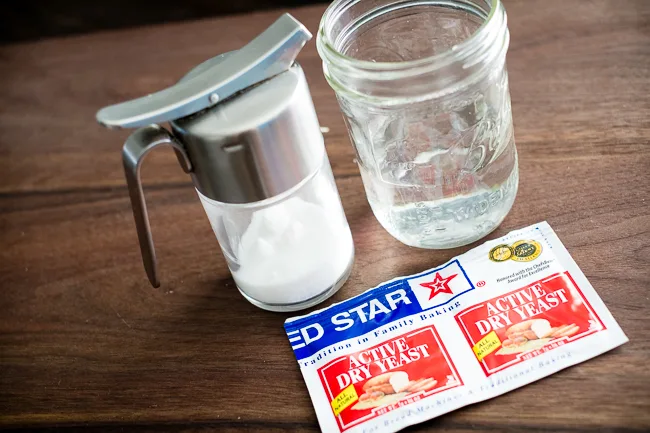 Start off by combining yeast, sugar and warm water in a bowl and let it stand for about 5 minutes to activate the yeast. Naan is a leavened bread, which means it needs yeast to make the bread rise.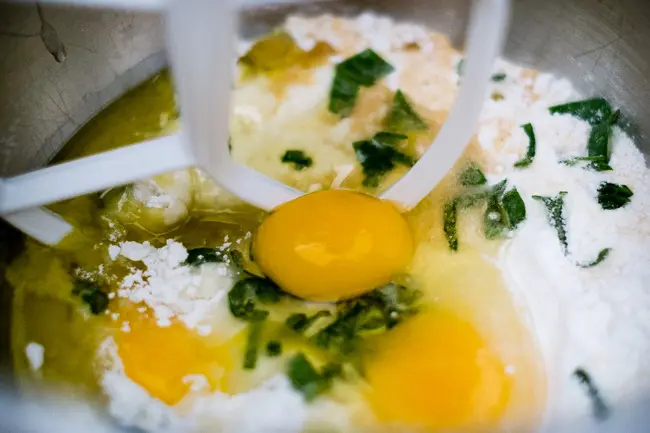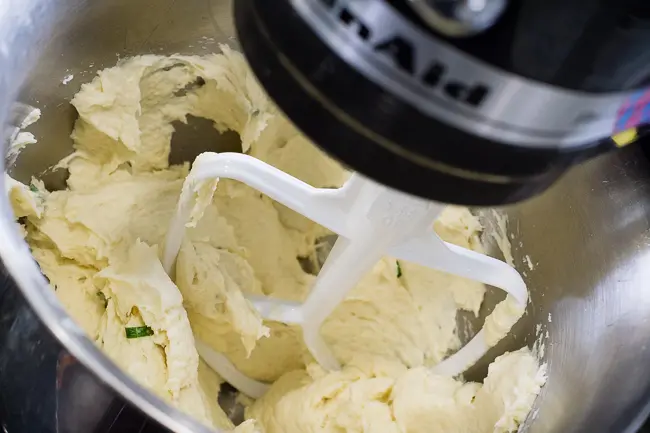 Combine the remaining ingredients in a mixing bowl with a paddle attachment and slowly pour in the yeast mixture while mixing on low. Increase the speed of the mixer to high and beat until the dough pulls away from the side of the bowl. Pour it onto a greased sheet.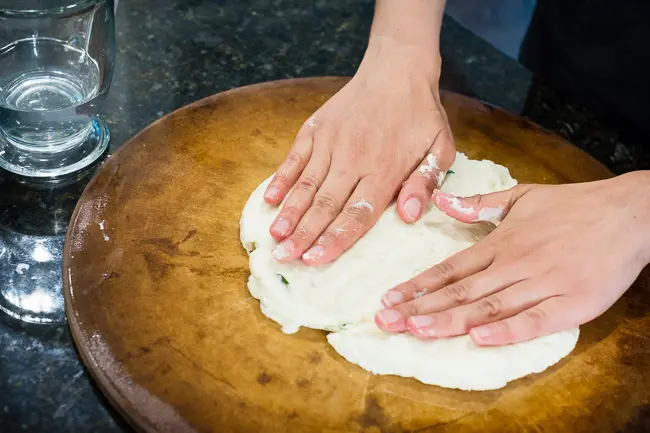 Naan is traditionally made in a clay oven called a Tandoor, which reaches up to 900 degrees F and is not very accessible to most home chefs. I use a greased pizza stone in the oven to replicate it as best I can in my home.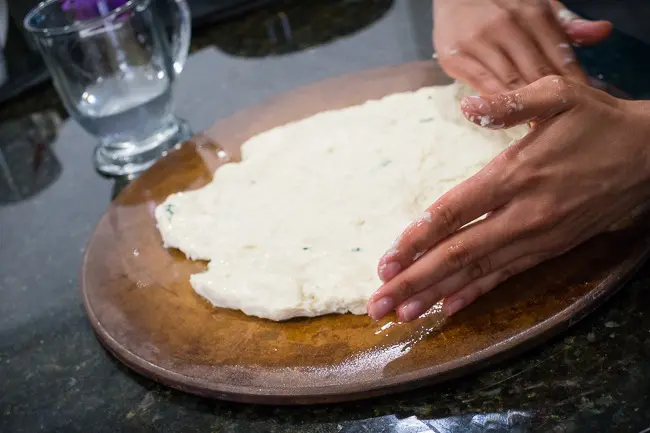 Instead of rolling out the dough as you would with traditional bread that uses wheat flour, you gently spread the gluten free dough with wet hands. Keep some water near you to rewet your hands when the dough begins to stick. My children love to help with this step, they find it fun to get their hands wet and sticky. I actually find it therapeutic to shape the Indian flatbread dough.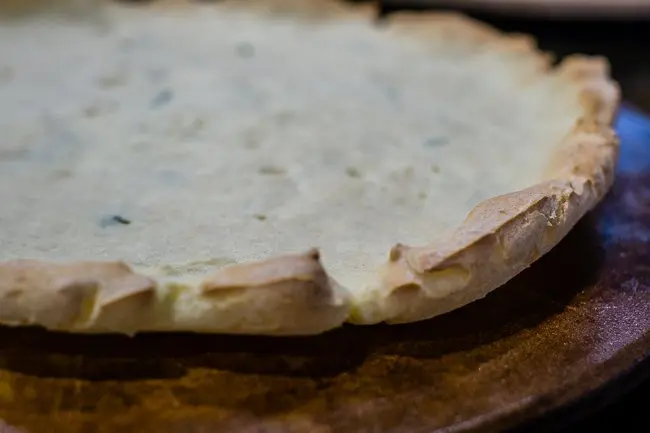 Place the Indian Flatbread into the oven at 450 degrees for 15-20 minutes, until starts browning. The sides will puff up in the oven but once it is cooled and cut, into pieces, it will flatten out and look just like naan. Enjoy!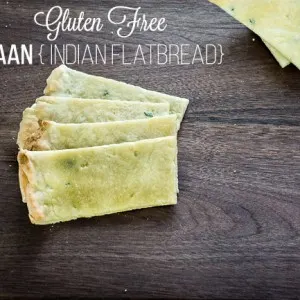 Gluten Free Naan – Indian Flatbread
Gluten Free flatbread recipe that can be adjusted for any type of cuisine- Indian Naan, Italian Flatbread, or Mediterranean flatbread.
Ingredients
2 1/2

tsp

Active Dry Yeast

one packet

1

tsp

Sugar

3/4

cup

Warm Water

1

Egg

1

Tbsp

Olive Oil

7.4

oz

about 1 1/2 cup Gluten Free All Purpose Baking Flour

(I prefer the TraderJoes Brand)

2

tsp

Xantham Gum

1

tsp

Salt

2

tsp

Garlic Powder

or Fresh Chopped Garlic

2

tsp

Onion Powder

2

Tablespoons

Chopped Chives/Green Onions

1

Tablespoon

ghee or butter

melted

*Replace the garlic and chives with Italian herbs such as basil

thyme, and oregano and brush with Olive oil instead of butter to make an Italian flatbread instead of Indian naan.
Instructions
Combine yeast, sugar, and water in a bowl or measuring cup and let stand for about 5 minutes

Combine the other ingredients in a mixing bowl with the paddle attachment if you are using a stand mixer.

Mix on low slowly pouring in the yeast mixture.

Turn up the speed and mix until all the ingredients are fully incorporated and the dough pulls off the side of the mixing bowl.

Scoop onto a greased pizza sheet. Wet your hands with water and spread the dough to about 14″-15″ diameter. (You could even make several smaller circles, if you desire)

Bake at 450 for 15-20 minutes. Remove from the oven when it starts to get a golden brown crust.

Brush the top with melted butter. Cut into pieces and serve.
Nutrition
Calories:
193
kcal
Carbohydrates:
32
g
Protein:
5
g
Fat:
6
g
Saturated Fat:
2
g
Trans Fat:
1
g
Cholesterol:
32
mg
Sodium:
420
mg
Potassium:
77
mg
Fiber:
2
g
Sugar:
1
g
Vitamin A:
98
IU
Vitamin C:
1
mg
Calcium:
11
mg
Iron:
1
mg
About the author: Rubina Umarji is the owner and executive cake artist of Rubina's Cake Shoppe. After the birth of her son in 2009, she left her career in engineering to focus on her two passions: her family and her edible art. Since then, she's had the opportunity to showcase cakes and gourmet confections to thousands of dessert loving clients as well as over 100 of Hollywood's hottest stars and has had her cakes featured on television. Now her days are focused on teaching cake decorating classes to all ages. Her favorite students are her two children, ages 3 and 5. She frequently writes cake decorating tutorials and recipes on the Rubina's Cake Shoppe Blog (www.rubinascakeshoppe.com/blog).