Knowing that not everyone wants to drop a mint on a baby stroller, we are sticking with our goal to review more budget-friendly strollers and other gear for parents. Today we are talking about the lightweight, easy-to-fold, and travel stroller – the Graco Pace Stroller.
SEAT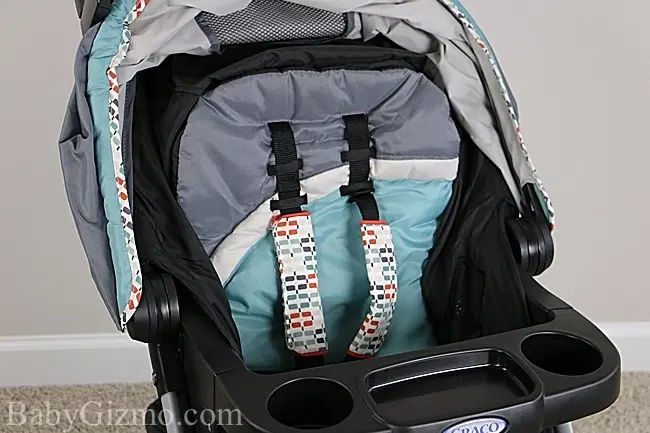 The Graco Pace stroller accommodates up to 50 lbs. The seat measures 13″ wide with a short 16″ setback and a measurement of 24″ from seat back to canopy. There is an adjustable, 5-point harness with an easy, break-away buckle and an one-handed deep reclining seat.
BASKET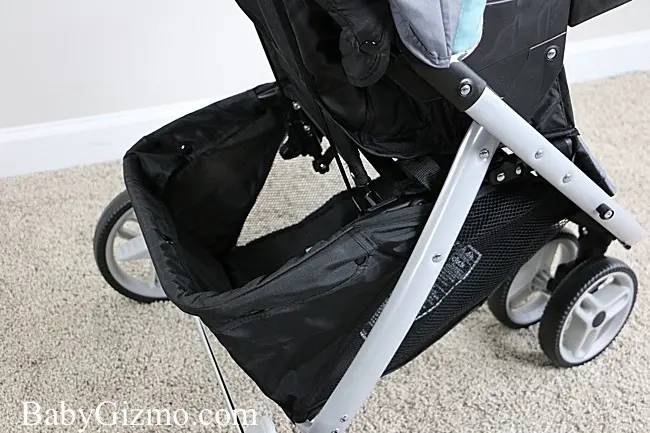 A travel stroller needs a lot of basket real estate. There is a large, easy-to-access basket under the seat that definitely fits a large diaper bag and/or baby essentials.
Graco Pace HANDLE
The handle is non-adjustable and measures 40″ from ground to handle. We definitely think taller parents should try out the stroller before buying because the handle may be too short for the taller folks.
CANOPY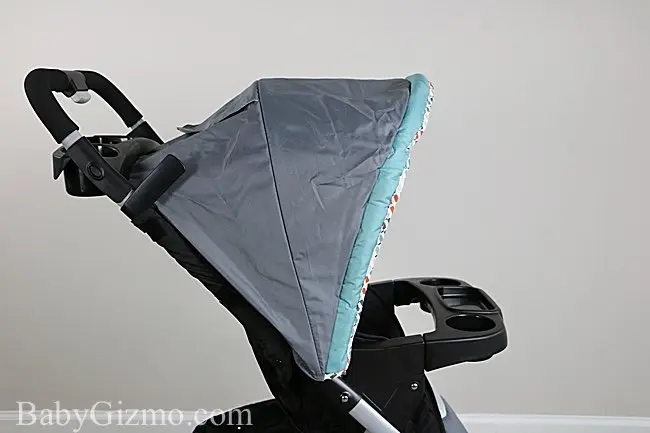 The Pace canopy is a two-panel sunshade that stops short of full coverage. A good travel stroller needs a big canopy so we'd love to see Graco add a pop-out sun visor for more protection but we do appreciate the mesh peek-a-boo window on top that not only lets us peek in at our little rider but allows air to circulate through the stroller seat.
WHEELS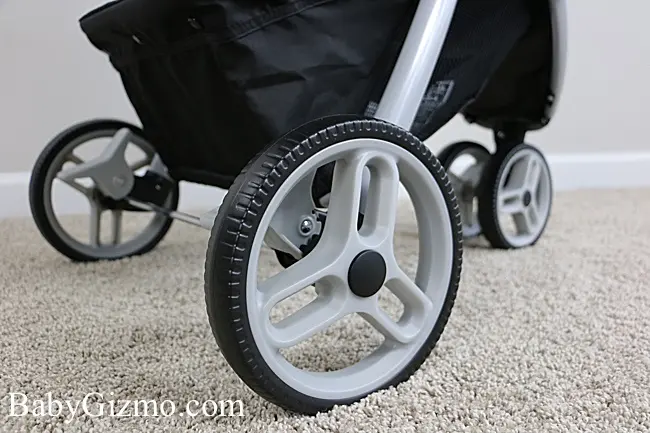 The Graco Pace rolls on two 9″ wheels in the back and a double 5″ wheel in the front. The front wheel is a swivel wheel that has the ability to lock straight for a bit of "mommy terrain" such as grass, playground mulch and gravel but the stroller is best on smooth surfaces.
FOLD/UNFOLD
If you are looking for a stroller with an easy fold, this one could be it. The Pace folds easily with one hand into a rather compact package and even sports a carry handle for transporting. The automatic lock is a nice touch and the unfold is just as easy as the fold.
OVERALL
The Graco Pace retails for $99 and is a good option for those parents looking for a budget-friendly stroller. While we'd love to see the canopy be a little larger and the wheels definitely won't last you through 5 kids, the stroller is sturdy, sports TWO snack/parent trays and has a super easy fold.