This post is sponsored by Marzetti.
Mother's Day is right around the corner so we are thinking outside the box for mom this year! Sure, you can get traditional flowers or candy but why not try something different? How about making her something fun?! Like a "Watermelon Flower Vase"! It's easy to do and a great project to do with the kids!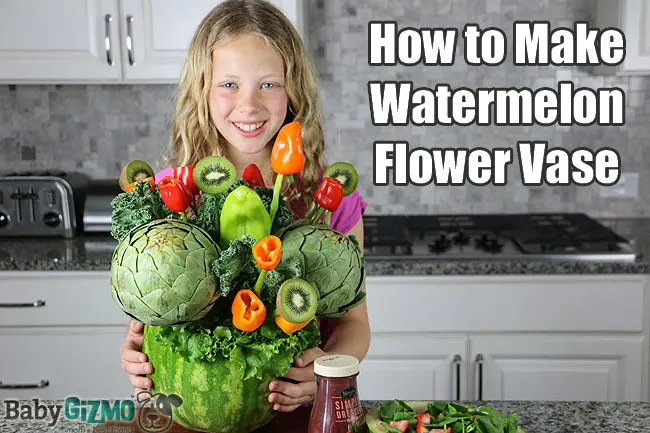 As part of our partnership with the Marzetti® brand and for the next campaign supporting amazing organizations like The Mommies Network, we are showing you how easy it is to make this fun, festive and yummy-to-eat Watermelon Flower Vase. Marzetti is helping you make your fruits and vegetables more fun than they've ever been.
Here's what you need for your Watermelon Flower Vase:
Produce:
Watermelon

Artichokes

Kiwi

Multi-colored peppers

Lettuce (E.g. spinach, endive, arugula, radicchio)

Kale

Green onions

Celery
Extras:
Toothpicks

B

BQ Skewers

Melon baller (or big spoon)

Knives & cutting board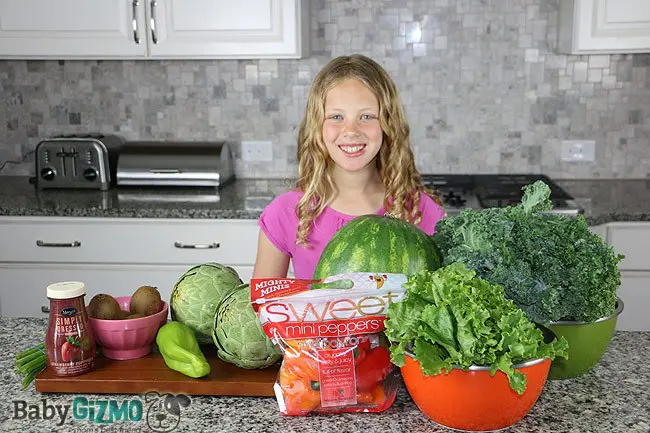 We cut a third of the watermelon off the top and cut out some of the yummy insides to eat as a snack.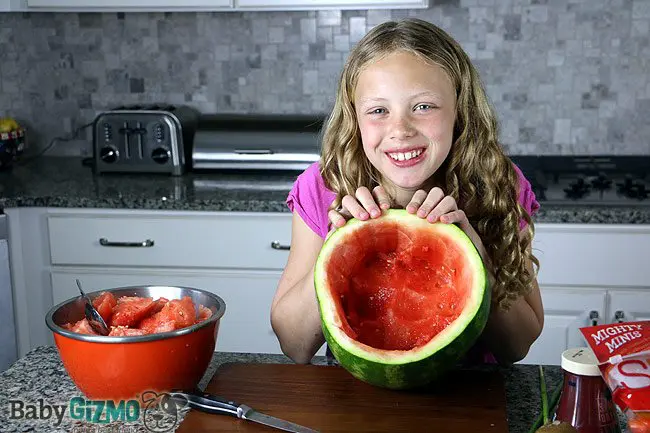 Next we filled the vase with leaf lettuce and starting spearing our produce with our BBQ skewers. We covered the skewers with green onions so that they blended in with the lettuce.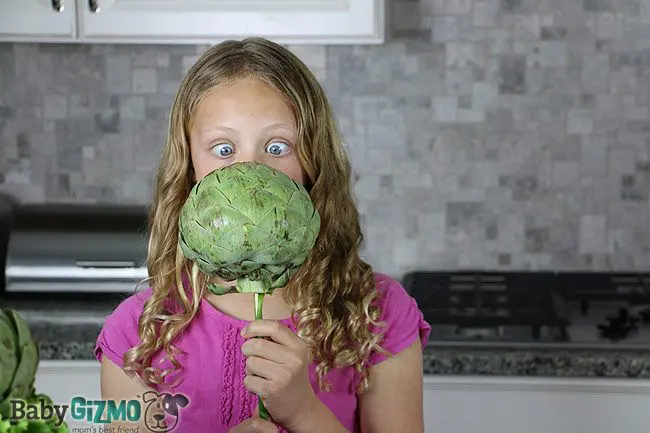 Then we sliced our kiwi and assorted peppers in half and put them on onion covered skewers as well to make the "flowers."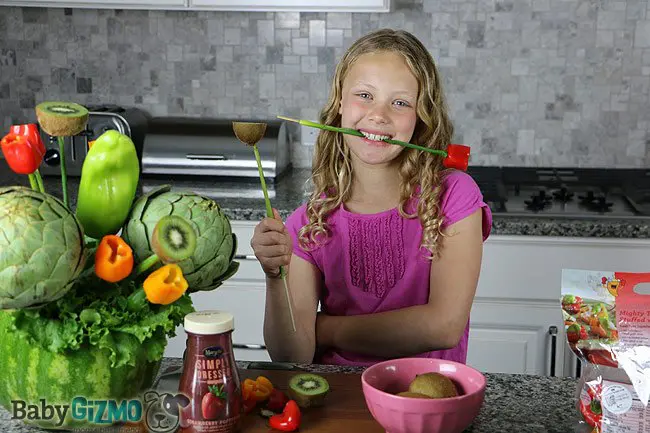 We included a few big peppers in the bouquet to give it variety and stuffed some kale in between to fill it all out.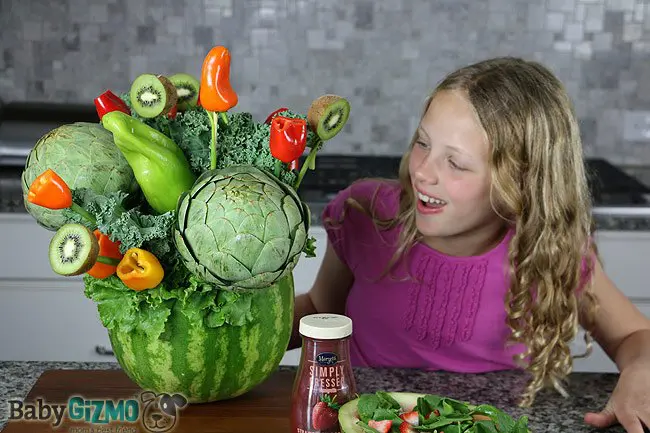 After the "Watermelon Flower Vase" was done we took the 1/3 of the watermelon that we removed at the beginning and hollowed it out to create a fun salad bowl. It made the perfect presentation bowl for our Strawberry Spinach Salad with the Marzetti® Simply Dressed® Strawberry Poppyseed dressing. So yummy!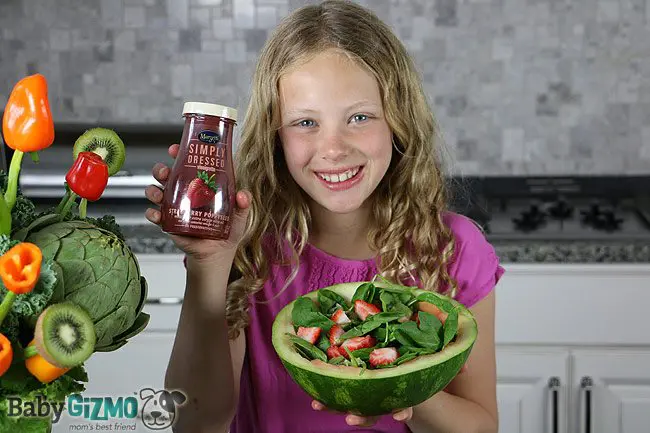 It was as easy as that to create a Watermelon Flower Vase for mom for Mother's Day! My daughter had the best time making this project and it was a chance for us to have a little "Mommy and Me" time. 🙂
Don't forget to watch the watermelon flower vase stop-motion video and like and/or share it so that Marzetti donates even more money to The Mommies Network. Plus, Marzetti created a how to video tutorial if you'd like to try it yourself. If you make your own Watermelon Flower Vase, we'd love to see photos!
Disclosure: I have been invited to participate in a Marzetti ambassador program. This post is sponsored by Marzetti and product has been provided by them. The opinions and ideas expressed here are my own.