Do you feel overwhelmed by the clutter and chaos in your kitchen? Do you waste time and money looking for items that are buried under piles of plastic containers, expired food and mismatched utensils? If so, you're not alone. Many people struggle with keeping their kitchen organized and functional, especially when they have limited space and resources.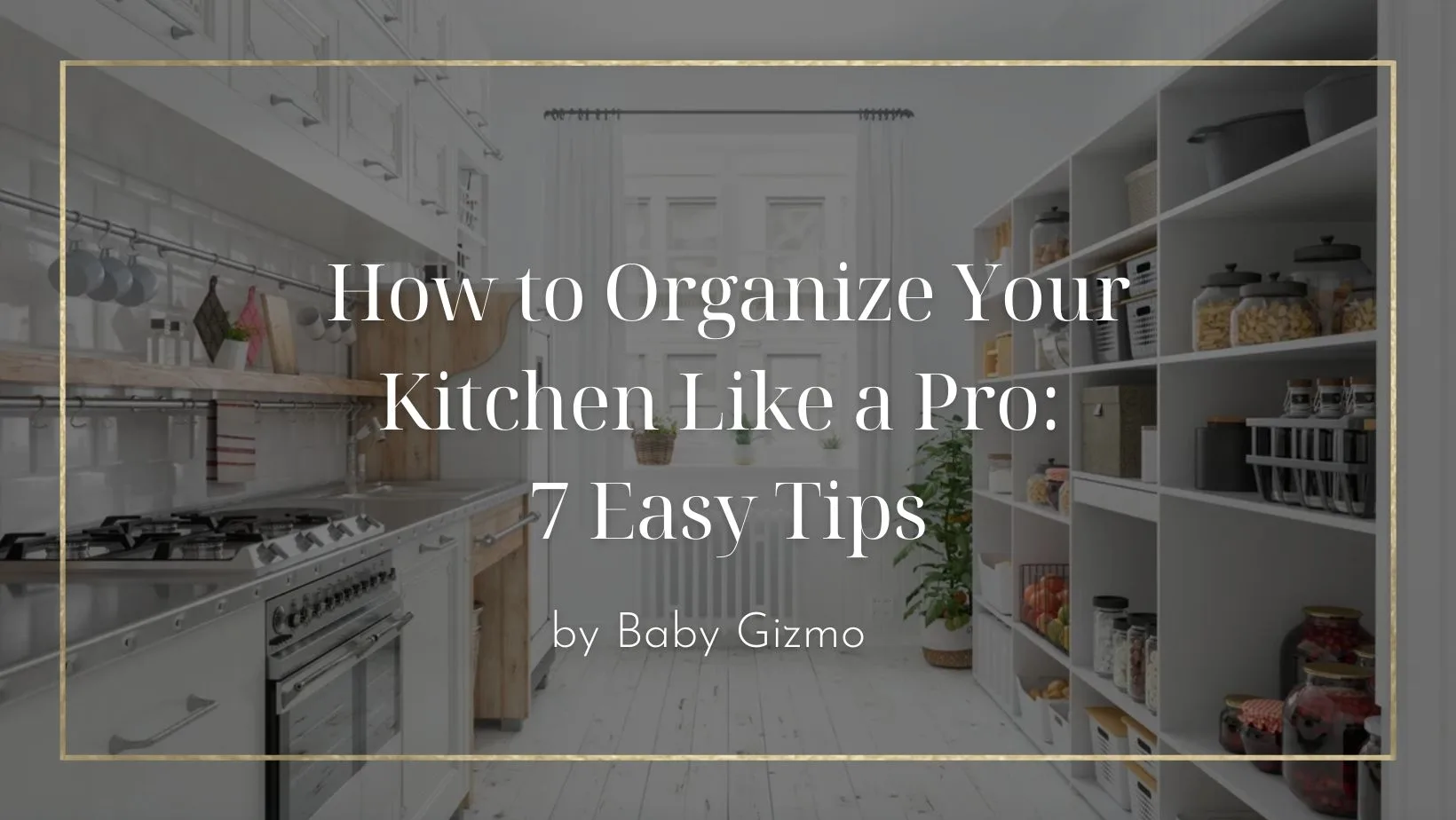 But don't worry, there's hope! You can transform your kitchen into a tidy and efficient space with some simple tips and tricks that professional organizers use. Here are seven easy ways to organize your kitchen like a pro:
Divide and conquer your plastic containers. Plastic food storage containers are great for keeping leftovers fresh and preventing spills, but they can also create a mess in your cabinets or drawers if you don't store them properly. To avoid this, toss any container that's stained, cracked or doesn't seal properly. Then use a divider or organizer to separate your lids and containers by size. You can also stack them neatly inside each other to save space.
Put your essentials front and center. Make your life easier by keeping the items you use most often within easy reach. Use magnetic or adhesive caddies to store spices, paper towels, sponges and other supplies on the side of your fridge, under your cabinets or on your backsplash. You can also use hooks, racks or shelves to hang pots, pans, utensils and cutting boards on the wall or ceiling.
Streamline your plastic bags. Plastic bags can come in handy for storing or carrying items, but they can also turn into clutter pretty quickly if you don't have a system for them. Instead of stuffing them in a drawer or a cabinet, use a sleek dispenser that can hold up to 30 plastic grocery bags. You can mount it to the inside of your cabinet or pantry door, and pull out a bag whenever you need one.
Clean out your fridge and add clear bins. It's always a good idea to clear out your fridge regularly, check expiration dates and wipe everything down. This will help you avoid food waste, spoilage and unpleasant odors. To make your fridge even more organized and efficient, use clear bins to corral similar items (like juice boxes, condiments, cheese or yogurt) and label them with stickers or dry-erase markers. You can also use lazy susans or turntables to store bottles or jars that tend to get lost in the back.
Build your own kitchen storage and organization solutions. If you're feeling crafty and want to customize your kitchen storage and organization according to your needs and preferences, you can build your own projects with some basic tools and materials. For example, you can create roll-out drawers for your cabinets, a swing-out pantry for your corner space, or a pull-out trash bin for your island. You can also repurpose items like mason jars, baskets, crates or pegboards to create unique and functional storage solutions.
Use kitchen storage and organization as decor. Who says organizing your kitchen has to be boring? You can add some personality and style to your space by using storage and organization items as decor elements. For example, you can display your favorite dishes on open shelves or on top of your cabinets with some molding. You can also use colorful or patterned containers, baskets or bins to add some flair to your pantry or island.
Don't let the junk drawer overflow. Every kitchen has a junk drawer where miscellaneous items end up. While it's OK to have one place for things that don't belong anywhere else, it's not OK to let it become a black hole of clutter that you can't close or find anything in. To prevent this, go through your junk drawer quarterly and toss anything that's not essential or useful. You can also use dividers, trays or boxes to sort and organize the items that you want to keep.
By following these seven easy tips, you can organize your kitchen like a pro and enjoy a cleaner, more functional and more pleasant space. Happy organizing!😊