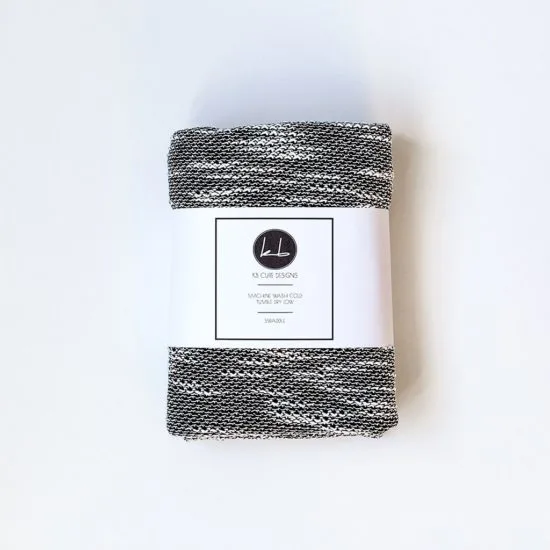 I've followed KB Cute Designs on Instagram for quite a while now. The photos are darling and their swaddles (and accessories) are true to their name… very cute. But, as a mom of almost 4, I wasn't convinced that $28 was quite worth adding yet another swaddle to our family's collection of cozy blankets.
I was wrong. As I'm sure this review let on 🙂 I just wouldn't give a positive review to something I didn't love or feel was worth the cost!
My best friend ordered a floral swaddle for her daughter's birth this spring and upon those brand new snuggles, I fell in love. With a sweet little girl and KB Cute Designs swaddle blankets.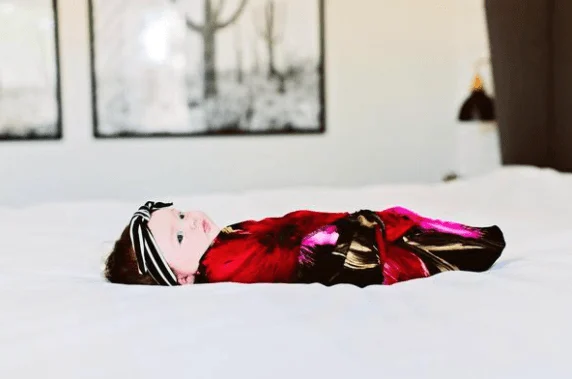 For starters, these swaddles are soft. Like, mega soft. The exact material isn't specified online but I swear butter must be an ingredient in the fibers. They're lightweight and breathable and pretty much everything a swaddle blanket should be.
Even better, with a 45×45 inch size KB Cute Designs swaddle blankets are big. They actually allow you to swaddle your little one! They stretch too so when you position your baby and begin wrapping you can manage a good "grip" and complete your swaddle to perfection.
One of the things I always look for in baby items is their washability. KB Cute Designs can be tossed in washer (cold water) and tumble dried (or hung if you prefer). That means you can actually use them without worry of spot cleaning or following washing instructions that no sleep deprived mom could comprehend.
Last, but not least, KB Cute Designs is a mama owned brand located in Arizona. And you know what? Supporting other moms who are rockin' their handmade businesses is always worth the expense; especially when you get something so cute in return!
So, should you spend $28 on a fabulous swaddle from KB Cute Designs? Yes! Definitely! For you or for a friend who is expecting. Anyone and everyone will fall in love with these blankets that work for swaddling and snuggling, stroller rides and nursing covers. This one and the matching beanie will make their debut on my little boy who is arriving in just a few months so you know I'm sold!
Photos c/o KB Cute Designs