Get ready for the inside scoop on something awesome — the Pria 85 Max Convertible Car Seat by Maxi-Cosi!
Available in 6 fabulous color ways -Nomad Blue, Nomad Green, Nomad Sand, Nigh Black, Graphic Flower and Red Orchid – this car seat has paired all the bells and whistles with a focus on function and safety. Can a parent ask for more?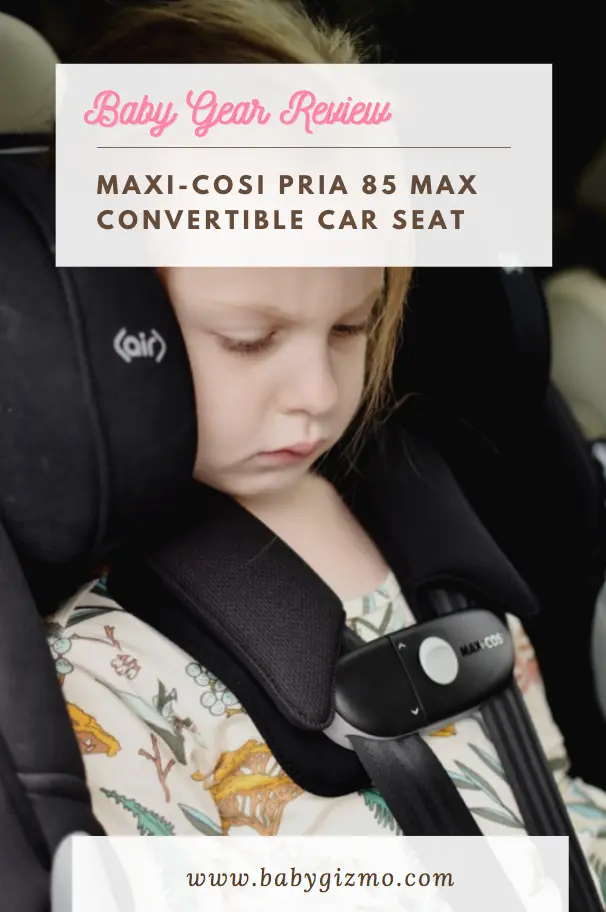 First up, the stats. The Pria 85 Max was made for children weighing 5-85 pounds with a maximum height of 52 inches. It is designed to rear-face from 5-40 pounds (love that extended rear-facing capability!) and forward face from 22-85 pounds. So, this isn't your infant car seat, but it is the perfect pick once your child is ready to sit up a little taller and enjoy the scenes passing by.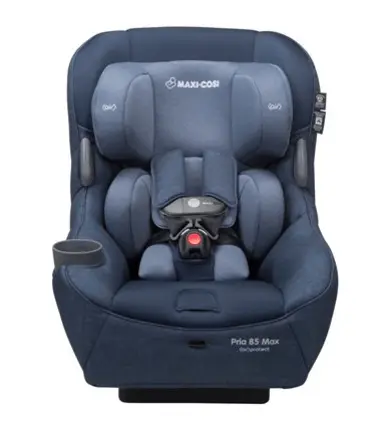 You'll notice with this seat that your child sits back and deep compared to others. This safety feature is enhanced by Maxi-Cosi's Air Protect®: Advanced air cushion system which guards against side impact. From a mom who has been in a car accident with her children in the vehicle, I can't tell you enough how much I love and appreciate impact awareness.
Even though car seats get daily use in all our lives, they're designed to protect and save our children in the worst case scenario. So, as much as exterior features like great colors and cup holders and washability are appreciated, when shopping for a car seat, I'm most concerned about the thought that has gone into accident protection. In addition to the Air Protect®, the Maxi-Cosi Pria 85 Max has a FlexTech™ system for multi-directional energy management. That's right, get that high speed energy away from my precious cargo!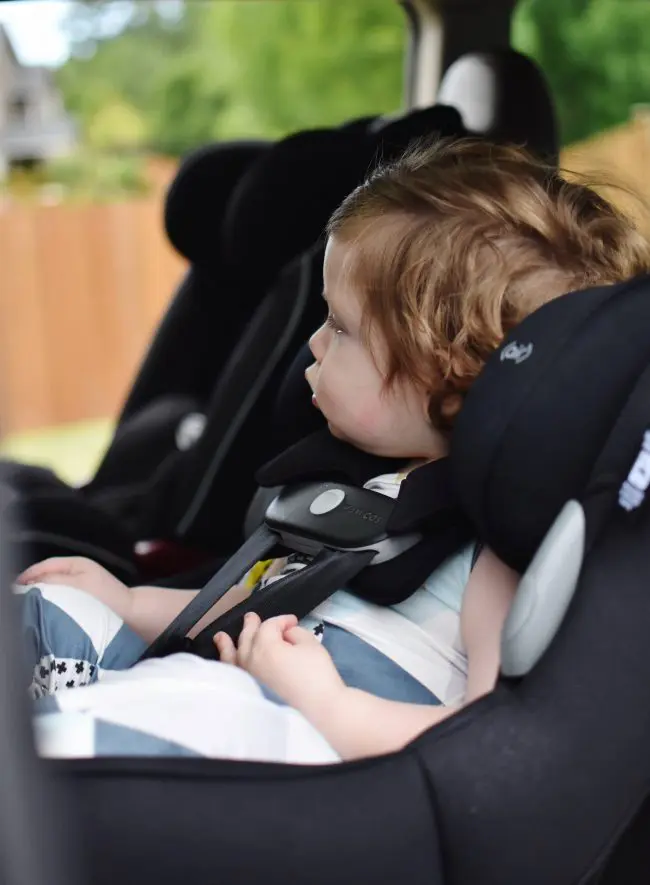 Now that I've covered the safety essentials, you'll be happy to know that Maxi-Cosi didn't skip on all the daily essentials …
One-hand height adjustment
Multiple micro-adjustment options so you can get the perfect fit
Seat pad and harness are attached with snaps for easy on and off
You don't have to uninstall or unthread straps when removing the cover for washing
Approved for deep cleaning in the washing machine AND dryer
CosiCushion premium fabrics which are absolutely luxurious, it feels like your favorite tee shirt!
Head wings for support during car naps
Harness holders for simple in and out
One hand chest strap that kids can't undo themselves
Simple base angle adjustment when changing from rear facing to forward facing
Cup holder with grips
Plus, Maxi-Cosi offers a 2 year warranty and according to their reviews on various sites, their customer service is impeccable!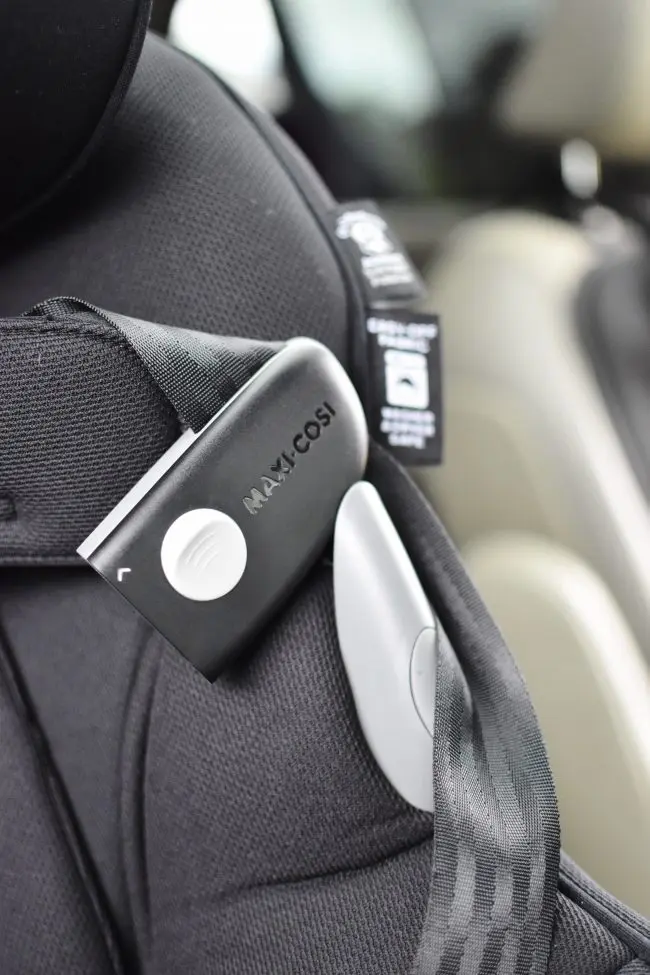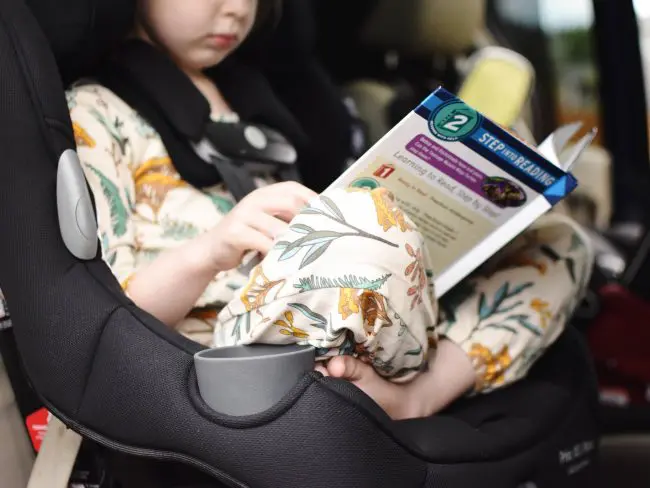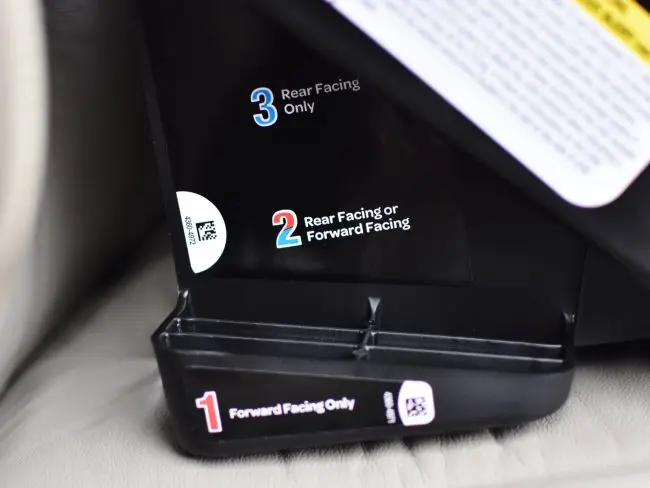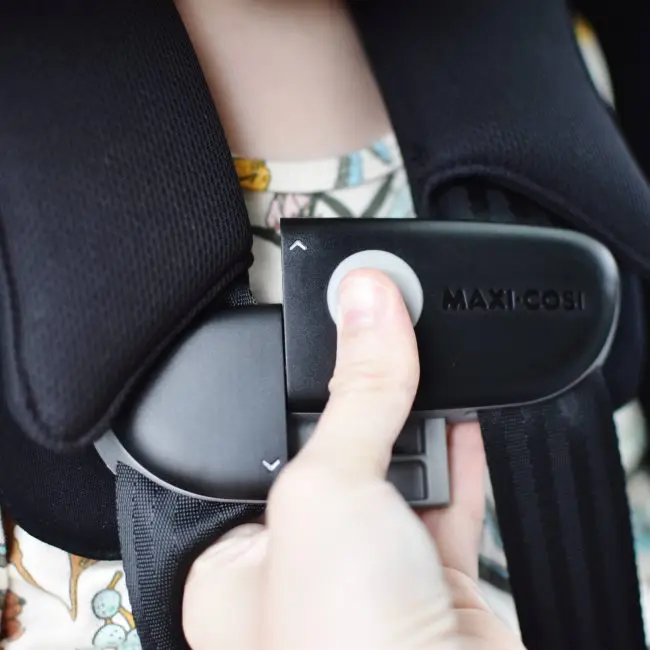 Knowing that roughly half of all car seats are installed incorrectly, Max-Cosi has taken it upon themselves to make installation easier than ever. With deep rear-facing adjustments, you'll find that the Maxi-Cosi Pria 85 Max installs fast and correct. Always read and double check your manual, but it truly was a breeze to get this seat in my van the right way. And, the one-click LATCH system has an easy click in feature for ease of installation if you go the LATCH route.
All 3 of my children fit into this car seat which shows the immense length of time you can get out of this investment. My 17 month old who weighs 30 pounds fits great when rear-facing. And my big kids, almost 5 and 6 1/2 years old, who weigh in the mid-40s, informed me that, "This seat is very, very cozy!" and "I could just take a nap right here!" — hence, Maxi-Cosi, I suppose!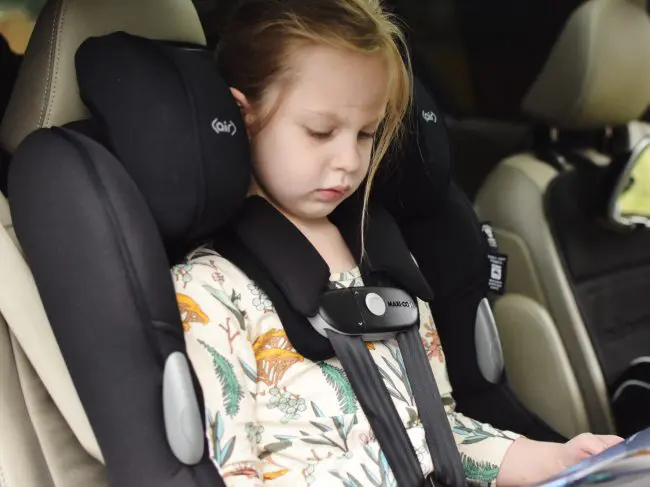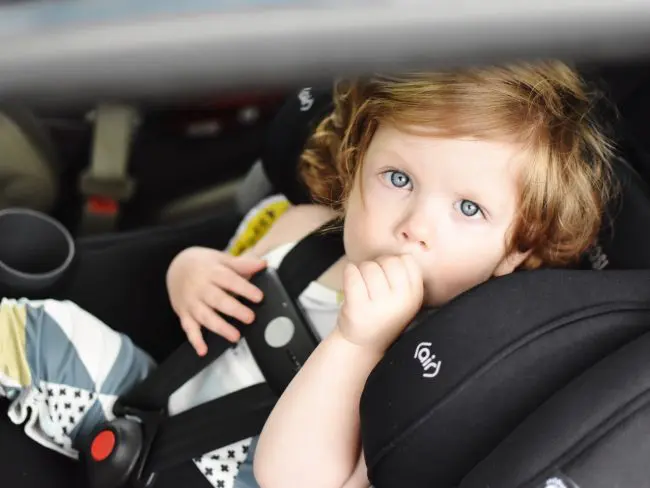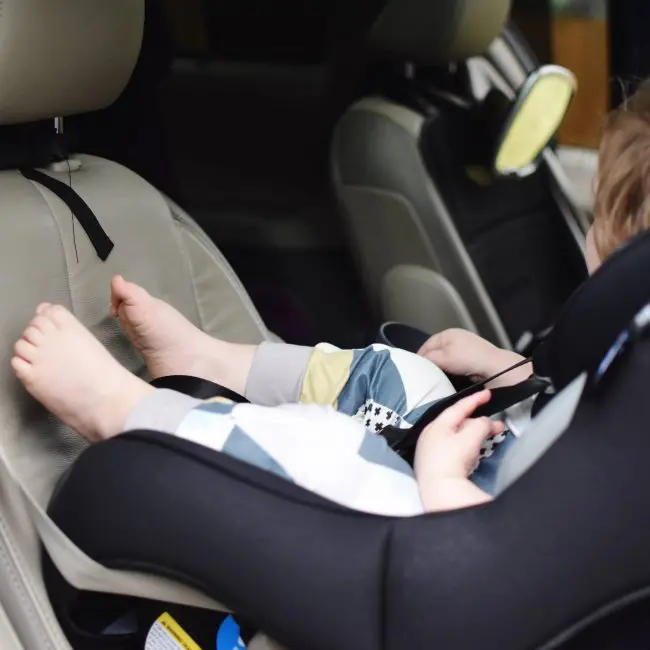 Maximum coziness, ultimate safety, and all the details parents have grown to require in their car seat investment, that's the Maxi-Cosi Pria 85 Max Convertible Car Seat!
The Maxi-Cosi Pria 85 Max Convertible Car Seat fluctuates in price from $250-350 depending on the basic or special edition options you choose. Shop for it online here or search a local store so you can see and feel this dream car seat in person.