How Was Your Mother's Day?
In a world of technology it's so easy to get a sneak peek into other family's lives. Facebook status updates and Instagram photos pop up with the press of a button. Especially around the holidays! Everyone wants to share their highlights, get a few likes and relish in the happy moments. Sometimes it even sparks a hint of envy among mamas … have you ever fallen into that trap? I mean, did her husband children really get her that??? How amazing! How I-wish-it-was-me!
This Mother's Day, rather than let materialistic jealously creep into my heart I instead chose to focus on the uniqueness of each mama's Mother's Day. It's kind of amazing to see how different the same day can be for different people! Different in the awesome way… I loved seeing my mama friends honored with sweet homemade projects, adventures outside, creative meals and thoughtful gifts. Each was so unique, so representative of THEIR relationship with THEIR children. Not something to be jealous of at all, rather, something to praise and honor.
My journey through motherhood will never look exactly like another and my Mother's Day will never be like yours. That's what makes them each so perfect. Not in the there-is-no-wrong kind of perfect, but in the this-is-just-right-for-me kind of perfect.
So, how was your Mother's Day? What made it "perfect" for you? Here's a few things a saw floating around social media …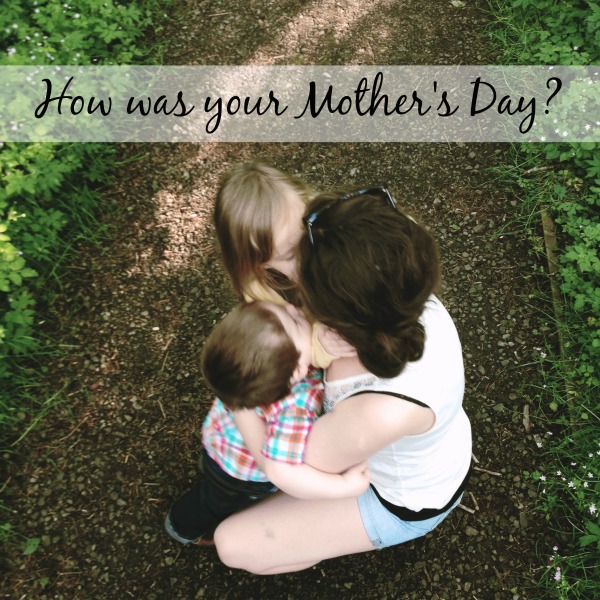 I got a cat!
Vacation to Legoland!
First time visits with extended family.
Homemade cards with VERY thoughtful words – will treasure them always!
A juicer!
My husband picked up breakfast from a new restaurant and set it up at home just in time for me to wake up!
The zoo! Our annual tradition!
A fire extinguisher, and yes, I really wanted one!
Essential oils! The perfect gift to keep my family healthy!
Unpractical summer wedges, I just love them … even if they're not good park shoes, lol!
Time with my mom 🙂
The preschool Mother's Day tea was my favorite – love those little Q&A's they write about their moms!
Guess which gift I got!?!
Last, but not least, a glimpse at my Mother's Day – there was a tragic, scary few moments, but all is well and I more than ever I'm so thankful for my children.