Disney's Frozen was released in 2013 meaning Frozen II has been six years in the making; my family and I went in with some pretty high expectations. And we no idea what the plot was. That actually turned out to be a good thing, because while I didn't know what to expect, I certainly wasn't expecting this movie. Here's my review, plus a synopsis of film (no worries—no spoilers!).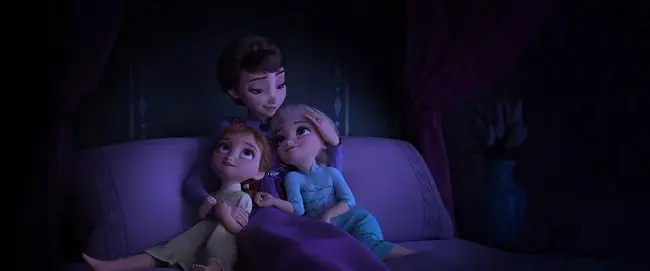 Frozen II starts off with a flashback to a young Elsa and Anna with their parents, during which the girls hear a story of the people of Northuldra and the magical forest they inhabit along with the spirits of the four elements (air, earth, water, and fire). When those four elements impact modern-day Arendelle, Elsa, Anna, Kristoff, Olaf, and Sven set off to find the forest. Once there, they encounter a band of Northuldrans, who are mistrustful of the outsiders. The two groups must come together to save both lands. Oh—and there is a scene at the end of the credits that's worth staying for, too.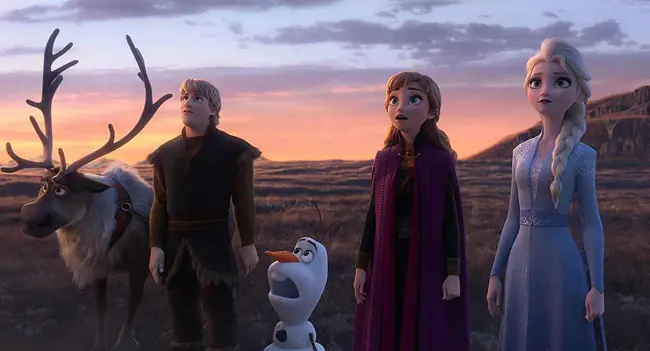 What did we think? The film is, of course, gorgeously animated. It's also filled with some fun music (although weirdly, there's no big "Let It Go"-style number). In fact, my daughter is singing her way through the soundtrack as I write this. The movie has a lot going on! There are multiple story lines to keep track of, and some of them deal with complex themes including the treatment of indigenous people, growing up and becoming capable of abstract thought, and depression and grief. It can be a lot to take in. Alternatively, a child might only take in what makes sense to them and the rest might pass right on by.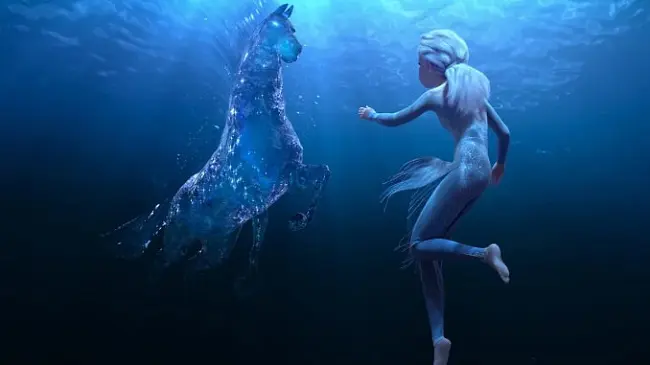 How old should your kiddos be to see Frozen II? Common Sense Media is recommending ages six and up for this one. My eight-year-old daughter said, "If you have someone to hold on to in some parts, eight and up." (She was not a fan of the earth "spirit.") My husband suggested this movie is better for older kids because of the themes. When he was citing a particularly relevant song to make his point, our daughter said, "Oh, I liked that song!" He tried to talk to her about what the song was saying, and it was obvious that its deeper meaning had sailed right over her head—which, for what it's worth, didn't seem to negatively affect her enjoyment of the film. However, I know a 13-year-old who's going to see it who will get way more out of the film than my daughter did. And while obviously the older you are the more you'll take from most well-done kids' movies, I don't know that that's something I would have said so definitively about Frozen.
Our overall impression was that Frozen II was a worthy sequel to its predecessor and ties up the story very well. We all agreed that we'd go see it again. With all the complexity built into the plot, this is a great movie for all ages. If you're looking for a film to take the family to see this weekend, Frozen II is an awesome choice!