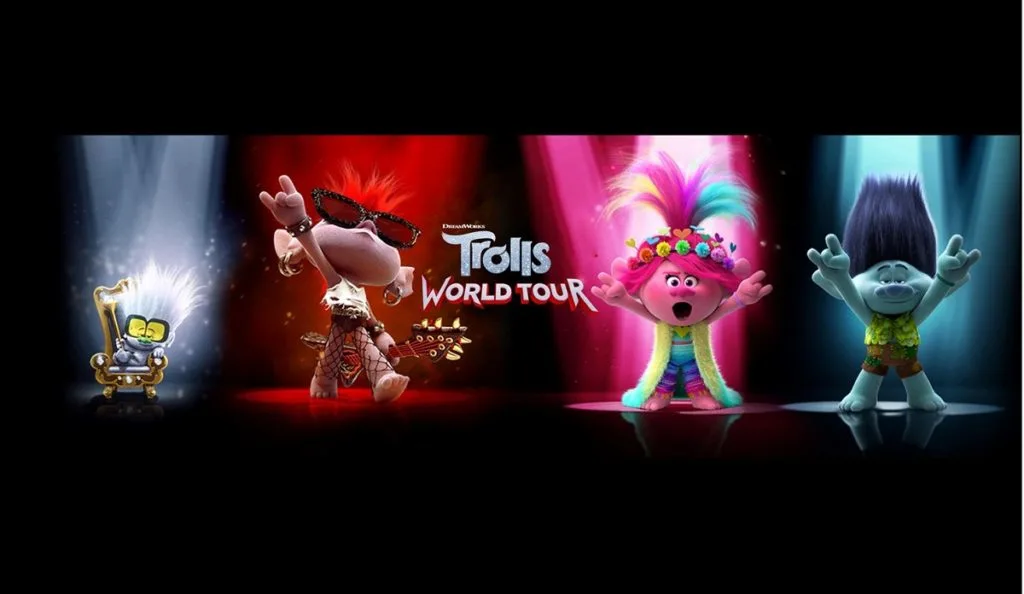 I don't think I've ever been so excited for a new movie release, just for something to alleviate the tedium of being stuck inside my house for going on four straight weeks. My family made popcorn for breakfast and plopped ourselves down in front of the TV to review Trolls World Tour for you all, first thing the day it came out. Here's what we thought.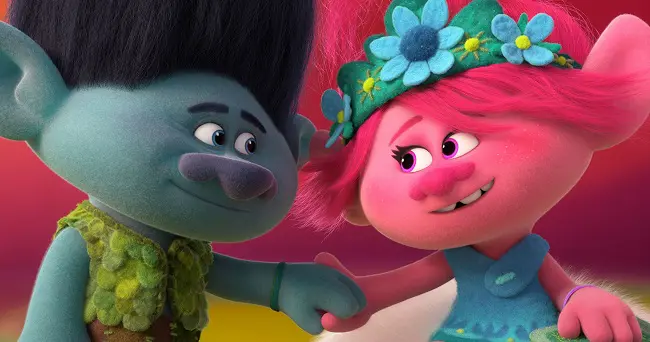 Let's get started with the plot. The movie starts off with a super quick recap of Trolls then jumps right in with the premise of this movie. A troll named Barb, who is queen of all the trolls who are into rock music (whereas Queen Poppy is queen of the trolls who like pop music), wants to take the musical strings that are the source of each type of trolls' musical abilities. Once she has the strings, she plans to unite the trolls together so that all trolls will only be able to play rock music. Unfortunately for Poppy, she isn't quite clear on Barb's nefarious intentions and leaves Troll Village (which later in the movie is called Pop Village) to befriend her.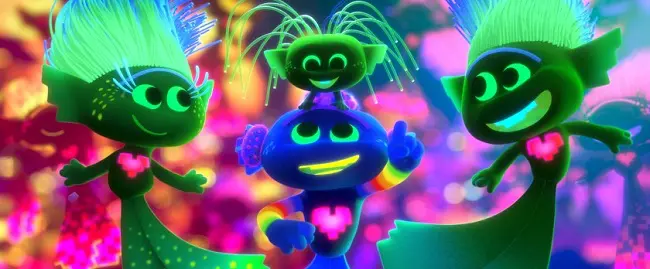 In the words of my eight-year-old: "I thought it was pretty good!" Trolls World Tour is a sweet piece of kid-fluff, to be sure, but it's well-paced and there was nothing in it that felt out-of-place or shoe-horned in. The messaging—that we're all different, but that's a good thing—is amazing. It stands out in a sea of "we're all the same on the inside" messages. My husband's favorite part was the blending of the music: "That was, like, the best mash-up album I've ever heard." And he did, in fact, promptly purchase the soundtrack. When my daughter saw it on her phone and said she hadn't asked for it he replied, "Yeah, I bought it for me."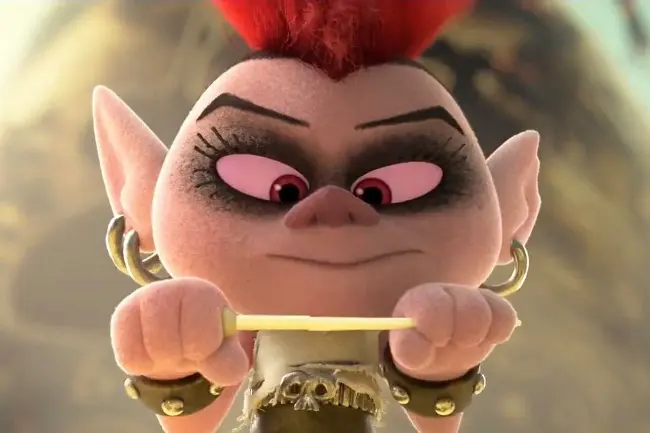 Now, the usual question of how old should your kids have to be to see this movie is a tough one, because everyone's stuck at home and it can be a little bit harder to treat your older kids to a special movie date while leaving the littles at home. Fortunately, Trolls World Tour makes it easy. My husband and I gave it a six and up rating, and Common Sense Media agrees. Have younger kids who you think would enjoy the film? It's pretty and colorful and there's not a whole lot in it that's bad for younger kids, however, it's "an assault on the senses," as my husband put it. There's a lot going on visually and musically that could overwhelm younger kids, who would also likely have a hard time following the plot, an important part of which is delivered musically. The climax scene may be a little bit dark for littles.
Overall, a good family movie. We rented it from iTunes for $20 for 48 hours. That's a little less than we would usually spend for the three of us to go see a movie in the theater, so we figure it's a fair price. (Plus, we get to watch it again if we want to!). It's a fun movie in its own right, but especially if you're looking for a boredom buster or a weekend treat, check out Trolls World Tour!