With the temperatures climbing all around the country, I'm sure we can reach a consensus that it's time to find recipes that don't require your oven to be on. I hope it's not just my house- cooking on the stove or baking something in the oven seems to heat my entire downstairs up so quickly. That's where no bake desserts come in!
However, as a lover of homemade desserts, I sometimes feel as though I'm stuck between a rock and a hard place when it comes to preparing a sweet treat for my family (and, let's be honest, me).
Here's a round-up of my favorite seven no-bake desserts. Note that this list does not include the use of small countertop gadgets, such as a cake pop machine or mini-donut maker (like a waffle maker). I point that out because those are all fantastic options that don't require an oven!
Cake Batter Truffles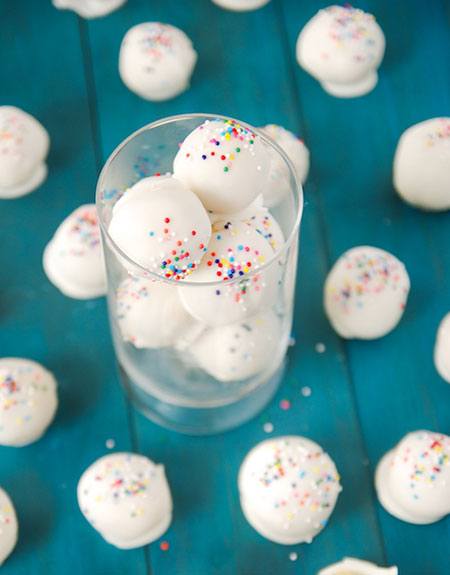 Any kind of truffle would fit this list, but I like these as an alternative to traditional truffles. Check out the recipe from The Novice Chef Blog.
Peanut Butter Bars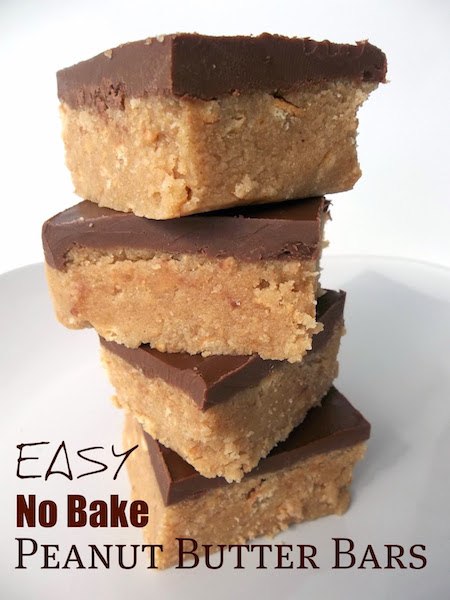 Peanut butter is a common ingredient in no-bake desserts. Is this because it's so easy to manipulate, or because it's so delicious? I think we all know the answer to this one. Check out Six Sister's Stuff recipe.
Nutella Cheesecake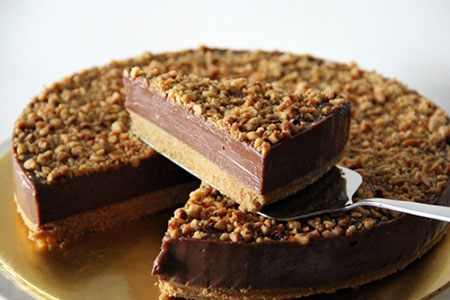 Rasa Malaysia features this decadent no-bake cheesecake which is enhanced by Nutella. I recently met a woman who had never tried Nutella before, and it took all of my energy not to personally drive her to the nearest grocery store that very second. If, by chance, YOU have never tasted the perfection that is Nutella, then I demand you make this recipe. Tonight.
Chocolate Fudge Fridge Cake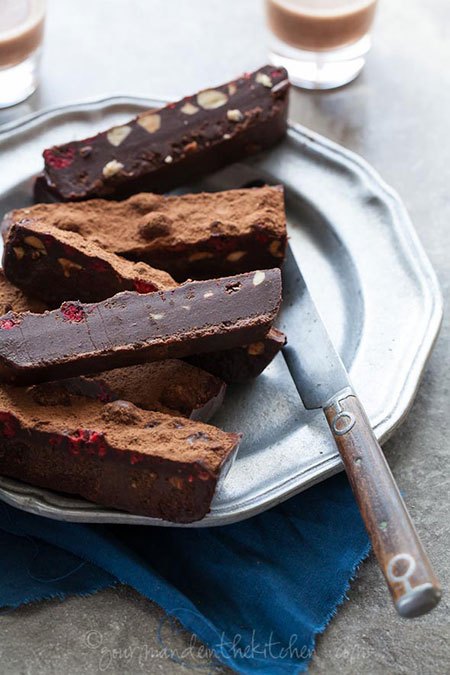 Chocolate? Fudge? Vegan? Paleo? Yes, please. Gourmande in the Kitchen shares this total winner.
Energy Bites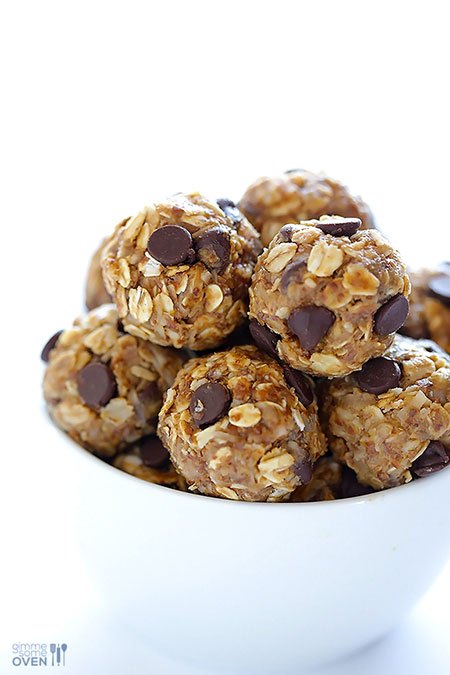 While these are probably technically considered a dessert by most people, as they include peanut butter and chocolate, I think of these as a life line. I made this weekly when my son was first born as a sustainable and delicious snack. There are a ton of variations on the web, but this particular recipe comes from Gimme Some Oven.
Coconut Pecan Praline Cookies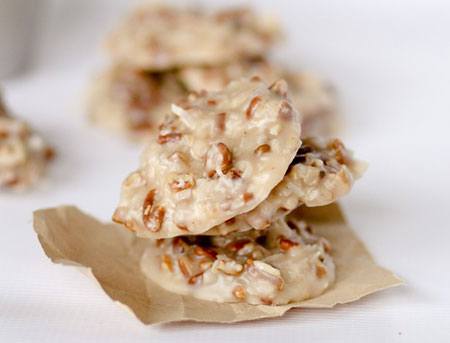 Coconut- you either love it or hate it. In case you're in the LOVE IT group, these are a sweet and decadent no-bake cookie alternative from Confessions of a Cookbook Queen.
Chocolate Eclairs
Something about a chocolate eclair takes me back to childhood. This would be great to bring out for a summer picnic. Find the recipe at The Kitchen is my Playground.
Need more ideas? Check out these No-Bake Desserts for Summer.
Have a no-bake recipe you love? Share it in the comments!